Here are a few photos of what we've been up to during the break…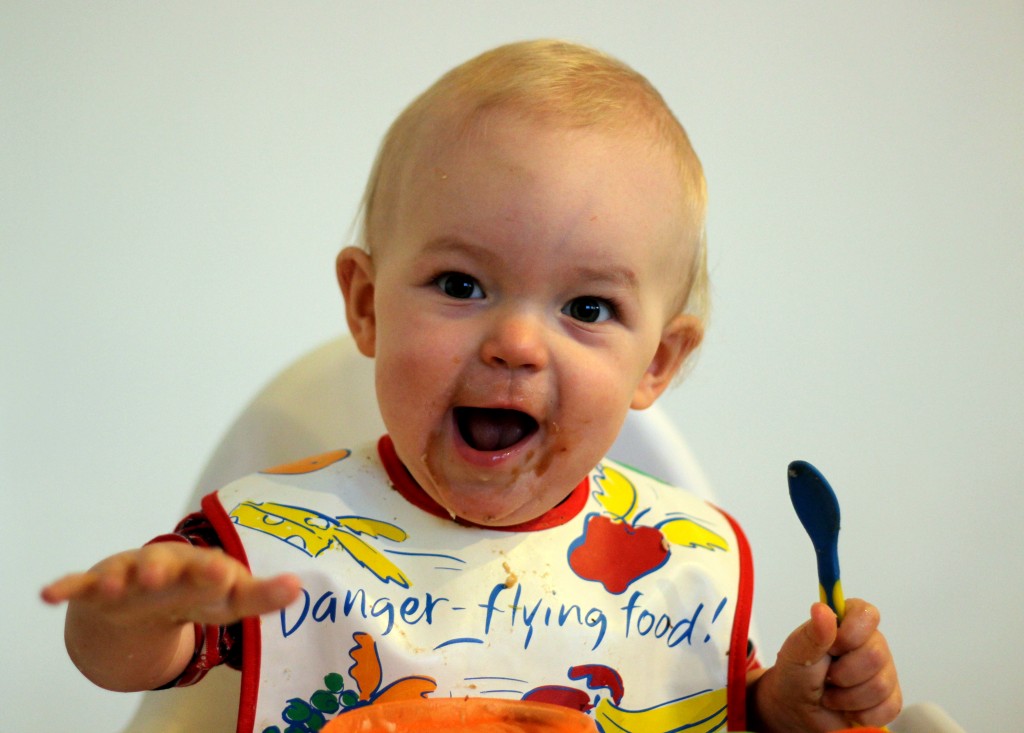 Enjoying breakfast and working on using a spoon…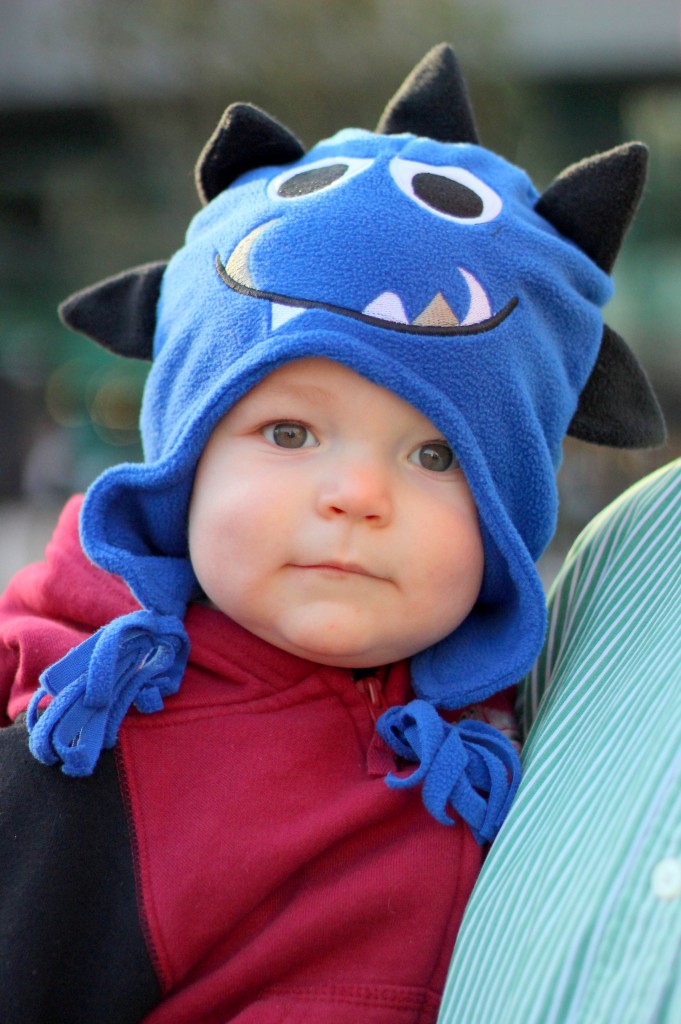 Oblivious to the fact that he's got a monster on his head…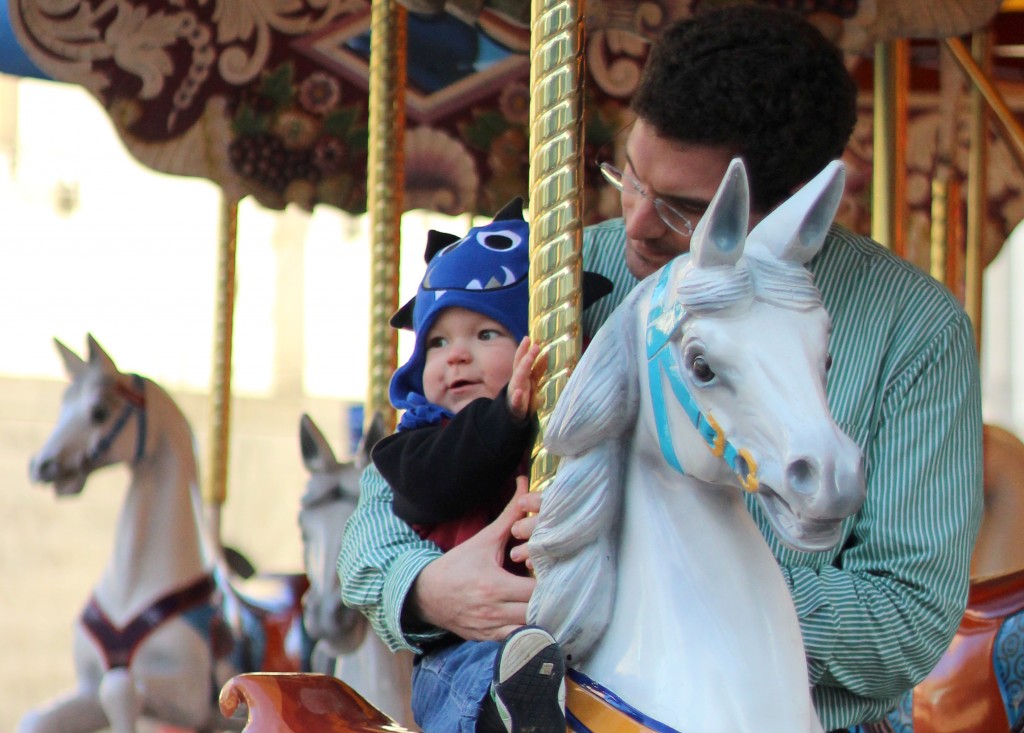 First carousel ride…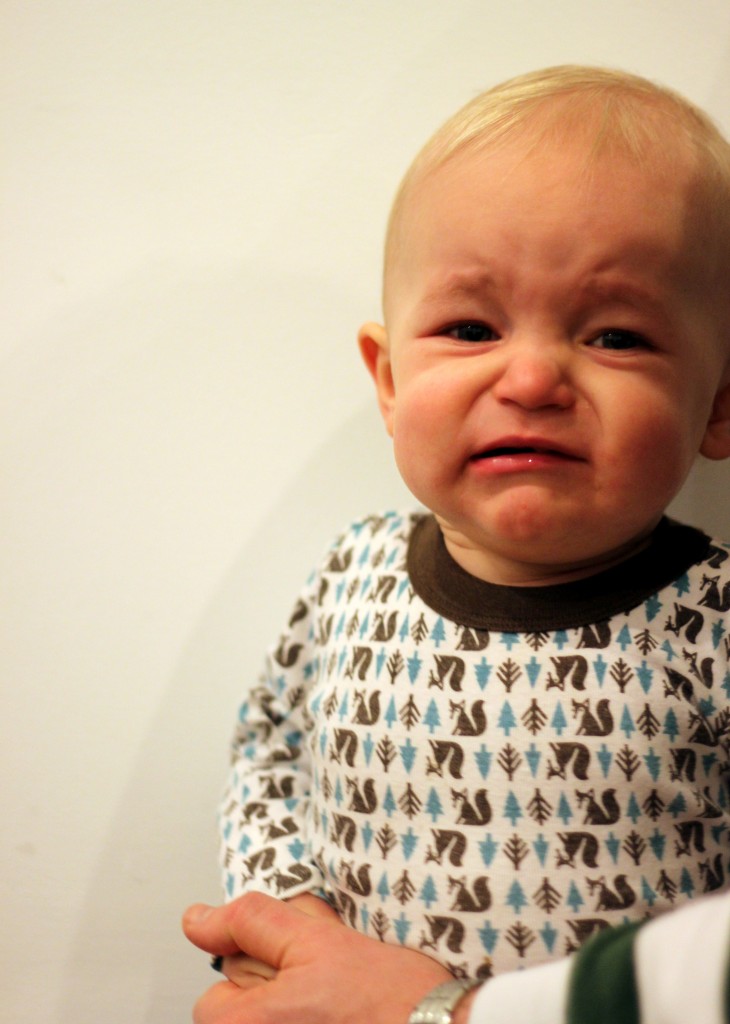 Outtakes from photos for British visas… Joe was not happy!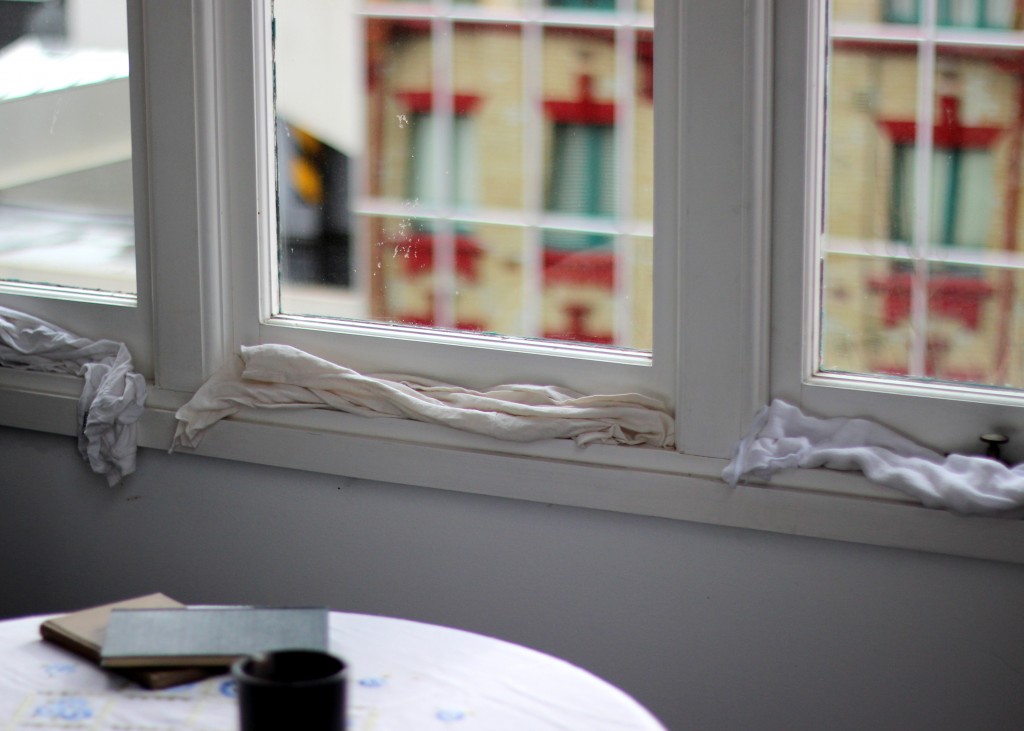 Attempting to keep the water from seeping through our windows while the painters did their power-washing outside…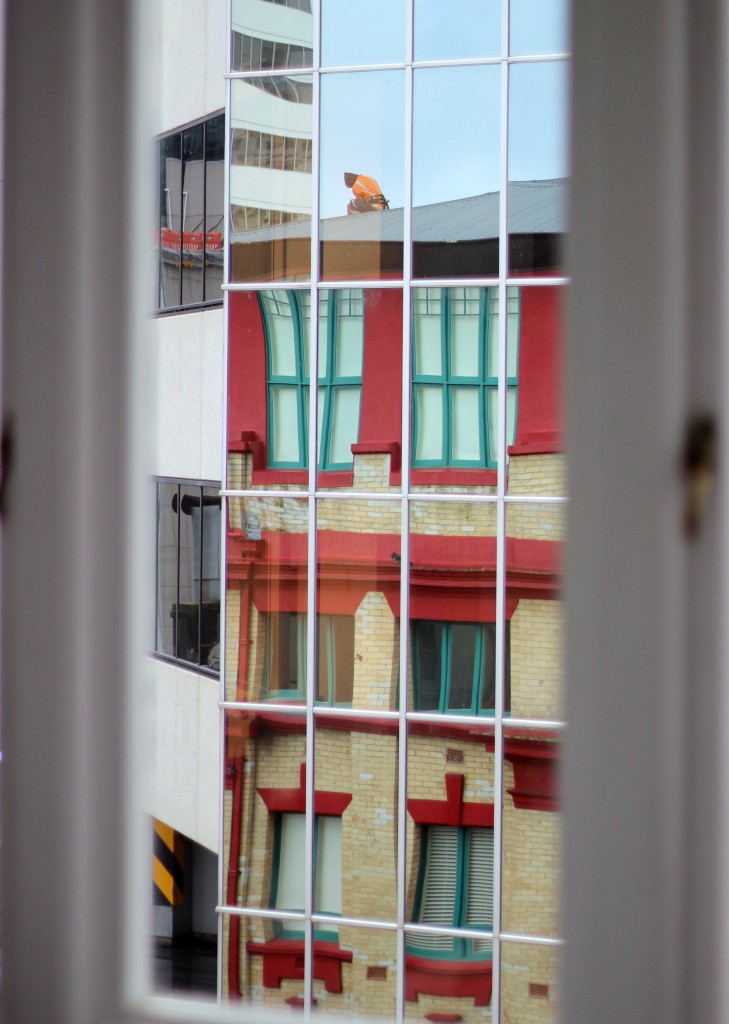 Just one of many painters on the roof… very ready for them to finish.  Having to leave half of your windows open for the majority of the day makes it really cold in here.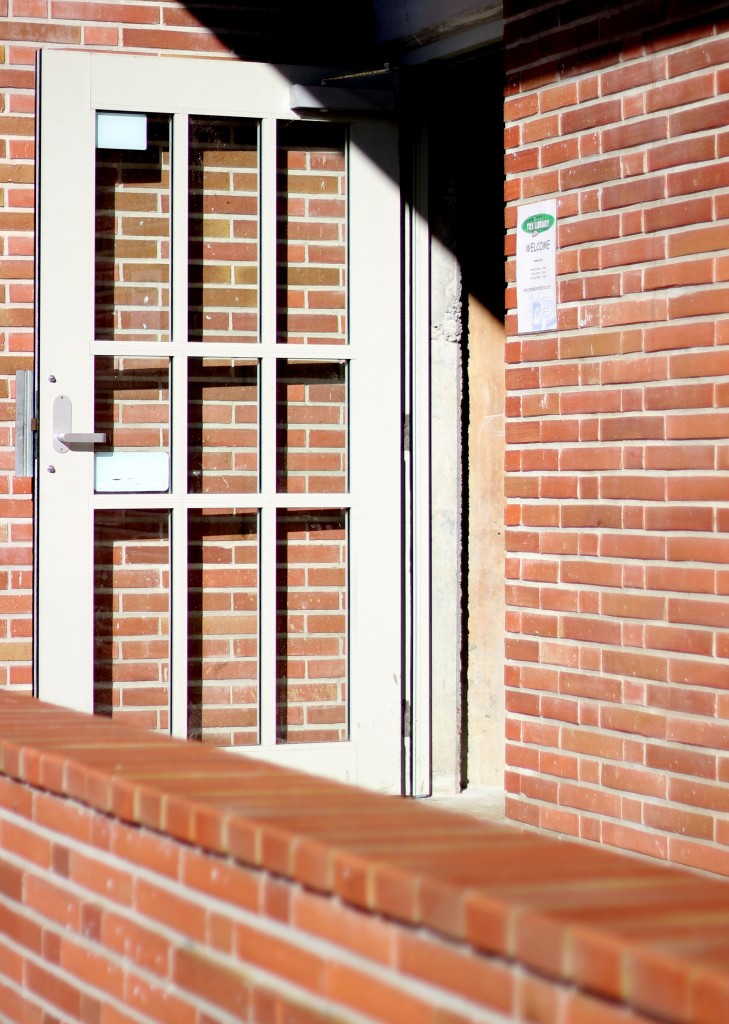 Entry to the toy library we joined last weekend…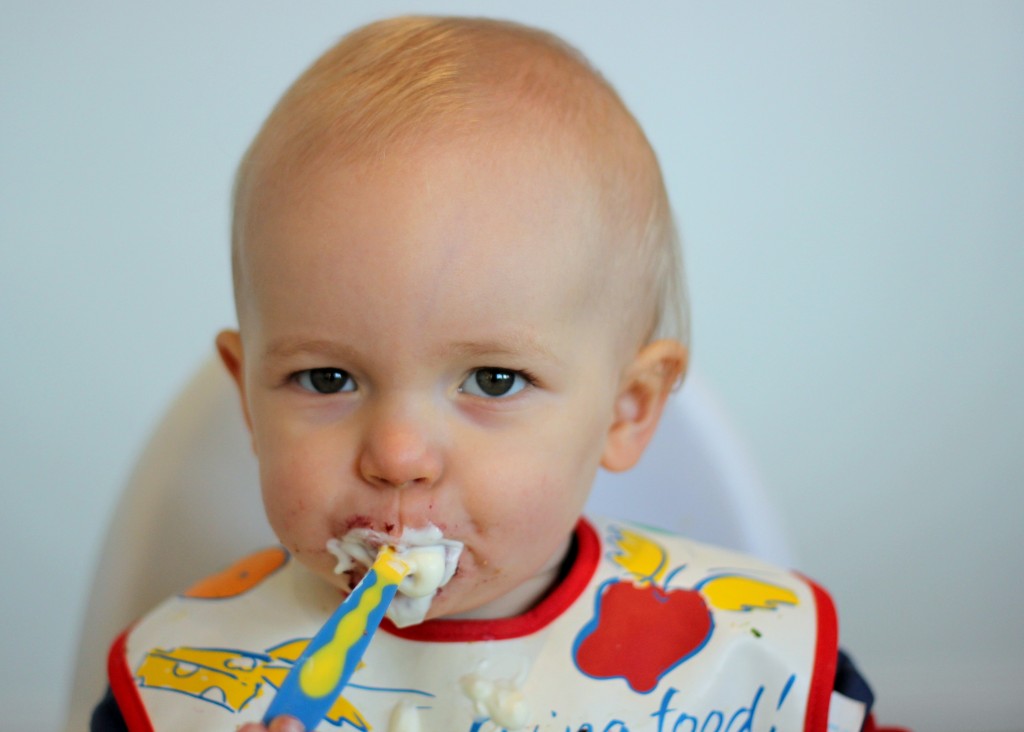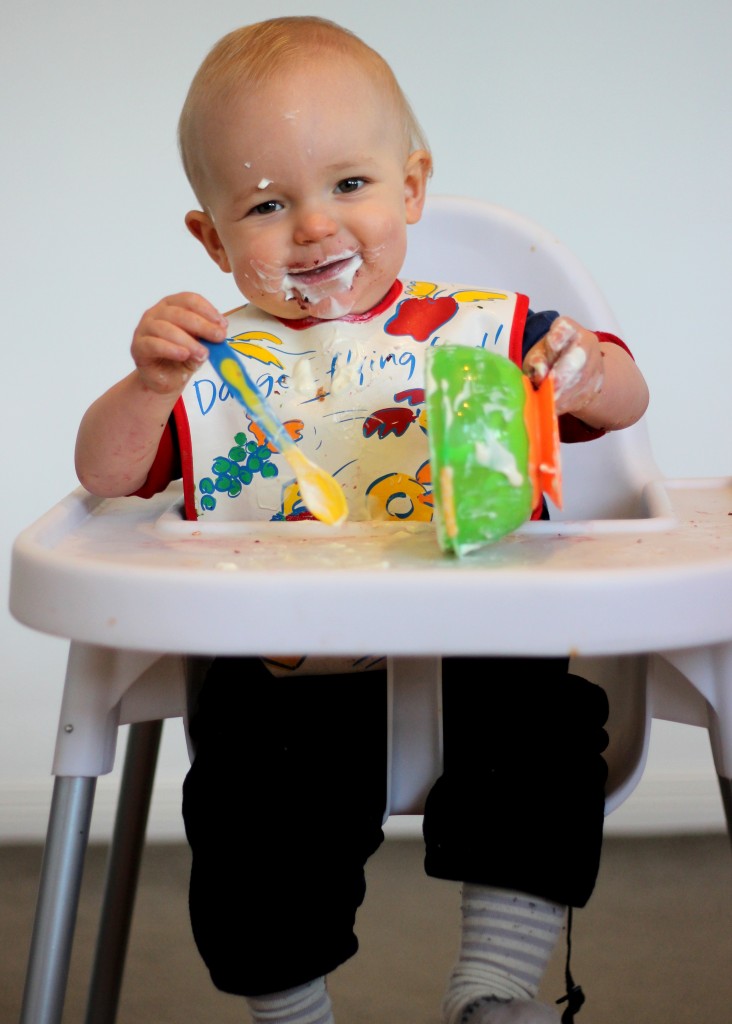 Still working on using that spoon!