Tonight was a first in all my years as a nurse…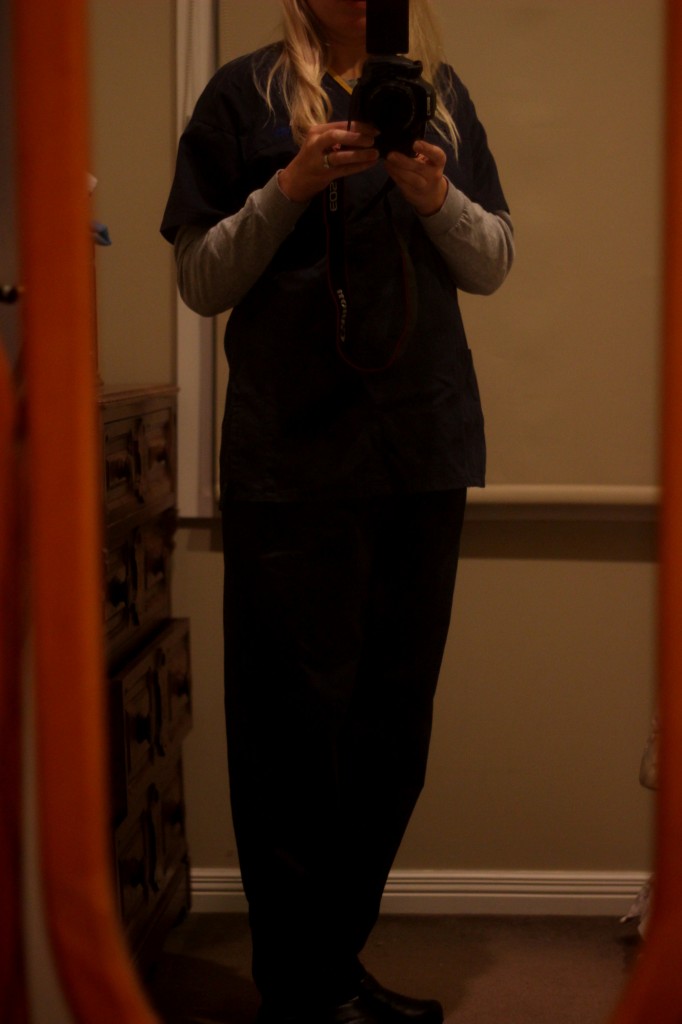 Can you tell what it is?  No, it's not my hair being down (I was getting ready for work and hadn't pinned it up yet).  I'll give you a hint: it has something to do with what I'm wearing.
I'm wearing a long-sleeved t-shirt under my hospital-issue scrubs.  This may not seem like much, but it's a big deal, trust me.  Not even during my time working in Boston or in South Bend, with all of their snow and ice, did I feel the need to add a layer to my uniforms.  I'm always running around so much that I get hot, and I've never worn more than a short-sleeved scrub top.  But now that I'm living in Auckland?  The city that got a mere 5 minute flurry of snow for the first time in some 74 years last winter?  Now I need to wear a layer.
I'm telling you – you feel the cold differently in New Zealand.