A few weeks back, I was contacted by David Hammond from FreshTake Publishers.  Turns out, we had a couple of things in common.  For one, we both have lived/live in New Zealand.  David's wife is an American (like me), named Jennifer (like me) and has spent time living in Virginia (like me).  Easy to see how I'd be curious to know more 🙂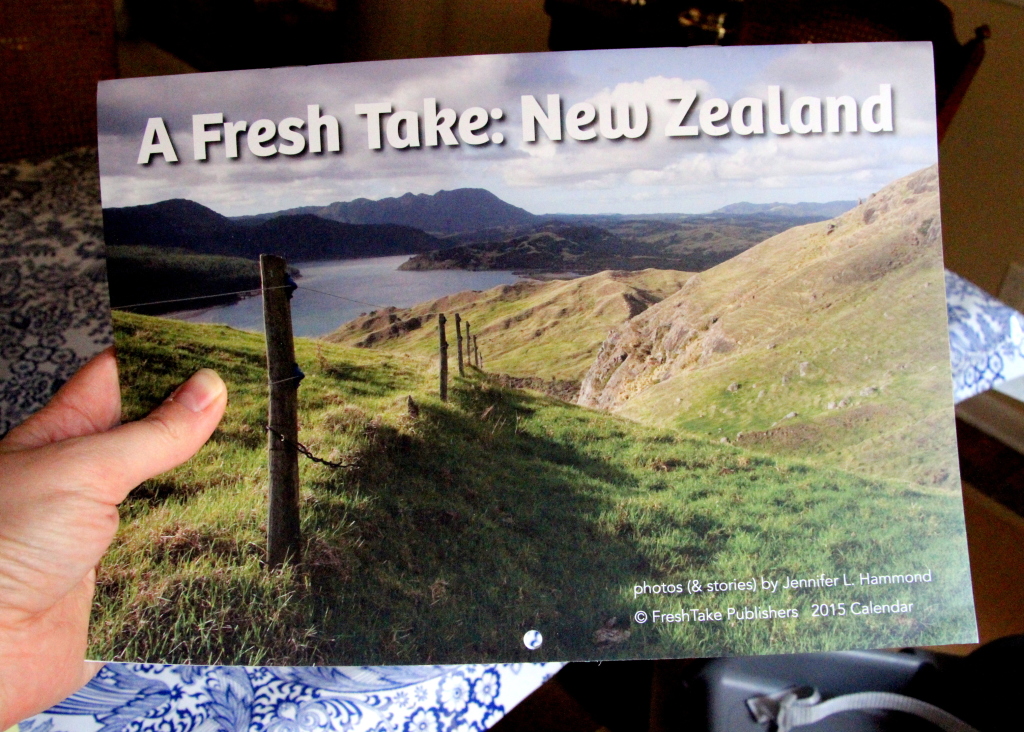 I headed over to their website to see the calendar, and loved the photos.  I decided to purchase a calendar for myself, and had so much fun looking at the pictures and reading the accompanying stories.  Brought back many memories.  Two of my favorites are January and April.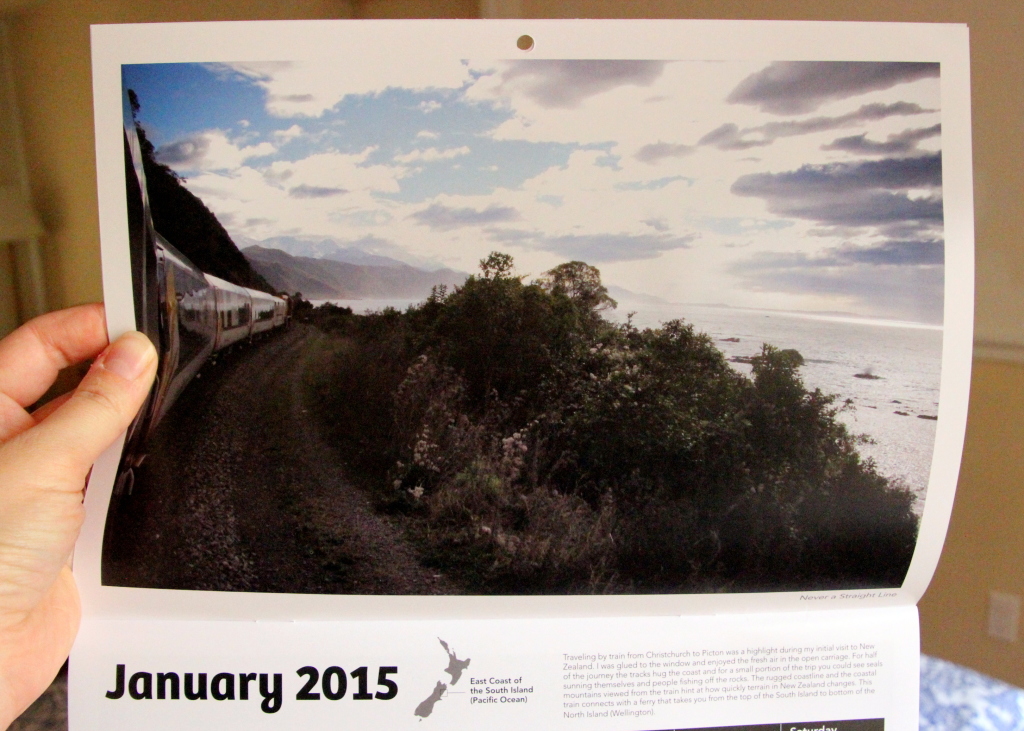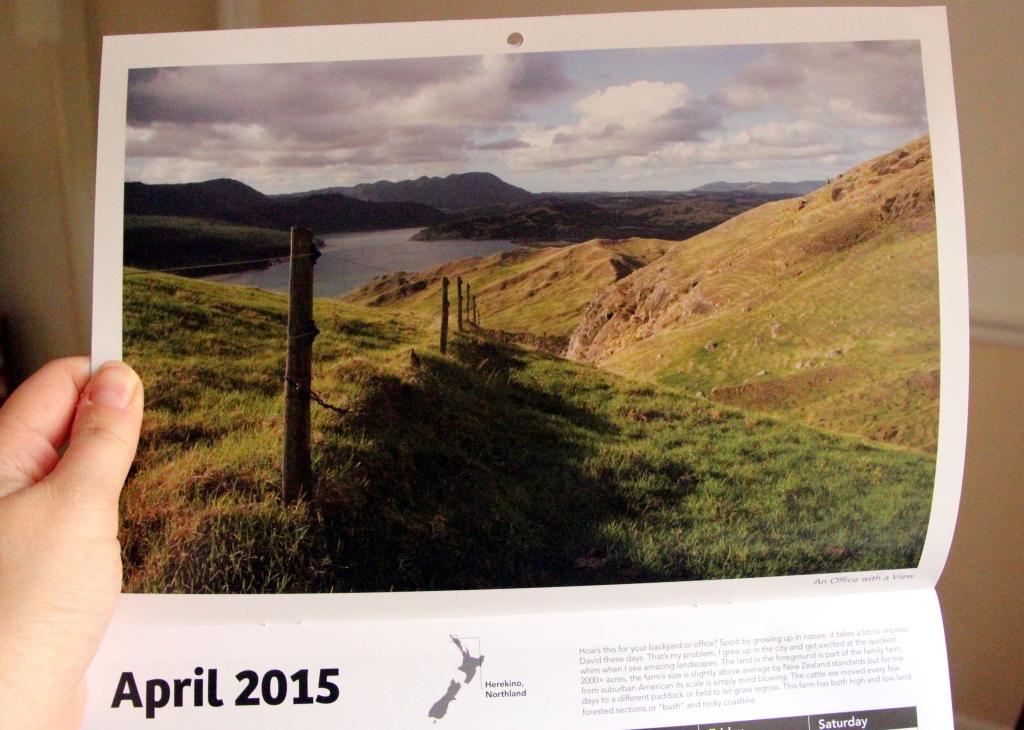 January's photo brought back memories of our trip via ferry and train to Christchurch.  We'd flown from Auckland to Wellington, then took the InterIslander ferry to Picton, and from there caught the Coastal Pacific train down to Christchurch.  I was 35 weeks pregnant at that time and it was an adventure I'll never forget.  I found the train ride to be breathtaking, and Jennifer's photo took me right back to those hours we spent gazing out the windows at New Zealand's beautiful eastern coast along the South Island.
April's photo reminded me of our time spent traveling around the very tip top of the North Island, when Chris, Joe, and I drove up to Cape Reinga.  Yes, such beautiful vistas do exist and they are something to behold.
The photos above are a small taste of what's in the calendar.  I strongly encourage you to head over to FreshTake's website and view the rest of the images for yourself.  The calendar is $15.99 USD, free shipping, and if you enter the code "20% Off", you'll get 20% off the total.  Perfect for a Christmas/New Year's gift (or a gift for yourself)!
Disclaimer: While FreshTake Publishers did contact me and provide me with the 20% off discount code, the opinions above are my own.  I purchased the calendar myself and was not reimbursed or in any way compensated.