Hello, my lovely readers!  First off, let me wish a great big HAPPY BIRTHDAY to my younger sister, V.  Happy Birthday, V!  We can't wait to see you at Christmas 🙂
Also, my computer has officially bit the dust.  It lived a nice, long life and had been wheezing and gasping along for the last few months.  Until I can extract the data from the hard drive and transfer it to a new laptop, my commenting will be pretty slim.
And know for the main point of this post.  As you know, Chris and I celebrated 5 years of marriage this past Friday.  Actually, we celebrated on Thursday since I had to work Friday night.  Before going out, we exchanged gifts.  I thought that you might like to see some of what Chris gave me and what I gave him.
Chris has commented on how different he and I are in terms of gift preferences.  I prefer to get things that will last.  Chris prefers gifts that he can eat!  So, for Chris it was a gift certificate to a very fancy local restaurant, enough for at least 2 dinners out.  We used some of it that night to celebrate.  He also got a Casting Crowns CD that he'd been wanting.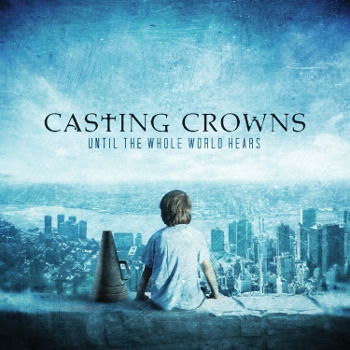 Last but not least was a gift certificate for 3 game rentals at Blockbuster.  That's not my idea of a great gift, but I knew that it was that something he wanted!
Now for me – Chris was very sweet and got me 2 DVDs:
A little magic and romance – what more could you ask for in an anniversary celebration?!
He also got me this lovely charm and a silver necklace to wear it with.  I thought that it was unique and different, and I like the fact that it's a mix of brass and silver.
Round Antique Brass Initial Charm by Waxing Poetic from Cambria Cove
My favorite gifts were surprises – a first edition Agatha Christie (4:50 from Paddington) and a first edition Edith Wharton (The Glimpses of the Moon).  The Edith Wharton is actually a collection of several of her stories – The Glimpses of the Moon, The Age of Innocence, Summer, The Reef, The Marne, and French Ways and Their Meanings.  Chris knows that I love old books, and he knows that I love Agatha Christie and books by American female authors.  Very, very good thinking on his part 🙂
And to round it all out, he bought me two "Wallace and Gromit" DVDs – "Curse of the Were-Rabbit" and "Wallace & Gromit – The Complete Collection".  Because, you know, you can always do with a little laughter 🙂
Now, I'm looking forward to my birthday (on Wednesday!) and Christmas!  I have to work on my birthday, but another nurse asked me to switch my Christmas shift for her Christmas Eve shift, meaning that I have 3 days off starting on the 25th.  I'm so excited that I'll be able to go home and visit with family for a few days.  I'm looking forward to seeing my brother and SIL, who are driving all the way from KS for a visit.
What are you most looking forward to about Christmas?