Chris and I did some more walking about town on Saturday.  We've walked all over the place!
This time, we cut through the park across from our hotel.  We had a general destination of Auckland Domain, but no set route on how to get there.
Here's a photo that I snapped of Chris along the way.  I love how Auckland and the university's campus are such a mix of modern and historic buildings.  Chris puts up with my photography in a good-natured, albeit slightly long-suffering fashion.  I think he said something about this reminding him of senior photos…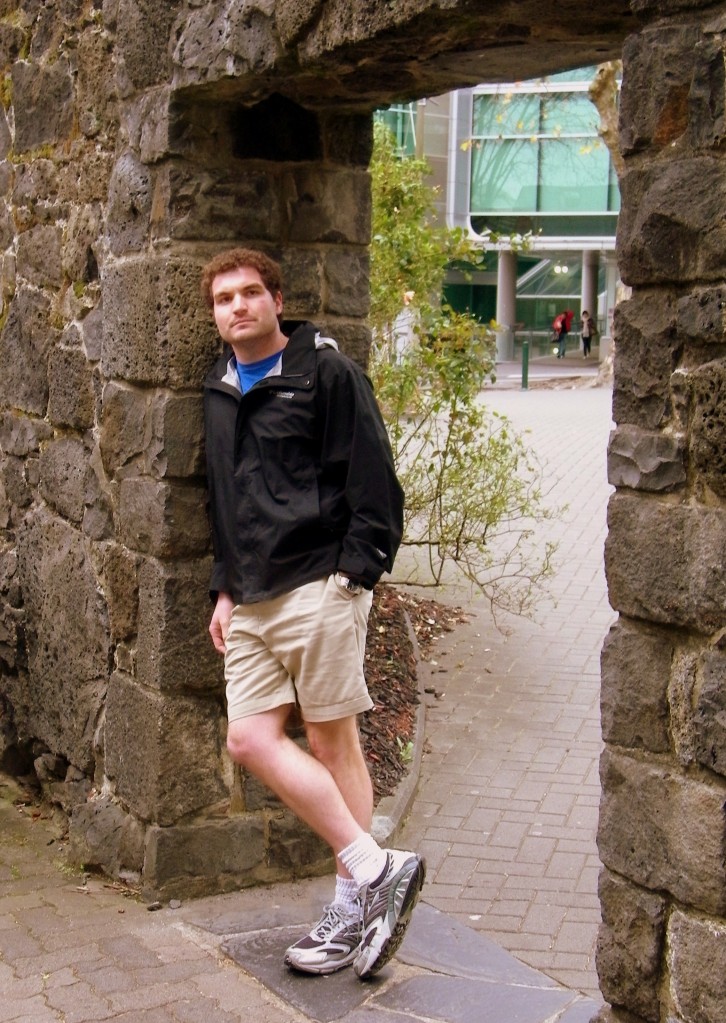 So serious!  Let's lighten things up a bit…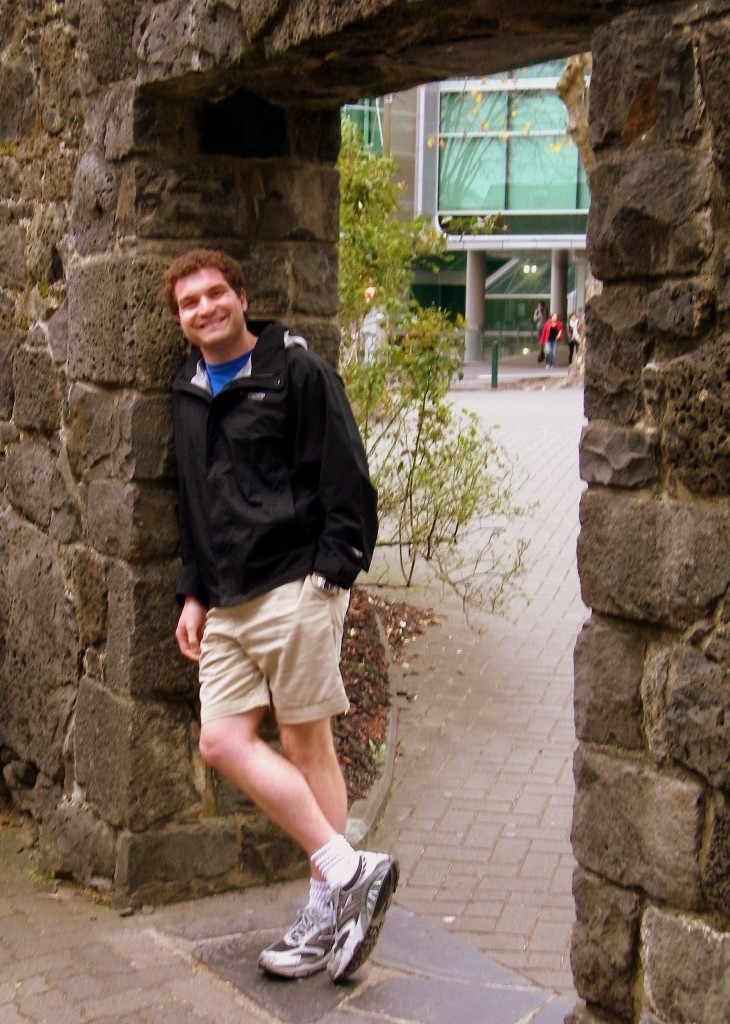 I forget what I said, but it must've been good!
One of the things that I've noticed about New Zealand is that they are very big on smoking cessation.  There are dramatic, frightening warning signs at the grocery check-outs and lots of commercials advertising about the health risks of smoking.  Chris' university is also smoke-free and has quite a few signs stating this fact.  I think that most people just ignore them.  I thought it was humorous how many people would be standing right next to a "smoke-free campus" sign, puffing away.  Maybe they couldn't read the words because of the cloud of smoke surrounding them…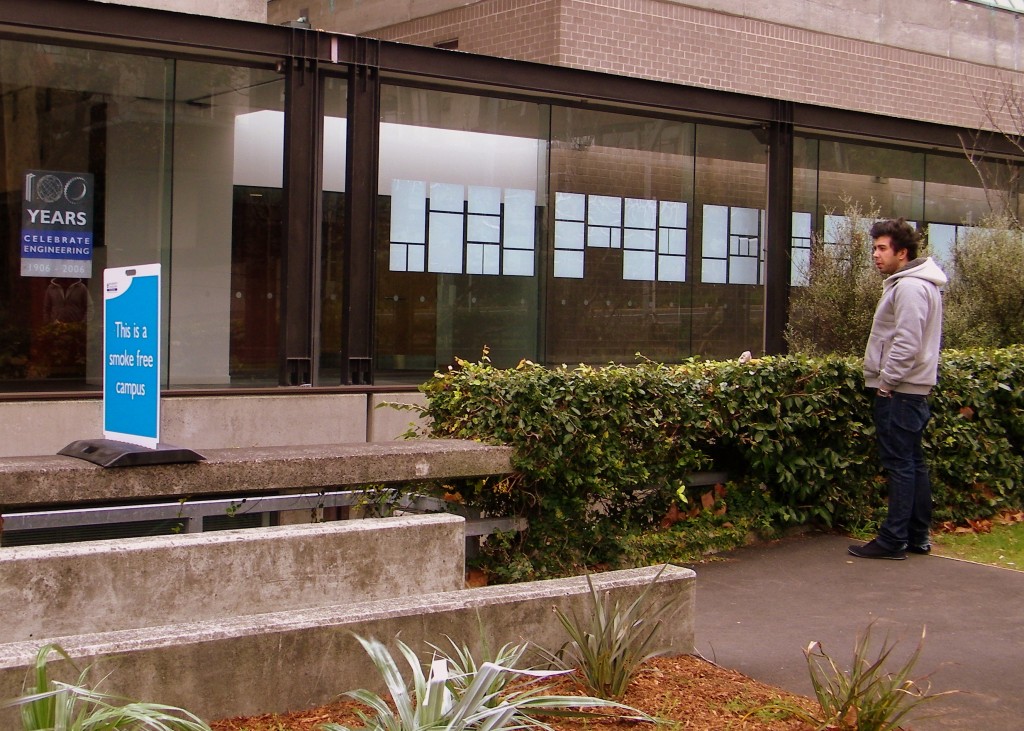 I don't know – what do you think?  Do you think he could read the sign?  I think he could read the sign!
We eventually made it to Auckland Domain.  Best way that I can describe it is that it's like the Central Park of Auckland.  However, unlike NYC, Auckland doesn't have just one park.  There are parks all over the place, which is so nice.
Auckland Domain is quite large and has a lot of various trails, paths, cherry groves (!) and duck ponds.  We found one of the duck ponds and Chris made a web-footed friend…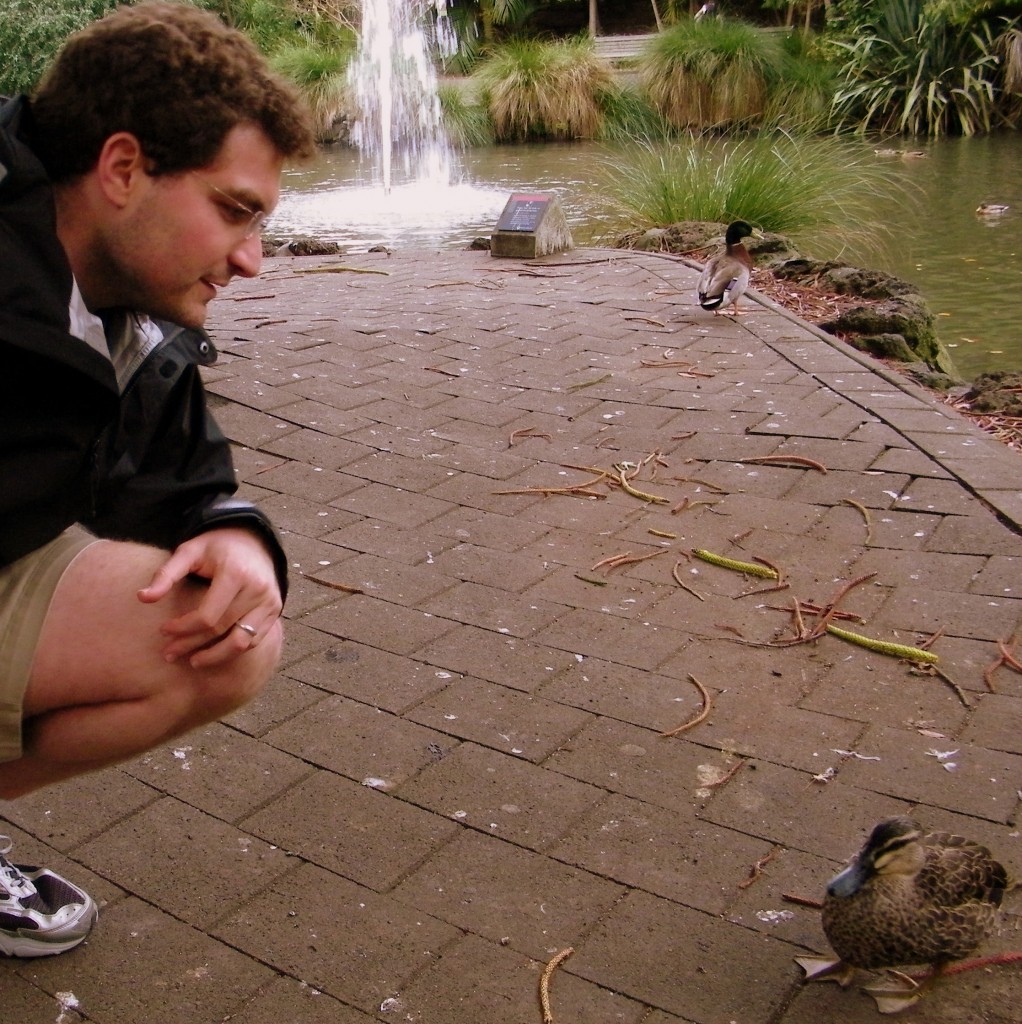 "Be kind to your web-footed friends, for a duck maybe somebody's mother!" I was whistling that song in my mind for the rest of our walk.
And since Chris and I love each other, we figured it was only fitting that we take the "Lover's Walk".  Chris tried to escape at the first moment…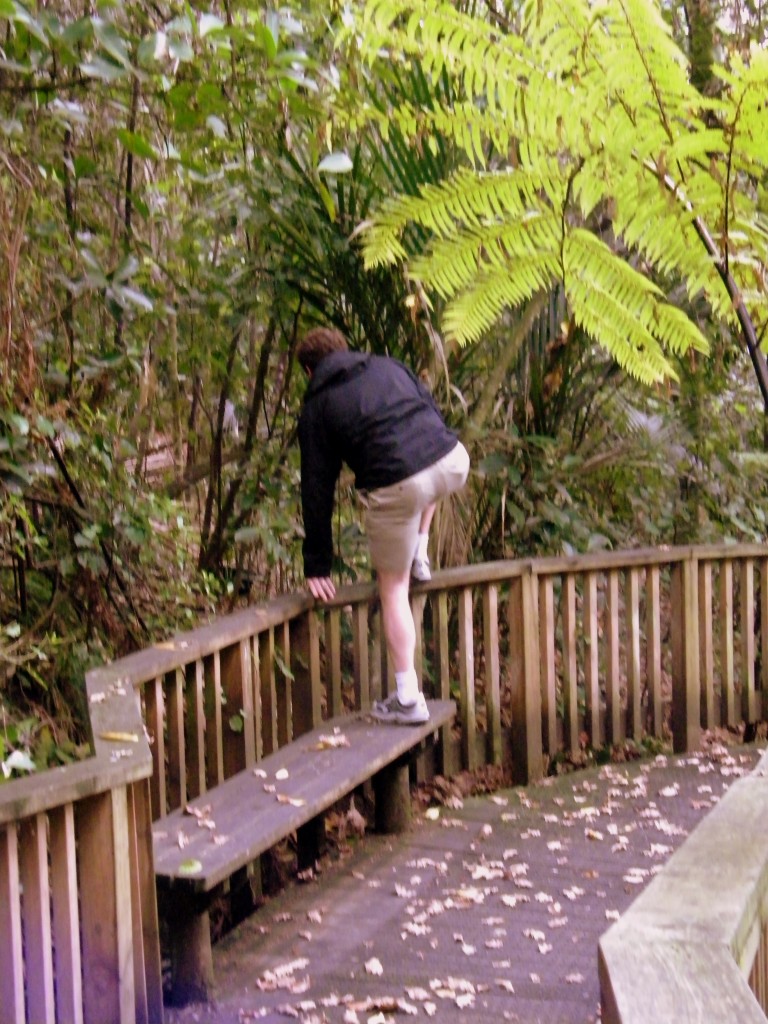 And he jumps!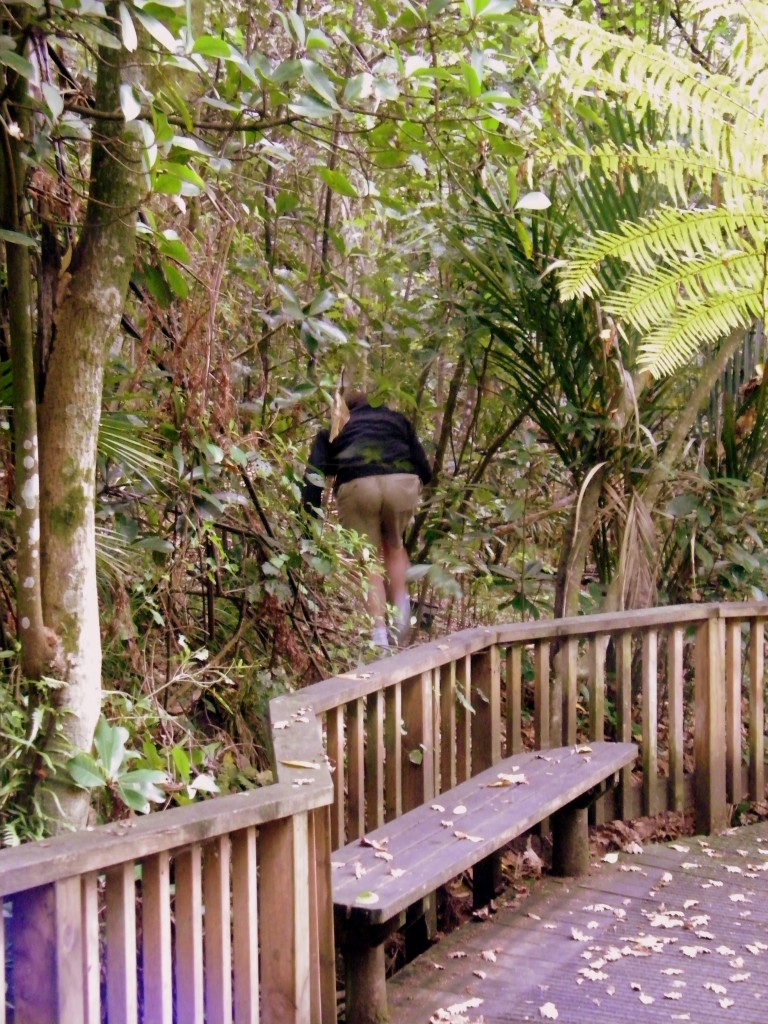 Don't worry – he didn't go far.  The wilds of Auckland Domain proved to be too much for this guy…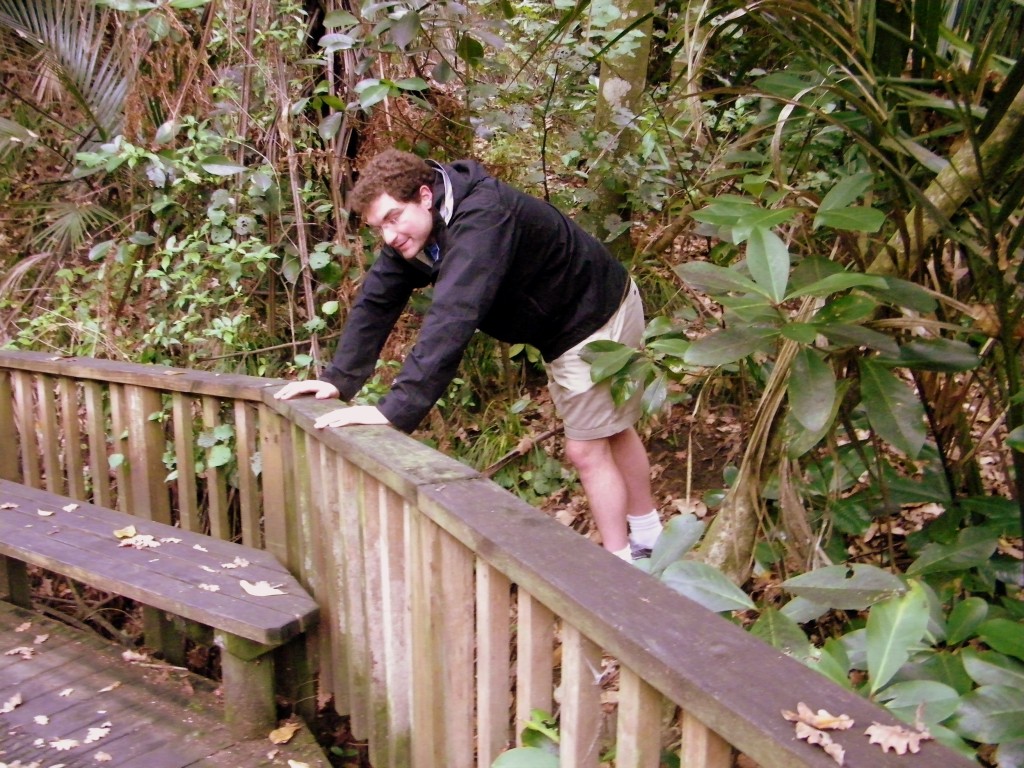 I'm totally kidding 😉  Chris, in usual overly-curious fashion, just had to go exploring!  And it's a beautiful place to explore, even on an overcast day.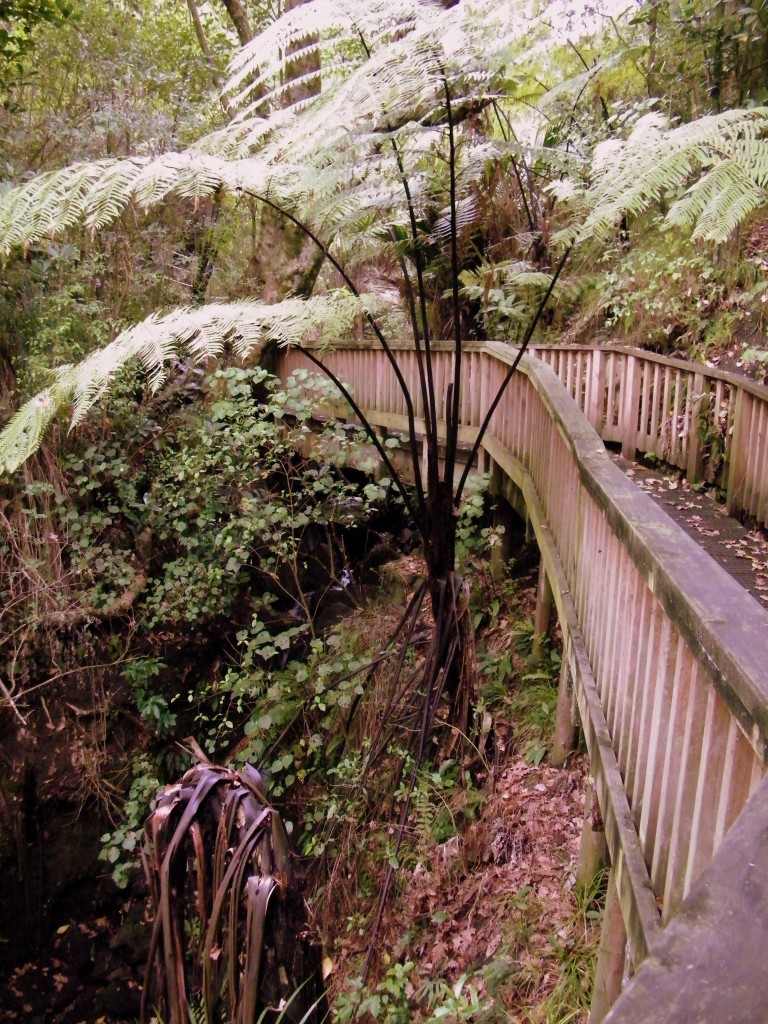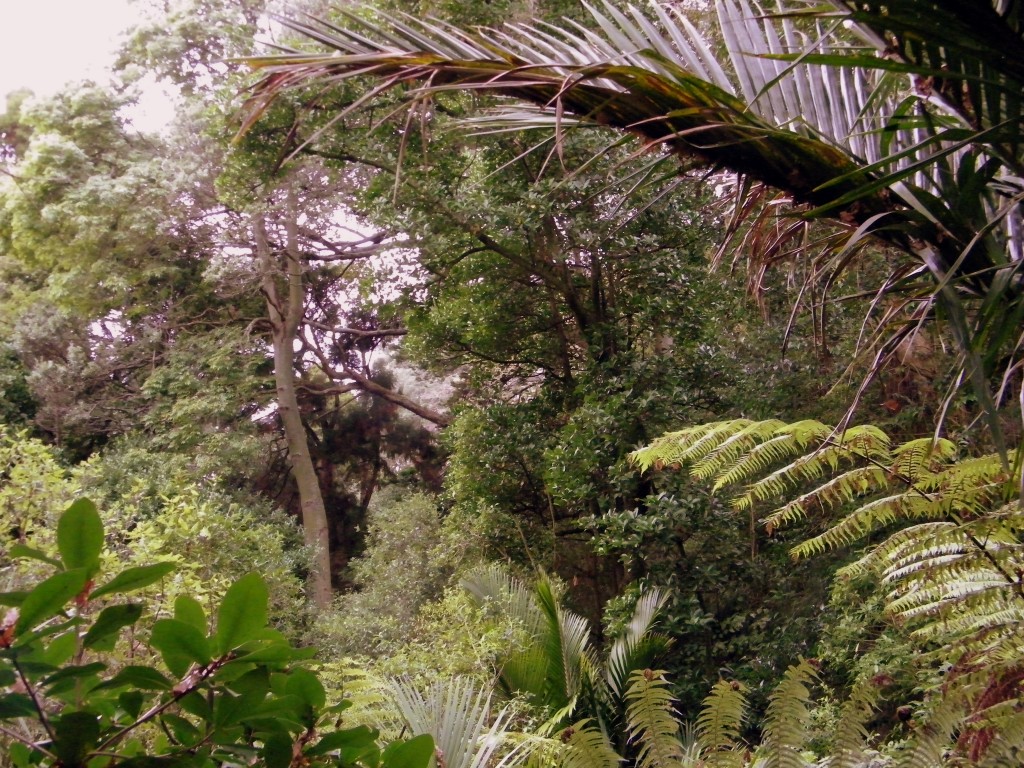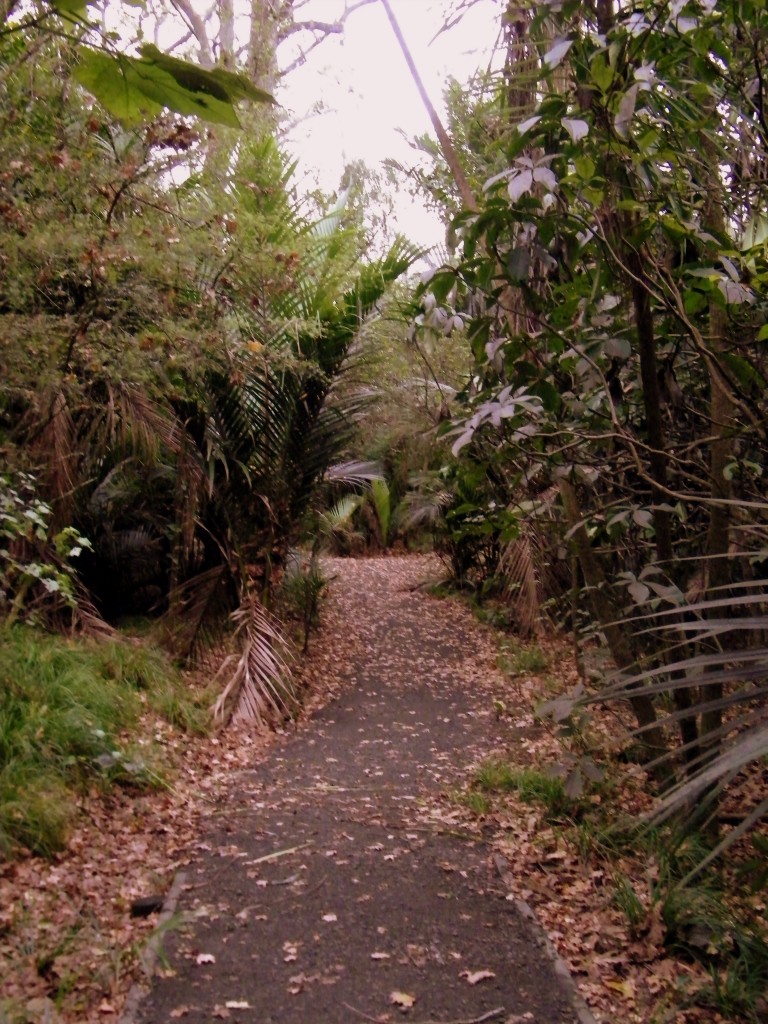 I'll bet that it's even prettier in the summer 😉