I was recently asked to review the latest cereal offering by "Be Natural":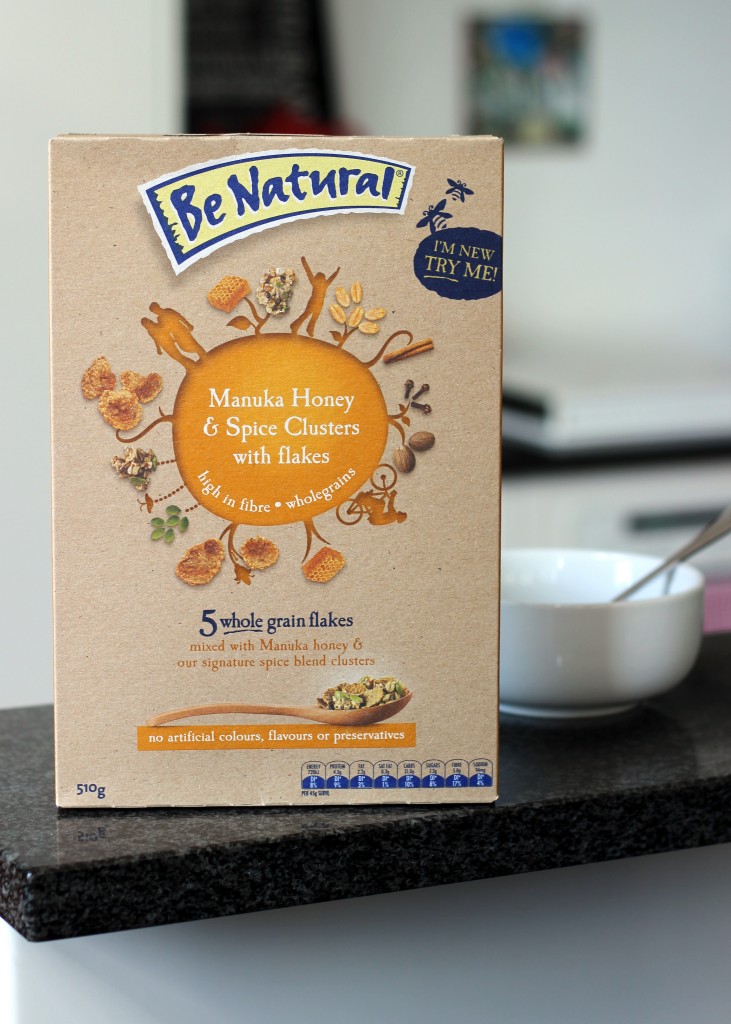 Manuka Honey & Spice Clusters with Flakes
I've seen the "Be Natural" range of cereals in our local grocery but since Chris is the primary cereal eater, I usually go off what he suggests rather than picking other options.  I was keen to try this box and to see what his take was on it as well.
I was impressed with the ingredients list – lots of fibre, lots of whole grains, and no processed sugars that I could see.  Here's an up-close view of my bowl, shortly before digging in: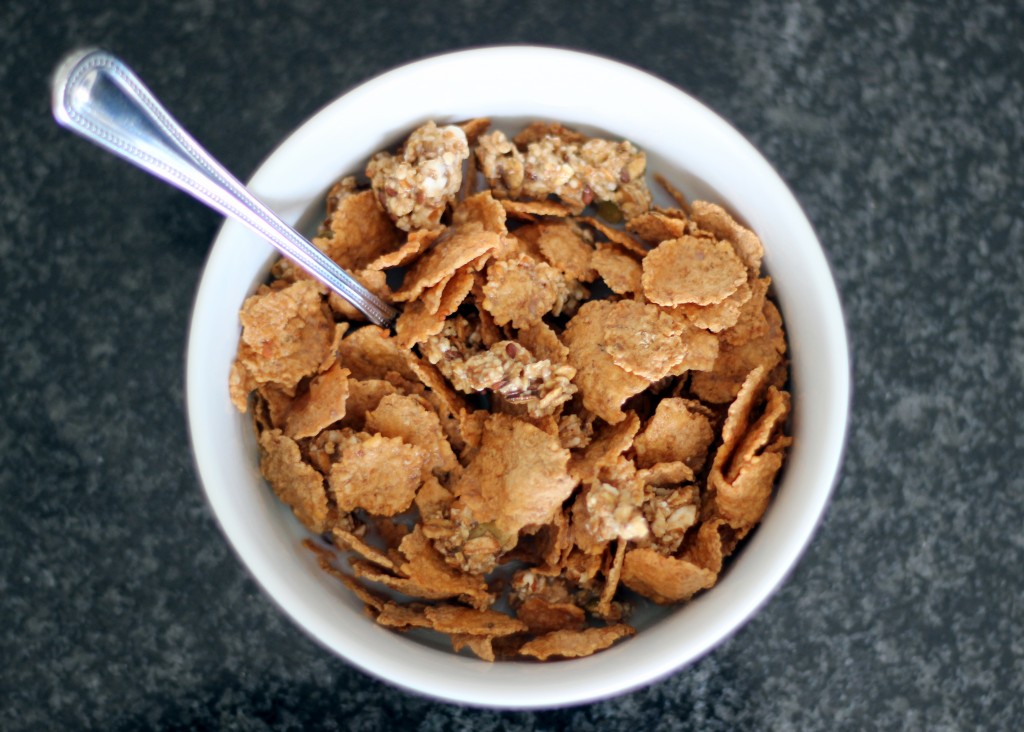 If you look closely, you can actually see the cardamon pods.
And here's what my bowl looked like about, oh, 3 minutes later: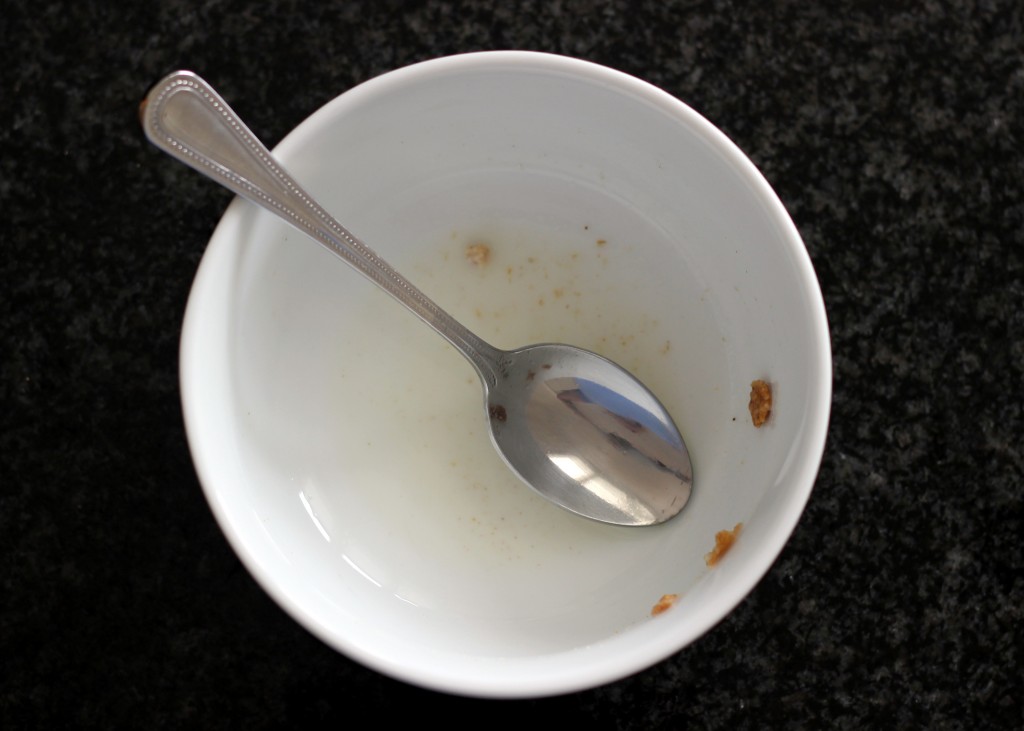 Delicious.  It reminded me somewhat of gingerbread and chai tea, only in a cereal bowl.  I'd even consider giving it to Joe once his digestive system is able to handle honey.
Naturally, I had to get Chris' opinion as well.  Here is he mulling over the flavours: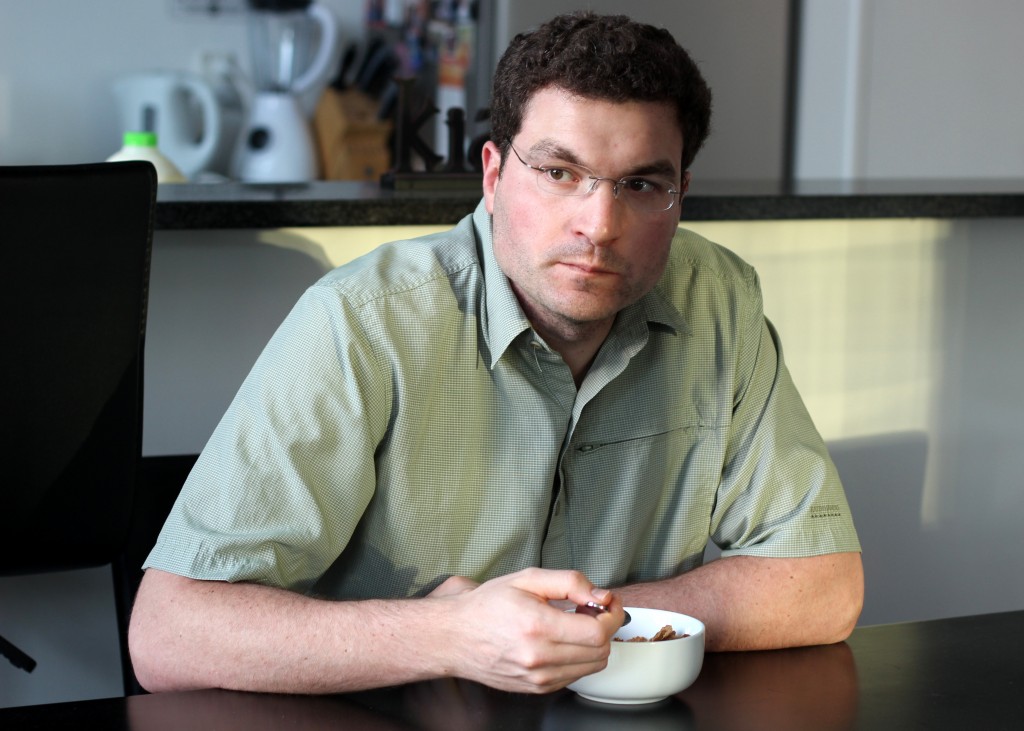 It didn't take long for him to decide that the Manuka Honey & Spice Clusters combined to make one yummy bowl of cereal!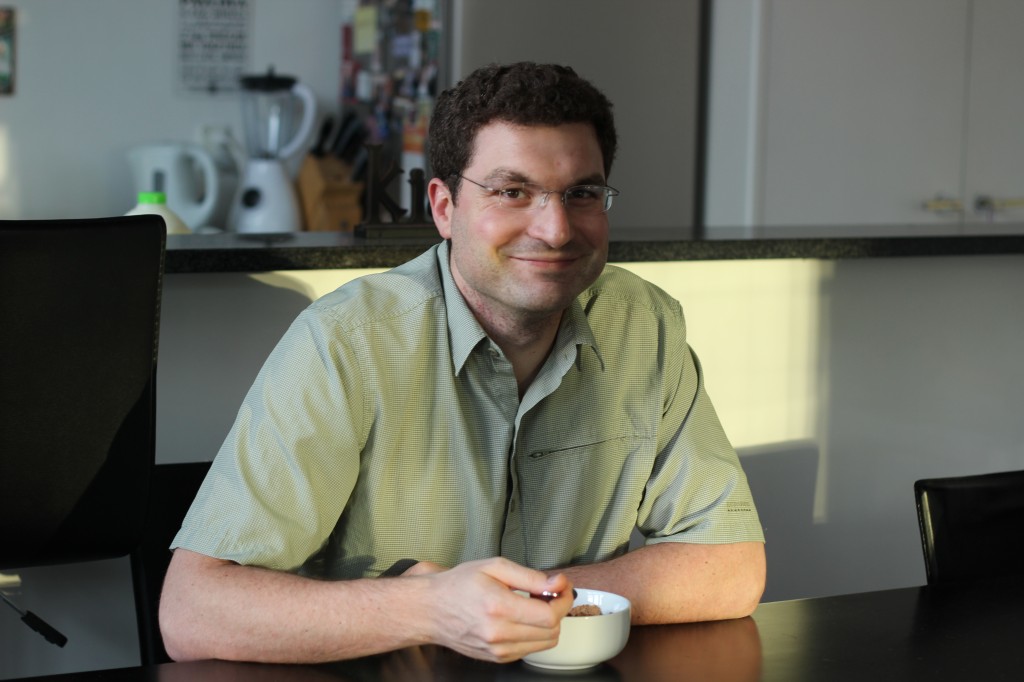 His exact words were that it "seems healthy" and had a "good blend of textures".  He also praised the fact that it "doesn't disintegrate in milk".  His only bit of constructive criticism was that it "could be a little sweeter".  Of course, this is coming from a man who will occasionally eat chocolate for breakfast, so I wouldn't put too much stock in that last comment 😉
Overall, I'd recommend this cereal.  It's healthy, tastes great, and as Chris says, "doesn't disintegrate in milk".  What more could you want from breakfast food?
**********
Please note that I was provided with a box of "Manuka Honey & Spice Clusters with Flakes" + three $1.00 off coupons for the same by the "Be Natural" cereals & snacks company.  However, I would never write something that I didn't agree with.  If this cereal tasted bad, then I'd tell you.  All opinions in this post are honest and our own.