We took Joe to a local children's museum last week.  It's so nice to have one near my parents, and this particular Saturday was a free day.  Better and better!
Of course, there aren't many activities for 5 month olds.  Joe enjoys seeing new things, however, and since it's been pretty cold and gray here in Indiana, a trip the museum was a nice way of getting him out without costing a thing.
This is the "tot spot".  As you can see, not exactly a good place for babies to roll around on the floor, but full of bright colors and people for Joe to observe from our laps: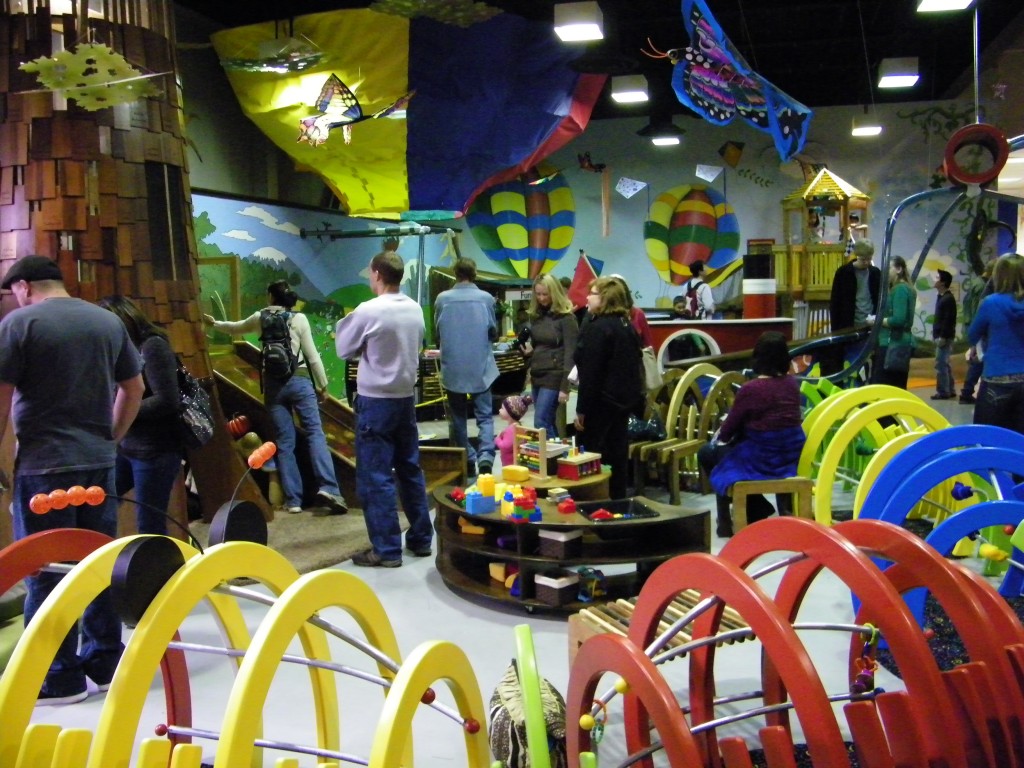 Here is Joe, concentrating with all his might on the flower pinwheel that Chris was spinning.  I love those eyebrows!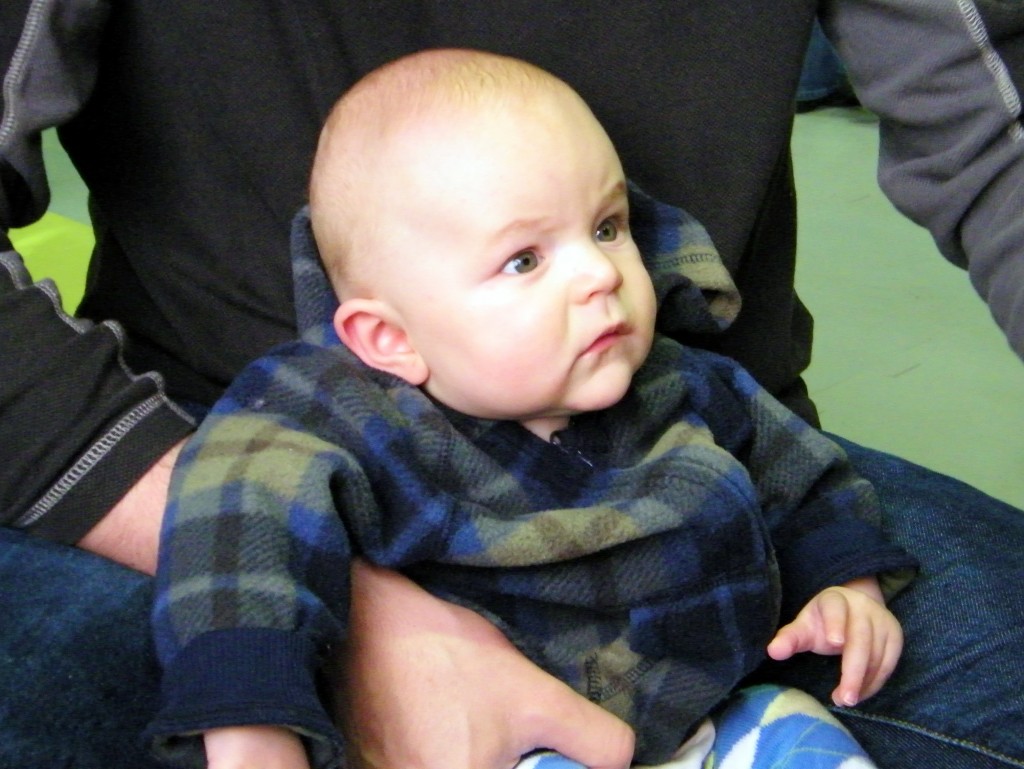 There is an outdoor courtyard at the museum, but it was too cold to go outside.  I'm guessing that they have all sorts of activities here in the summer: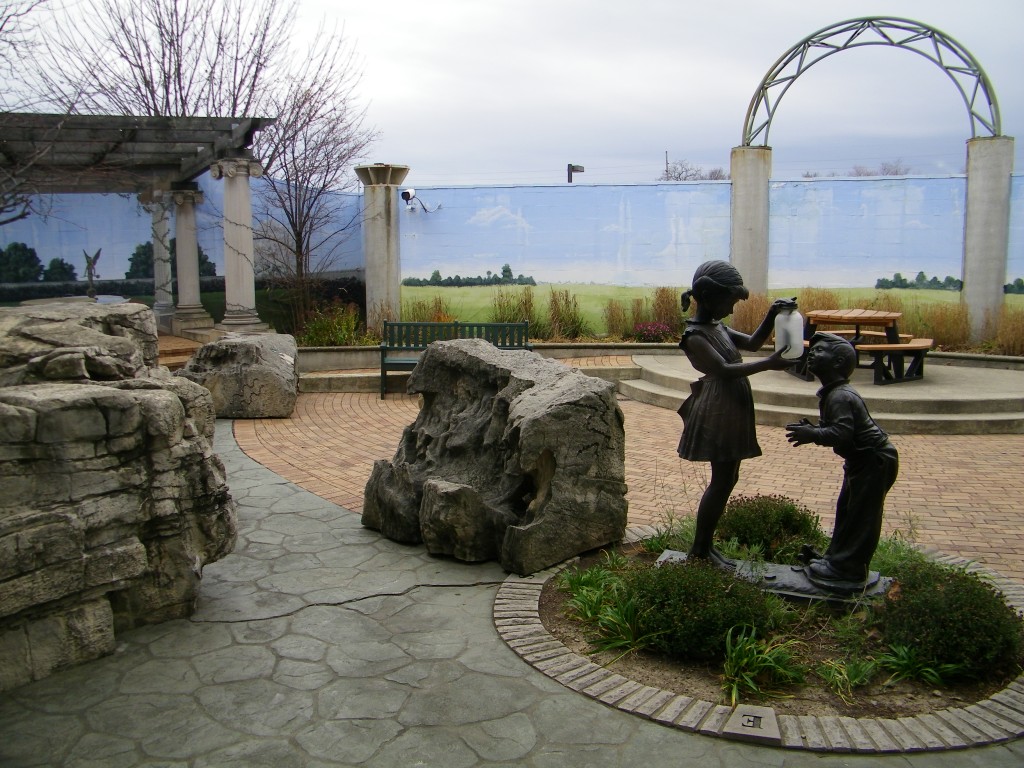 Such a sweetie-pie: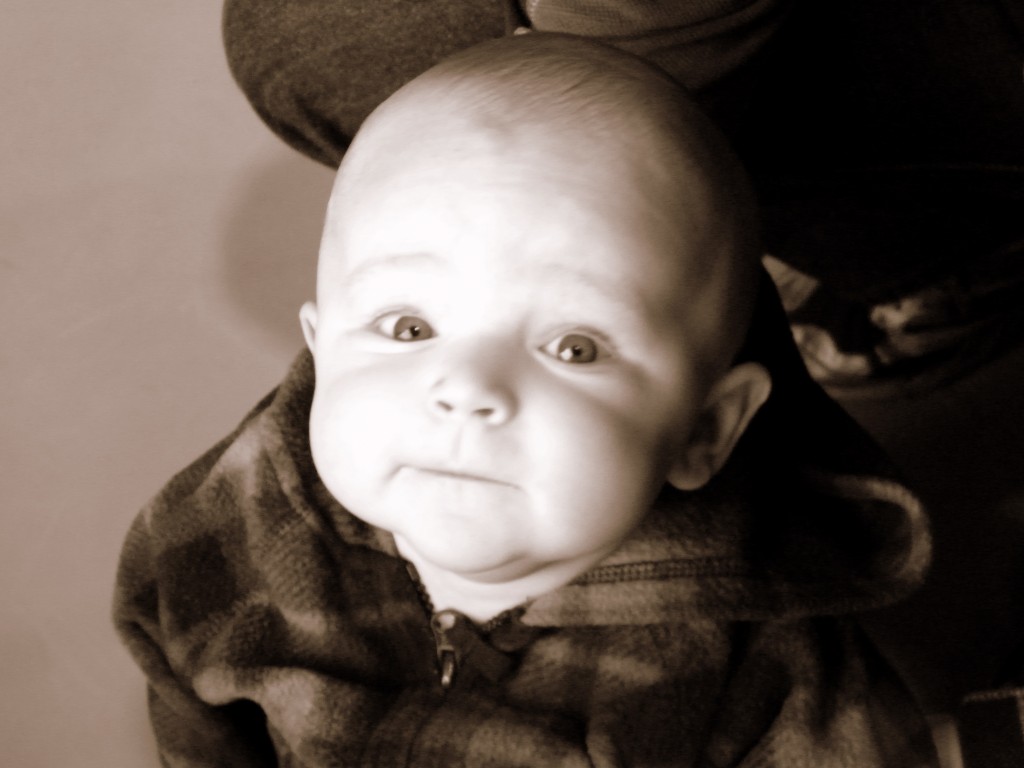 The museum has been here for many, many years.  It has undergone renovations, of course, but several of the exhibits and items remain the same.  I used to play on this very slide when I was a little girl: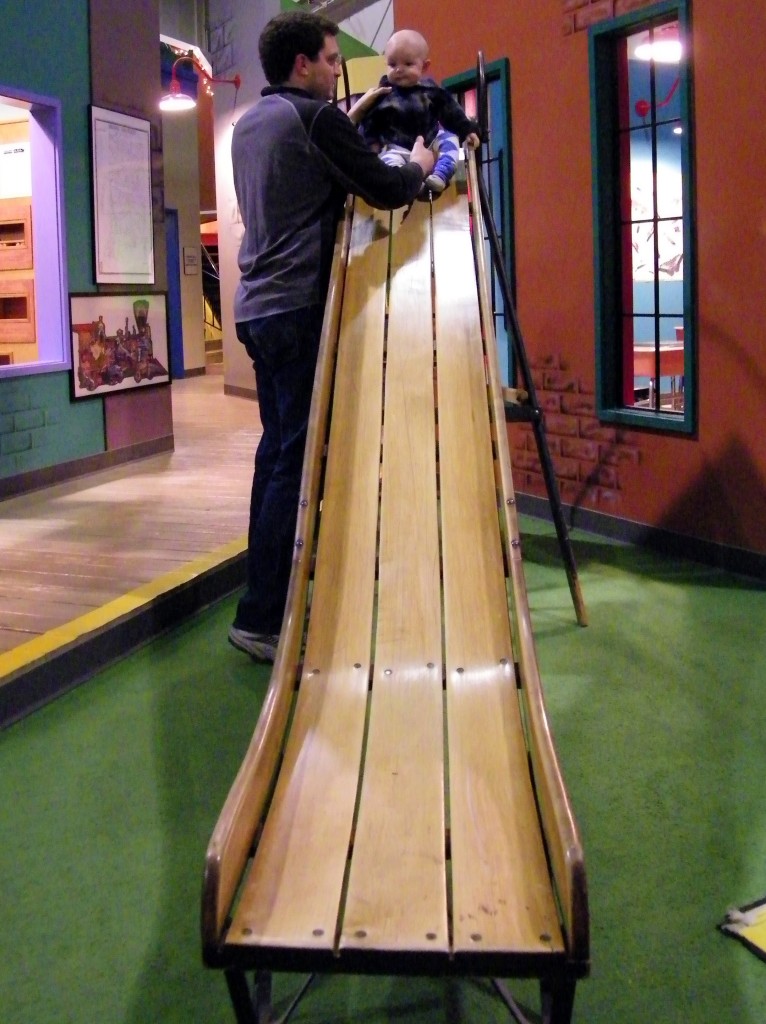 It wouldn't be an Indiana children's museum if there wasn't some exhibit about farming.  Joe sat on this red Farmall tractor, with Chris holding him in place.  It looks to me as though Chris was enjoying it more than Joe!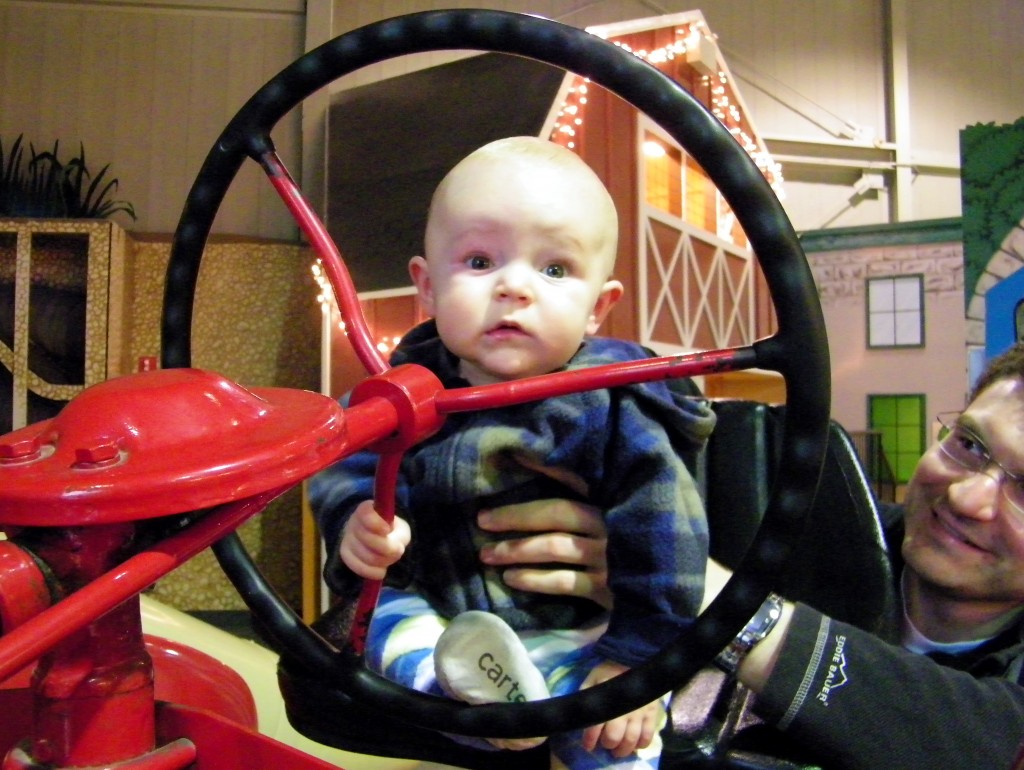 We were on our way to the exit when we passed an antique car on risers with a rolling board underneath.  I could remember lying under that same car when I was a little girl, having so much fun pretending to be a mechanic while rolling around on the board and examining the undercarriage.  We thought Joe might like it too, and we were right!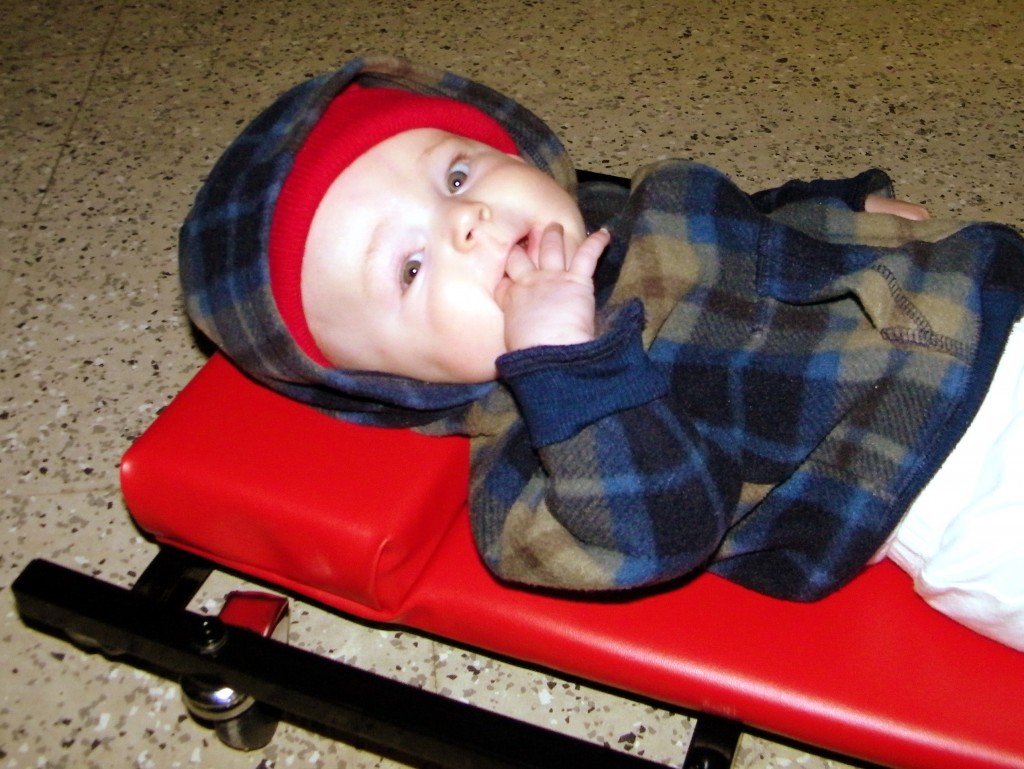 If you're ever in the area, you should stop by the Muncie Children's Museum.  It's cute, and they have free admittance every 3rd Saturday.