Joe and I have been home alone for the past several days while Chris traveled to… Virginia!
Yes, we were just in the States but Chris headed back over there for work-related travels.
We really missed him!  Having him gone made me realize a few things, probably the least-important of which was this: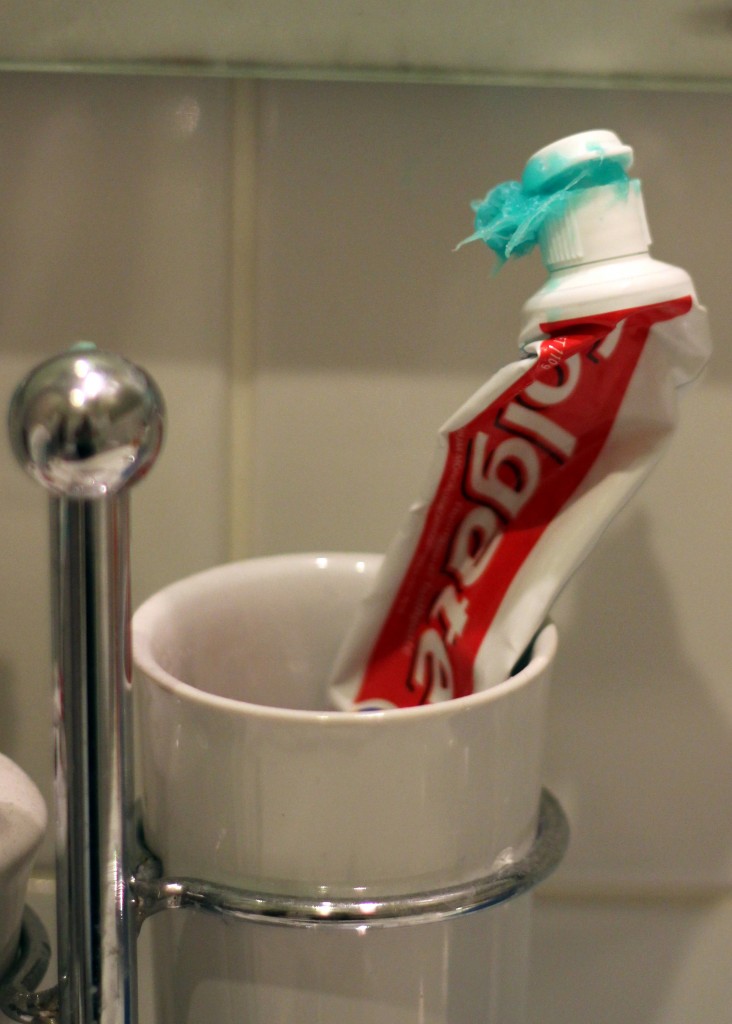 Chris is – gasp – not the one who does this to the tube of toothpaste!
It's true – we've been married for over 7 years and I've always assumed that Chris was the one who left the big gob of blue goop on the tube.  No, my friends – it's me.  The tube was cleaned off on the morning of the day that he left, and this is what it looked like when he returned.
Oh well.  Learned something new about myself 🙂
Seriously, though – it's great to have him back.  Our family isn't complete without him here!