I was in Washington, D.C. last week for my school's required on-campus clinicals.  From Monday – Thursday night, I was attending lectures, demonstrating my skills as a practitioner, performing assessments, learning in-office procedures and suturing, and generally stuffing my head with knowledge.  It was a great, albeit stressful, couple of days where I was able to chat with professors and socialize with fellow students.  All in all, a good time.
This was my 3rd trip to D.C. for school and I feel like I'm getting the hang of the area.  I made a special point of walking to the National Christmas Tree and got a few photos of the tree as well as the Washington Monument.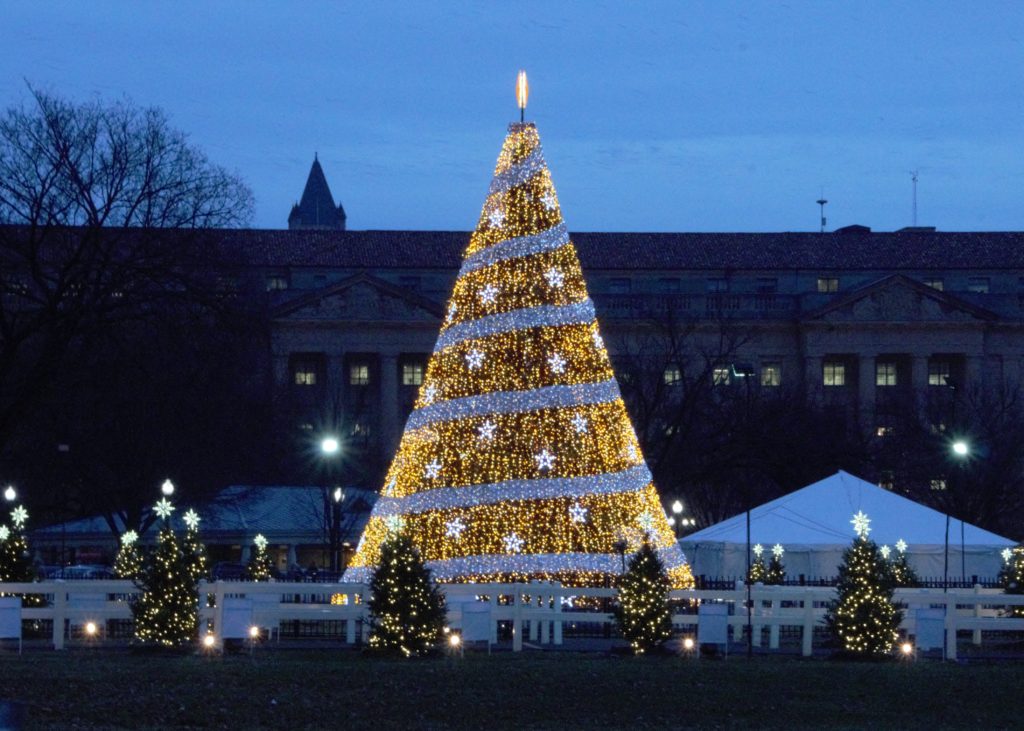 The smaller trees each symbolize one of the 50 United States.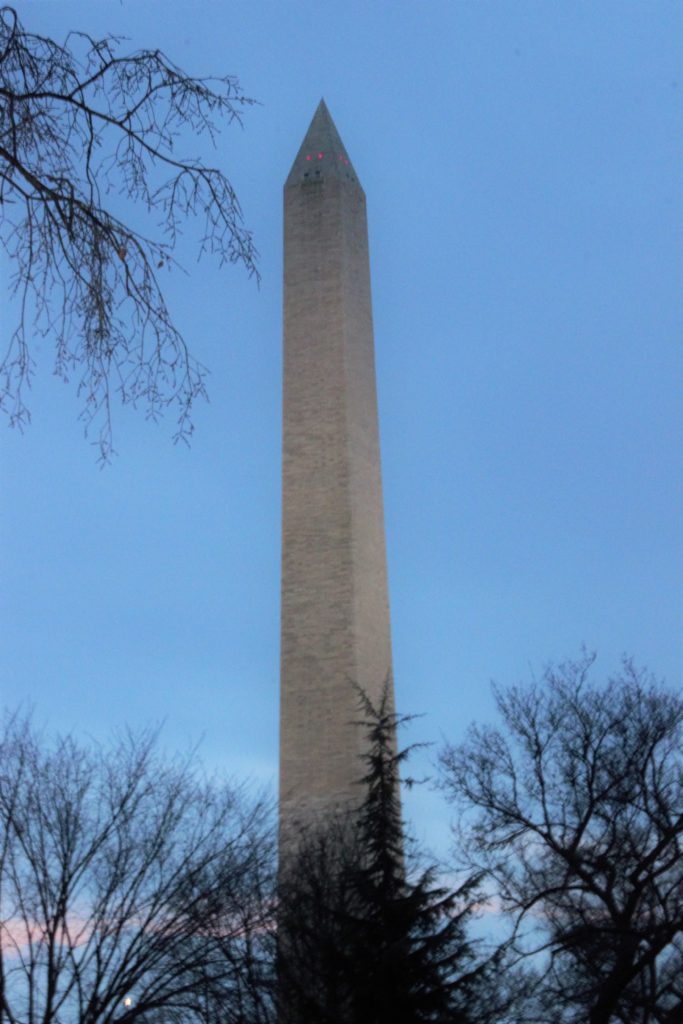 And there's the Washington Monument!  Barring any catastrophes, I'll be graduating in 5 months with this as my backdrop while my fellow students and I sit on the National Mall.
It was a busy time and I'm thankful Chris was able to hold down the fort while I was away from Sunday – Friday.  Another big moment that happened?  I submitted my application to test for the AANP exam.  This is the first step in becoming professionally certified as a nurse practitioner.  I'm tentatively planning to sit for the exam before graduation (you can do this if certain criteria are met).  If I test before graduation and pass, I still won't be certified until after the AANP receives my final transcripts and proof of degree conferral.  However, it would be a weight off my shoulders to walk at graduation with the knowledge that I've already passed my national exam.  We'll see!
I'll be spending the next several days studying for my final.  This week, I'm looking forward to being done with the semester, having time to clean the house, bake some Christmas cookies, wrap presents, and just sit on the couch and read books for fun.  Happy Monday!
What are you looking forward to this coming week?