We love to read to Joe.  Even before he was born, I was already buying books for him.  Thankfully, I had the foresight to buy most of them from our library's withdrawn books sale.  They're already banged up, so I don't mind if Joe tosses them around, crawls on them, bends (or rips!) the pages, or spills a bit of water from his cup onto them.
We've had fun discovering different Kiwi authors and sharing them with Joe.  Some of our favorites books (and his, too!) are by Mark & Rowan Sommerset of Dreamboat Books: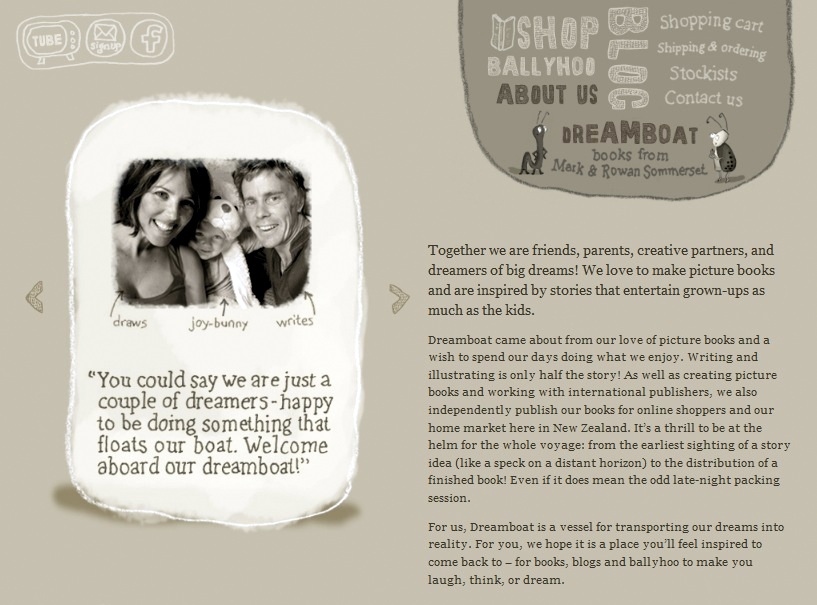 We've read all of their books to Joe: "The Silliest Dream", "Cork and the Bottle", "Cork on the Ocean", "Baa Baa Smart Sheep", and their newest offering, "Two Little Bugs".  Joe's favorites would have to be "Baa Baa Smart Sheep", with "The Silliest Dream" a close second.
It's hard for me to identify just what it is about these books that makes them so special.  We love their rhythmic style.  The stories range from sweet to funny to poignant.  The pictures are simple but beautiful.  The colors are relaxing and a nice contrast from many of the other baby books we have for Joe.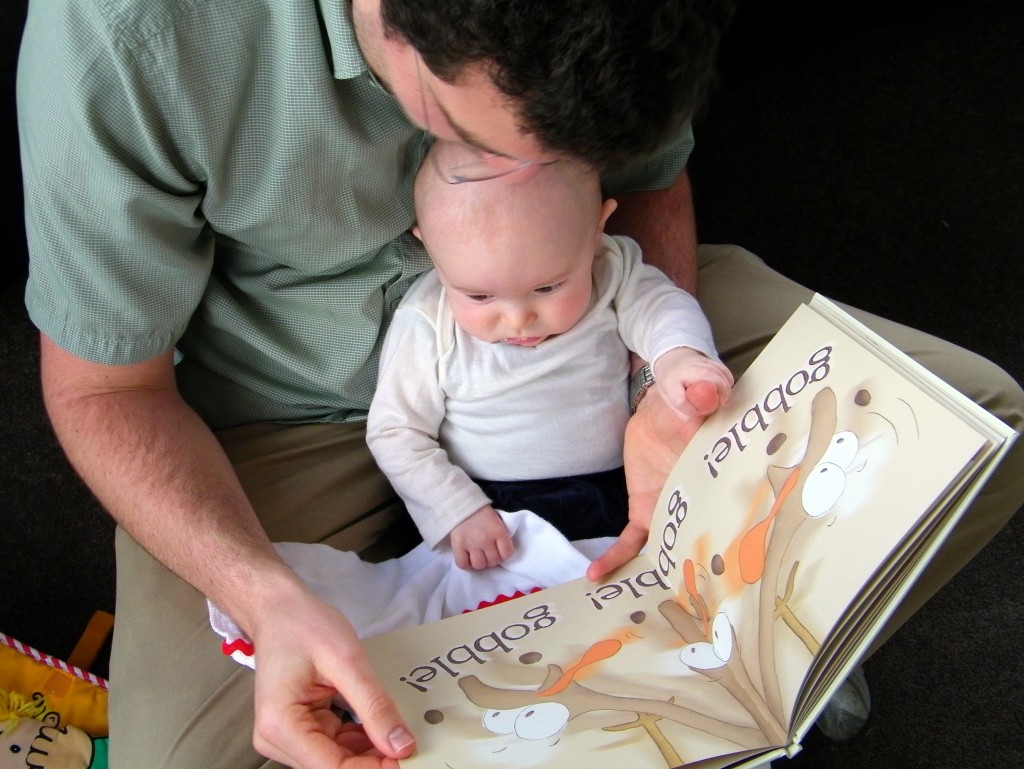 Chris reading "Baa Baa Smart Sheep" to Joe, 3 months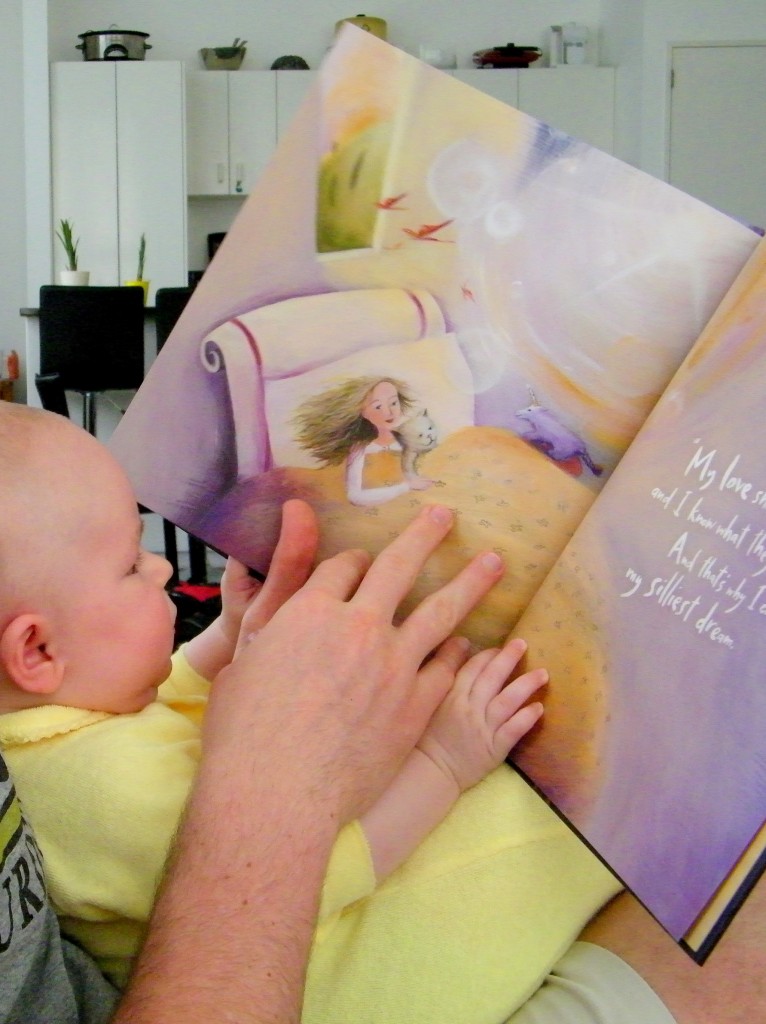 Chris reading "The Silliest Dream" to Joe, 5 months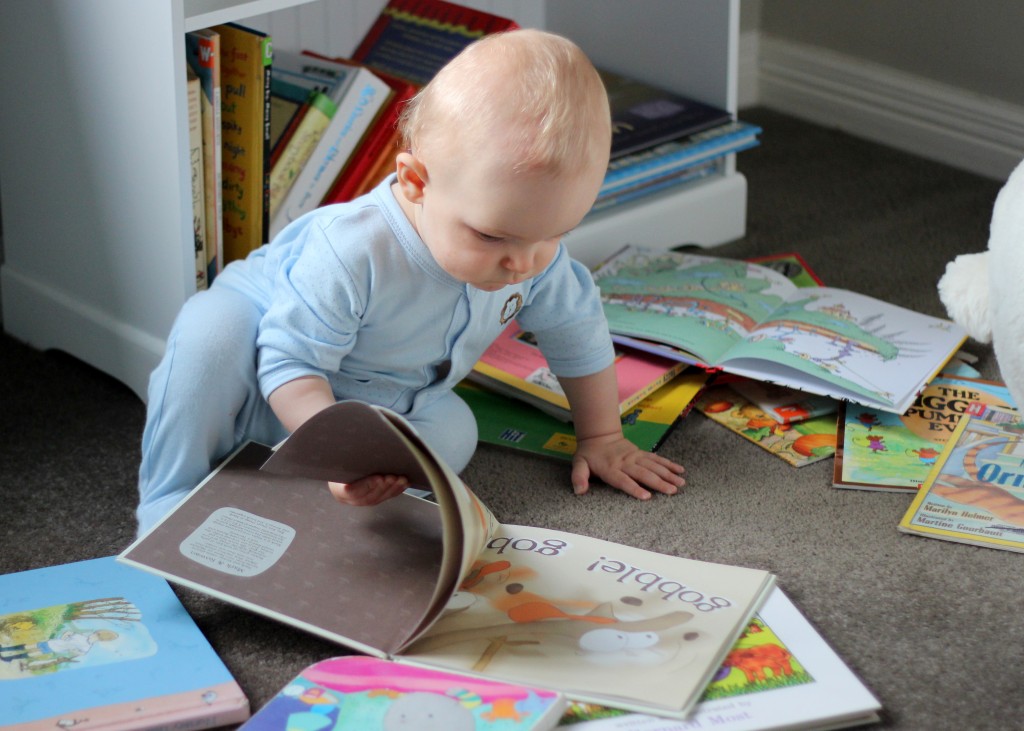 Joe, 9 months, reading "Baa Baa Smart Sheep"
We're very glad that we've "found" these books.  If you haven't already, you should find them, too!  You can buy the books on Dreamboat's website (free shipping in Australia and New Zealand).
*****I'm not sure if there are any US sites that sell these books, but I do know that Dreamboat ships internationally*****