There are some people that you can go years without seeing, and then when you do see them it's like no time has passed.  Do you know what I mean?  It's like that with my aunts and uncles.
I drove to Holland, MI with my mom and sister Valerie this weekend (my dad was planning to come but needed to take call for another physician who became sick at the last minute).  It was a quick, overnight trip.  My mom and I had wanted to go ever since she found out that we were moving from Massachusetts to South Bend, IN.  You see, my grandmother and her husband (she re-married about 10 1/2 years ago, after my grandfather passed away) live in Holland, MI, and all of my mom's brothers, sisters, and most of the cousins live in that general area.  We don't get to see them too often, so the fact that I now only live 1 1/2 hours south of there was a big incentive for us to make the drive.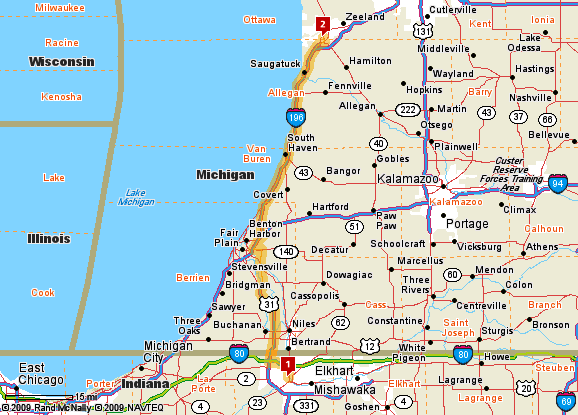 We got there around 4 in the afternoon and visited with Gramma and Case.  His name is actually Cornelius but he's always gone by Case.  It's a Dutch thing.  It was so great to see them again.  We headed out to dinner and I really got a kick out of watching them interact.  They're in their own world.  They've been going to the same restaurants for years and know the servers and everyone knows them.  It made me smile 🙂  On our way out of the restaurant I suddenly here, "Hi Jenny", and there's my aunt standing right next to me!  You have to understand that for someone who isn't used to living around family that to be in a restaurant and run into a family member was quite shocking (in a good way).  My aunt Lori and uncle Mark had driven down from Hudsonville, MI (about 20 minutes away) to see us but were planning to eat dinner beforehand.  They just happened to choose the same restaurant that we did!
Later that night we were all in Gramma and Case's living room – me, my mom, Valerie, my aunts Linda and Lori and their husbands Dave and Mark.  It was so fun to hear them sharing stories and talking.  I laughed so hard that my face hurt and tears were running down my cheeks!  Probably the funniest part was watching (and listening!) to the exchanges between Gramma and Case.  Both of them are losing their hearing and I couldn't do it justice if I even tried to explain how hilarious they were.  Stuff that they thought they were whispering was so loud and of course carried throughout the room.  Thankfully they didn't say anything too shocking!
Sunday morning came way too soon, especially for this little night shift nurse.  I groggily opened my eyes at 7:30 and started to get ready.  My other uncle Dave was stopping by "sometime in the morning" and we didn't want to be caught in our PJs.  He got to the house just before 10 am on his way to DeMotte, IN.  Again, it was great to see him and visit for a little while.
We got back to South Bend just before 2 o'clock.  Mom and Valerie still had quite a bit driving to get back to their respective homes, so we didn't want to leave too late in the day.  It was so nice to see family, even if only for a little while.  I'm hoping that Chris and I can make another trip before we move to New Zealand.  Now that I've driven it, I definitely think we could make a day out of it rather than staying the night.
I hope that you all had a great weekend, and if you have tomorrow off, enjoy it!