Joe had his first ever dental appointment last week: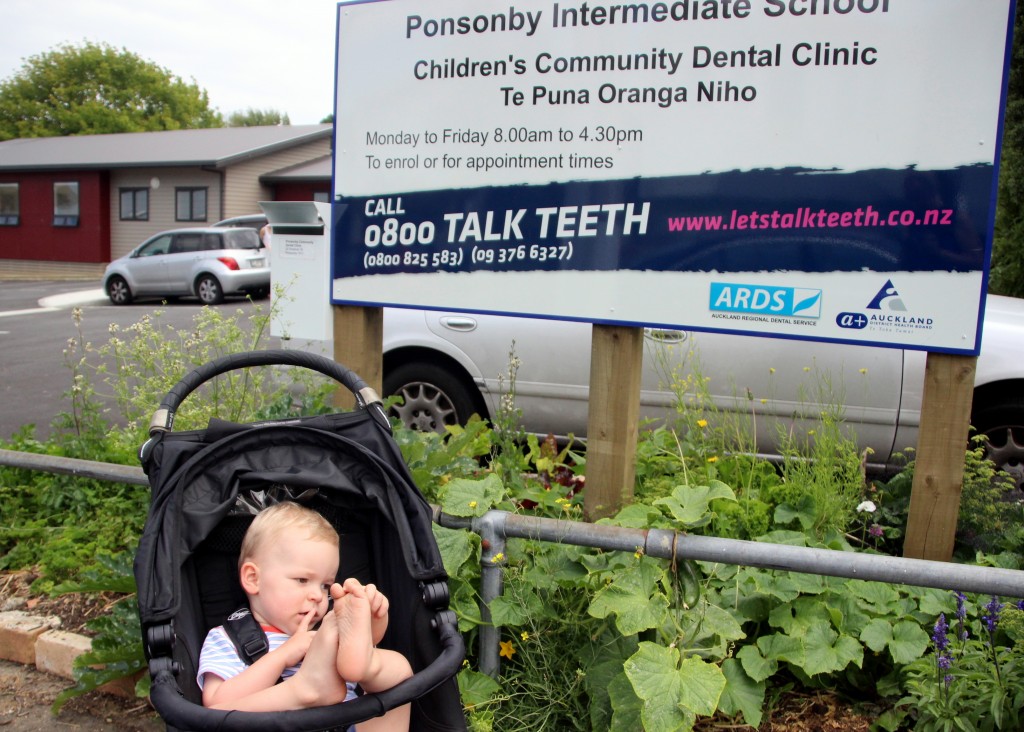 This was the best photo of the bunch.  He was a happy little boy but wasn't quite at 100% that morning.
Note that I said it was his first "dental" appointment, not dentist appointment.  He was seen by a dental therapist.  Makes sense, considering that the whole visit lasted about 15 minutes, max.  She used a dental mirror to examine his teeth and gave Joe a dental mirror to do his own examination.  He didn't want to give it back 🙂  He also got to check the teeth in a giant mouth and received not one, but two stickers.  A big day, indeed!
His teeth looked great and she was glad to hear that he didn't put up a fuss during tooth-brushing time.  She gave the standard advice about only drinking water and no sticky, sugary sweets between meal times.
One thing that I think is quite clever?  The fact that the dental clinics are linked up with schools (dental care is provided for NZ children up to age 18).  Joe's clinic was on the grounds of a nearby primary school.  How convenient for parents!  No more mid-day runs or late-to-school drop-offs when your child needs a dentist appointment.  They can just walk on over, provided that their school has a clinic.  Good thinking.