Two ingredients can get you this: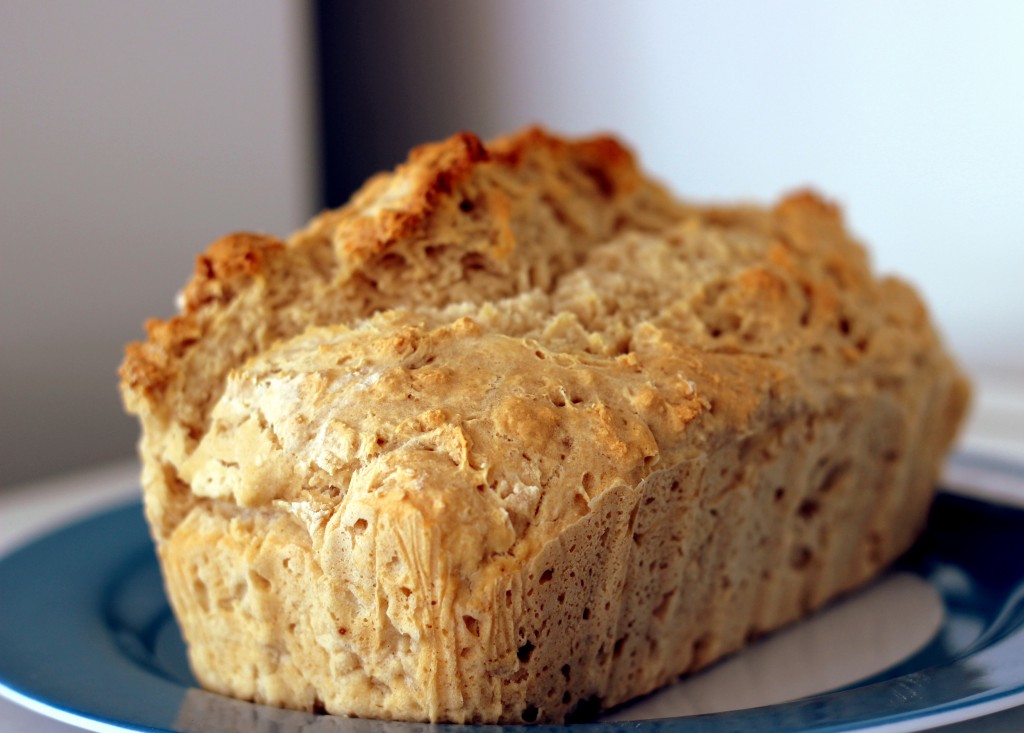 That's right, ladies and gentlemen and it was so easy.
Want to know how I did it?  It took 5 steps…
Step 1. Open a can of cheap beer (12 oz/330mL)
Step 2. Measure out 2 2/3 C of self-rising flour
Step 3. Mix flour and beer together till flour is just moistened
Step 4. Spoon mixture into a 9 inch loaf pan (lightly greased)
Step 5. Bake for 40-50 minutes at 375F/190C
That's it!  Let it cool for 5 minutes on its side and then take it out of the pan.  So easy, and it yields a good, hearty, crusty bread that took a minimal amount of effort to make and yet still manages to look impressive.  People will "oooh" and "aaah" when you tell them it's homemade.
The bread is great as is, but would probably benefit from just a bit of salt.  A variation that I'm keen to try: add 1 C shredded cheese + 1/2 C thinly sliced scallions + 1 1/2 tsp chicken seasoning/seasoned salt.