I love Freecycle.  I used it to dispose of some things we didn't want to take from NZ back to the USA and have used it a lot since moving to Virginia.  It's a great way to find new homes for things without putting them in the dumpster.  It's also good way to get free stuff for yourself.
One of my more recent finds was this dresser, described in the Freecyle ad as "dark green", a little banged up, but still intact with all of its drawers working.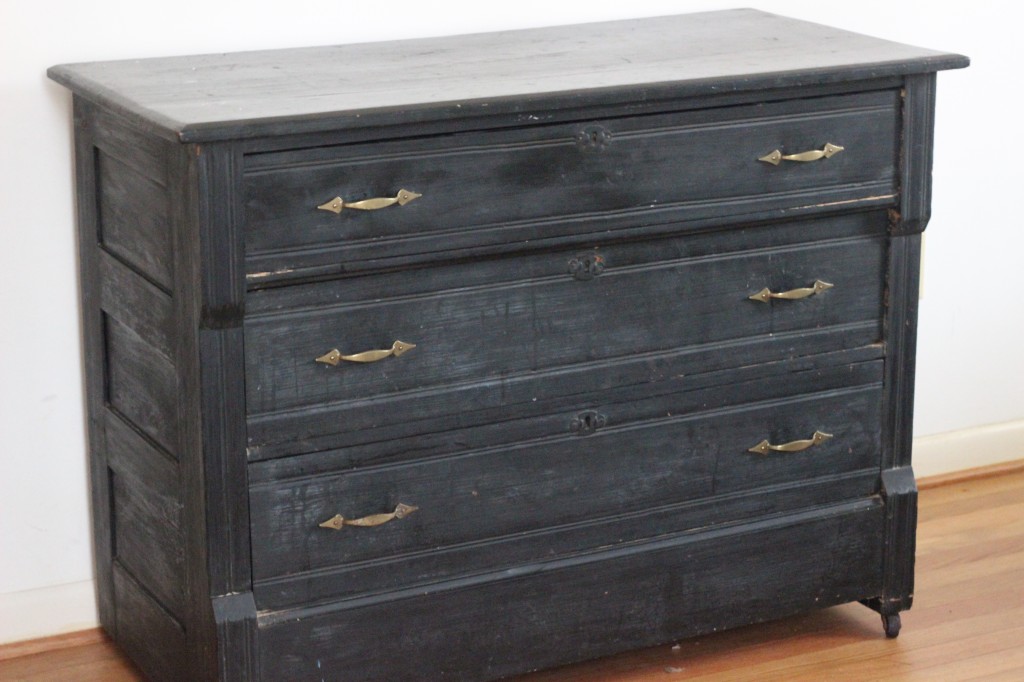 Hmm.  Doesn't look dark green to me.  More dark, denim blue, if anything.  There wasn't a photo of it with the ad, but I've learned that most "Freecyclers", at least in our area, give honest descriptions.  Besides, I wanted a dresser for the guest room and I needed a break from painting walls.  Painting furniture is much more fun than painting walls.
I cleaned off the dresser, removed the hardware and, after some paint, it looked like this: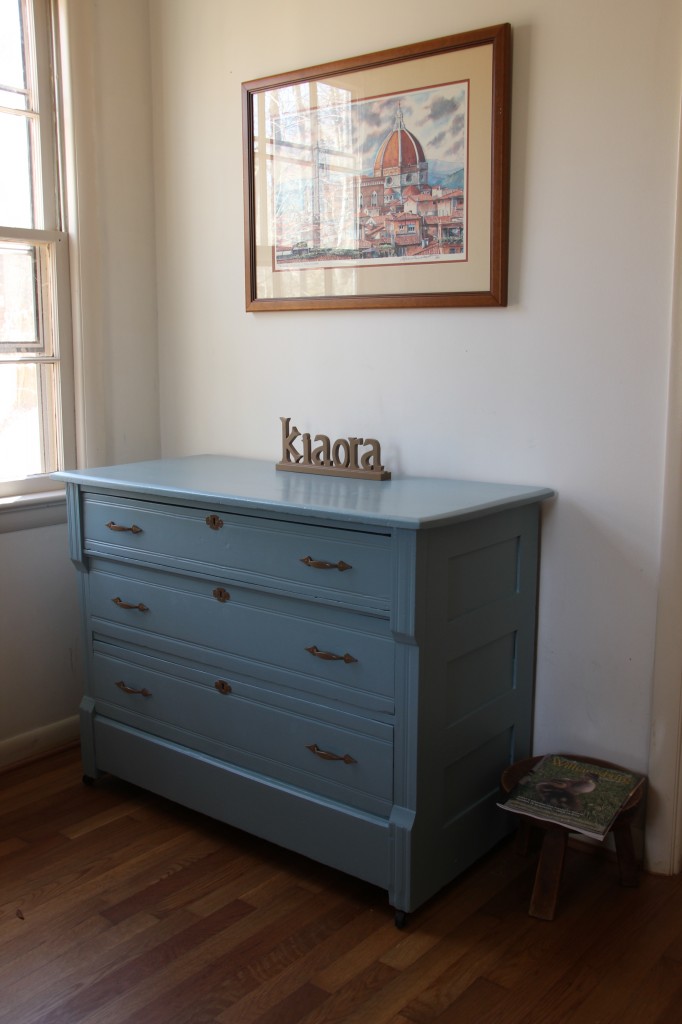 I applied 2 coats of primer to the dresser and drawers (even the inside of the drawers), then used Wythe Blue by Benjamin Moore in a pearl finish, leaving the drawer insides primer-white.  I had an open can of Rustoleum Nutmeg spray paint that I used on the hardware and on our "Kiaora" sign.  I plan to have some glass cut to go on top of the dresser for extra protection but, other than that, it's done.
If you haven't visited Freecycle, you should.  There are groups all over the globe.  You find things on there ranging from pet supplies to baby/toddler clothes to partially used bottles of dishwasher detergent.  I once used it to get rid of a 3/4 full bottle of Burt's Bee's baby shampoo, of all things.  One person's trash is someone else's treasure.  The amount of group activity varies depending on the community and their socioeconomic make-up, so your area may not be as busy as ours.  We've appreciated what we've found on there and are always happy with being able to divert stuff from landfills 🙂  Check it out!