Another week down, another week to come.  Looking back, it's easy for me to only focus on the things that I didn't cross off my list rather than seeing what I accomplished.  But I need to remind myself of all of the things that I did that aren't on my list.  In light of that, when I do this each week I'm going to have an "add-on" section at the bottom as a way of reminding myself of the other things that I did
LAST WEEK'S GOALS
Around the House…
Paint the shelf in Jack's closet
Before…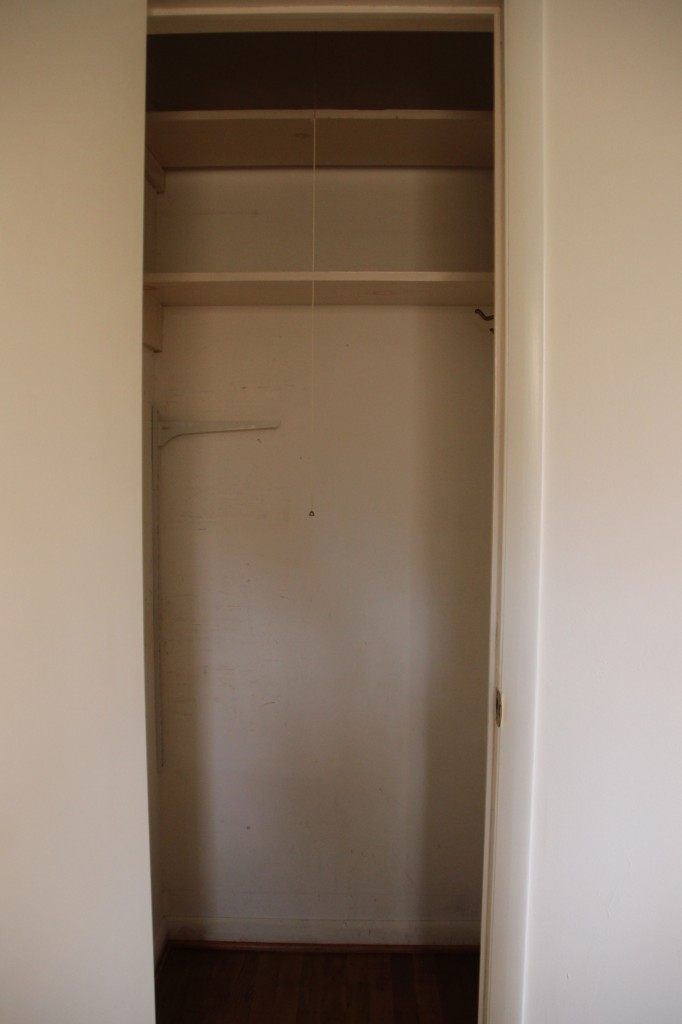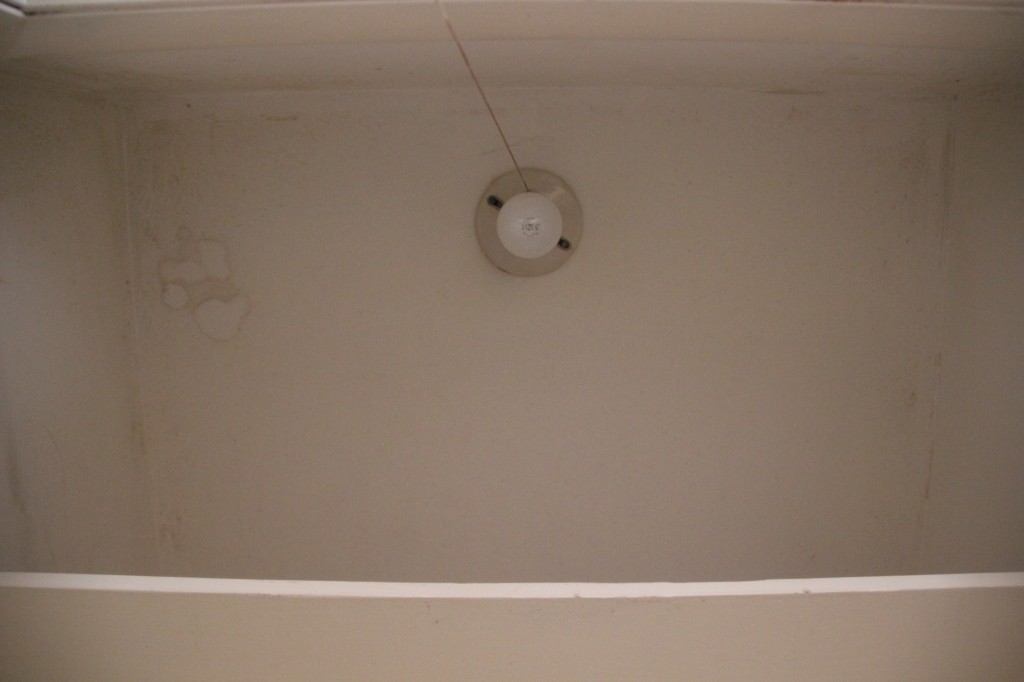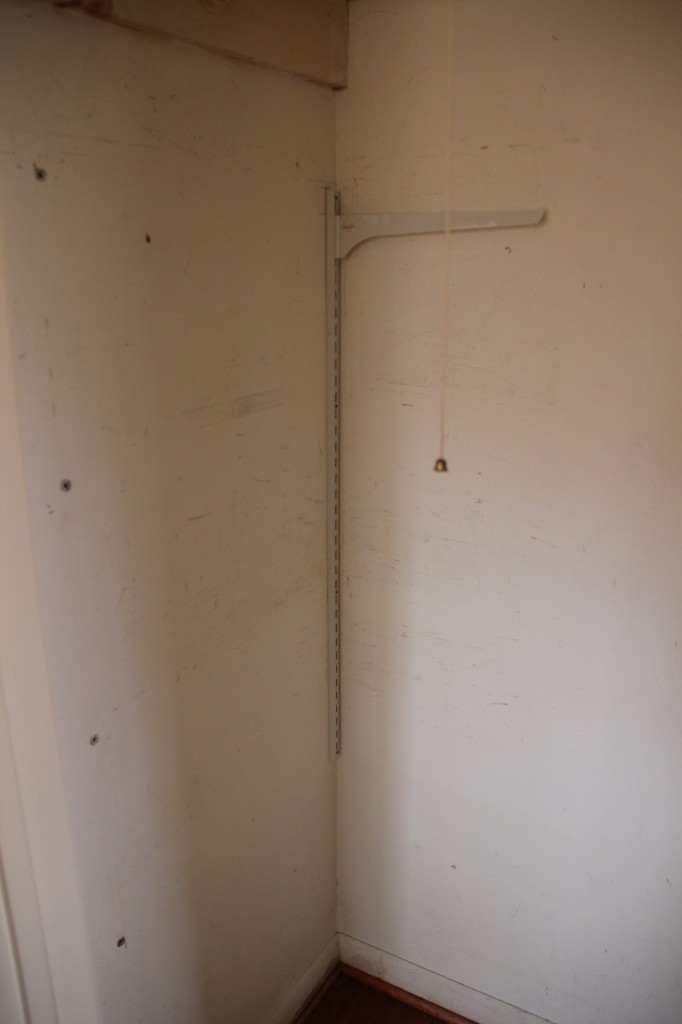 Very dingy and beat-up!  The previous owners used this room as an office, which means that the closet's main function was storing papers and boxes.  I took down the side shelves, got rid of the old pencil sharpener (still full of shavings) and repainted the entire interior of the closet – walls, trim, ceiling – and then painted the curtain rod an espresso brown.
After…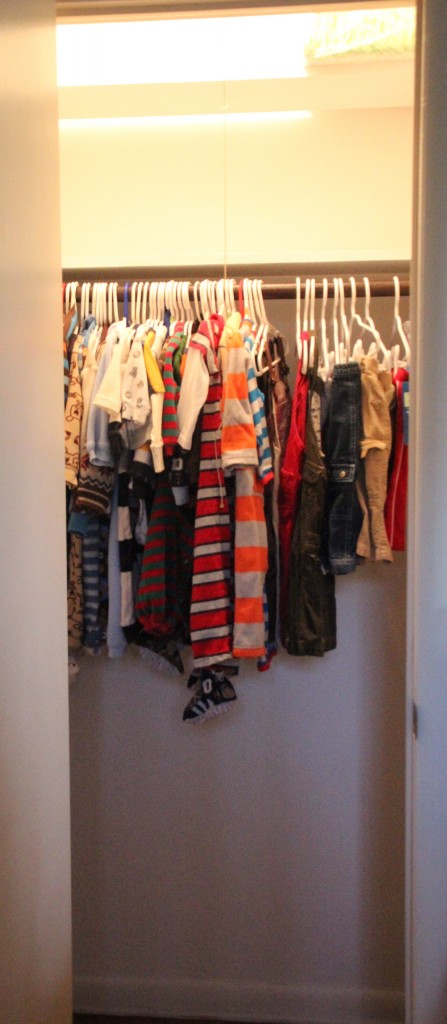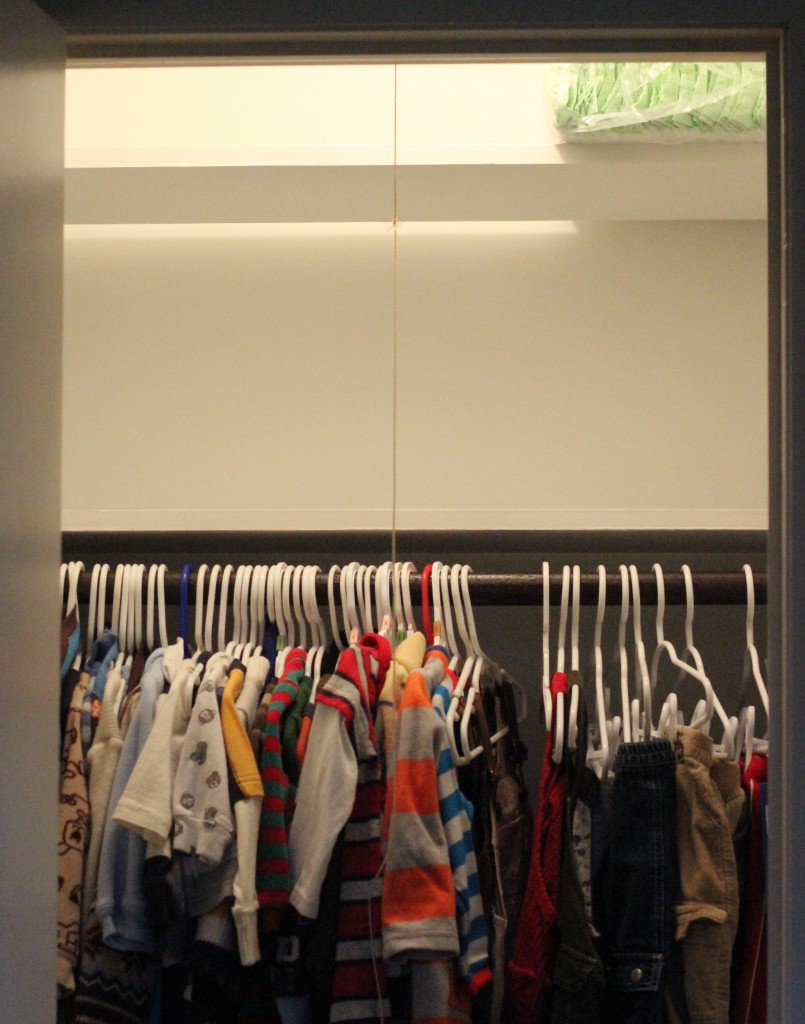 My quick photos taken before Jack's morning nap.  You can barely see that there are 2 shelves in there, one just above the curtain rod.  The whole thing looks better – cleaner and brighter.
Prime and paint the trim around the hall bathroom window and door (I've realized that in order to completely prime/paint the trim around the door that I'm going to have to fully remove the door… and I don't want to do that until I'm ready to paint the door as well).
Finish painting Jack's crib (close, but not quite)
Make 2 meals for the freezer
Send out Christmas cards
Update files in filing cabinet (again, close but not quite)
Family…
Read 3 books to Joe and Jack every day (one at bedtime)
Make a Christmas handprint wreath with Joe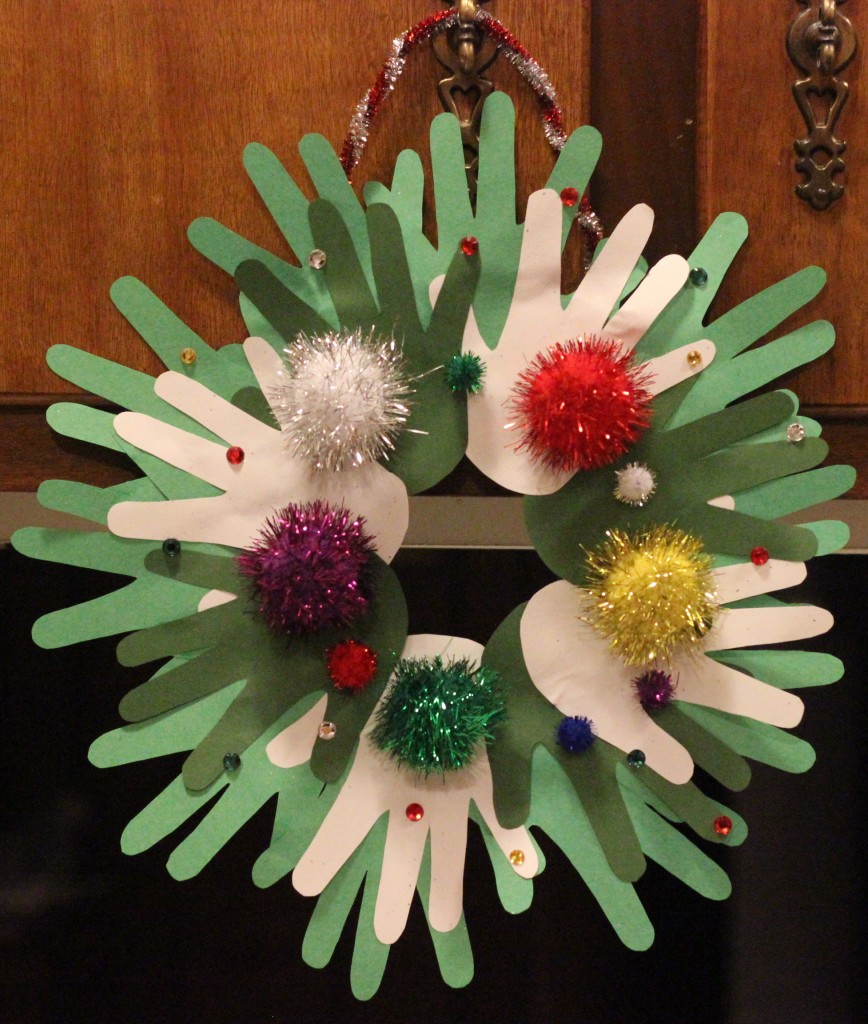 Personal Goals…
Finish my lesson in "Craving Grace Like Chocolate" at least 1 day early.
Run 6 miles (the benefit of using the student gym: it's close and cheap; the negative of using the student gym: they adjust the hours to go with the semester and sometimes don't open till later in the morning)
Take my multivitamin every day
Drink 64 ounces of water every day
Add-On Goals
Made 14 dozen cookies and frosted 10 dozen of them… some for family snacks, some for an upcoming baby shower, some for Christmas
Made 6 jars of spaghetti sauce for the freezer
Made 9 jars of kidney beans
Made an extra 3 casseroles for the freezer
Finished all of the Christmas shopping
Ordered the rest of the rugs for the main room, dining room, and rug pads to go underneath them
Trimmed and set the rug pad underneath one of the main floor rugs (we bought this one)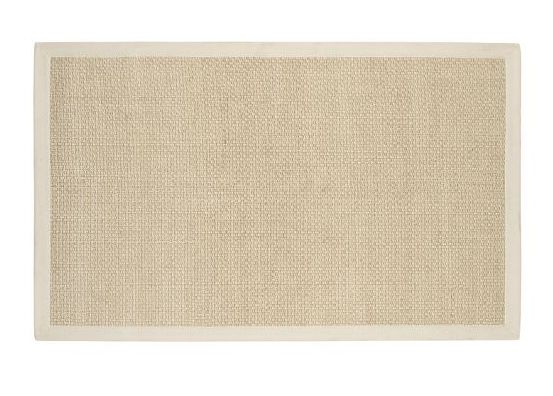 Ordered curtains for Joe's room and the master bedroom
So, yes, I did do quite a few things in addition to the regular stuff that I always do, and I need to remember that when I start to compare myself to other people.  I need to remind myself of Romans 5:1 where it says that I've already been declared righteous in the sight of God and can have peace through Him, and then I need to keep recalling this verse when I feel like I'm not doing enough or that I need to do more to prove my worth.  I've already been declared righteous, and isn't that a relief?
Now for this coming week!
GOALS FOR THE WEEK: DECEMBER 16TH – 21ST
Around the House

Get back on a cleaning schedule.  I love the simplicity of the one below and have followed it in the past.  Be sure to check out Christina's blog for the PDF version.  I've already printed it out and hung it on the refrigerator.
Finish caulking in the hall bathroom – around tiles on walls, around the sink, and around the tub
Prime and paint the front hallway + trim
Finish labeling all of the baby clothes and baby items that we'll be bringing to GA for my sisters-in-law to borrow
Pack all of the suitcases for our trip
Plan and make snacks and lunch for the drive down
Set up holds for the mail and newspaper during our time away (did this already this morning!)
Family…
Read at least 3 books to the boys (one at bedtime) each day
Tell Chris at least one thing that I admire about him each day
Send out photos and video to the grandparents of Joe and Jack opening presents from them, as well as photos from our trip to see Santa
Create and order our family calendar for 2014
Personal Goals…
Drink 64 ounces of water each day, half of that before my first cup of morning tea
Take my multivitamin and iron each day
Run 6 miles
Settle on a new devotional book… I'm open to suggestions!