In an attempt to go further stretches between hair appointments (my last cut was 9 months ago, last set of highlights was 6 months ago), I decided to ask the stylist to bring it more to my natural color.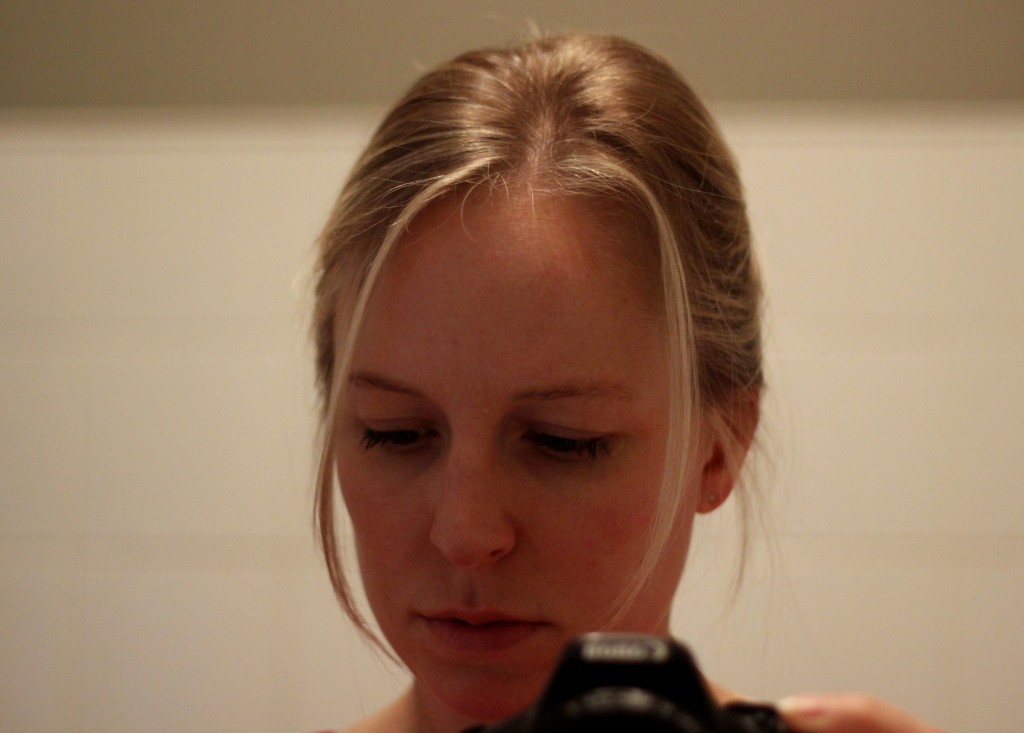 It's not as bright as I usually get it, but I think it's more in line with where my life is at for the moment.  I need something where I don't have to go in every 6 – 8 weeks for a touch up because there's no way that I can make it in that often.  I realize that it's a little hard to see what my hair looks like with it in a bun, but the way she styled it just didn't seem to suit me.
I also had her cut and shape my hair some.  I'd say that 9 months is too long to go between cuts, and while I did like how long it had gotten, I didn't like the scraggly ends.  It needed to have roughly 4 – 5 inches taken off in order to get it looking healthy again.  I think that I'll still need to go in every 3 months for a trim in order to get my hair back to the same length that it was and still look healthy, but we'll see how that goes.  A trim is much more manageable than a full set of highlights, or even half a set.