Living in New Zealand and experiencing a warm Christmas has meant changing up our traditions.  Instead of spending Christmas Eve day looking at snowfall and drinking hot cocoa, we decided to hike a volcano.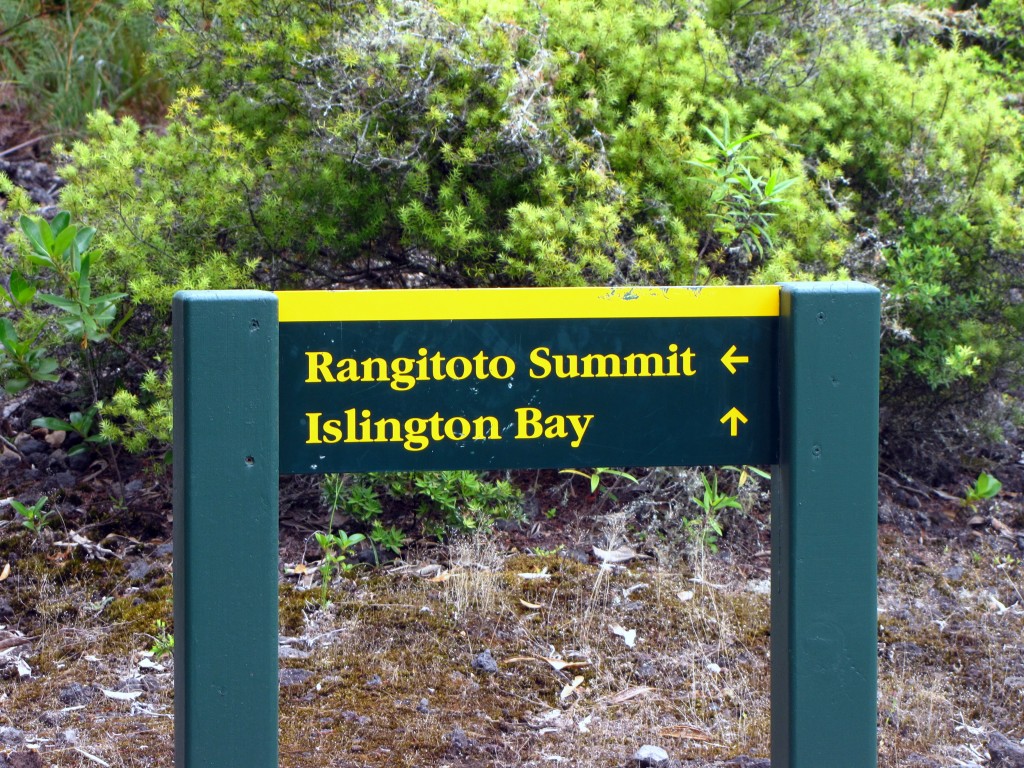 Rangitoto is part of Auckland's volcanic field and is some of "newest ground on earth".  It's only about 600 or 700 years old, after all.  Practically a baby!
Part of the fun of hiking Rangitoto is getting to Rangitoto.  It's located on an island, aptly named "Rangitoto Island".  We took the ferry from Auckland, and a short 30 minutes later we were disembarking and ready to get moving.
And boy, did I get moving.  It's recommended that you give yourself an hour to reach the top.  We did it in about 35 – 40 minutes.  I was raring to go and just took off.  Poor Valerie and Chris were both like, "What the hey…?  Why is the pregnant lady speed-walking up the volcano?"  I didn't care – I wanted to reach the top and had apparently set a time limit for myself.  No dilly-dallying or time spent on photo ops!
Well, maybe a few photos…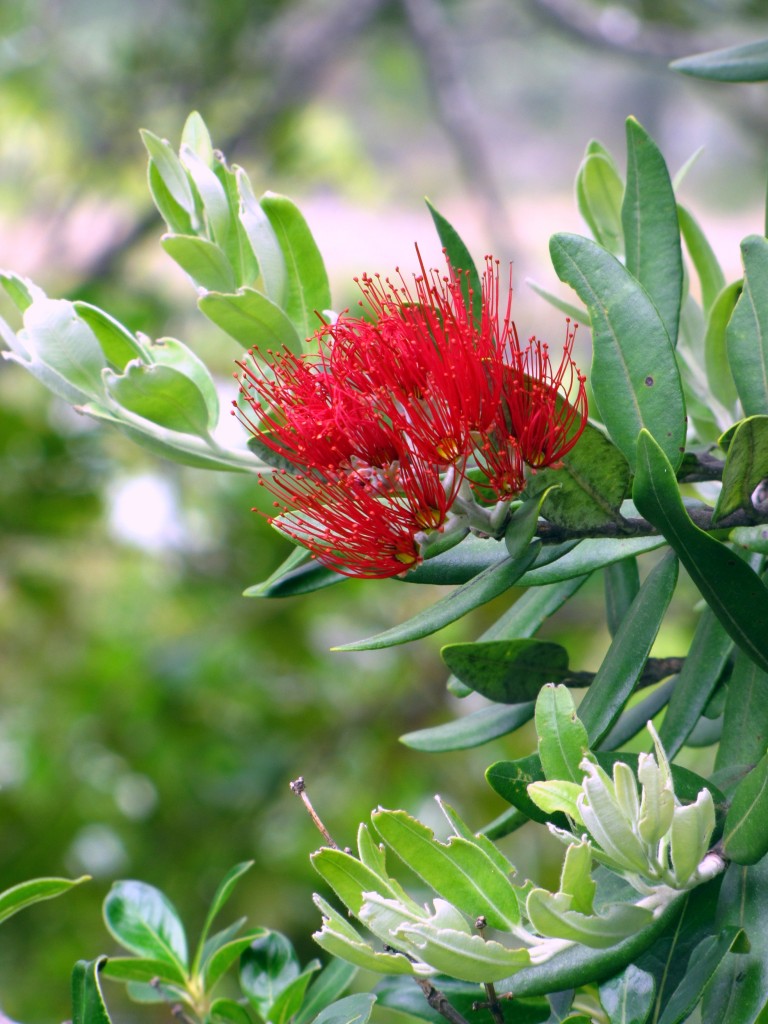 Flower of the Pōhutakawa – New Zealand's Christmas tree 🙂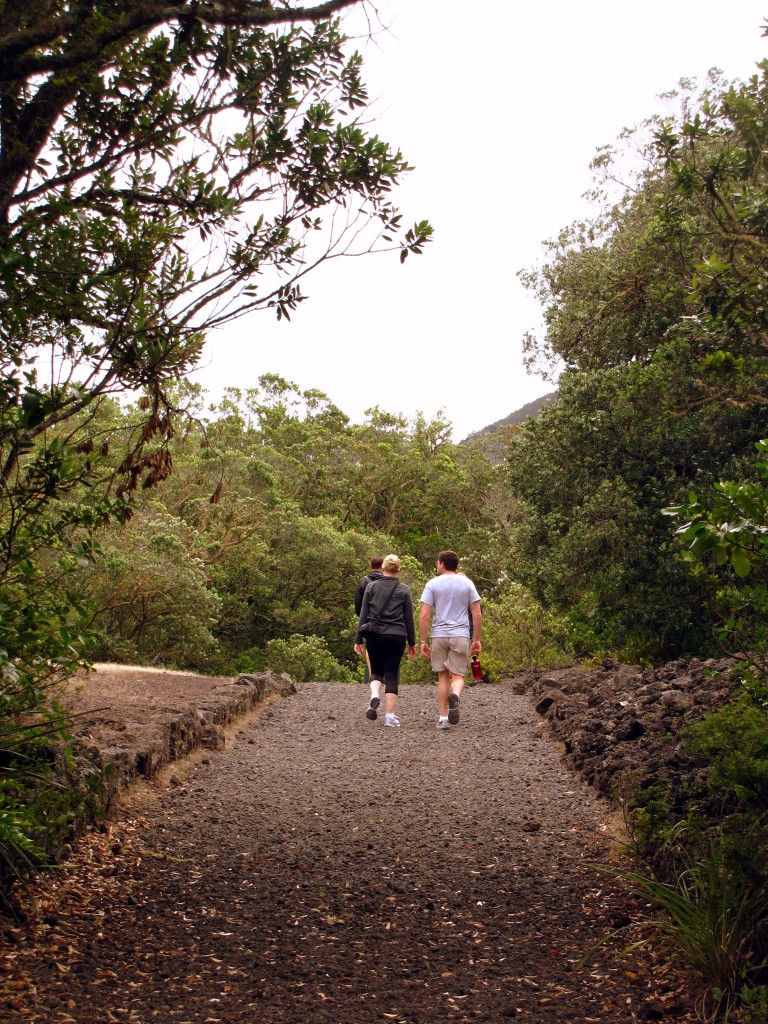 Poor Val – I kind of left her in the dust.  Sorry about that!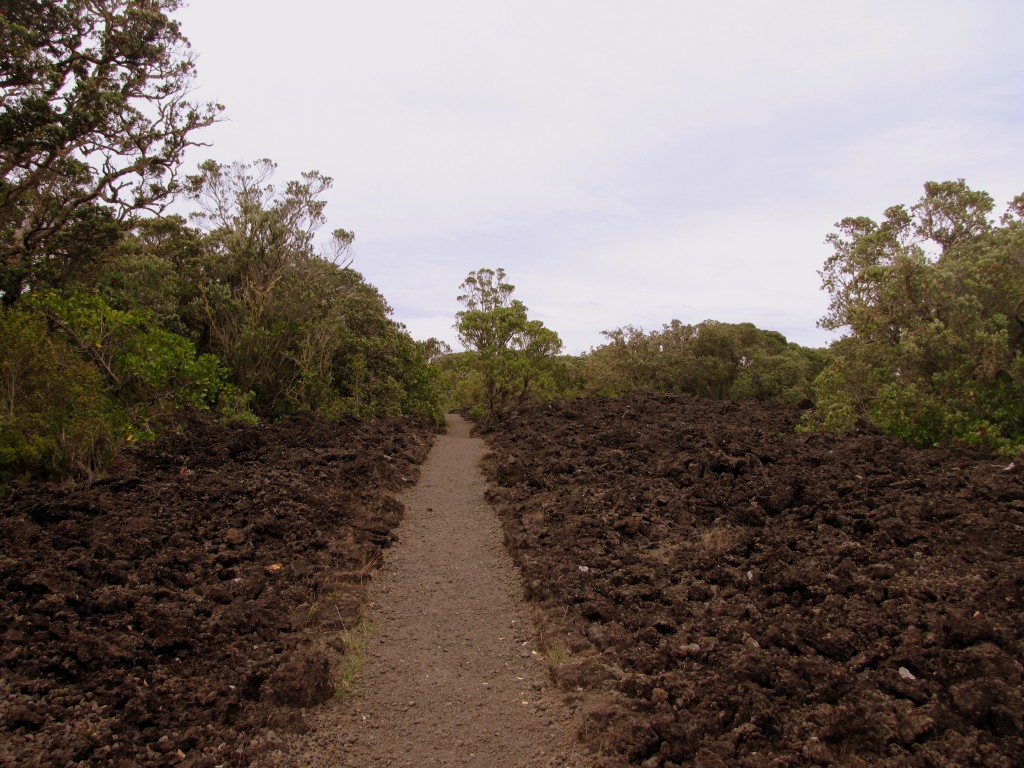 Ancient lava flow – still looks pretty recent, if you ask me

No surprise, my face was red by the time we reached the summit.  All I wanted to do was lay out on a bench and catch my breath.  Whew!
Eventually, I got up and looked around.  The  views are amazing.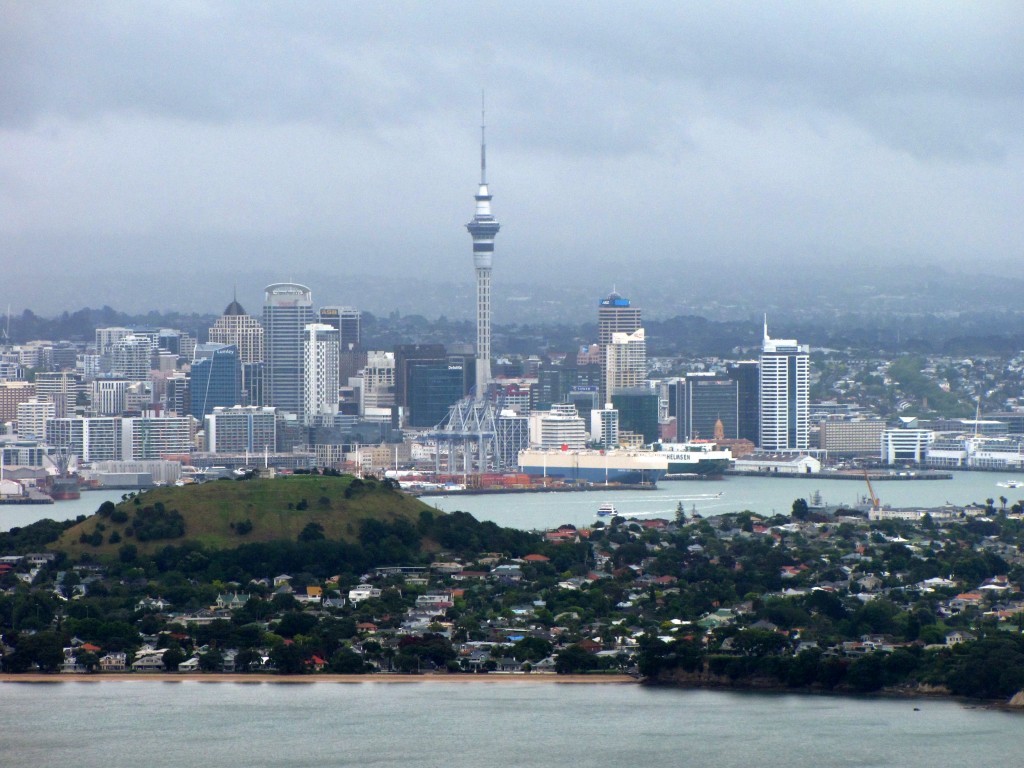 Looking down into the crater
I'm happy to report that the walk down was much more leisurely with plenty of photographic opportunities.  It was a great day, and now whenever I walk to work and see Rangitoto in the distance, I think to myself, "I've climbed that" 🙂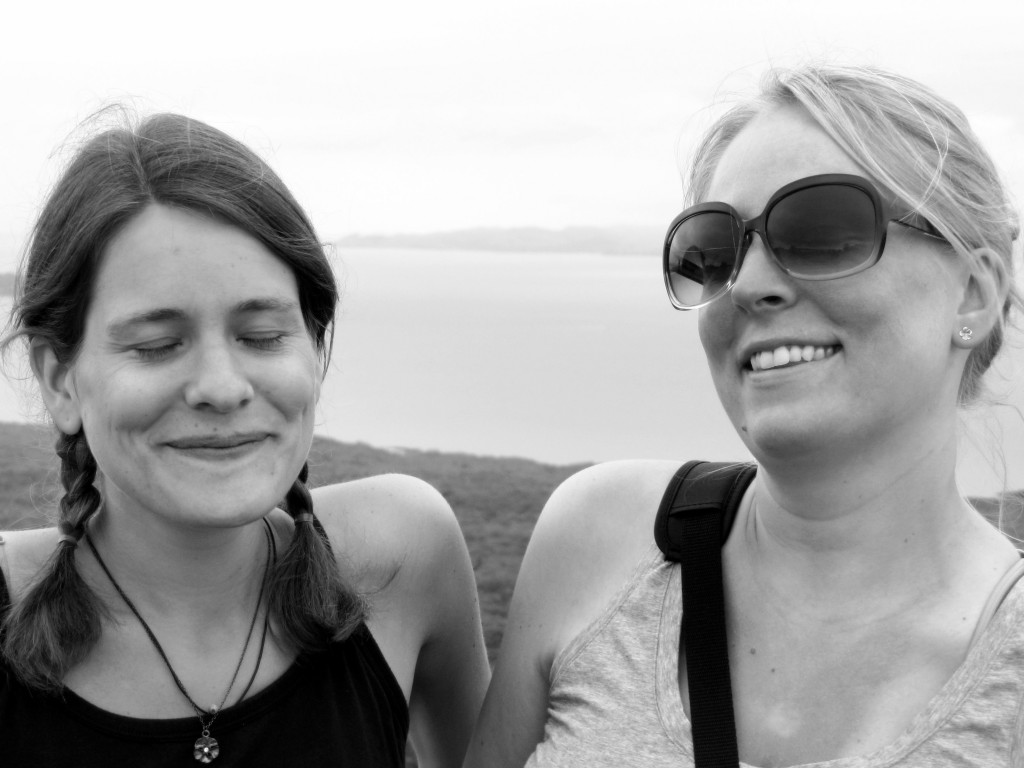 Yes, not the greatest photo, but we were exhausted and Chris was making us laugh!

{I put that last photo in black & white so that you can't see how red I was, courtesy of the hike and my sunburn from a few days earlier.  If you look closely, you can see the outline from my necklace.  That is how quickly I was burned (within about 1- 2 hours).  The sun in New Zealand is intense.}
***All photos courtesy of my lovely sister, V!***