This is one of my new favourite drinks: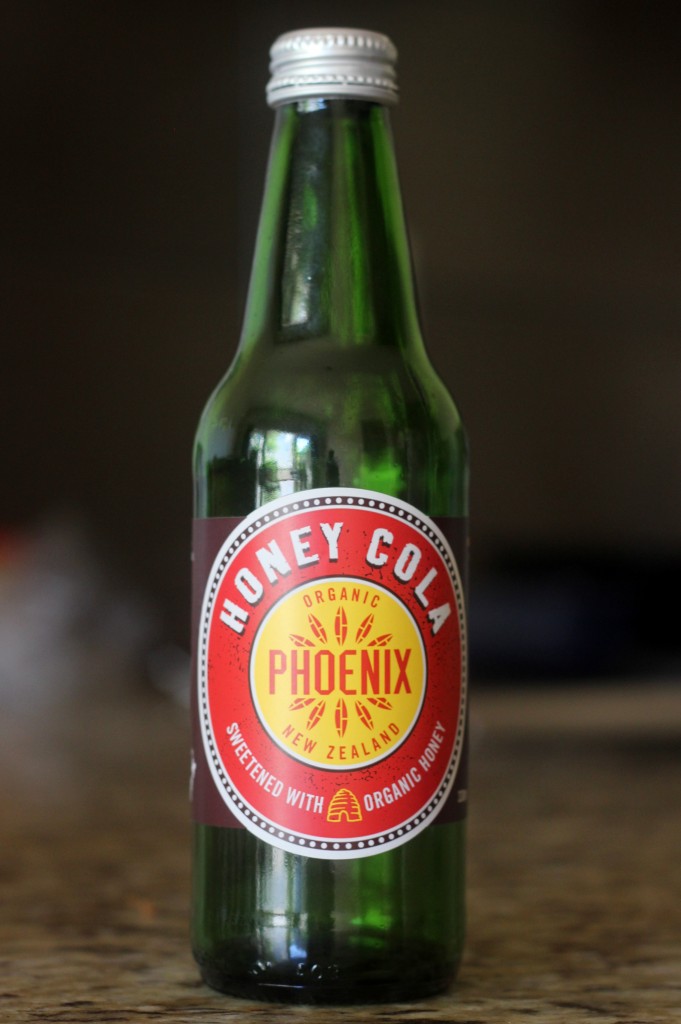 Honey Cola, by Pheonix Organics.  Pheonix is a New Zealand company and I've had several different flavours of their beverages, always with good results.  But when I saw this one at the Ceres Fresh Market, I was a bit skeptical.  I like honey, but I wondered how good a cola made with it could be.  Especially a caffeine free cola.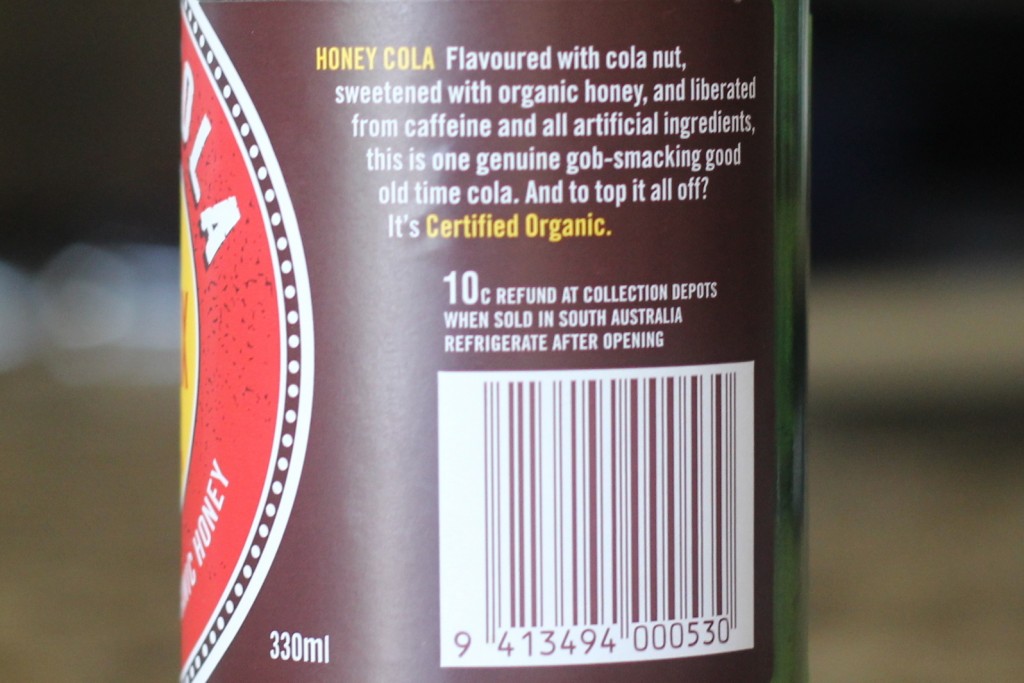 Oh yes, caffeine free.  Music to this pregnant woman's ears.  I bought a bottle, took a drink, silently passed it to Chris for him to take a taste, and we both agreed: delicious.  You can certainly taste the honey, so if you're not a honey fan then I wouldn't recommend it (go for their non-honey sweetened version!) but it tastes like caffeinated cola to me.  Chris was surprised that it had no caffeine, and a little disappointed as he'd run out of coffee beans that morning, but still liked it all the same.
I did a bit more research and found that in addition to Honey Cola, they also make Honey Ginger Beer.  They also make Cola, Cream Soda, Ginger Beer (love this!), Lemon Lime and Bitters (love this, too!), Lemonade, Orange Fizz, Raspberry Fizz, a variety of juices (sparkling and non) in partnership with Charlie's, mineral waters, and hot beverages.  All of it organic.
I found the Honey Cola at the Ponsonby Central Ceres Fresh Market.  I'm not sure if it's carried at my local grocery, but I hope that it is!
Check out the Pheonix Organics website for more info.
What about you?  Do you have a favourite organic cola or drink?  Do share!