Apparently, turning 30 is some kind of a big deal.
By that, I mean that to most people it's something to mourn – 30 years old.
Pfffbt! Whatever.
I love what's happening in my life right now – happily married, beautiful baby, both Chris and I are employed with jobs we love, and our families are doing great.  So much better than when I was 20, single, and in school!
The day started with Chris and Joe singing "Happy Birthday" while I was still in bed.
Well, more like Chris singing "Happy Birthday" with Joe yelling what I'm assuming meant "Hey Mom – I'm glad it's your birthday and all, but I wanna eat!"
Later, we did something that I have never done on my birthday.  We went swimming!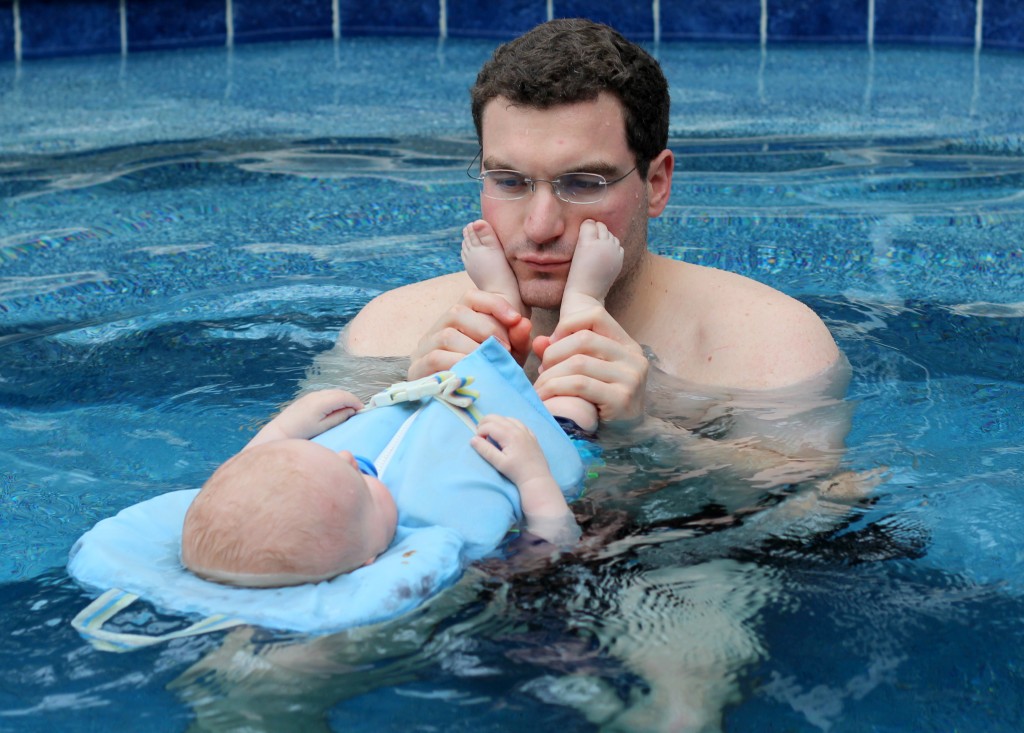 Remember – I'm from Indiana.  December in Indiana is cold.  This birthday was in St. Simons Island, GA, where it was a warm 76F (just over 24C).  My in-laws' pool was a balmy 88F (just over 31C).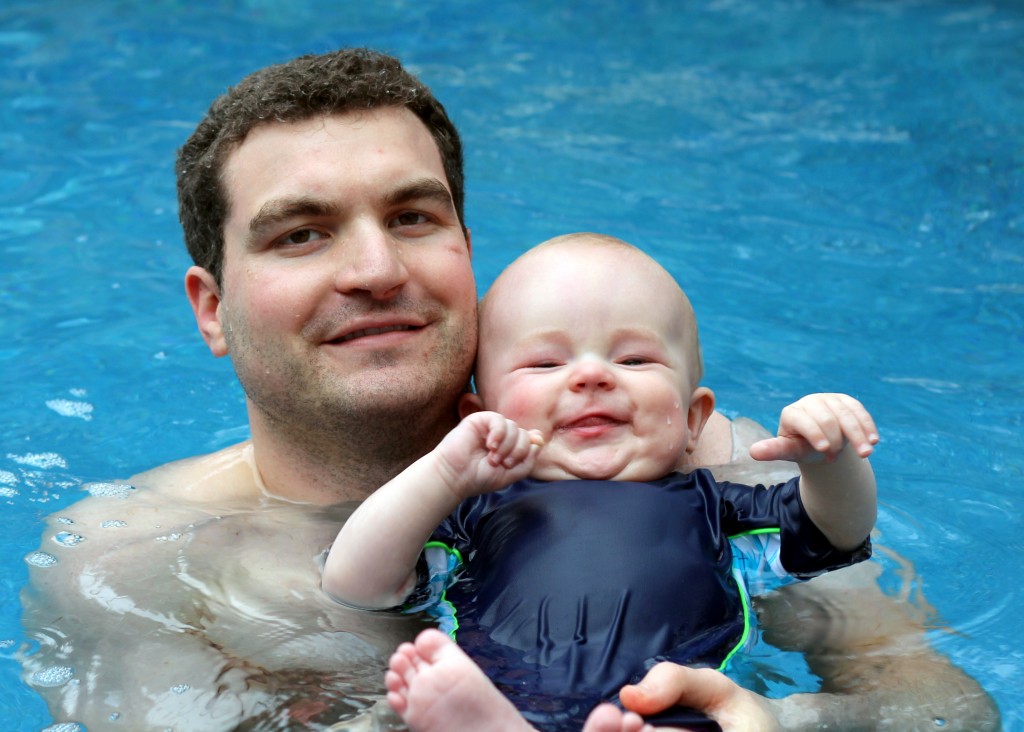 Joe was loving it.  In fact, he loved it so much that we were in there for over an hour and a half.  He was basically a fish.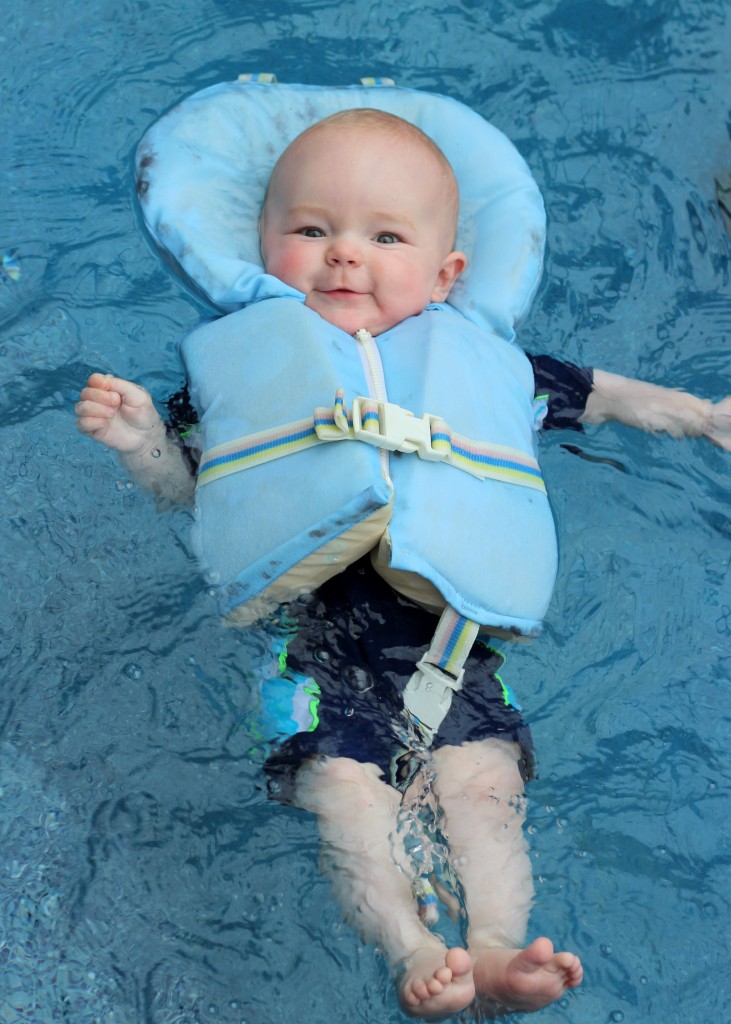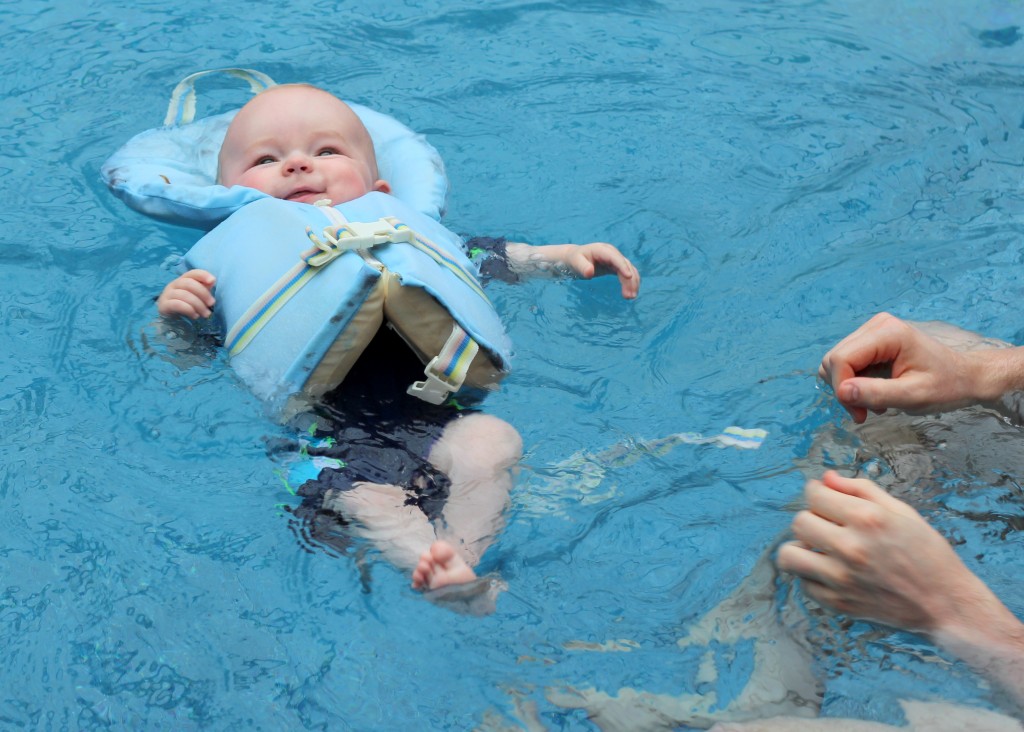 I've heard rumors about babies freaking out when they're in the water.
Not Joe.  He luxuriated in it, if such a thing were possible for a baby to do.
Lunch was crab cakes from Barbara Jean's.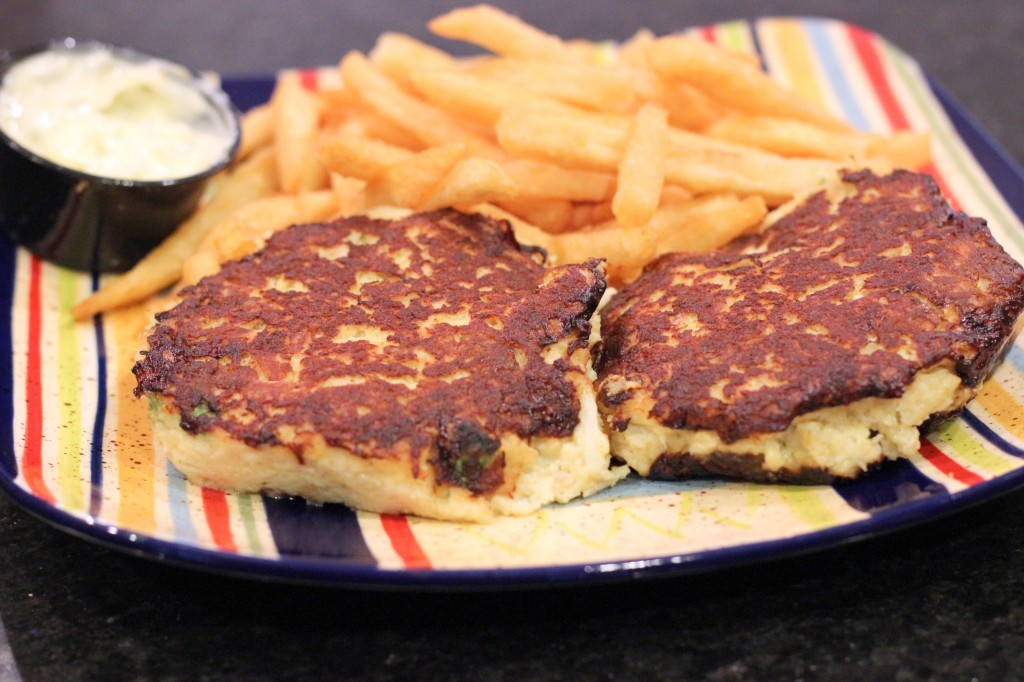 Chris got shrimp and grits, naturally, as well as some desserts "for me": chocolate stuff (that's actually what it's called – it's basically very under-baked chocolate batter served warm in a bowl) and apple fruit cobbler, along with pumpkin bread.  Other sides included ambrosia salad, veggies, and jalapeno cornbread.
It was delicious, as always!
The rest of the day was equally relaxed – more swimming, a nice walk with just me and Chris, and presents with cake (made by Mrs. Dart!) at the end of the day…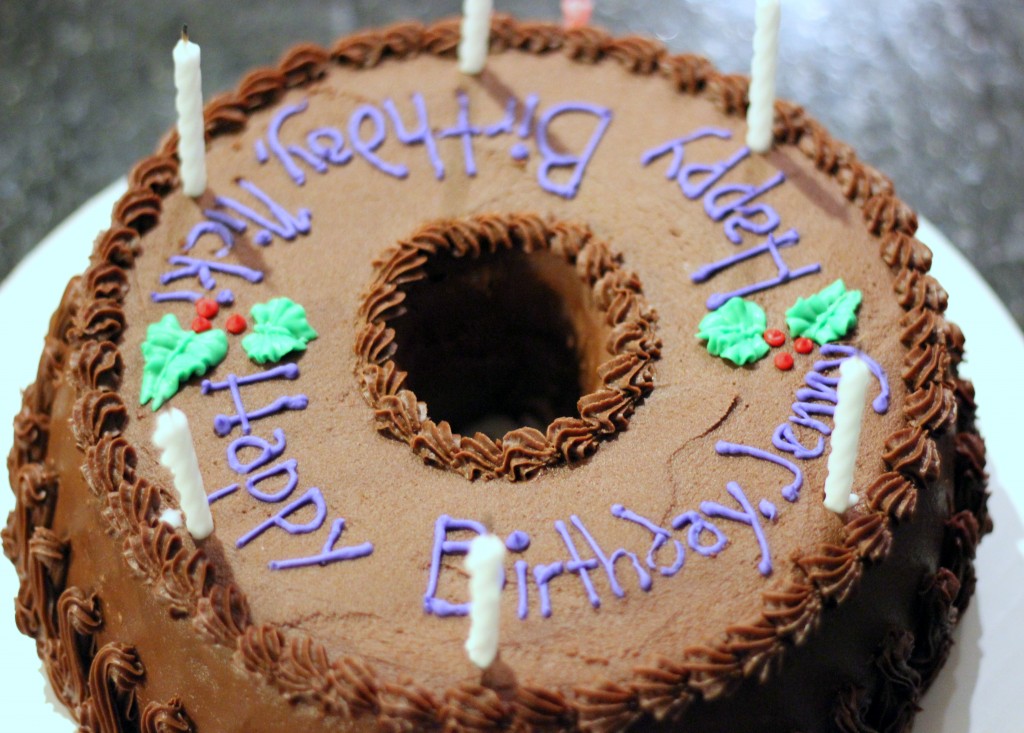 My sister-in-law, Nicki, has her birthday the day after Christmas so it was a joint celebration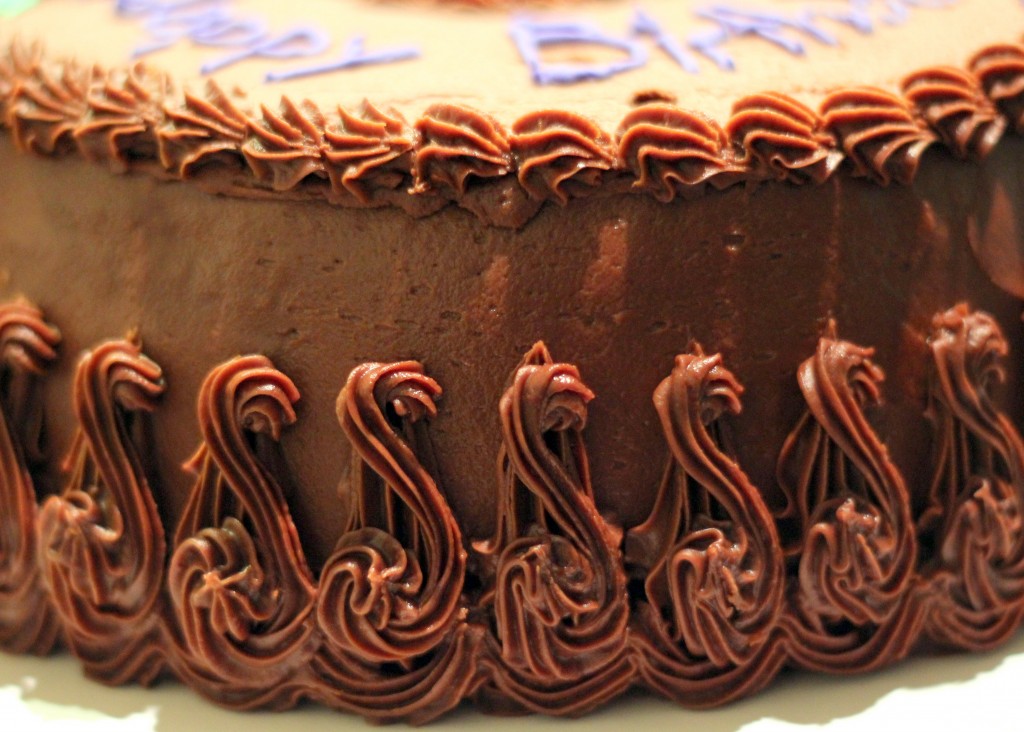 Mmmm… angel food cake and chocolate buttercream frosting.  A birthday tradition.
I also got a call from one of my sisters, Valerie, and from my Mom.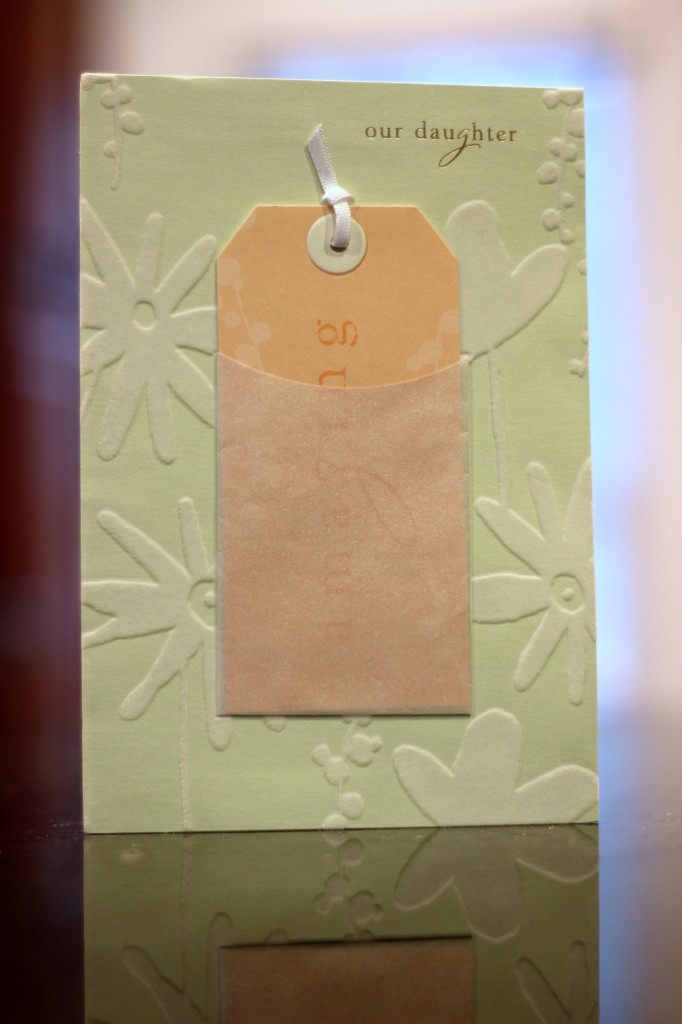 Birthday card from Mom + Dad

The gifts were thoughtful and sweet – a cookbook and DVDs from Chris, a scarf from Nicki + Preston, DVD of "The Closer" from Michael + Anna, and a scarf, shirt, and bracelet from Tom + Janice (my family did a joint birthday/Christmas before we came to SSI).
The day ended with another swim in the pool once Joe was in bed.  Chris and I floated in the dimly lit pool and were eventually joined by Nicki and Preston for a nighttime game of "Monkey in the Middle".  Since it was my birthday, Chris took the part of the monkey whenever one of my throws was intercepted.  Such a sweet guy!
I had a wonderful birthday, made even more so by being with family and hearing from loved ones.  Thank you, you guys!