I'm enjoying being back in a proper kitchen.  One with a decent amount of supplies, cooking utensils, a full-sized oven and stove, and a freezer that will fit more than an ice cube tray.  It's also nice to be back in New Zealand with familiar ingredients, familiar brands, and my usual recipes.  Yes, flour is flour and sugar is sugar and salt is salt, but for some reason, I felt like I couldn't make my standard stuff when we were in the UK.  Part of it was the constricted space and lack of pots, pans, and utensils.  I think another part was the change of season.  To go from Spring in NZ to Autumn/Winter in England made for some menu confusion, but I'm happily back on track and am getting ready for full-on summer in New Zealand.  In other words, making meals that involve as little oven or stove time as possible.
Here's some of what's been cooking in our kitchen this past week:
"The Burger", aka, "Sweet Tater Black Bean Burgers".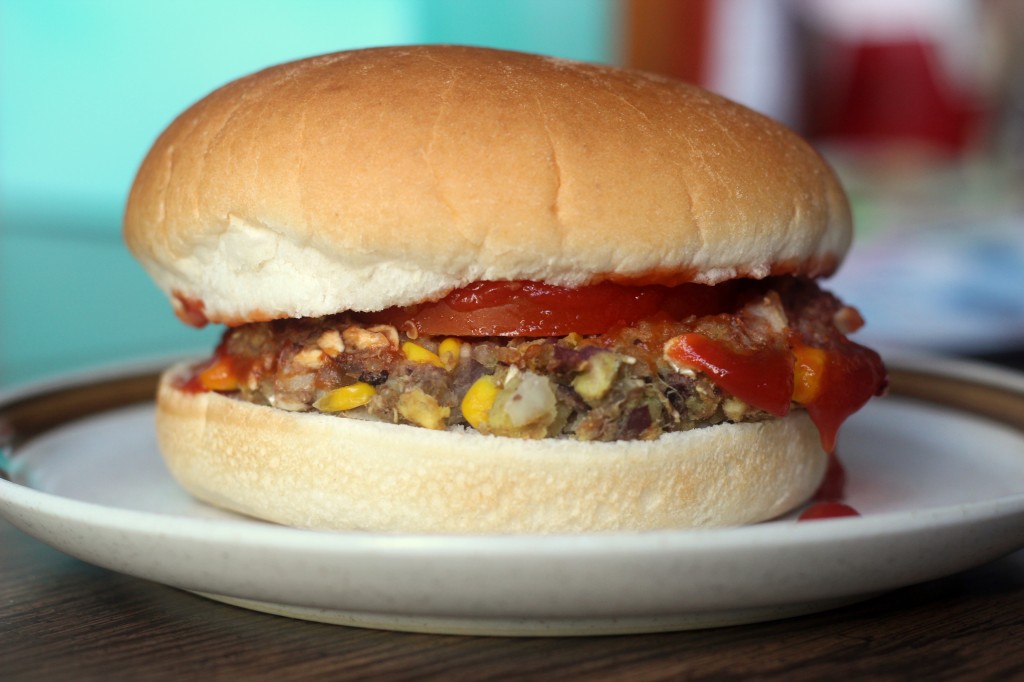 I make ours using kumara instead of sweet potato.  Gotta have a New Zealand twist, right?  These are our favorite veggie burgers and they're so easy to make, despite the recipe looking a bit intimidating.  They freeze well, too.  I've been known to make a double batch, prepare half for us and put the other half (uncooked) into the freezer for another night.  Delicious, and they taste good as leftovers.
"Avocado & White Bean Wrap" – another vegetarian, no-cook dinner.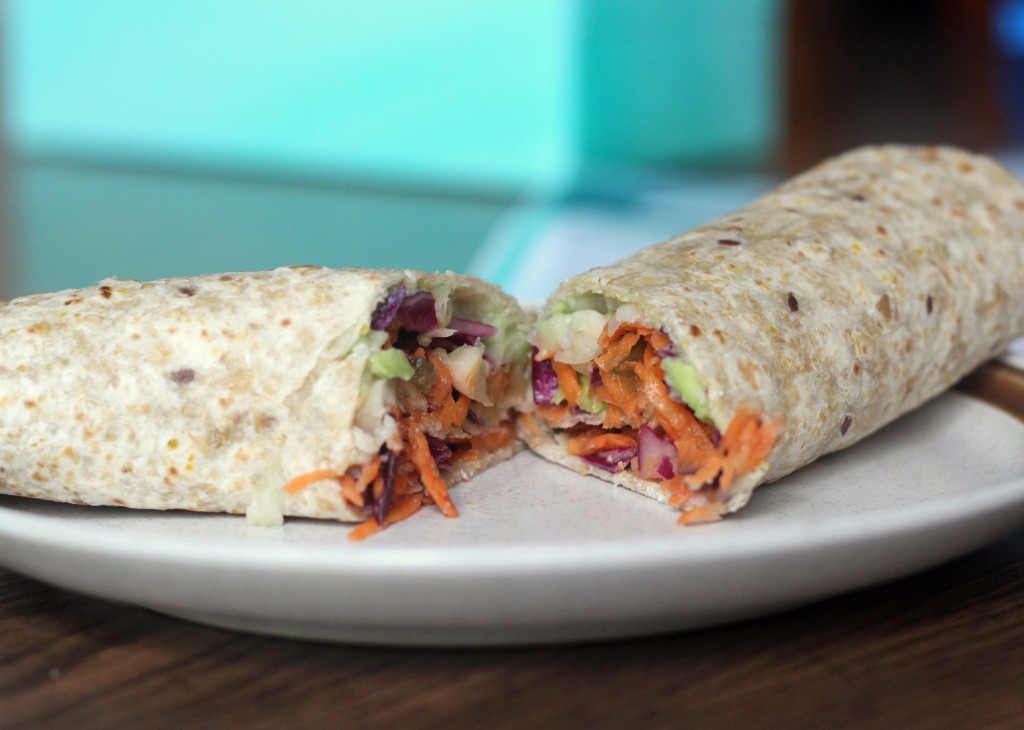 I use cannellini beans and sub adobo chiles (I haven't been able to find them in NZ) for a slightly smaller amount of diced jalapeno rings.  I also leave out the cheese.  These wraps have so much flavor that they don't need any.
Homemade Granola Bars (no refined sugars)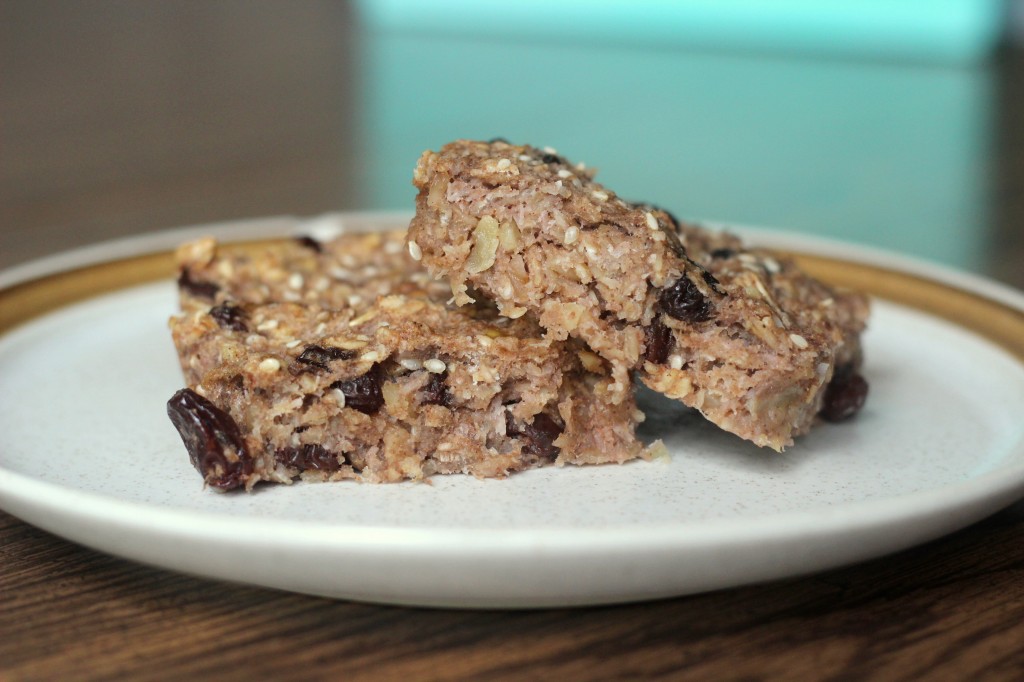 This is one of my own recipes and is based on a few different ones that I pulled together.  I decided to be really ambitious and double the original recipe.  The original recipes makes between 24 – 32 bars, depending on how you cut them.  So, yeah, we have a lot of granola bars in the house these days.  That's fine, though – I put the majority in the freezer and keep them on hand for snacks for Joe.  My advice – if you make these, use a food processor to chop the nuts and to smash the bananas.  You can still make it without one, but it takes a bit longer.
Homemade sandwich bread.  We're house-sitting for friends right now, and the house comes with a bread machine.  Delicious, but dangerous to my waistline.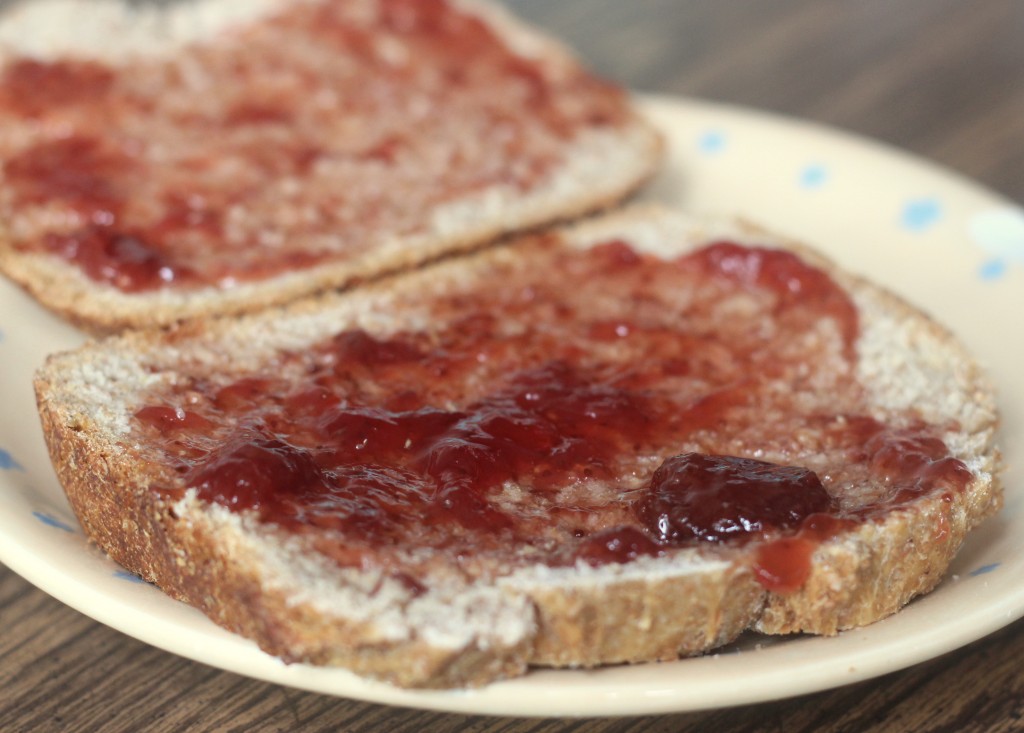 I don't have any linked recipe for this (I used the one for whole wheat that was supplied in the bread machine manual).  I'm so used to making bread the old-fashioned way.  It's incredibly easy to put all of the ingredients in the pan and then walk away.
"Grilled Chicken and Veggie Skewers"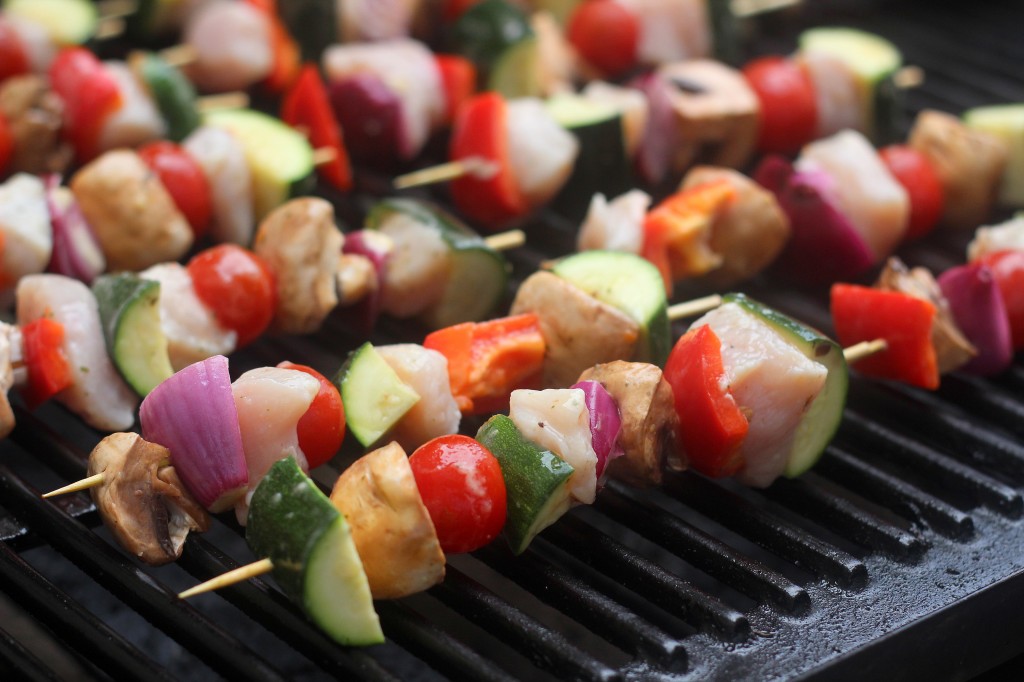 Also made with a few modifications – no yellow squash (again, I can't seem to find it here) so I doubled the zucchini, and I made a few changes to the dressing to our taste preferences (two words – hot sauce!).  These were so easy to put together and great for making ahead of time – cut everything up, marinate it, and then assemble the skewers just before grilling.  I made most of them with chicken and veggies, but also did a few with just veggies.
It helps that I have my very own grill master in residence:
Can't you tell how thrilled he is at being photographed whilst grilling?
We also have a wannabe grill master: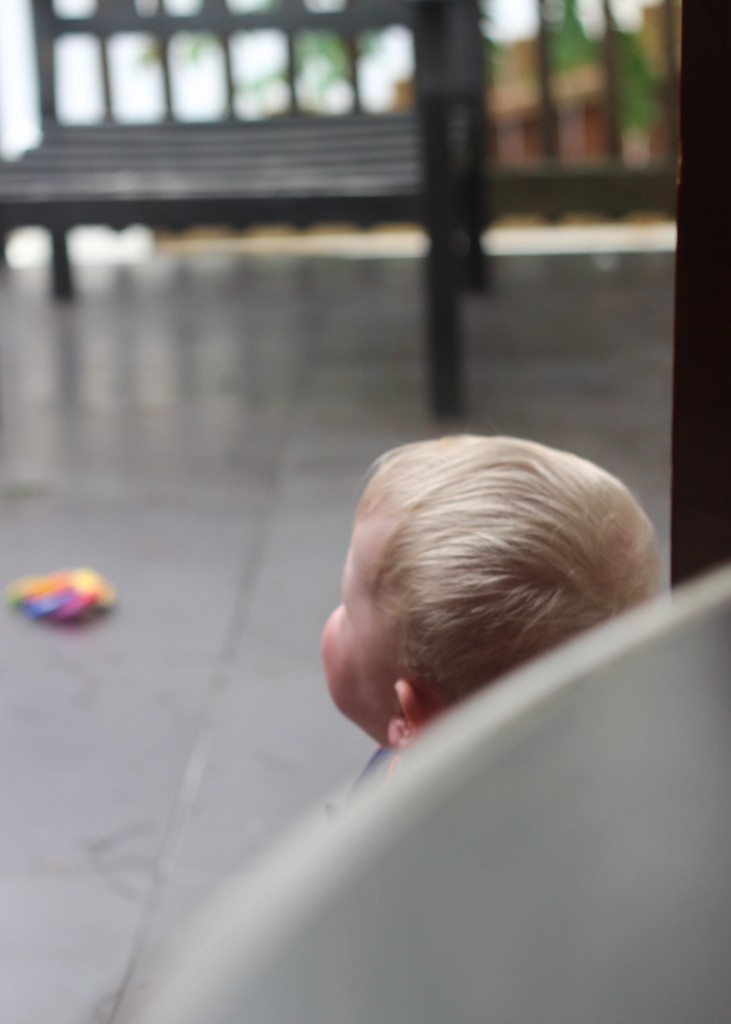 Watching Daddy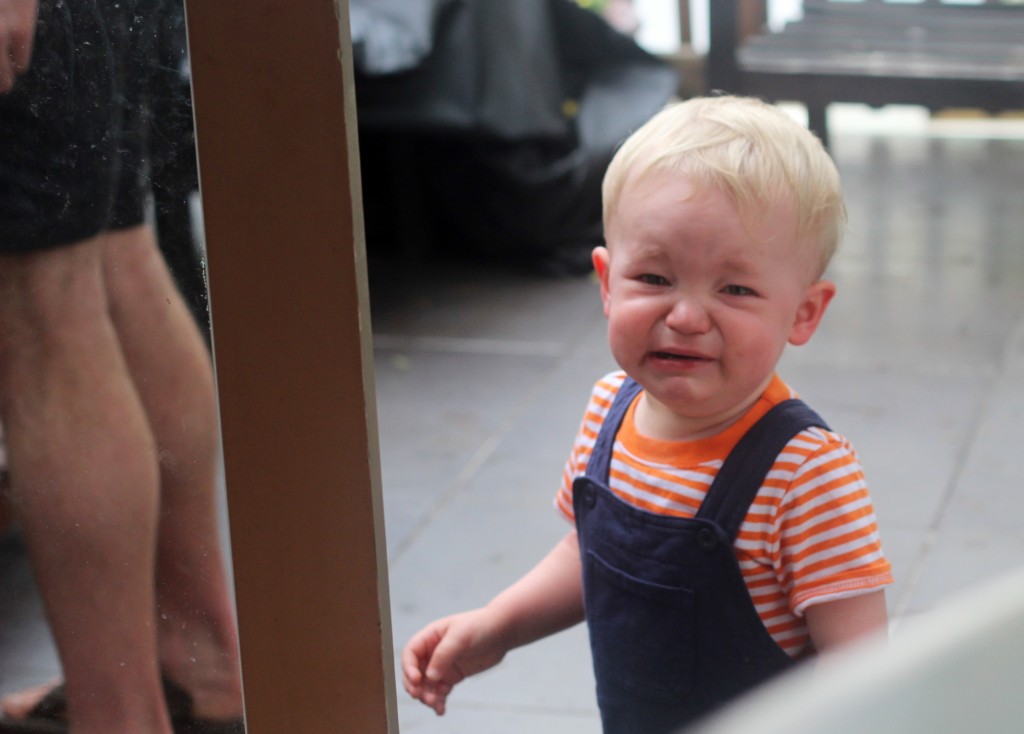 Sad, because Daddy won't let him push the starter button on the gas grill.  What a face!
Joe wasn't sad for long.  He's been a pretty happy eater.  I think that he's glad to be back in New Zealand, too 🙂