Joe is so curious and playful these days.  I read about 3 – 4 books to him everyday and we're making frequent trips to the library.  I'm running out of stuff to do with him, though.  I keep thinking that I should get him a walker, but I hate to add yet another thing to our apartment, especially when we'll be away for 6+ weeks visiting family.  By the time we get back, Joe may no longer need a walker!
I decided to try him out in the Jolly Jumper today: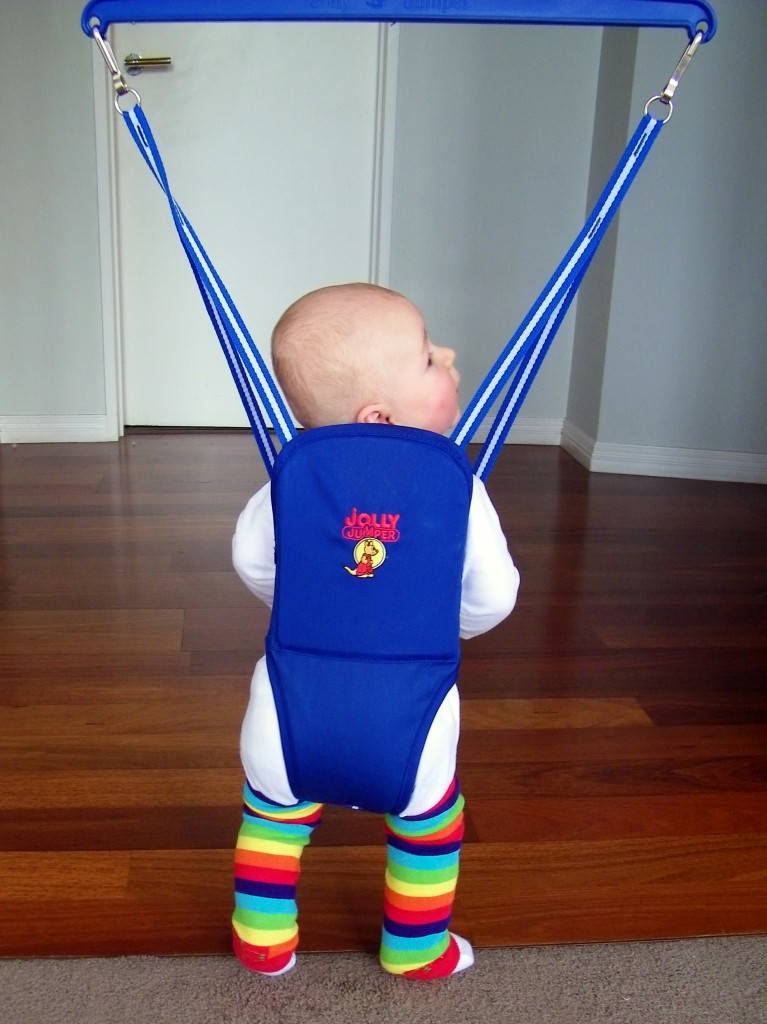 He wasn't quite sure what to make of it.  He kept turning around in circles and spit up about 5 times.  We need to get a drop-cloth for this boy!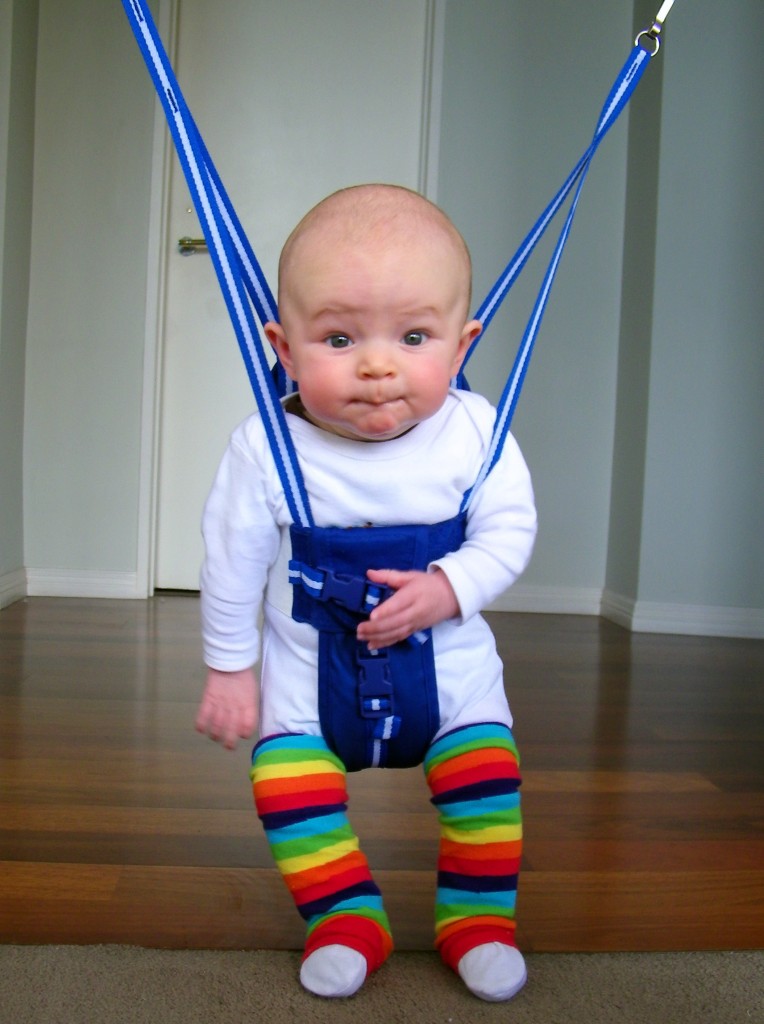 He is such a goofy kid!  He makes the weirdest facial expressions, and sometimes I just look at him and laugh 🙂
Joe isn't quite as content in his bouncy chair as he used to be.  He'll still sit in it, but he often strains and grunts and tries with all of his might to sit up in it.  Then, he'll look at me as if to say, "Get me outta this thing!".  I have a feeling we aren't going to be able to contain him much longer!