A few days ago I was digging through the pantry and came across a forgotten bag of kumara.  I looked at it for a minute, realized that it was getting awfully close to spoiling, and decided to turn it into rolls.
Because, of course, the first thing one thinks when looking at kumara is, "Hey… that could be bread!"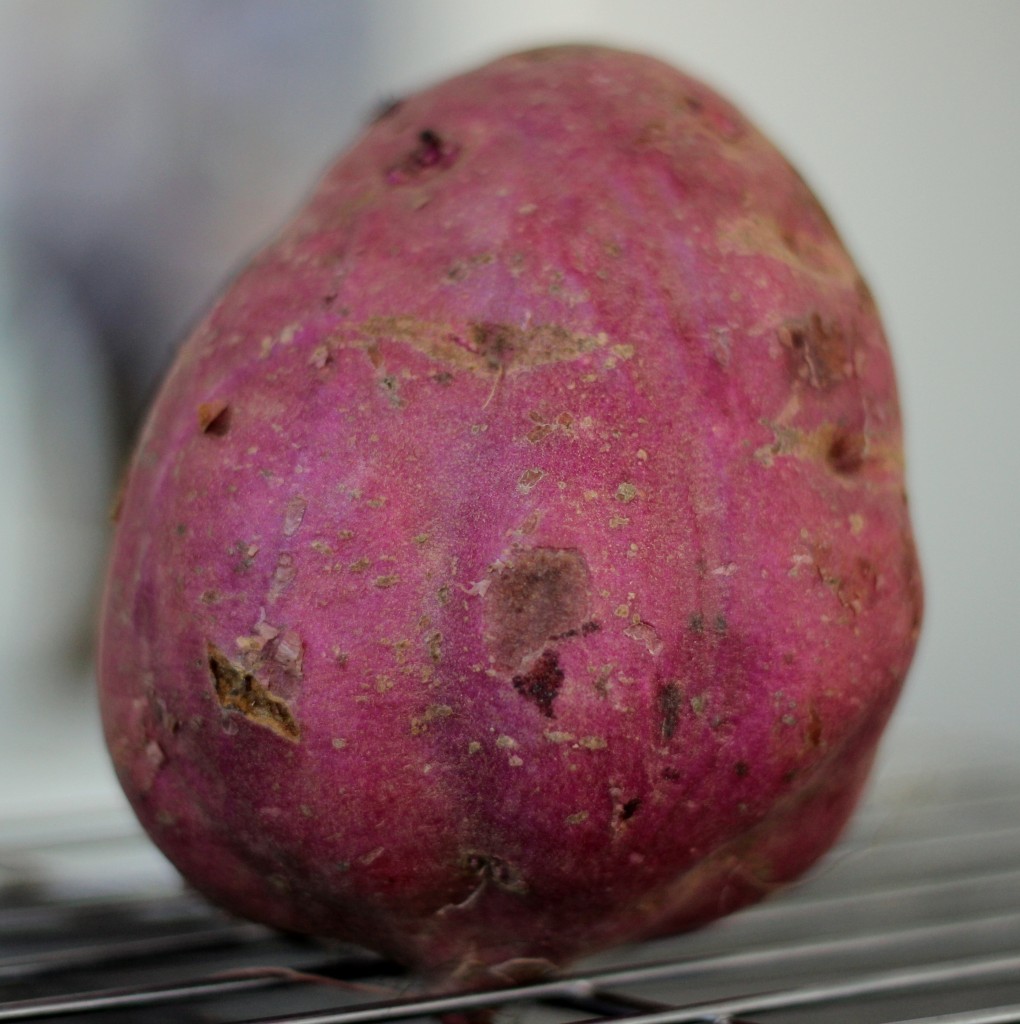 Yeah, okay – maybe it's not the first thing that someone thinks.  Or even the second or third thing, but it's what popped into my brain and so I ran with it.
I researched a few recipes for potato rolls (kumara… similar to potatoes… potato rolls… see, there was an actual train of thought there!) and combined a few that looked promising.  I'm happy with the results.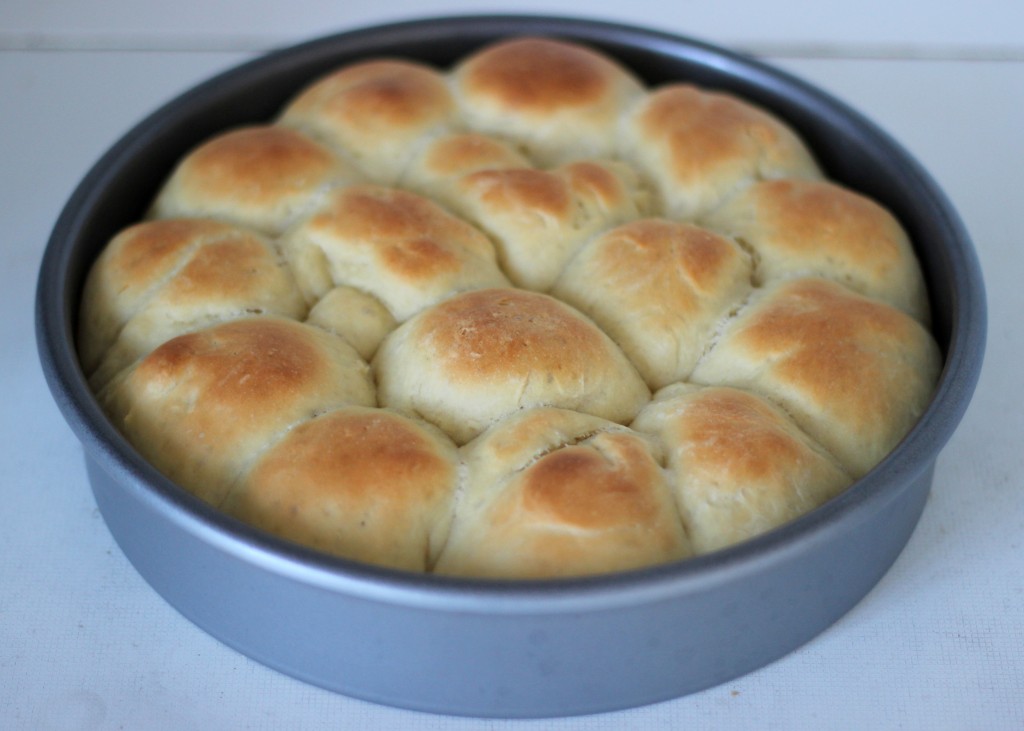 The only thing that I'm not happy with is the amount of white flour.  I'd like to finagle this recipe just a bit more and substitute with wholemeal flour, but I'd already made 4 changes and wholemeal flour can be tricky.  Next time around I think that I'll sub 2 C of plain flour for 2 C of wholemeal, and go from there.  But for now, this is the recipe that I'm using.
Kumara Rolls
5 tsps active dried yeast (2 packages – 1/4 ounce each)
1 1/3 C warm water, divided (43 – 46C or 110 – 115F)… if you don't have a thermometer, then just run the tap till the water's hot enough to be uncomfortable without scalding… be careful!
2 T liquid honey
2/3 C olive oil spread (original recipe called for shortening in same amount)
1 egg
2 egg whites
1 large red kumara (enough to make 1 C kumara puree)
6 1/2 C plain flour
Pinch of salt
Peel kumara and boil till soft.  I used a hand blender to then turn this into a puree, but you can use a regular blender, food processor, or even a fork if you're very industrious.  Just make sure that there are no lumps.
While kumara is boiling, dissolve yeast in 2/3 cup of hot water.  Mix with fork till fully incorporated, then let sit for 5 minutes.
While yeast is dissolving, cream olive oil spread and honey in a large bowl, mixing till light and fluffy.  Add egg, egg whites, kumara puree, yeast mixture, remaining water, salt, and 2 C flour.  Mix together using hand mixer at first, beating till smooth.  Continue to add flour, switching to a wooden spoon after adding another cup or two (you don't want to get dough inside the mixer).  If you need to, use your hands to make sure that the ingredients are fully incorporated, but don't knead the dough.
When dough has formed a soft, stretchy ball, pick it up and grease the inside of the bowl.  Put dough back in the bowl and grease the top of the dough (using spray, olive oil, or whatever you prefer).  Cover with a damp towel and put in a warm spot.  Allow to rise for 1 hour or till dough has doubled.
Punch down dough and pull it into thirds.  Separate each third into 15 sections and roll into balls, placing them in greased, round baking tins.  Cover and allow to rise for another 30 minutes, or till doubled (dough balls should eventually be touching sides).
Baked at 375F/190C for 20 – 25 minutes, or till tops are golden brown.  I placed 1 pan on the upper shelf and 2 pans on the lower shelf.  The top pan was finished at 25 minutes, but the bottom 2 pans went for a bit longer.
Remove from pans and allow to cool on a wire rack.  These are great for the freezer.  If freezing, wrap with several layers of plastic wrap, then wrap in foil or place in large Ziploc bag.
Yield: 45 rolls