No "Living in NZ" post this Monday.  I'm catching up and relaxing after a busy 5 weeks and, in typical fashion, have started to get sick the moment that the stress in my life eases off.  Or maybe I'm sick because everyone around me is sick, I've been pulling a few extra hours in the ER, and it's winter, which means that it's cold, wet, and rainy.
Nah, that couldn't be the reason!
Whatever the cause, I'm definitely on the precipice of a full-blown cold.  I've also managed to pull a muscle in my neck over the weekend and am now walking around as though I'm wearing a c-spine collar – no looking down, difficult to look side-to-side… you get the picture.
But in other news, this little guy is walking!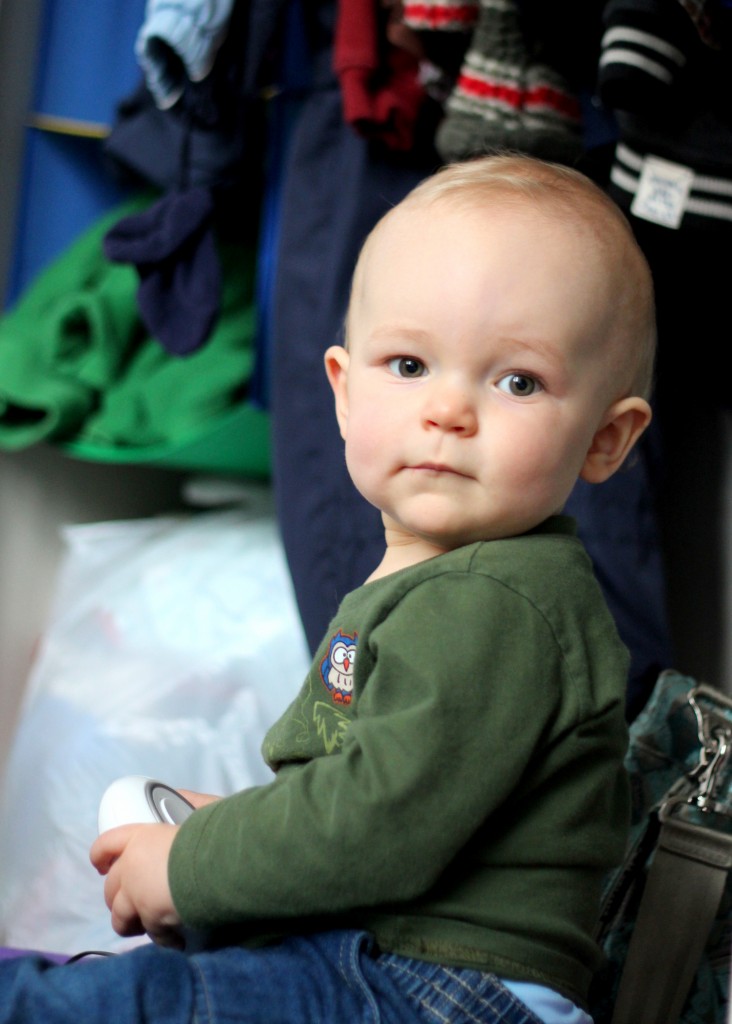 I think we can call it walking, can't we?  He can take more than 10 steps without falling and he'll start off on his own (read: no parent at the other end with arms outstretched, smiling and saying, "You can do it!  You can do it!").
Of course, this also means that he's into everything.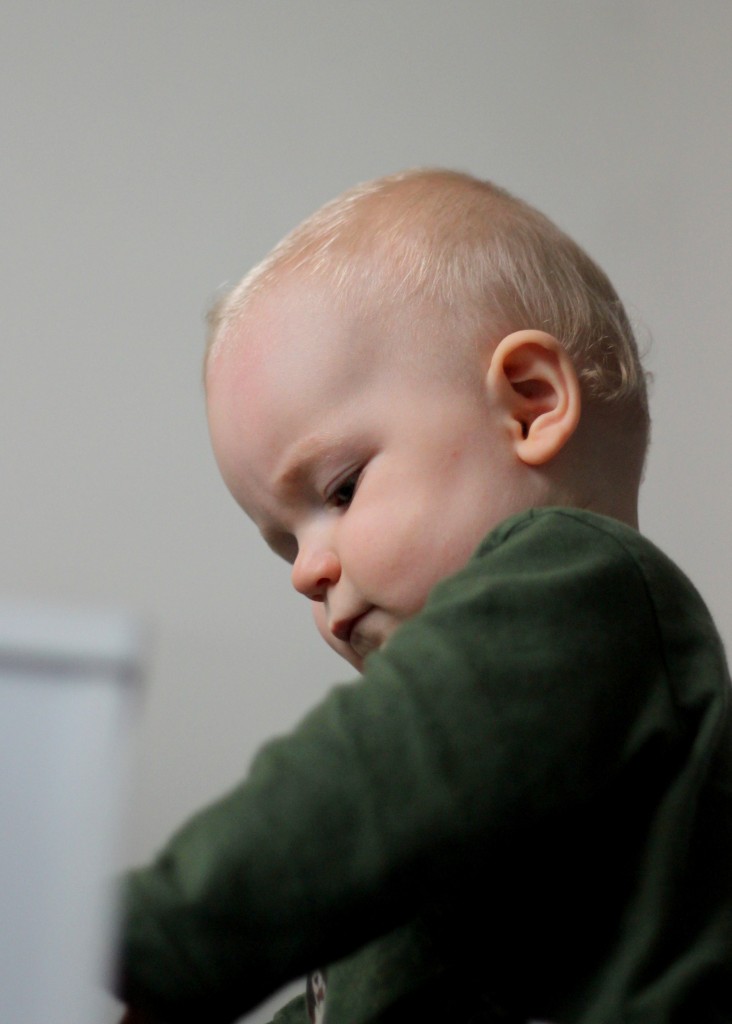 Here's praying that this cold goes away and that the sore neck heals quickly!