According to my "Frommer's: New Zealand" guide, no part of this country is more than 79 miles (128kms) from the coast.
Safe to say that, over here, being in the water is an expected part of life.  We've got the Tasman Sea to the west and the Pacific Ocean to the east.  The point where these 2 bodies of water meet, up at Cape Reinga, can get pretty wild and woolly…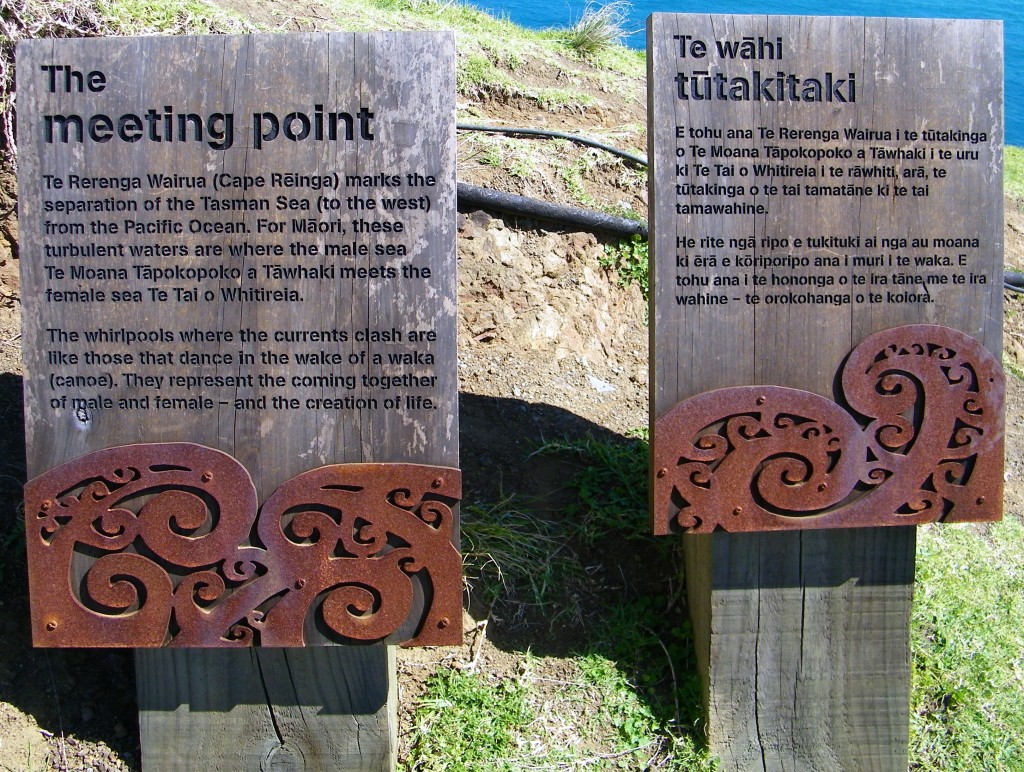 Being as I'm from the great land-locked state of Indiana, I was a bit impressed, and then alarmed, by how many ocean activities there are here in NZ.  I was amazed at how many people I knew – ordinary, regular, not particularly athletic-looking people – would go out and swim far, far into the ocean.  They even do it competitively or for charity.  Or just for fun!  And not just adults – kids, too.  My idea of "swimming" in the ocean is not going beyond a point where my feet can touch the sand, thanks.  But here?  They just dive right in.
The water has its dangers just like anywhere else.  Last year (2011) there were 123 drowning deaths in NZ, an eight year high and the #3 cause of accidental death.  To be honest, I'm surprised that it's not higher given how much water access there is here, the number of tourists, and the number of people who make their living doing something in the oceans or rivers.  In terms of percentages, it's much lower than in the US (that's based on my rough calculations, which I won't go into here).
Ever since Joe was small – about 6 months old – I've been taking him to the pool to get familiar with the water.  Almost every week, I see a line of school kids coming during their school day for their regular swim lesson.  Not every school in NZ does this, but many of them do, and I believe that the schools in South Auckland (we live in Central Auckland) have now started offering free lessons.
If you're in New Zealand and are going to spend any amount of time in the water, then you need to know how to swim.  So, for those of you who live outside of NZ and are thinking of moving here, make sure to add this to your "to do" list if you want to enjoy all of the water-based activities that NZ has to offer 🙂