I wasn't sure if I'd be doing MMM this week.  Then I caught a look at myself in the mirror this evening and thought, "Yeah – definitely posting this on Messy Mom Monday!"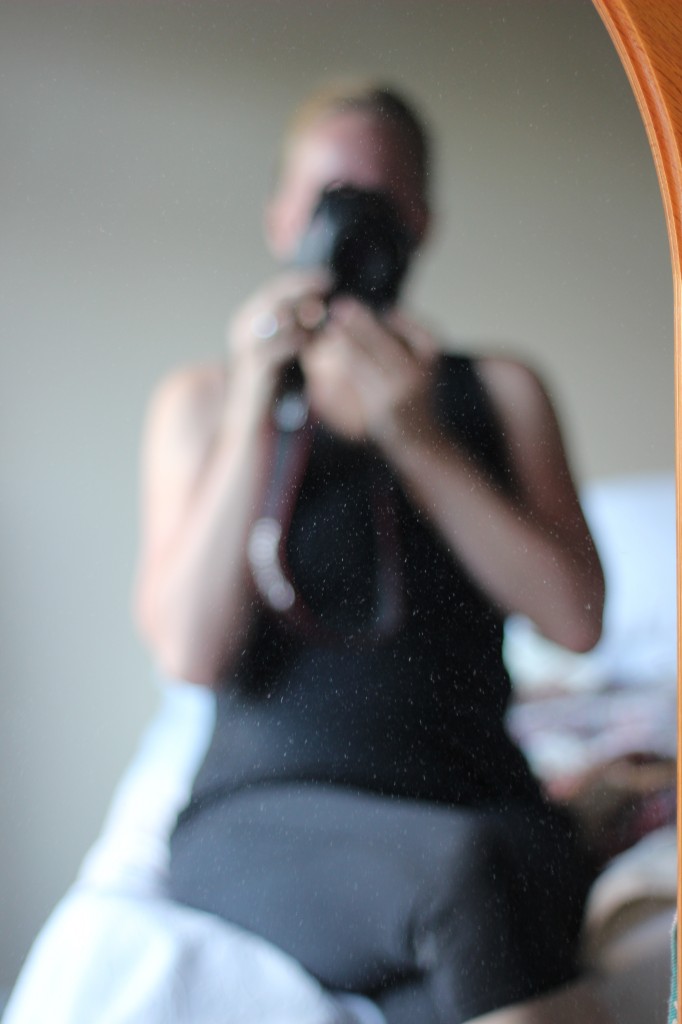 Yes, I realize that it's a blurry image of me.  That's because the lens focused on the dust particles on my mirror.  Sigh.  Let's try this again, shall we?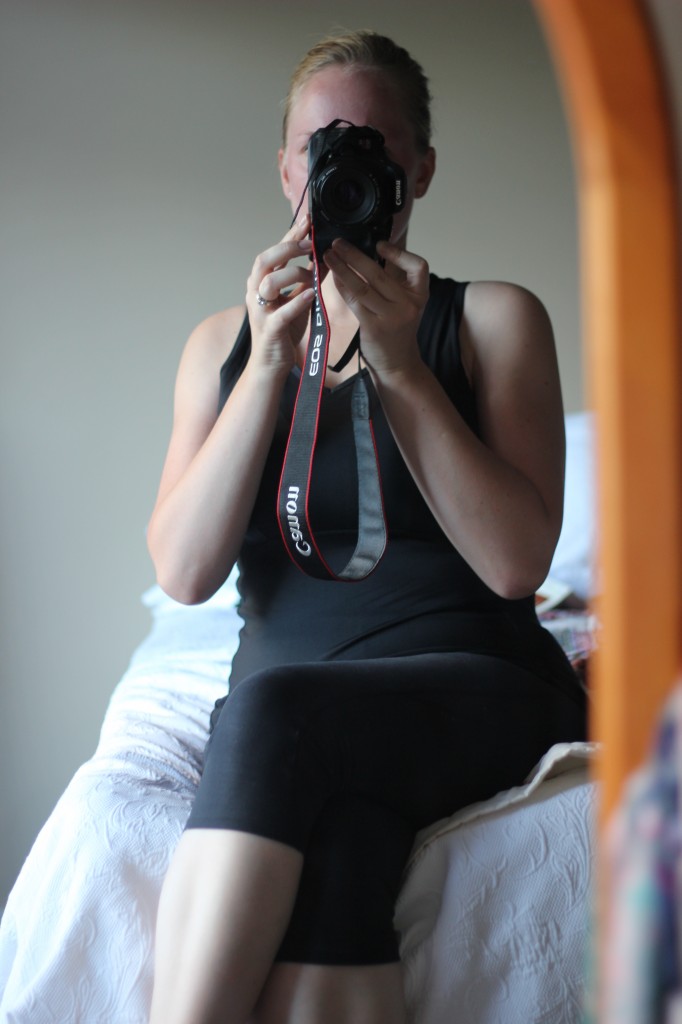 Yes, I'm hiding my face behind the camera.  Whenever I exercise, my face turns beet red.  Doesn't matter if it's hot weather, freezing cold, if I'm huffing and puffing like a bellows or barely breaking a sweat.  All part of that fair-haired, fair-skinned Dutch background, right?  It's haunted me since grade school.
I had just gotten back from running around Auckland Domain with my friend, D.  And it had been raining.  And we did some hills after that.  My running this past week has been pretty pathetic.  I needed to step it up a notch, and having someone to run with once a week definitely keeps me accountable.  I've also been doing baby boot-camp, but I'll write about that some other time.
Here's a photo of Chris, aka, my own personal superhero: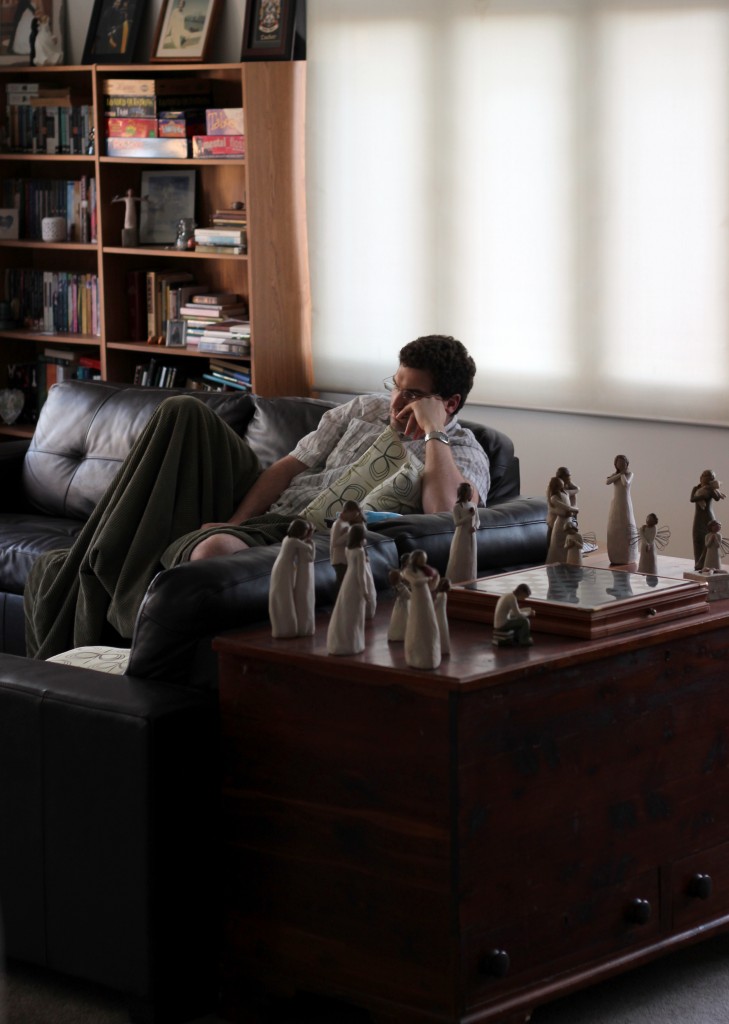 He's not wearing his superhero costume in the above photo, but trust me when I say that he's a wonderful husband 🙂  He's happy to watch Joe while I go running and even start the cloth nappies in the wash.
Well, technically I put the nappies in the machine, added the detergent, the whitening powder, picked the settings, and then set the timer so that all Chris had to do was add the last nappy of the evening and close the lid.  But still, he started the hot wash all on his own once the first, cold wash was over 🙂
Here's Joe, sound asleep: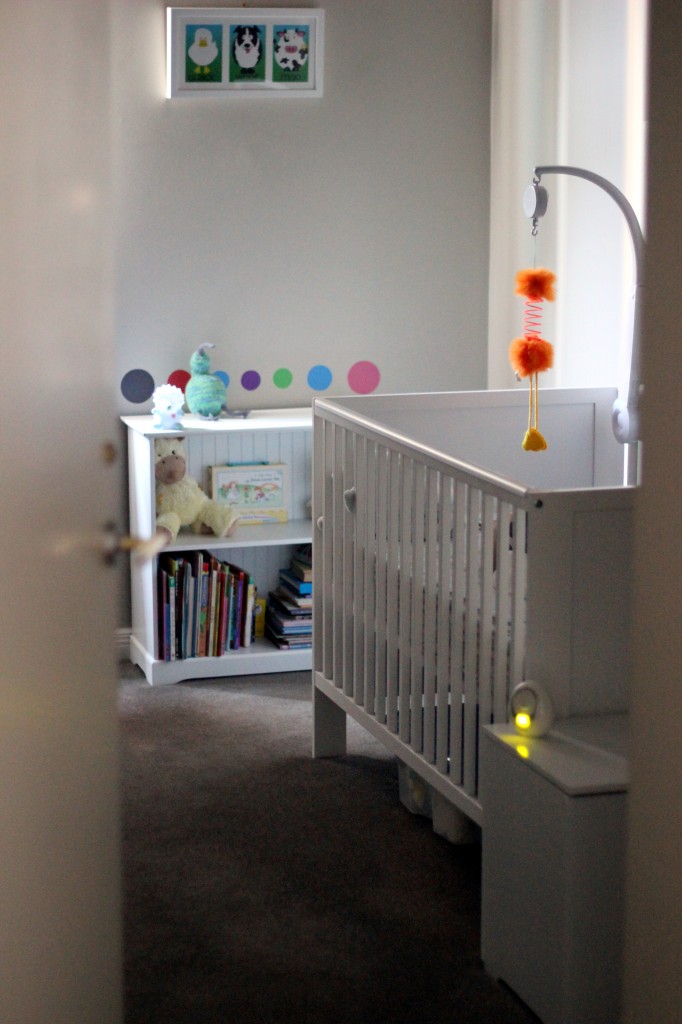 It was after 7:30pm in this shot.  Sure stays light around here till late, doesn't it?  The door was open because Joe's room had gotten quite warm during the day, despite keeping it nice and breezy with the windows open.  I crept in and turned on a fan, then captured the above photo on my way out.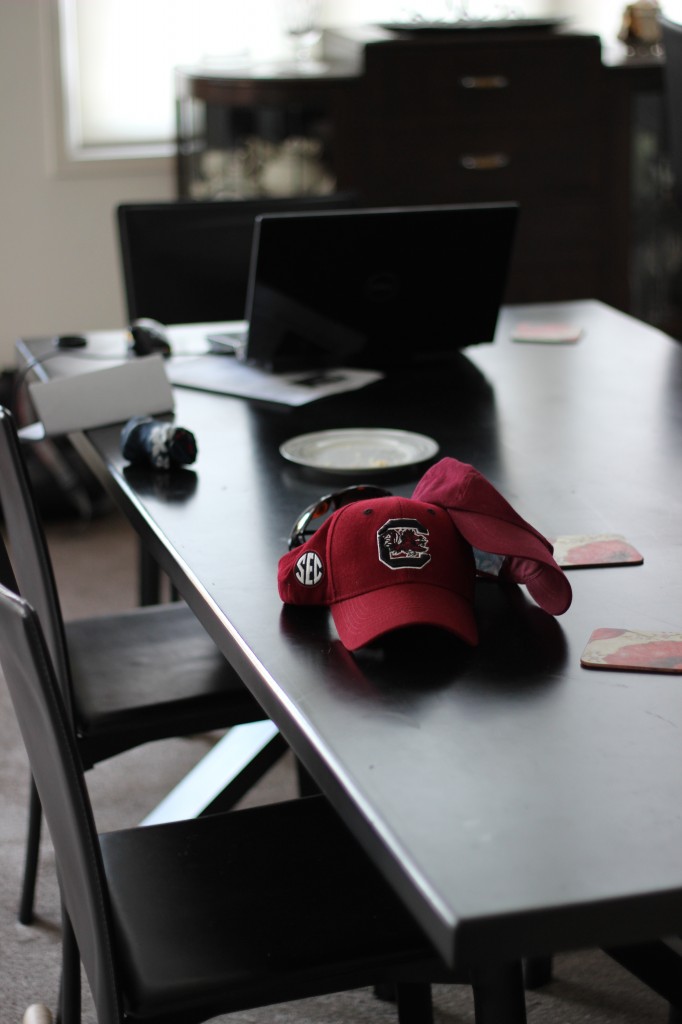 Our messy kitchen table.  This table tends to be the "catch all" area, along with Chris' computer station.  The man has a huge office at the university, but still needs a little corner of work space here at home.  Guess I can't begrudge a guy who's willing to wash dirty nappies, can I?
Thanks for stopping by MMM, and be sure to visit Brittney's main MMM page to link up and share your Messy Mom moments 🙂