In case Joe ever follows in his daddy's footsteps, here's a photo of him, his dad, and another top guy in the field.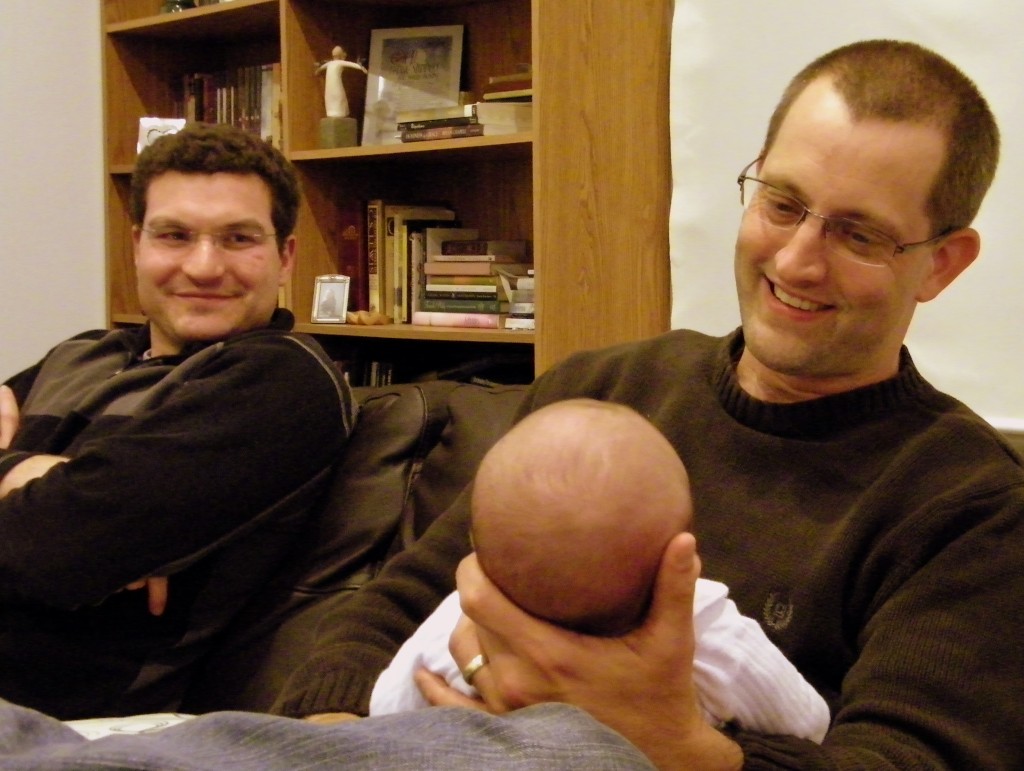 Chris, Mark, and Joe
We had Mark over for dinner this past week.  He's here from the States, attending the conference that Chris is running at the university.  Mark is a father of five and pretty knowledgeable when it comes to entertaining babies!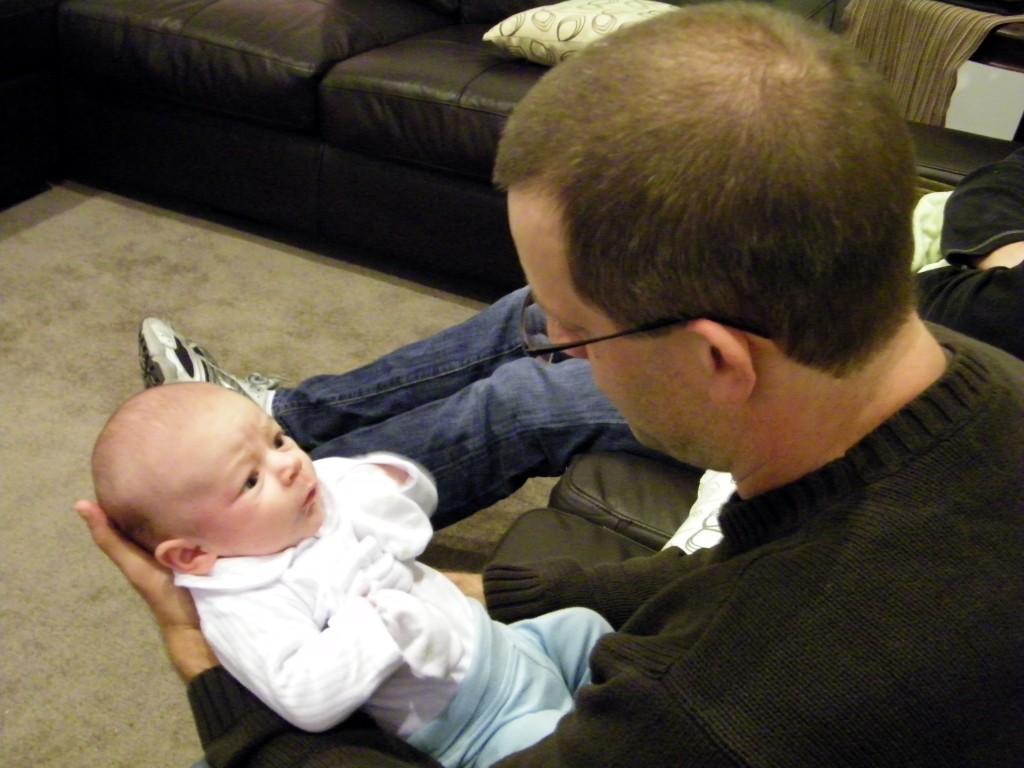 Entranced…
It's always nice when your guests enjoy your baby as much as you do 🙂