I think that a person's shoes can tell you a lot about them.  I hope that no one else thinks that, because if they do and they look at my feet, they'll think that I'm ugly, run down, and falling a-p-a-r-t!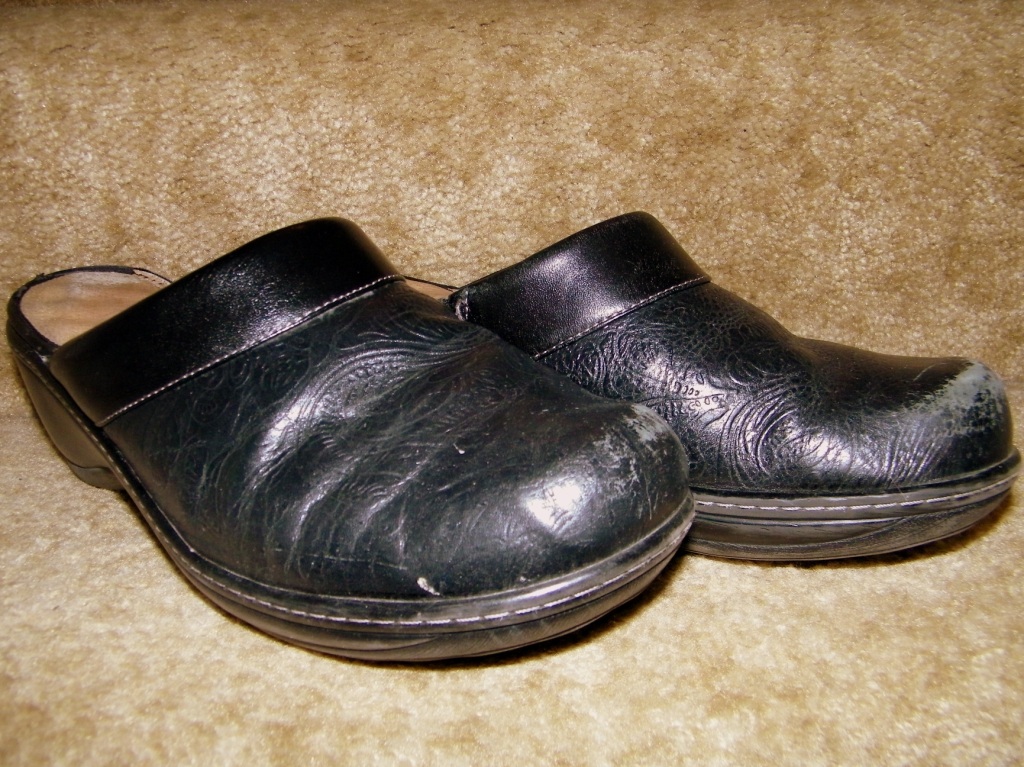 These are my work shoes.  I've worn them every single day at work for over a year.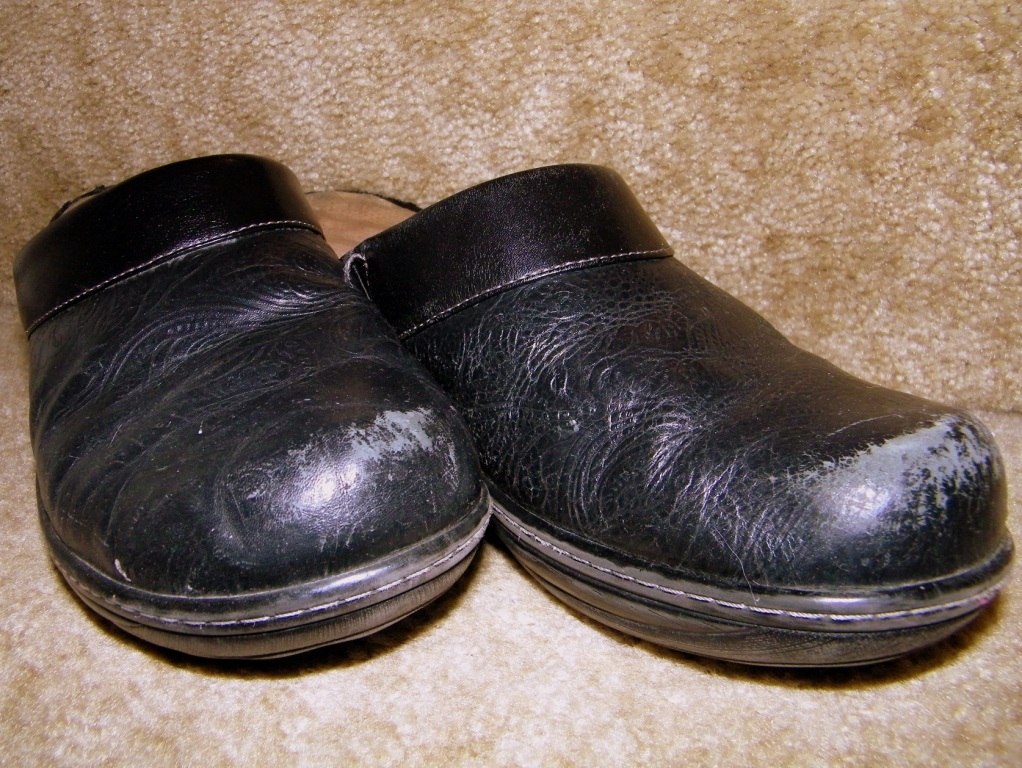 I'm not going to tell you some of the things that they've walked through.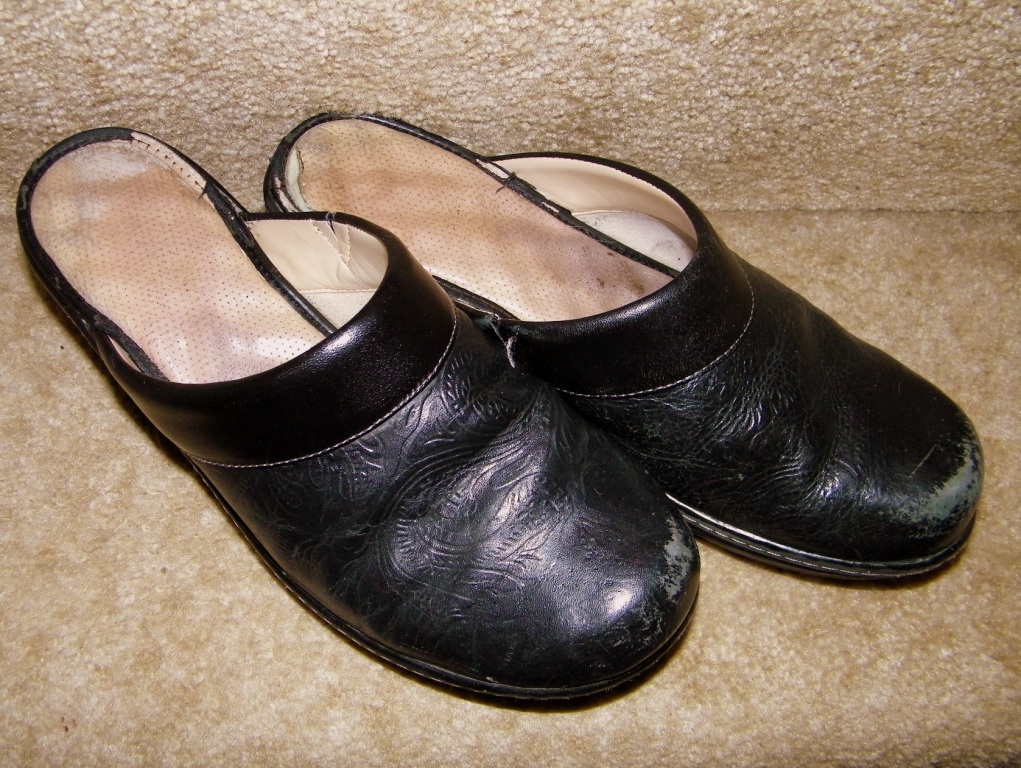 Did you know that on average, a nurse working on a Med-Surg floor walks 3 miles per 12 hour shift?  And did you know that nurses in the ER tend to walk more than nurses on many other units?  And did you know that night shift is the busiest shift in the ER?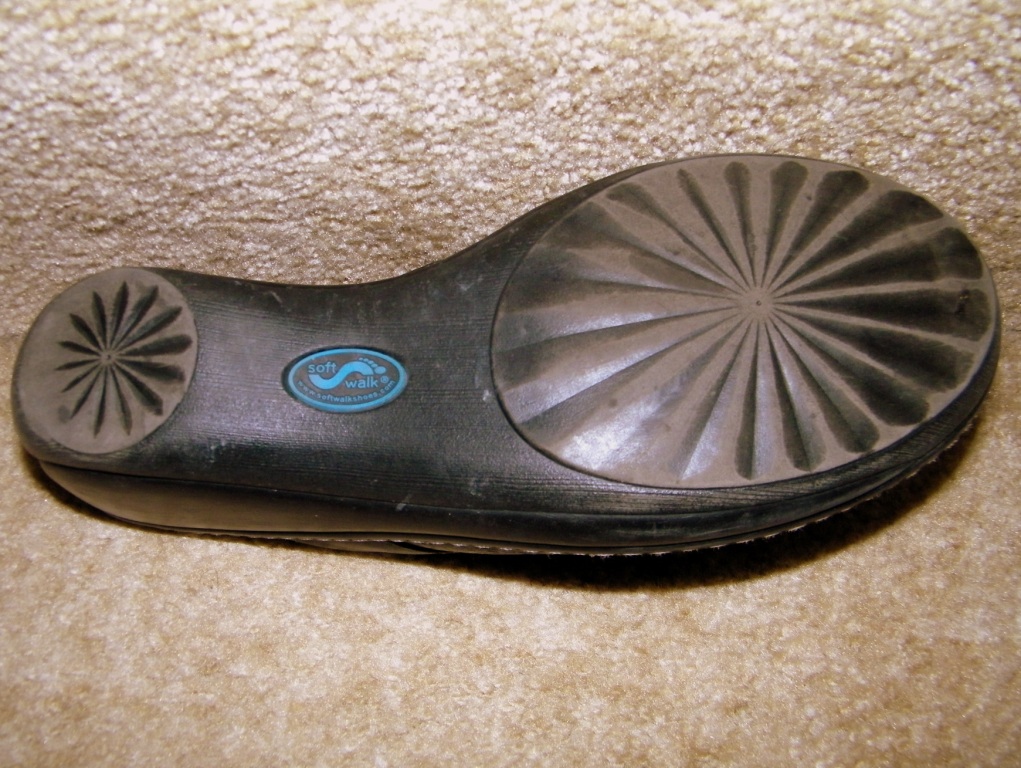 That's a lot of walking.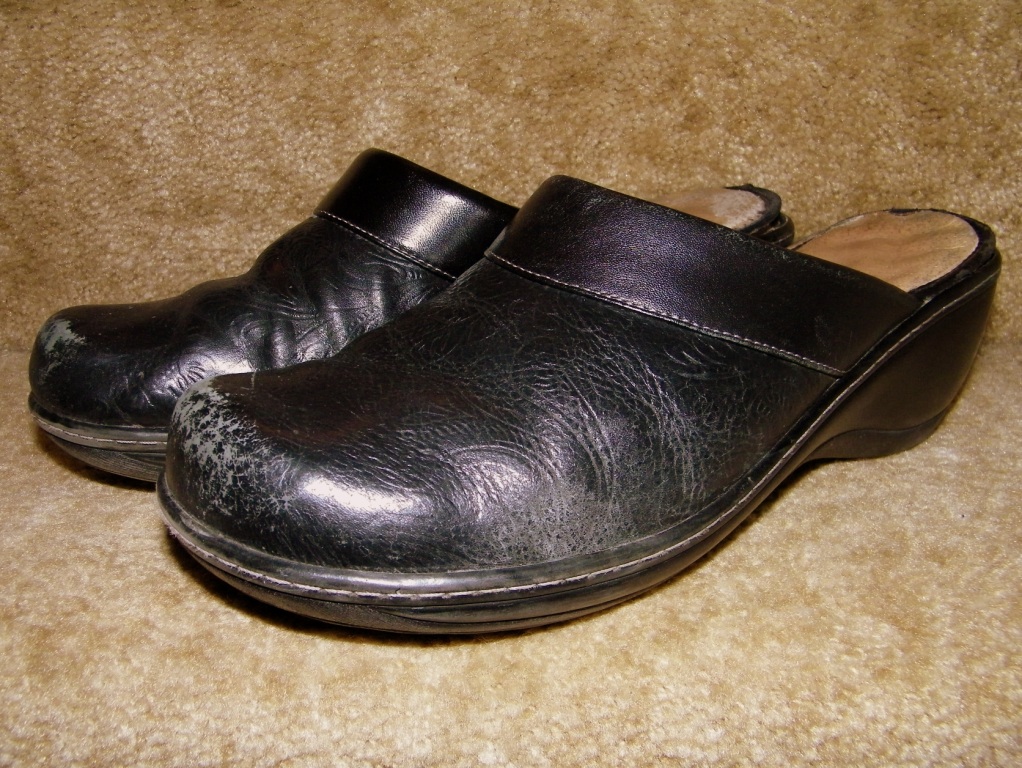 That's a lot of trips – trips to answer a call light, go to a patient's room, to the doctors' area, to triage, to the accudose, to the supply room, to the lab, pushing a patient cart to their room on the 11th floor…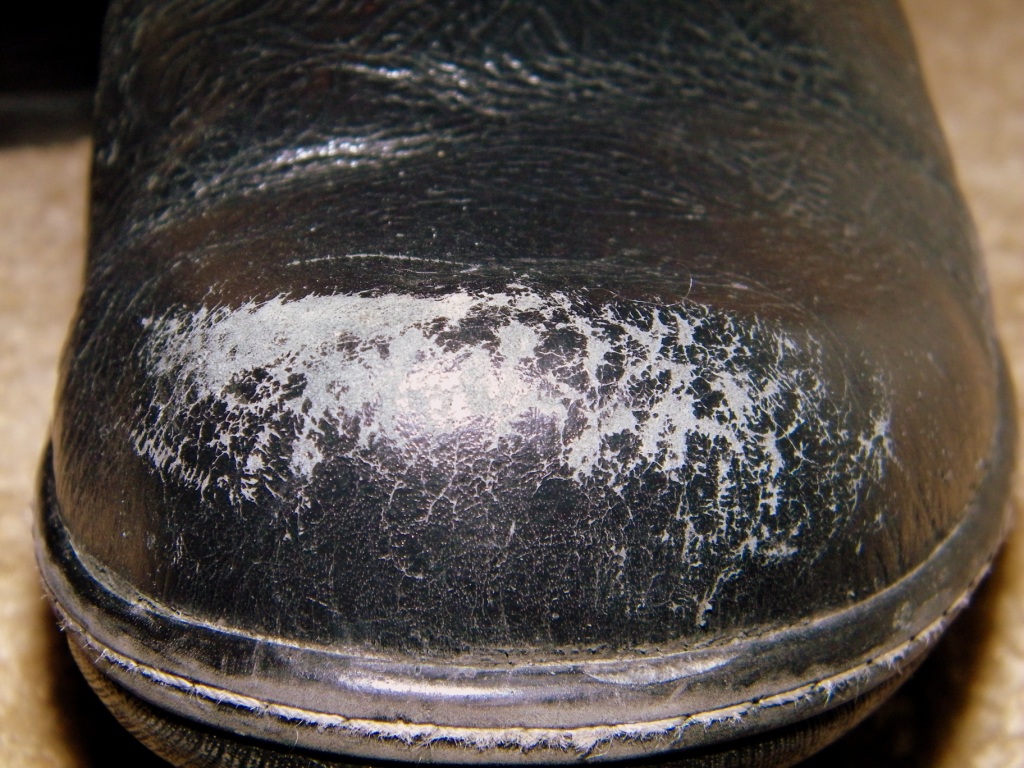 …and more than just a few stubbed toes.  Didn't I tell you they were ugly?  But they were great shoes.  They're still great shoes, and I plan on keeping them for late-night dog walks or quick trips to bring out the garbage.  But from here on out, I'll be wearing some new ones to work.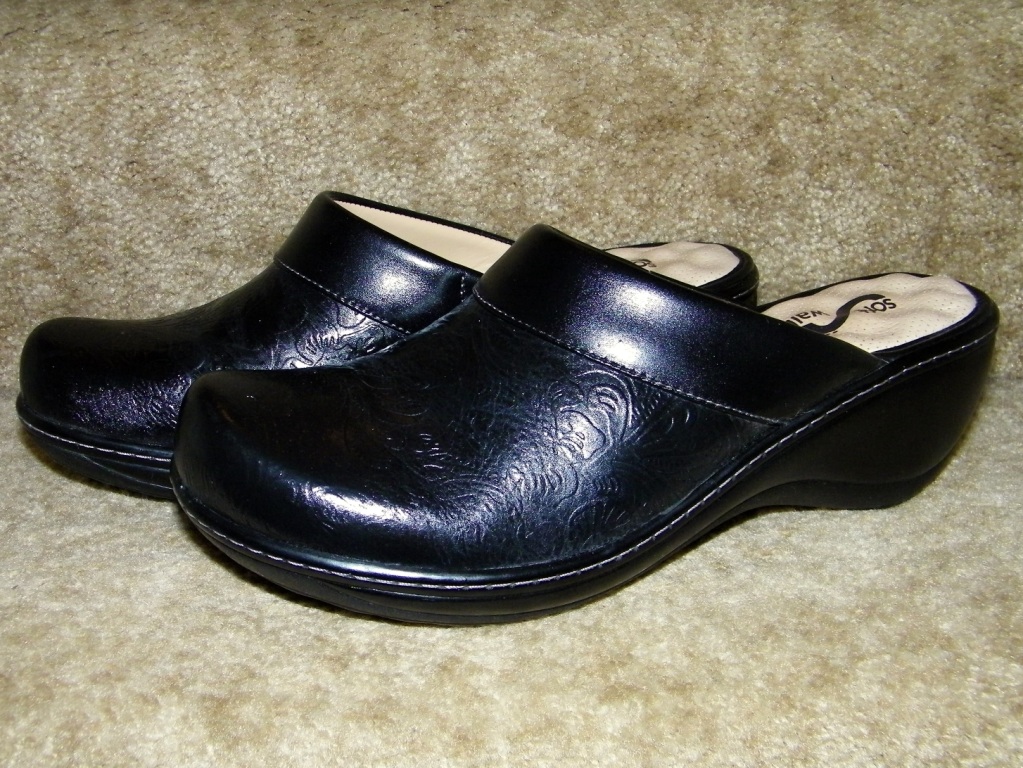 Look familiar?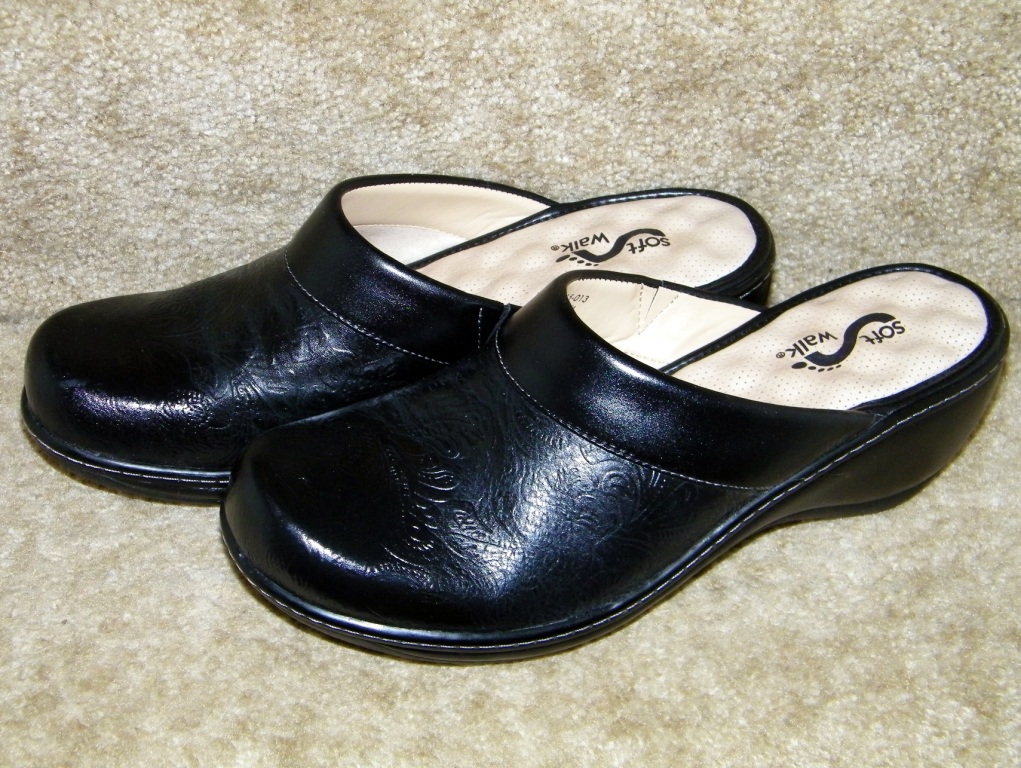 If you find a good thing, you hold on to it, right 😉