I love brownies.  So does my husband.  I'm sure that Joe would love them, too, if we ever let him eat them 🙂
Anyway, I recently had to bake some brownies.  I've been doing a lot more "from scratch" baking these last few years but brownies were one thing that I hadn't attempted, for 2 reasons: (1) the box mix is incredibly easy and (2) as much as I enjoy brownies, I just don't make them that often.  But, brownies needed to be made and so I looked for a recipe.
The first one that I tried was so-so.  Not to be deterred, I rifled through my cookbooks and suddenly remembered a recipe from awhile back: "On the Fence Brownies" by the King Arthur Flour Company.  I did a quick search online, found the recipe, and decided to make a batch.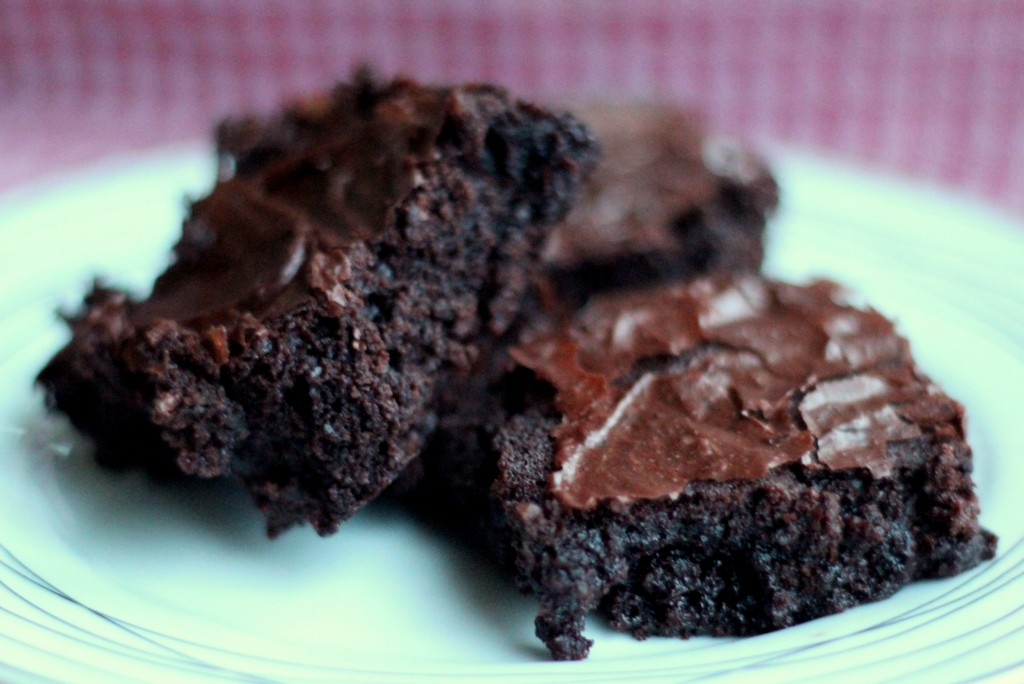 Why are they called "on the fence"?  I really don't know.  Or care.  The most important thing is that they're fabulous.  Very chocolatey, slightly under-baked (of course!), and entirely delicious.
And the recipe?  Pretty easy, actually.  I made a few adjustments as per usual to satisfy my taste.  If you don't care for dark chocolate, then substitute that for milk.  If you like nuts, then add walnuts or pecans.  It's up to you!
On the Fence Brownies
1 C (225g) unsalted butter
2 1/4 C sugar
1 1/4 C cocoa powder
1 tsp baking powder
1 T vanilla extract
4 large eggs
1 1/2 C plain (all purpose) flour
1/2 C dark chocolate chips
1/2 C milk chocolate chips
1 tsp instant espresso powder
In medium saucepan, melt butter over low heat.  Add sugar and stir to combine.  Return mixture to heat, briefly, till it's hot and shiny but not bubbling (between 110F – 120F/43C – 48C).  Remove from heat and pour into large bowl (note: if you prefer, you can melt the butter and sugar in the microwave – just keep an eye on it and make sure it doesn't boil).
Stir in cocoa powder, vanilla, and baking powder.  In smaller, separate bowl, whisk eggs and then add to cocoa mixture.  Add in flour, chocolate chips, and espresso powder.  Stir till smooth and then pour into lightly greased 9×13 inch pan.
Bake in 350F oven for 25 minutes (if you prefer a more "done" brownie, then bake for 28 – 30 minutes).  Allow to cool for 5 minutes before cutting and serving.
Yield: 2 dozen brownies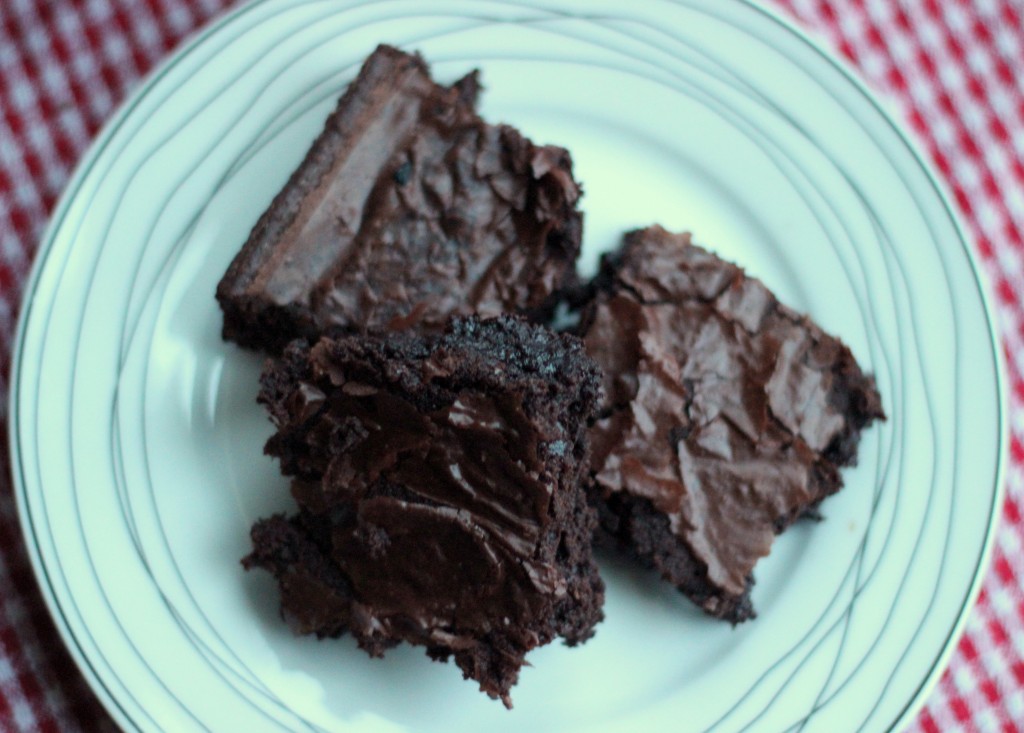 By the way, the King Arthur Flour company also has a whole grain brownie recipe that I'm keen to try.  Here's the link if you want to test it before I get around to it.  If you do make them, be sure to come back and let me know what you think!