There was one change that I made within about 48 hours of returning to the United States.  I'll give you a hint as to what it might be…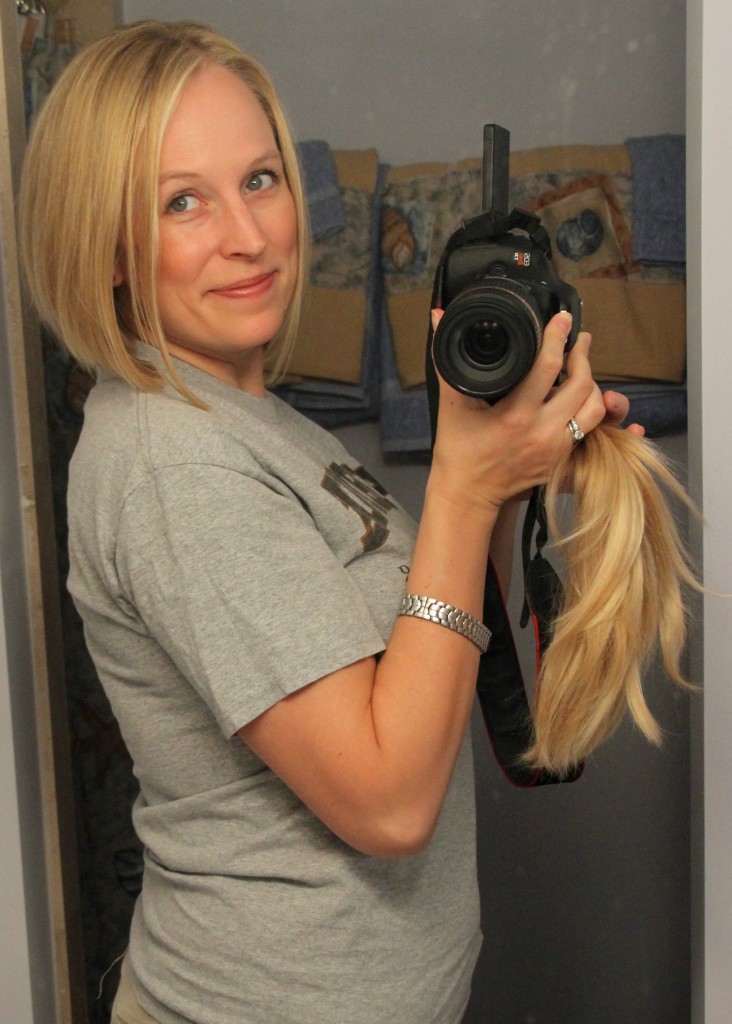 I had nearly a foot of hair cut off within 2 days of landing in Georgia.  My long hair had been driving me nuts for awhile (remember all those photos of me with my hair in a bun?) but I wanted to wait till I had enough hair to donate to Locks of Love, a charity that uses donated hair to create wigs for cancer patients under 21 years of age.  I knew from past experience that right around the 3 month postpartum mark, my hair would start to fall out as my body's hormone levels began to drop and stabilize.  I also knew that I'd get those lovely post-partum night sweats… just another way that my body returns to homeostasis post-pregnancy.  So I figured that doing a preemptive haircut was the way to go, and I was right.  I haven't experienced the giant tumbleweeds of hair falling out like I did with Joe.  The night sweats are still there, but not to the point where I'm waking up drenched.
How do I like my new hair cut?  Eh.  Honestly, I'm not a big fan of it.  I told the stylist to over-estimate rather than under-estimate so as to be sure to have enough for the donation, but this meant no pulling my hair back into a ponytail.  Instead of being less maintenance, it's actually more work than when my hair was long.  Longer hair was capable of being worn in a ponytail, a bun, being curled, put in French Twist, etc.  This new 'do is basically a one-style hair cut and I don't think it fits me that well, looking at it nearly 6 weeks later.  The other issue is that the stylist left some uneven sections.  Not "uneven" as in "it's supposed to look this way" but uneven as in weird little strands that were longer and out of place.  I ended up having to trim them on my own.
Nevertheless, I remain very glad that I cut it off.  I'm happy that my hair was able to be put to use by someone who needs it.  I said going into the salon that it's just hair, after all, and I can grow it back.  And that's exactly what I'm going to do!