I've lived in so many places throughout my life, from growing up in the country to living in the 'burbs to moving to a huge city to living in a small, historic town.  I truly can't decide what place I've liked best.  I've found that each spot has its own perks and attractions.
One perk of living in Williamsburg is that there's a lot of family-friendly things to do here, regardless of the season.  This weekend, we checked out the "Spring Fling" week at the Yankee Candle Flagship Store on Richmond Road, a 10 minute drive from our house.
I read about Yankee Candle's Spring Fling thanks to a great local resource – WilliamsburgFamilies.com – and decided that it would be a fun (and free) activity to do with the boys.  Petting zoo, Easter Bunny photos, scavenger hunts, paint your own toy horse… I was sold (and so were they)!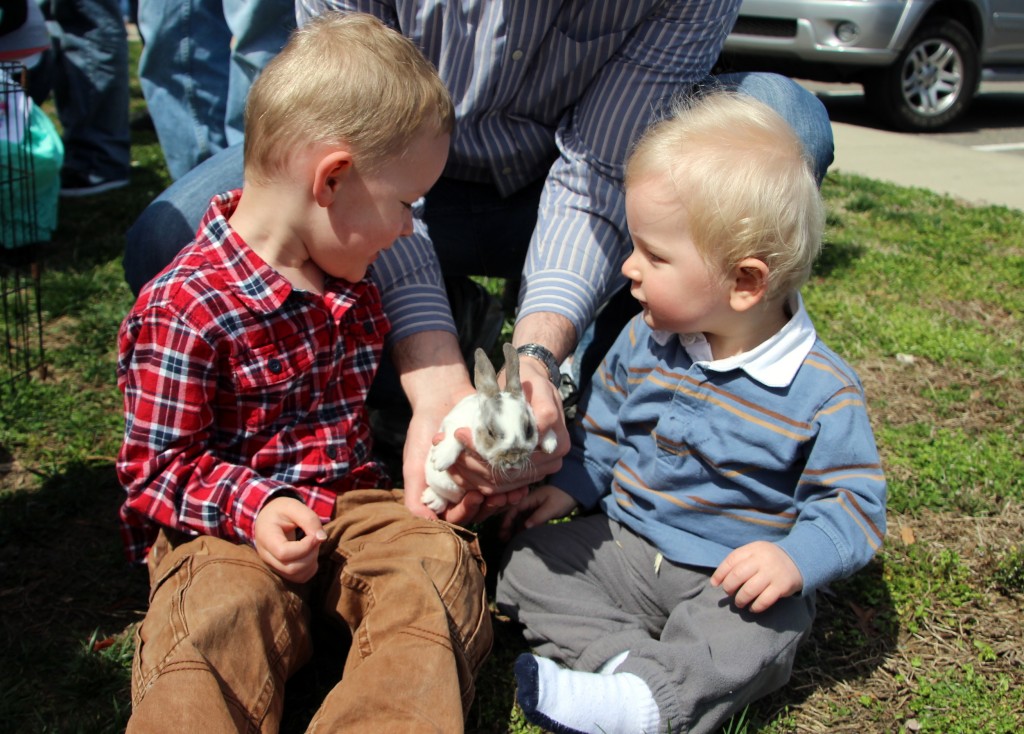 Joe and Jack loved seeing and petting the animals from the Teeny Tiny Petting Zoo (a mobile petting zoo in the Hampton Roads area – we've had the pleasure of visiting them before at a William & Mary event).  The zoo employees were hands-on as well as careful of the animals' welfare.  Joe loved the baby bunnies and ducklings.  Jack loved everything!
Other animals included piglets, chickens, sheep, goats, a pony (or perhaps miniature horse), a calf, a llama (or maybe an alpaca?), and a mini donkey.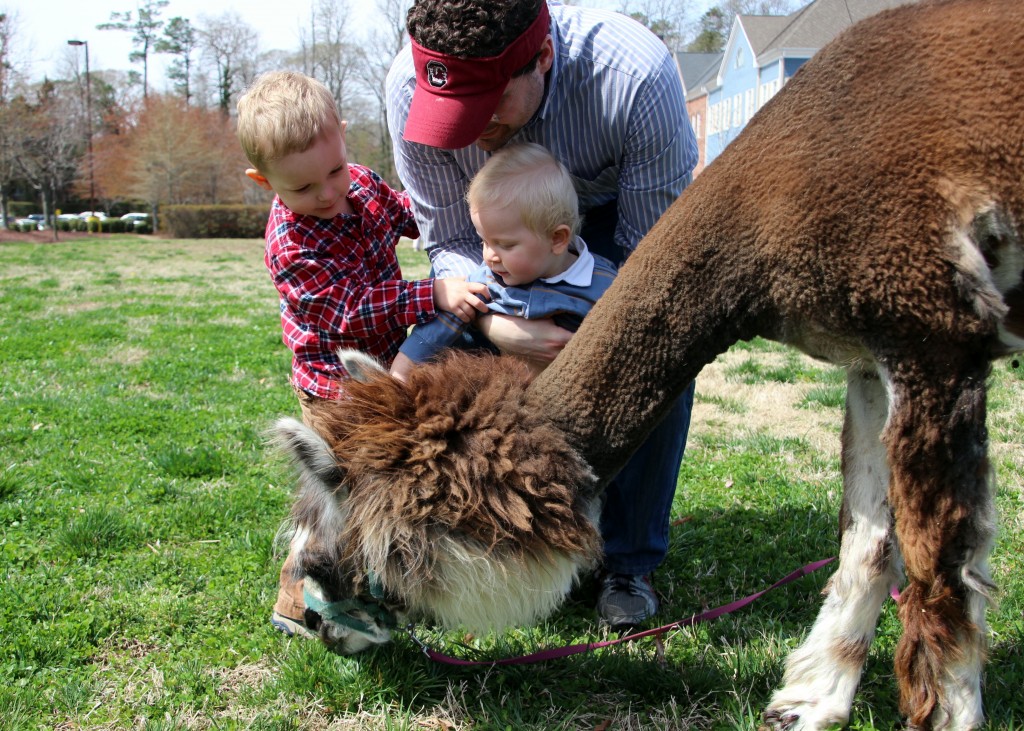 Back story behind the above photo: Joe was nervous of this "strange-looking" creature, so he held Jack back to protect him.  Very sweet!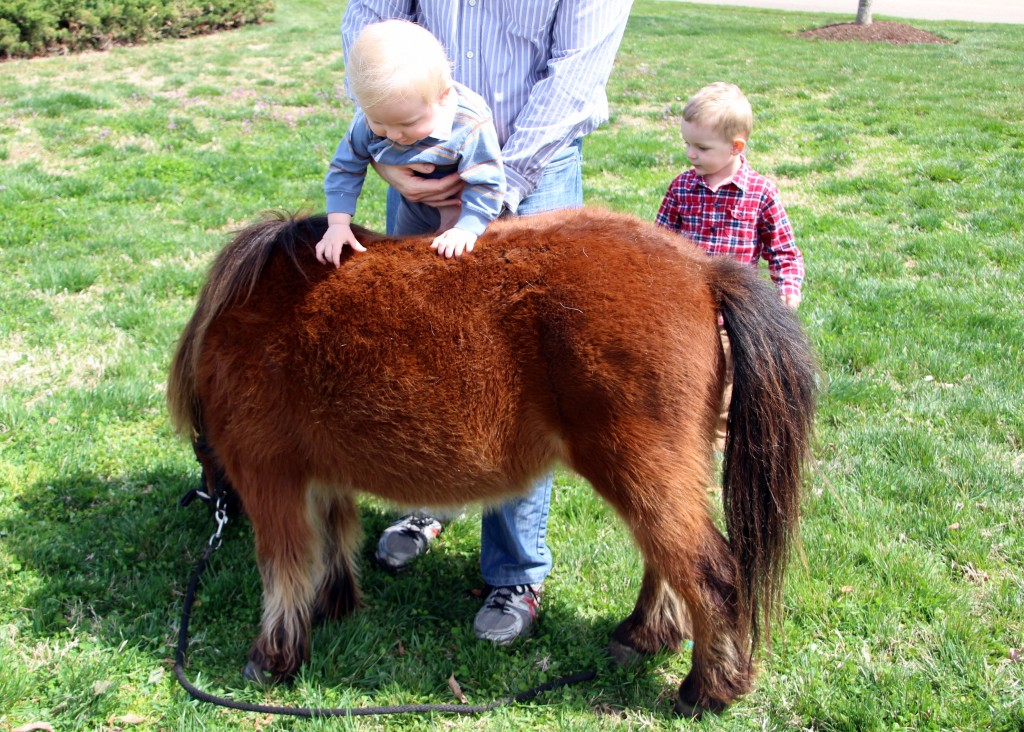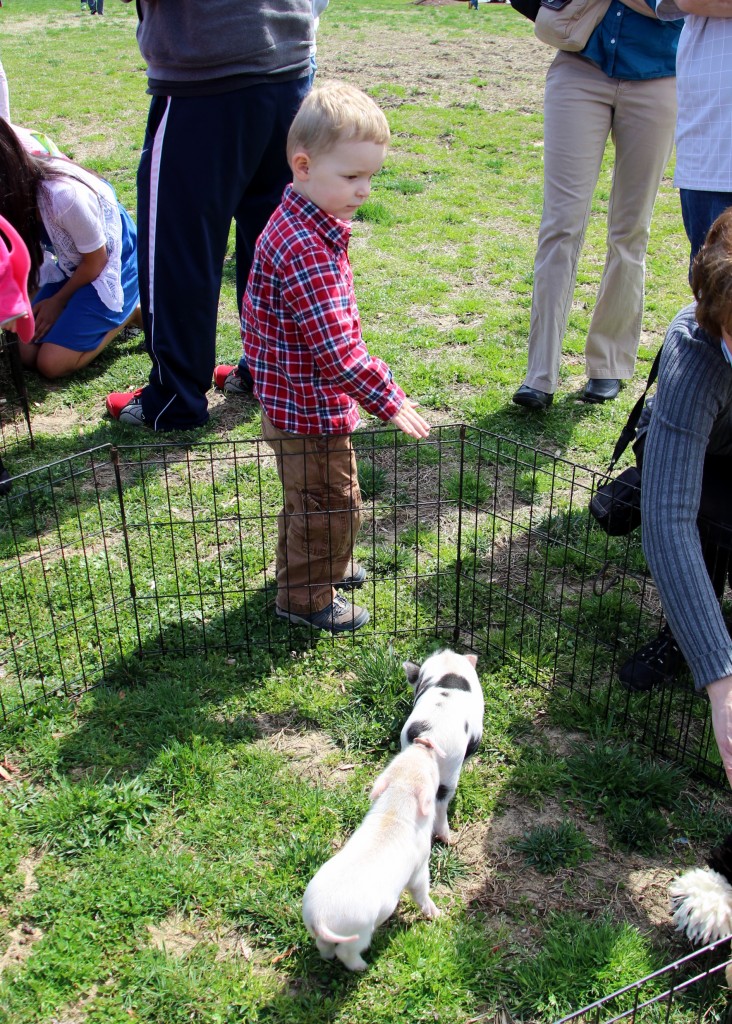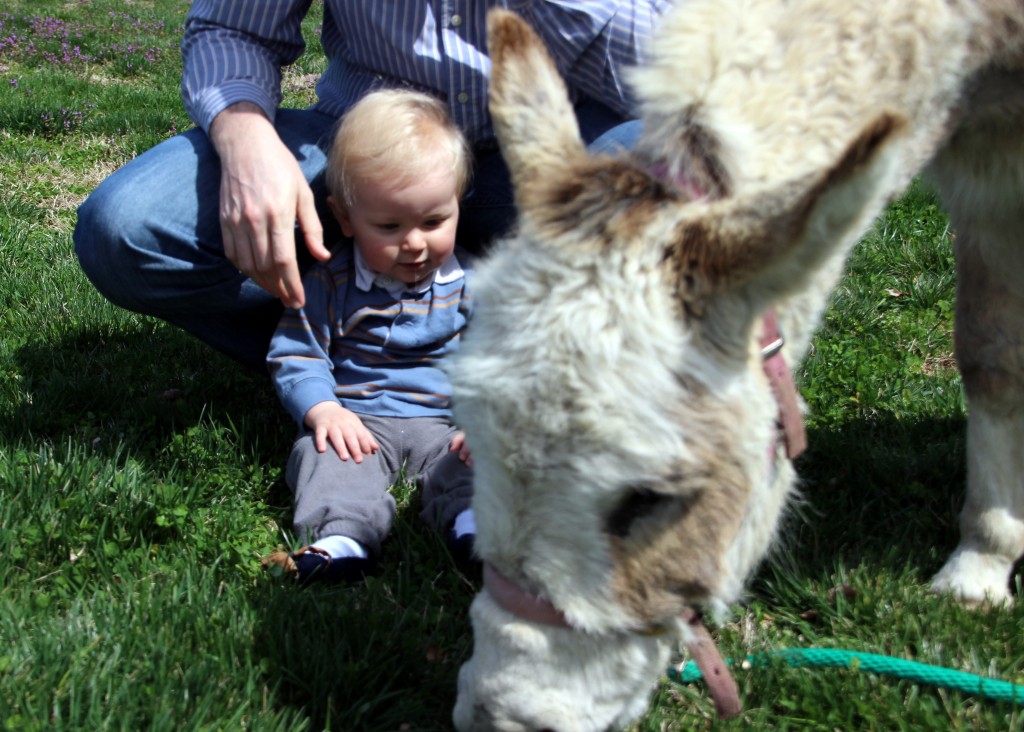 We headed into the Yankee Candle Flagship Store after the petting zoo.  It's a big building and I expected to be swamped by the smell of scented candles, something that tends to give me a headache.  But, to my surprise, that wasn't the case – we found that it's a lot more than a candle store.  I remarked to Chris that it resembles a village, complete with a bridge.  It wasn't till the next day that I found out that the "village" concept is just what Yankee Candle intended.  Here's a brief tour of the store, if you're interested:
We headed behind the village fountains for photos with the Easter Bunny.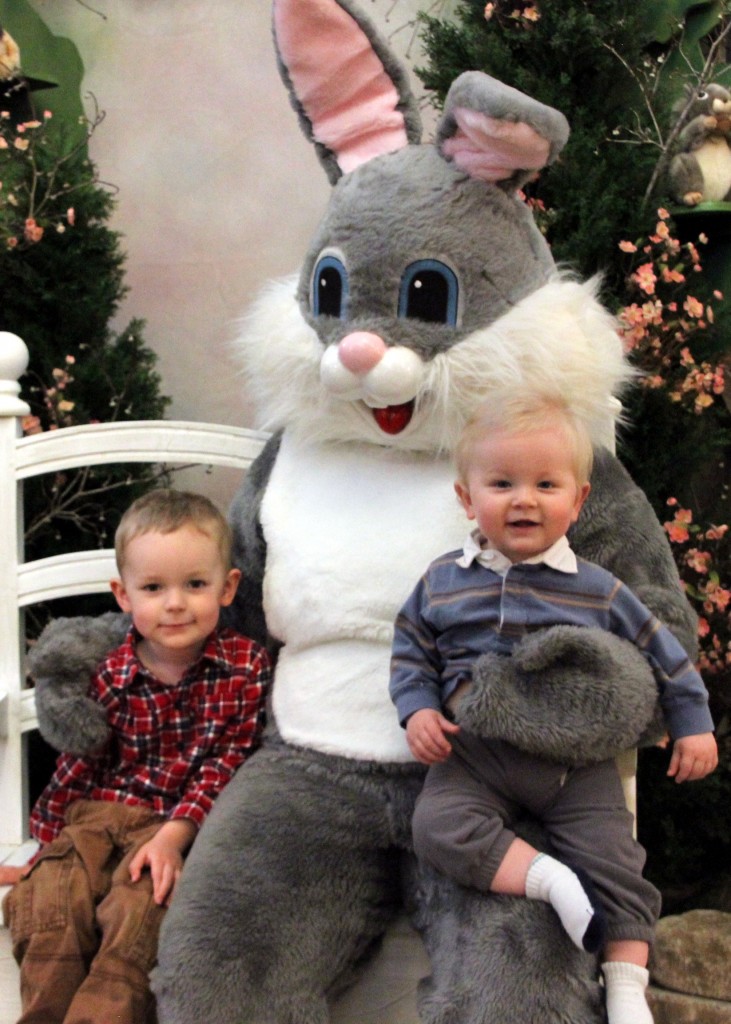 The boys were smiley for the pictures and neither of them were scared (I couldn't help thinking of the "Scary Easter Bunny" from AFP while snapping these pictures).
There are many other "Spring Fling" activities for the rest of the week – more Easter Bunny photos, crafts, LEGO building, and even children's theater.  We're glad that we were able to go and I'm thankful that we live in a town with fun events like this.