Hello my lovely readers!  As you know, I'm on a busy schedule these days.  I don't have much time for cooking.  Rather than making several meals throughout the week, I've started to make several meals on one day.  I try to put them in smaller pans so that Chris can pull them out of the freezer, pop them in our toaster oven (rather than the big oven), and have some dinner while I'm at work. I love our toaster oven.  It can easily fit an 8″ pan, so I didn't have to purchase any weird sizes.
One of the recipes that I made this week was the Pioneer Woman's lasagna.  My mom gave me Ree Drummond's cookbook for Christmas and it's a great resource.  I like to think of her recipes as the same kind of foods that my mom would make – easy, no-fuss, and uses a lot of on-hand ingredients.
I decided to double the recipe.  Lasagna freezes pretty well.  I figured that this way, we could have lasagna next week.  Yes, it would be a lot of lasagna to go through in 2 weeks, but Chris and I aren't picky eaters (especially Chris).  We don't mind eating the same thing a few nights during the week (or for lunch).
I must say that I'm rather pleased with how it turned out!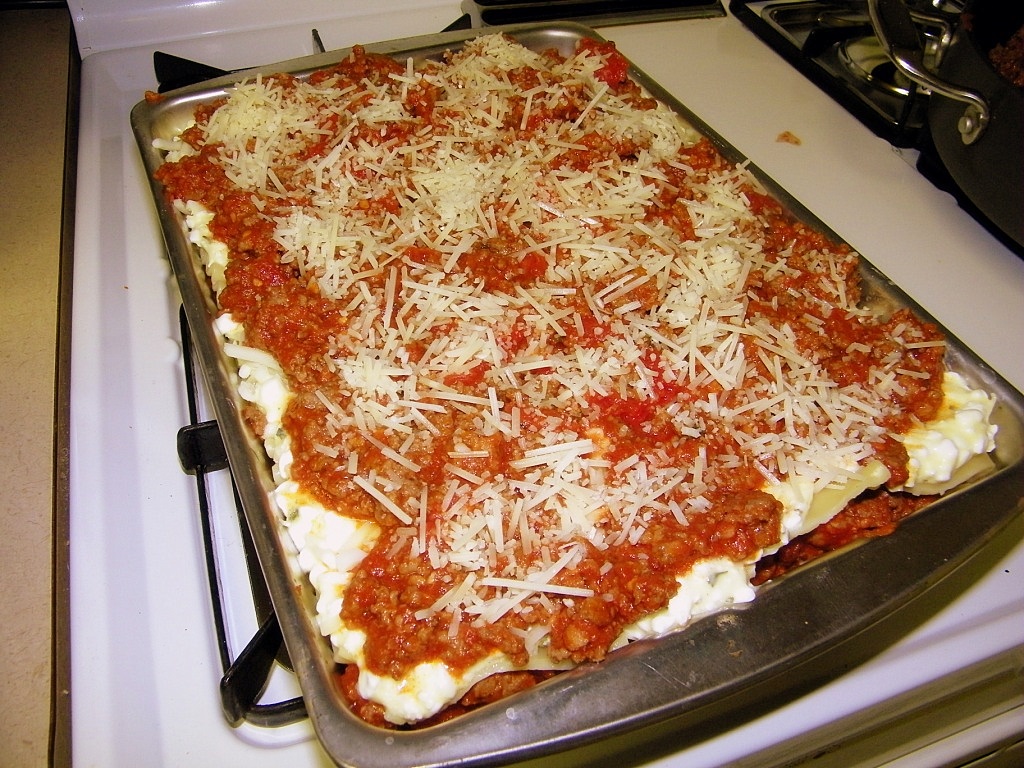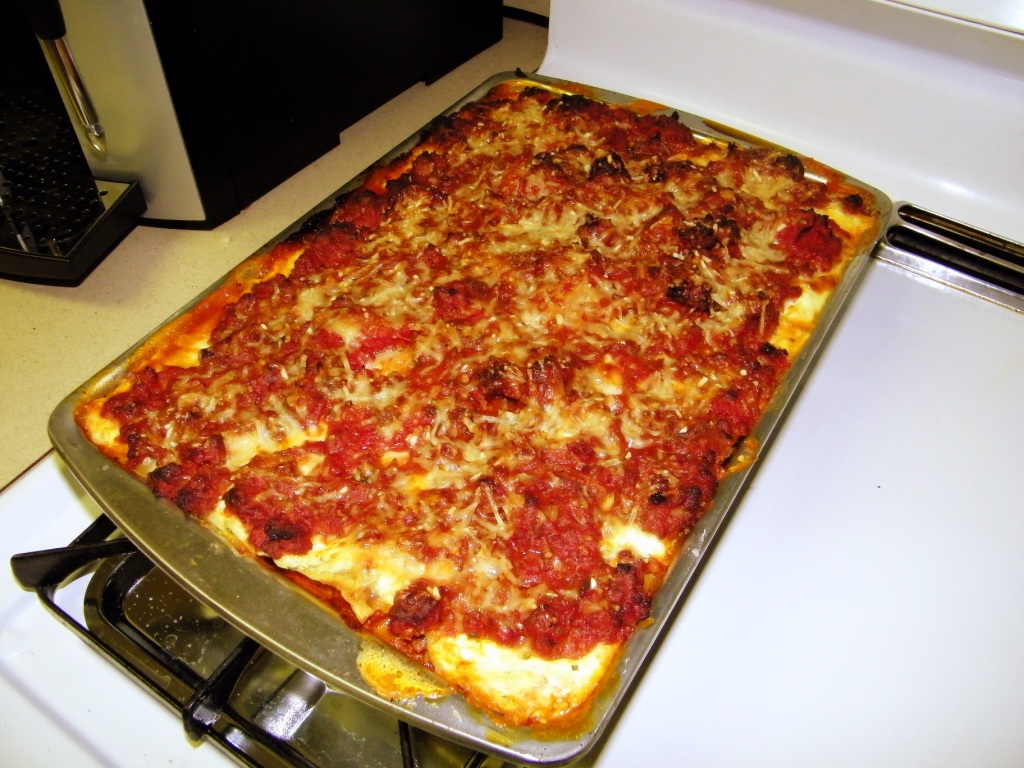 Okay, so maybe I left it in the oven a tad too long, but it still tasted great.  Chris said that the only thing he would change would be to add a few more tomatoes.  He likes his food extra saucy 😉
If my pictures have inspired you (or just plain made you hungry) and you'd like to try this recipe yourself, then click on over to The Pioneer Woman Cooks.  Her pictures are definitely better than mine.
A Side Note – Ree Drummond's recipe calls for fresh herbs, but I used what I had in the kitchen, i.e., the dried stuff.  I'm sure that a true foodie could taste the difference, but for our purposes it tasted fine.  Also – this recipes requires space, something that we have a short supply of in our apartment kitchen.  I made it work, but if your kitchen is like mine you may end up getting frustrated halfway through and start swearing at your counter tops.  Not that I did anything like that…