Joseph is into everything these days.  Before you can blink, he's gotten into something he ought not to have gotten into and is off, off, and away!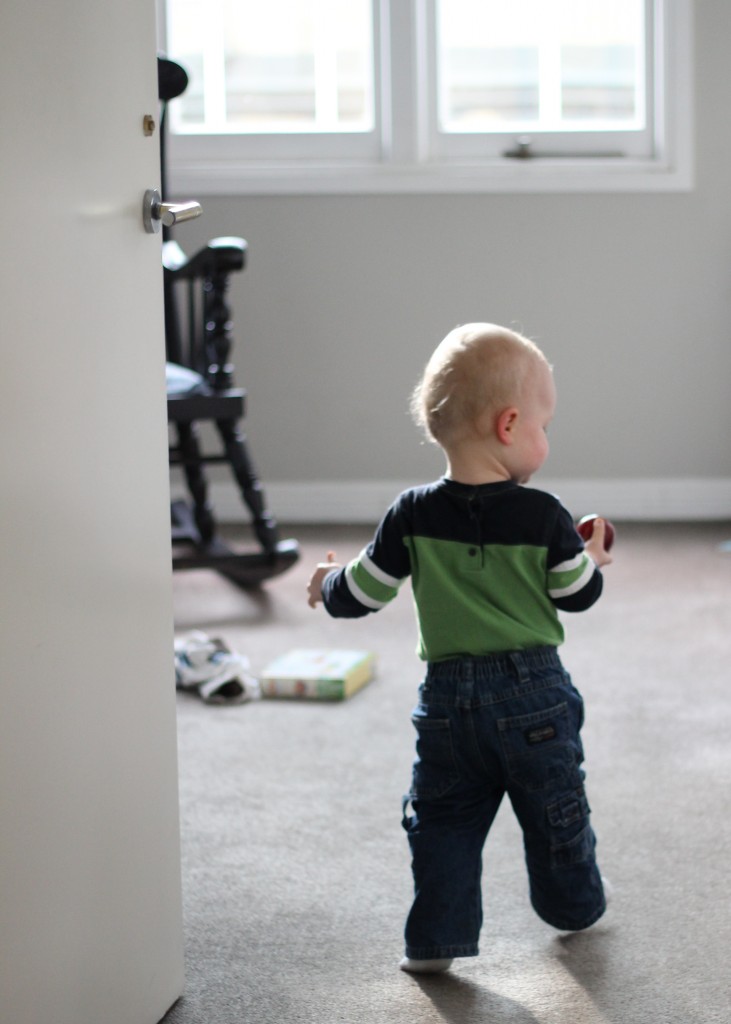 That's the rear view of Joe, running away from me, with a black plum in his right hand.  The goober!
He woke up from his nap, gave me a kiss (that's his new thing – it involves him trying to head-butt me with an open mouth and me trying to avoid having my nose broken), and then ran – ran! – into the kitchen in his stocking feet.  I followed him with a smile, which turned into a, "Hey, wait!" when I saw him grabbing a plum from the counter-top and running back into his nursery.
Naturally, I stopped to grab my camera 🙂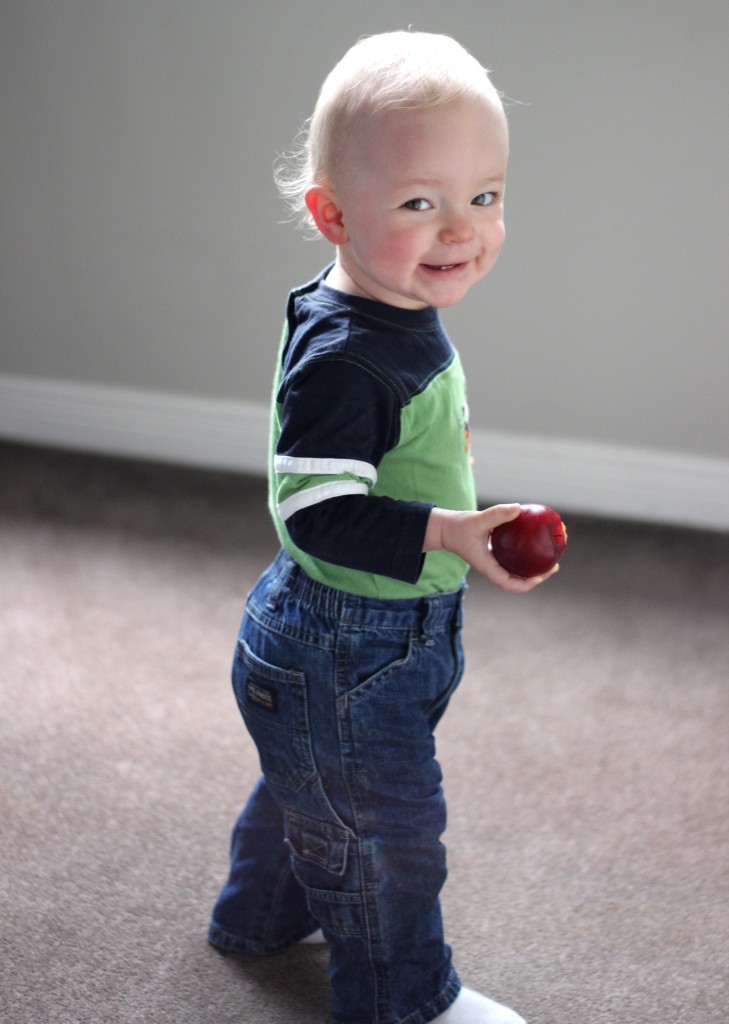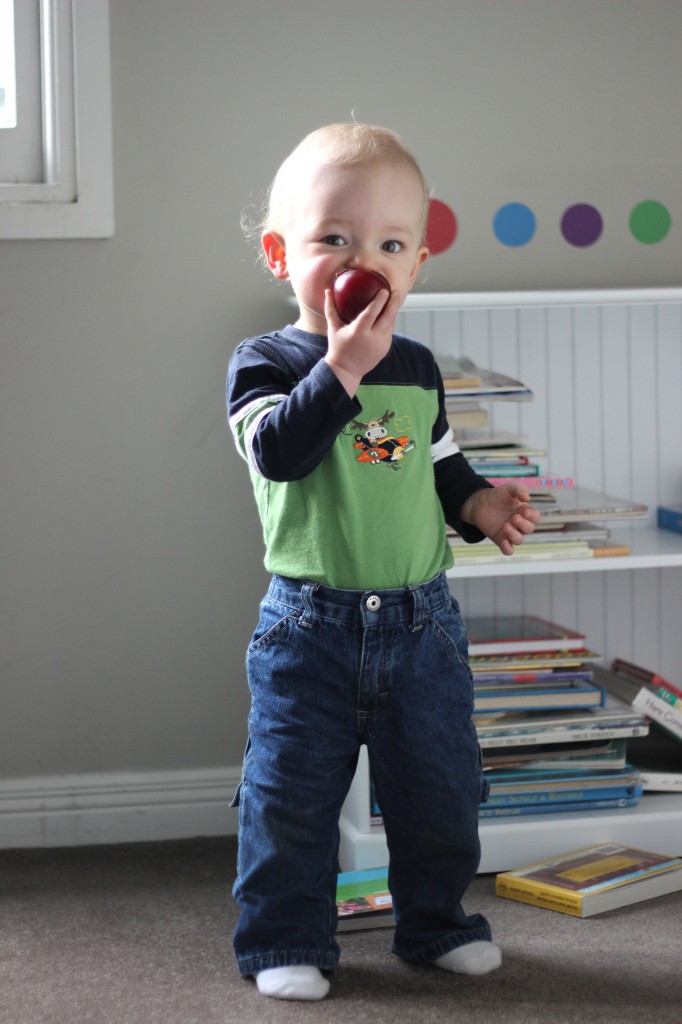 He finished the rest of it in his highchair, all smiles.  There was a brief moment where he wasn't too happy…
Wow – do I sound stuffy.  And what is that spot on the camera?  Oh well – I love my little guy!