*Don't forget to read my book review and let me know if you would like a chance to win the book!*
Hello everyone 🙂  A few weeks back I participated in Simply Said by Simply Me's Scarf Swap.  My swap partner was Elizabeth over at Gangl*icious, and she did an awesome job!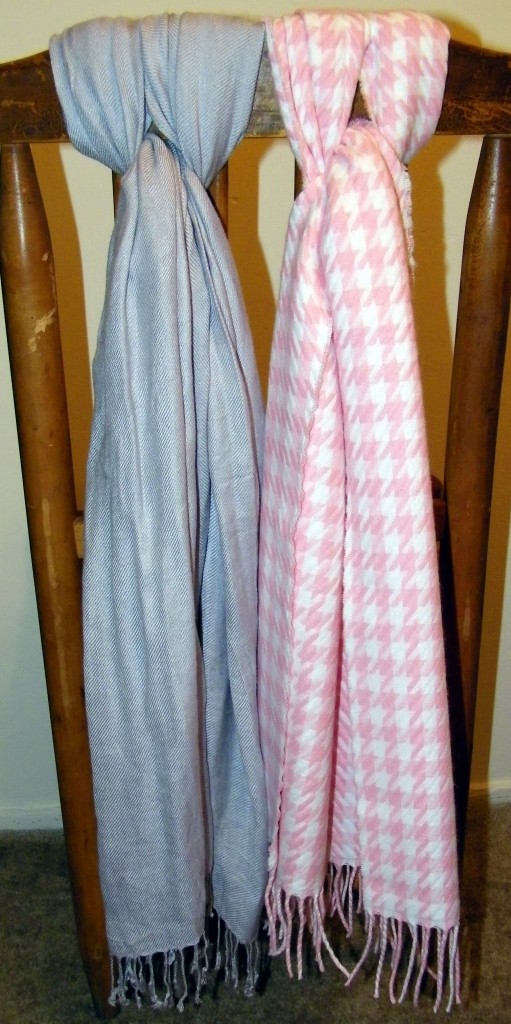 I love both of them and have already worn each one several times, even though it hasn't been very cold here.  I wore the silvery-gray one this weekend while out to dinner with Chris' colleagues, and then took it with me to see "New Moon".  It was perfect for the cool temperature inside the movie theater.  They are definitely my new favorite scarves.
I have to add that this swap only called for exchanging one scarf, but Elizabeth went above and beyond and got me two.  That was so sweet of her and I wish that I'd been thoughtful enough to do the same!  Thanks, Elizabeth!