I woke up this past Saturday, took a look outside at the beautiful sunny weather, and said, "Hey – let's go to the farmer's market."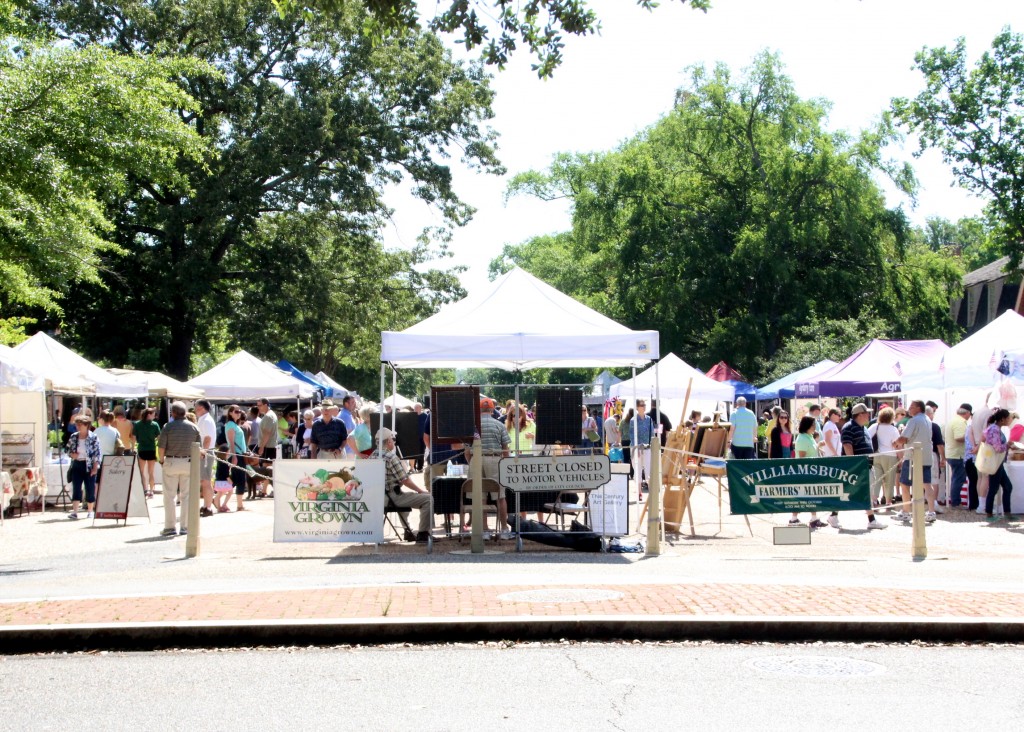 We arrived just after 9:30am – prime time at the Williamsburg Farmer's Market!
I don't think there has ever been a time that we've come away from the market empty-handed.  Vegetables, fruits, bread, pies, candy, nuts, flowers, milk, yogurt… this is just a small list of the many things that you can buy at the market.  And all of it is done on the picturesque Duke of Gloucester street, with lovely shops and restaurants lining both sides.  People walk up and down DoG Street, and many customers are on a first-name basis with the vendors.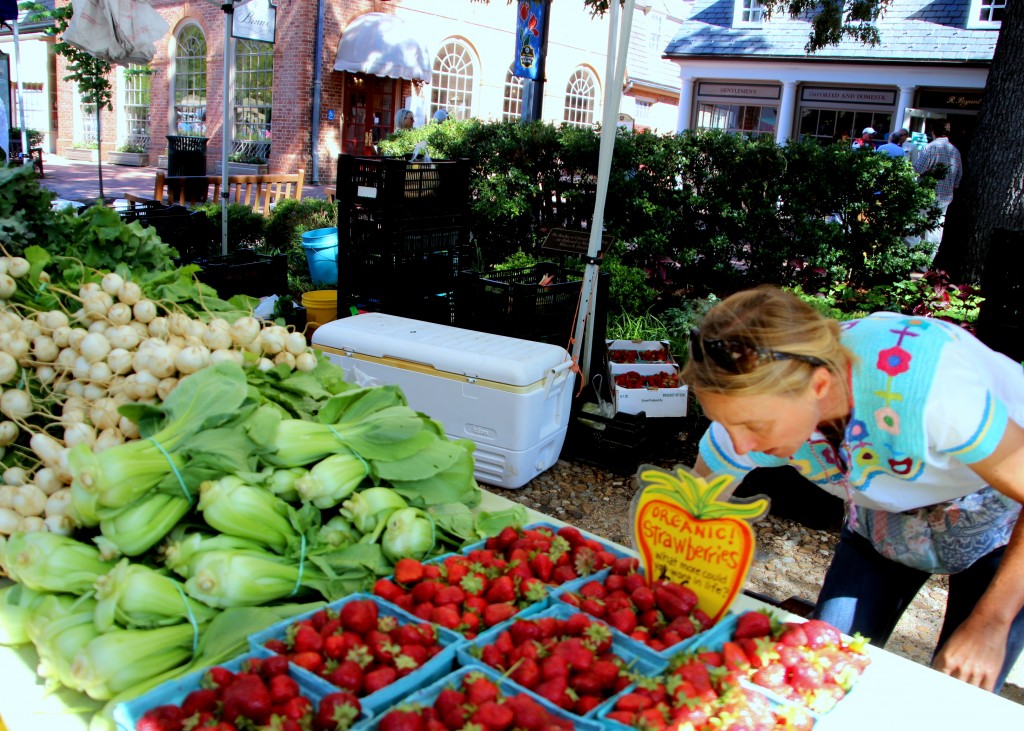 Amy from Amy's Garden
We purchased 3 crookneck squash, 1 bunch of multicolored swiss chard, and a bag of salad greens from Amy's Garden.  Amy even let me sample some of the strawberries (delicious!).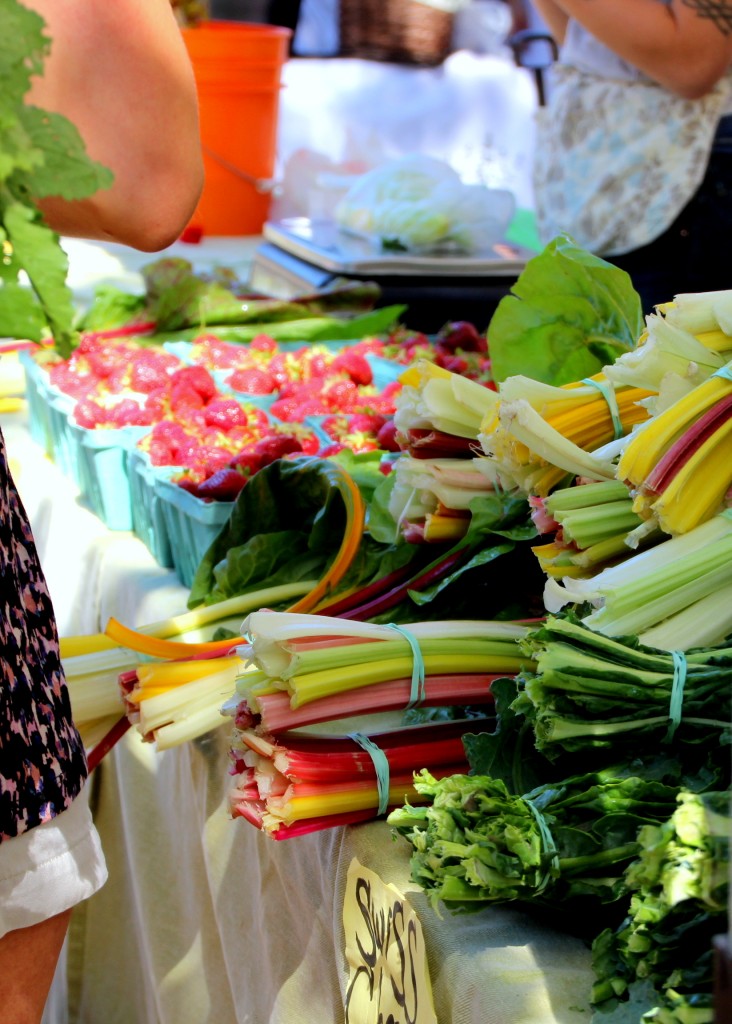 Chris and I enjoy the market for different reasons.  I love to check out the vegetables, fruits, honey, plants, and the music.  Chris loves to stop by any vendor that has out samples and is more interested in the meats, coffee, and baked goods.  We've learned that we cover more ground if we split up, so each takes a child and goes their own way.  There are so many people there that you could never feel lonely.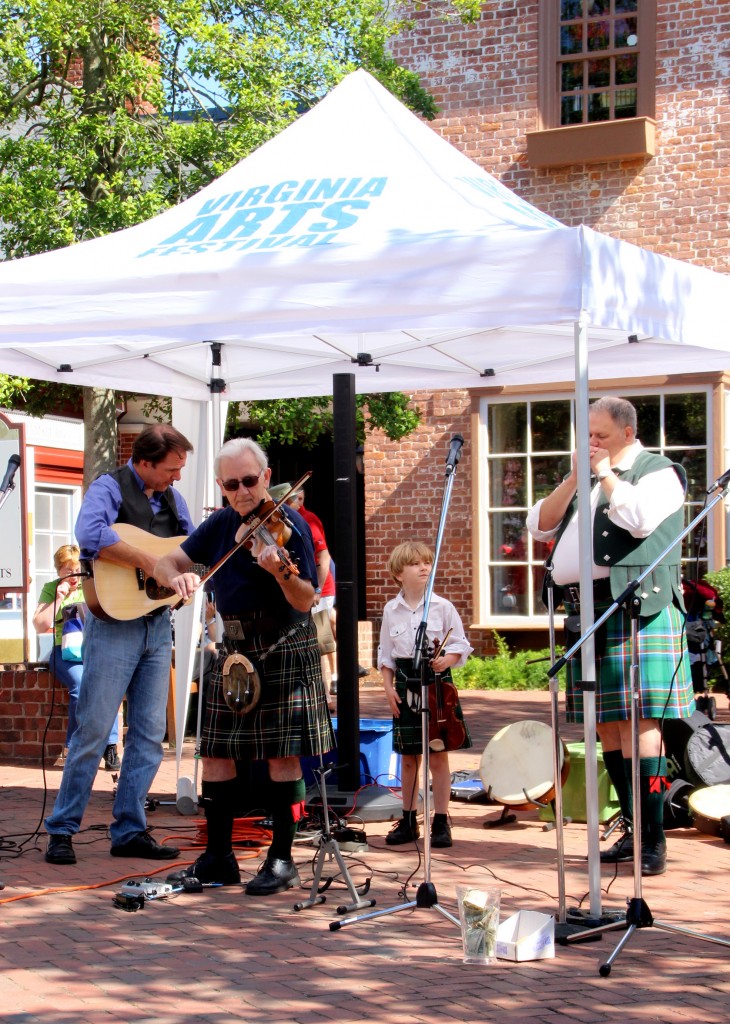 Beautiful music and beautiful flowers.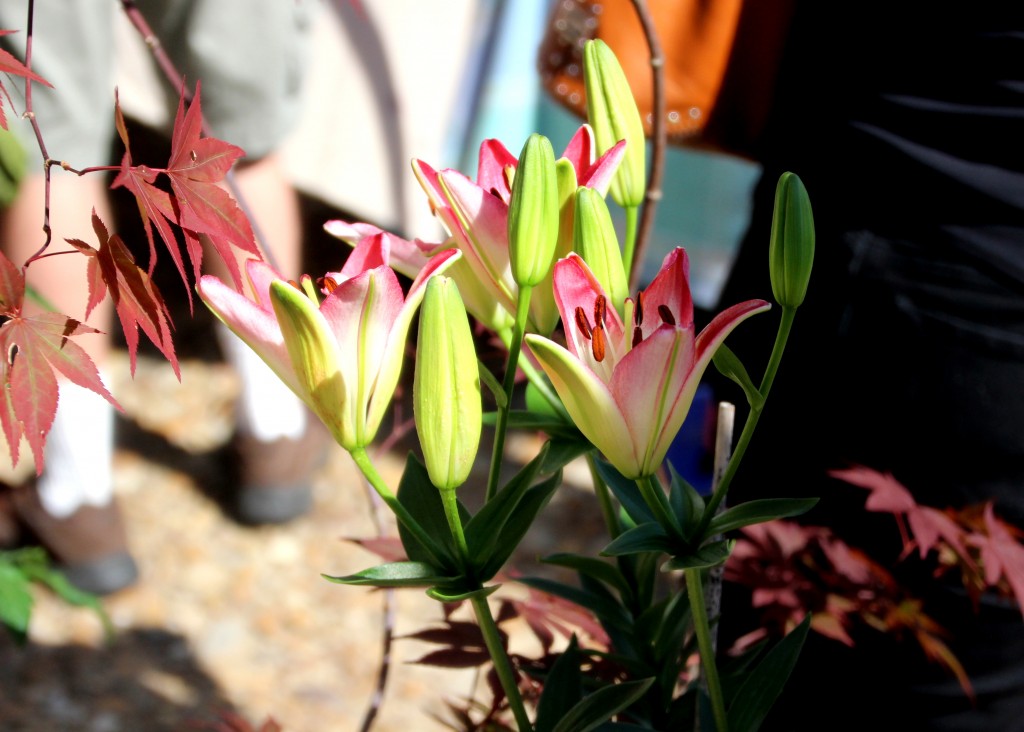 I walked a bit further down DoG Street and crossed South Henry to get to the rest of the market.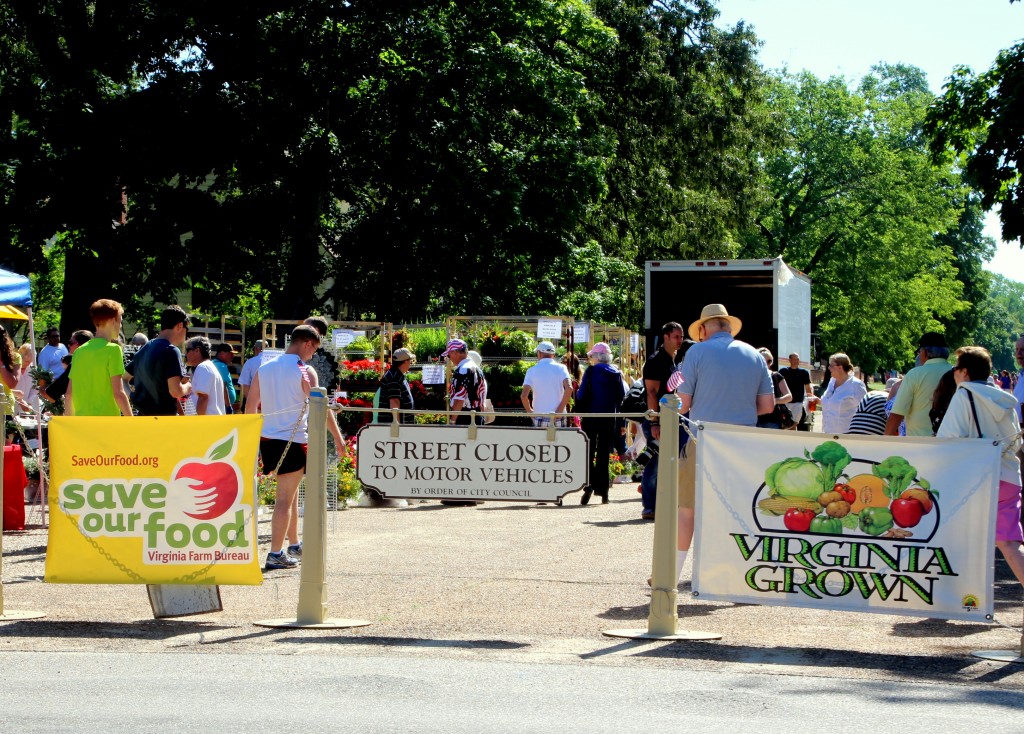 The farmer's market naturally leads into Colonial Williamsburg, so we decided to walk on down to the Timber House and get my free annual CW collegiate pass (one of the perks of being married to a professor at W&M).  I always enjoy walking through CW and seeing the beautiful gardens, no matter the time of year.  Even in winter when the ground is barren, I still think it's pretty.  But it's hard to top summer's blooms.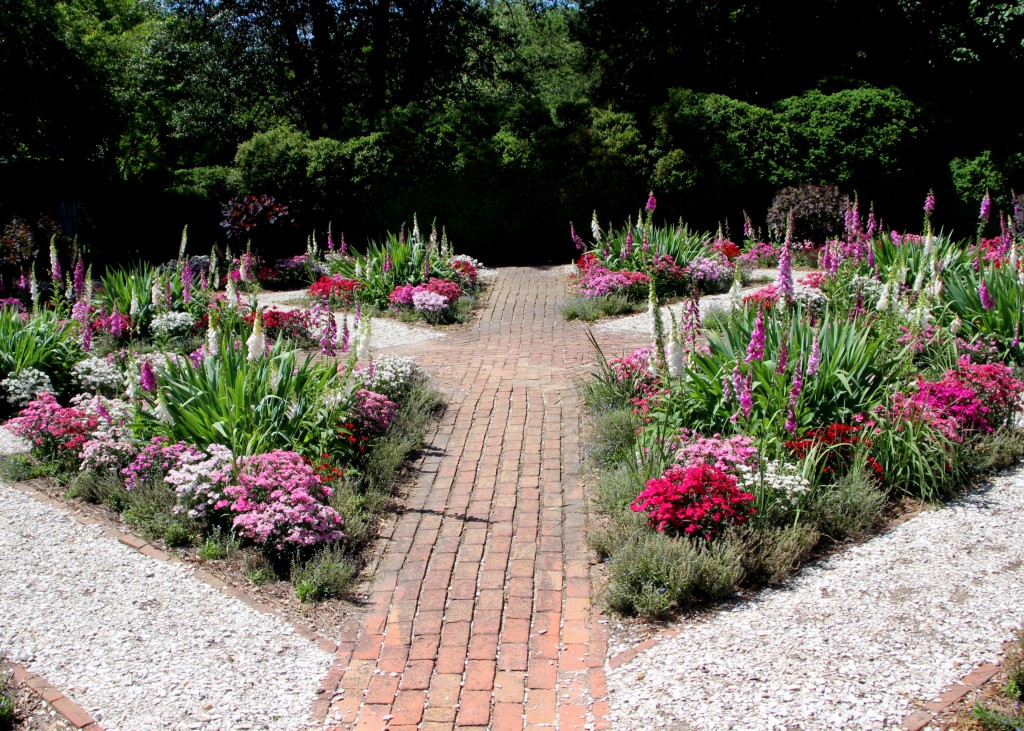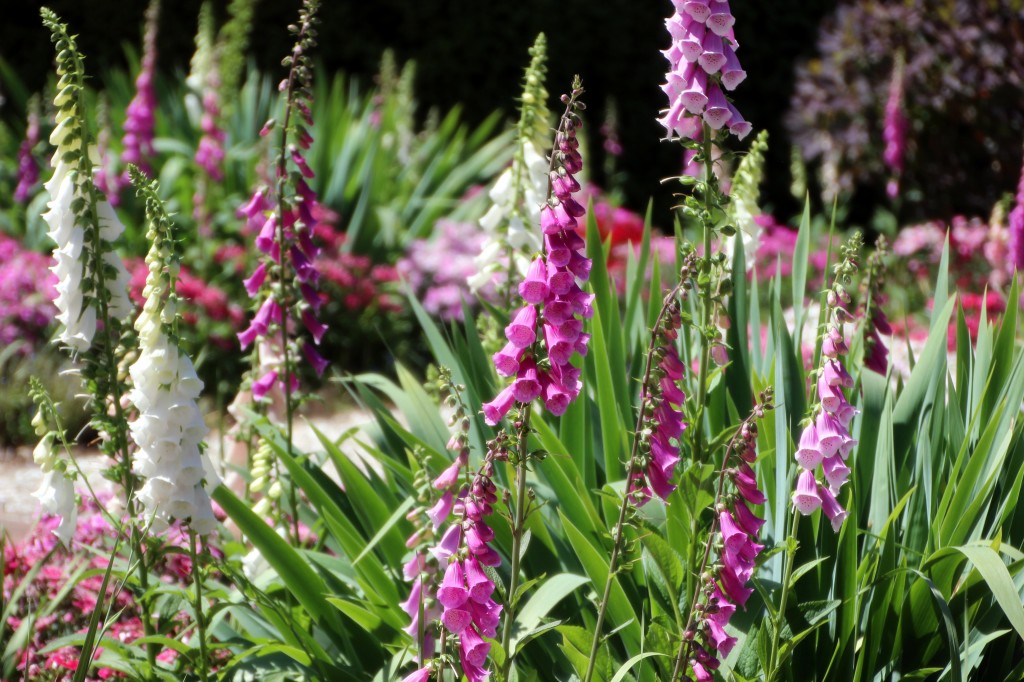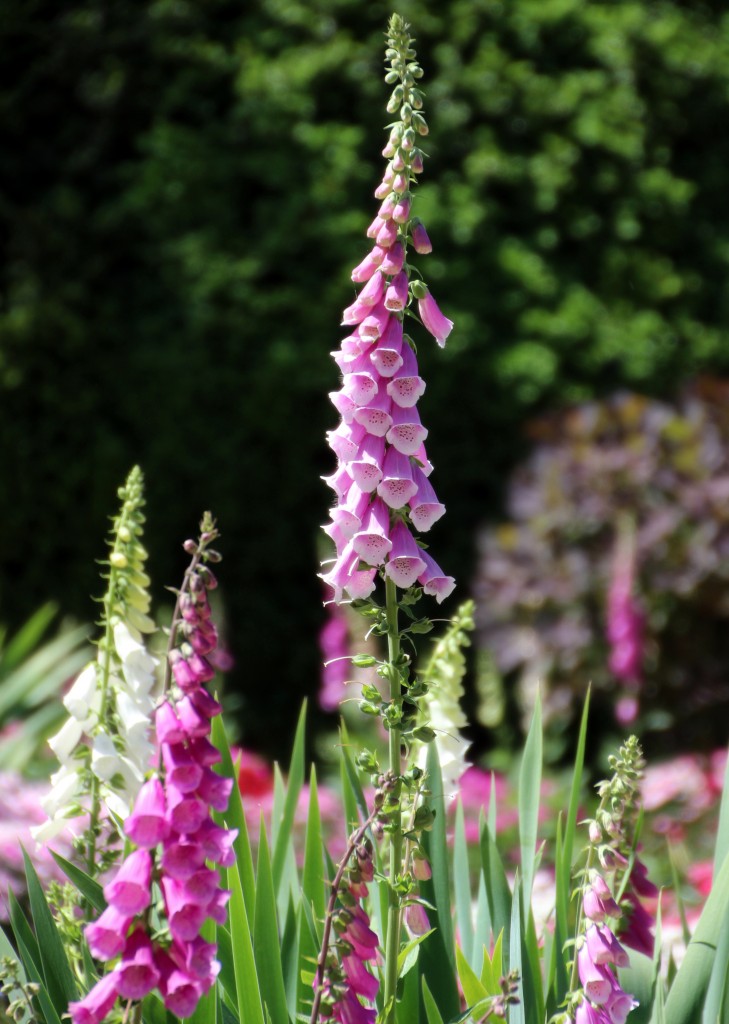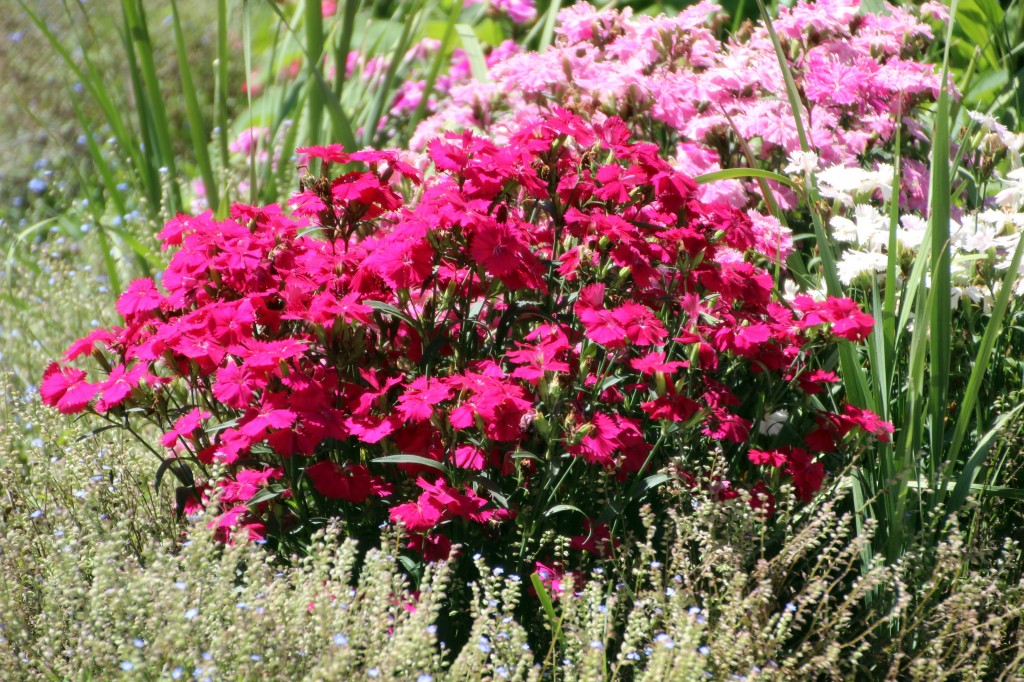 We headed on home where I washed up our produce and admired it.  Almost too pretty to eat.  Almost!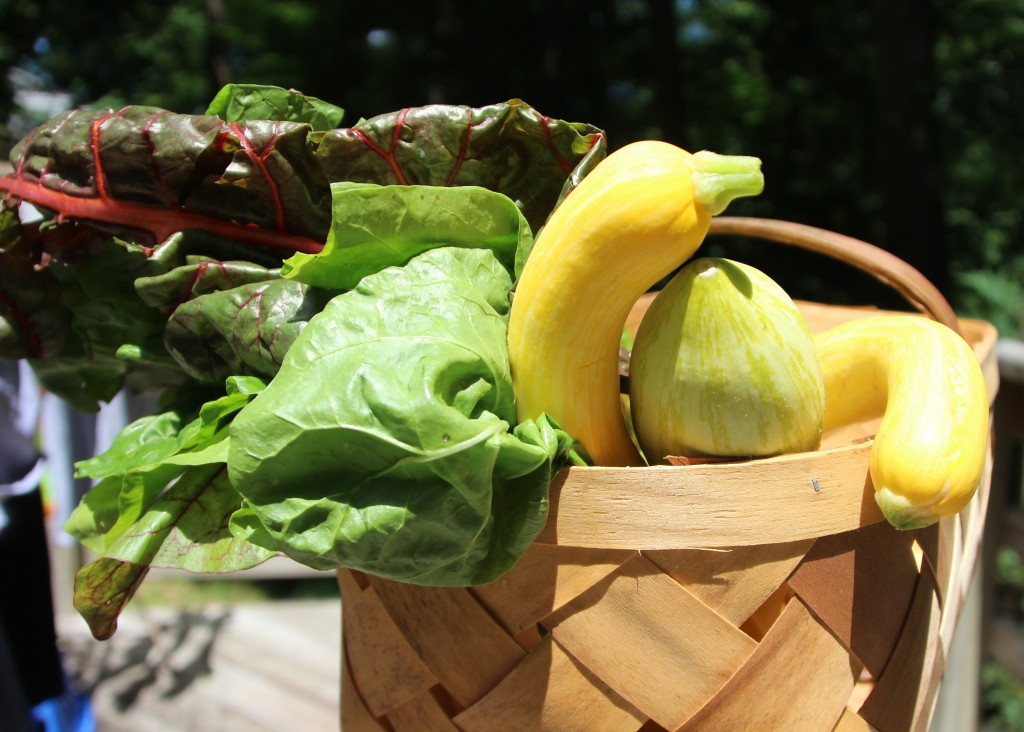 The Williamsburg Farmer's Market is located on Duke of Gloucester Street in Williamsburg, Virginia.  There is free parking at the Francis Street Lot from 8am – noon (or until the lot is full).  Once the lot is full, you can find pay parking for $1/hour in the Prince George Street car park.  There's also free wi-fi in downtown Williamsburg (click here for more information) so you can post all of your lovely farmer's market pictures on Facebook or Instagram and make your friends jealous 🙂