This is pretty much what my day consisted of: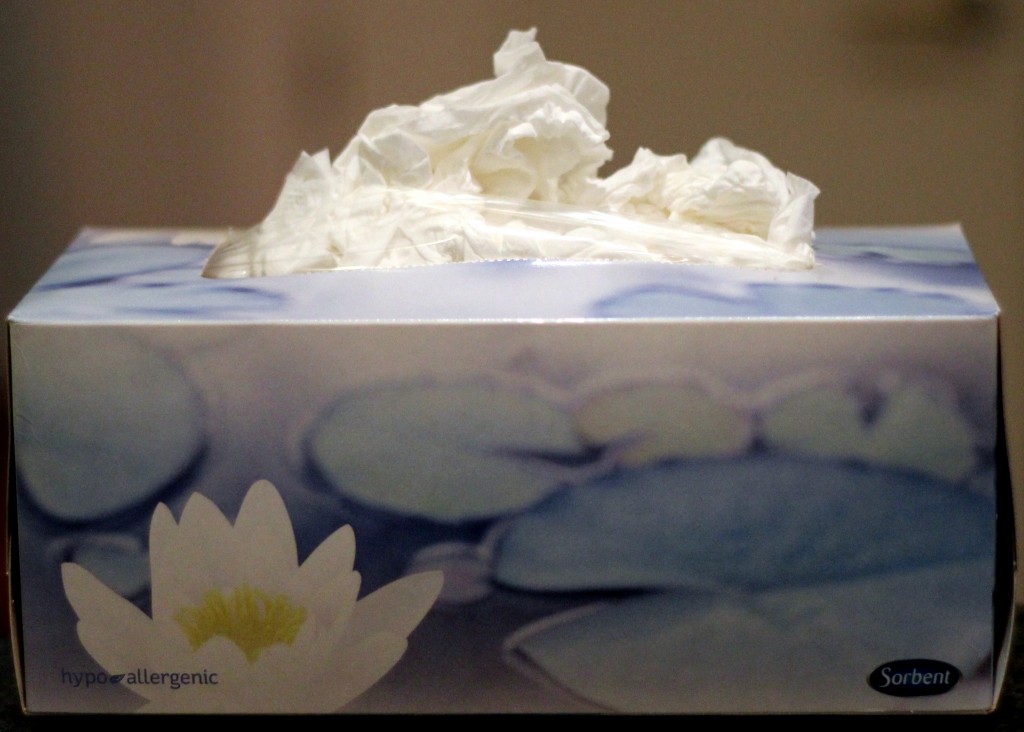 That's a box crammed full of used tissues.  Ick.
I am so, so ready to be done with all of the germs floating around Auckland.  It's reaching the point where I want to quarantine my entire family just to have a week where none of us are ill.
I had to wake Joe mid-nap today – something I hate doing – because of the painters.  They needed (almost) all of our windows open for roughly 5 hours.  Joe wasn't impressed.  Neither was I.
Joe actually seems to be getting better, but he's still clingy.  Very clingy.  It seems as though the day starts out fine but, toward dinner, all he wants is to be held.  Or eat.  Explaining to Joe that in order for him to eat, I need to put him down, just doesn't work that well.
Here's hoping that tonight will be relatively congestion- and fever-free!