In the last week or so, I've been shopping.  If you're a long-time reader, then you know that I'm no impulse buyer.  I've been thinking about purchasing several of these items for a while.  It just ended up that all of these purchases were made this week.
First off, I got a second media cabinet for our DVDs.  I received several DVDs for Christmas/Birthday/Anniversary gifts, and Chris got a few video games for his presents.  Our current media cabinet is overflowing.  There are DVD cases stacked all around, on top of, and in front of our TV.  I hate clutter.  I went back to Target.com and ordered one that was identical to our current tower.  I'm planning to place it on the other side of the TV.  I think that it'll look nice, but the important factor was that it was a good price.  I won't be the least bit dismayed if it gets banged up during the move to NZ.
From my last post, you know that I got a new laptop.  The new laptop has a larger screen than my old one and as a result will no longer fit in my current bag.  I had a coupon for $50 off + free shipping at eBags.com, so I ordered this lovely laptop tote.  I wanted something large enough, stylish, with a zip closure, and room for more than just a computer.  Don't you love red?
I've been working out more now that my schedule has slowed down.  Unfortunately, I realized that my old workout capris were missing.  I went to my favorite site, RoadRunnerSports.com, and ordered a pair of running tights.  I've never worn running tights but these looked comfortable and breathable.  I placed my order on the 4th, and they were here on the 6th.  I love how fast they are at deliveries (and that the shipping is free with a VIP membership.  That membership seriously pays for itself.).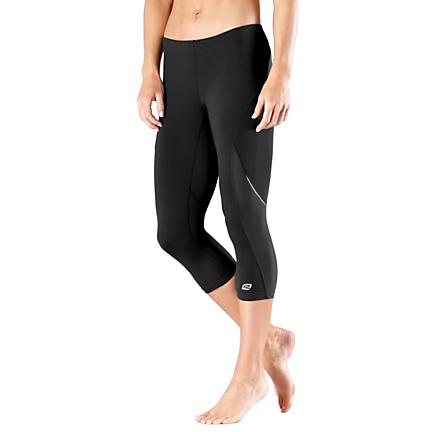 I wore the tights this afternoon while doing the 30 Day Shred and they felt great.  They're comfortable, no riding up or slouching down, and I was very cool.  There's also the added benefit of making my rear end look good.  I think I'm in love!
I broke down and bought a myAgenda.  I was getting annoyed at how often I couldn't pull up my calendar on my Blackberry.  I kept having to tell people that I would call back to make an appointment once I got home because I didn't know my schedule.  That started to get old.
I got mine personalized in silver embossed lettering for an extra $4.95.  Even better, they're currently on sale for 30% off (although the only remaining color is pink – new colors will be arriving soon!).  According to the tracking information, it should be here today or tomorrow.  I'm excited to see if they're as handy as everyone says they are!
Last but not least, I ordered some new stationary from InkObsessionDesigns.com.
I've worked with Erin on my last set of stationary and loved the results.  Rather than saying "A little thank you from…", my stationary will say "A little note from…".  She always does a great job, is quick, and the prices are very economical.  If you're on the lookout for stationary, thank yous, or invites, you should check out InkObsessionDesigns.com.
Well, there you have it – it's quite a motley collection of purchases, but I was happy that I could use eBates for the majority or find coupons on RetailMeNot.com.  Those are two of my favorite money-saving sites.
What purchases have you been making this week?