So many people told us that Williamsburg hardly ever sees snow.
I thought that our days of shoveling, salting, and slip-sliding through winter were over.
But apparently, I was wrong.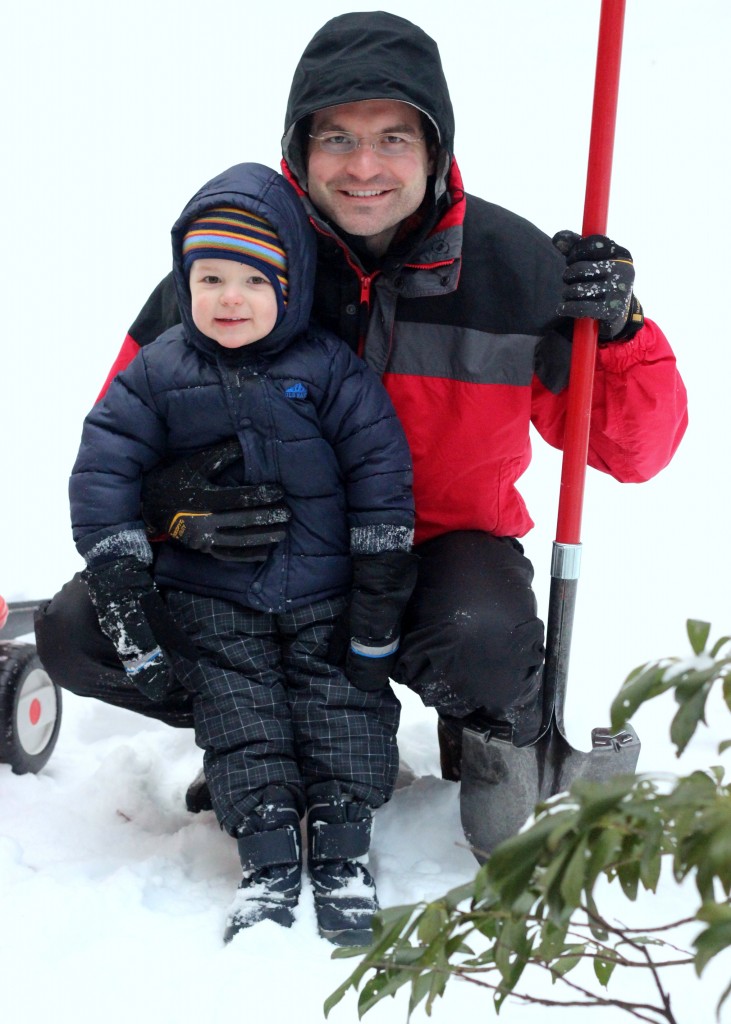 We've gotten snow 2 weeks in a row now (I know, I know… my friends elsewhere with harsher winters are sarcastically gasping in shock) but, seriously?  Snow in Williamsburg is a big deal.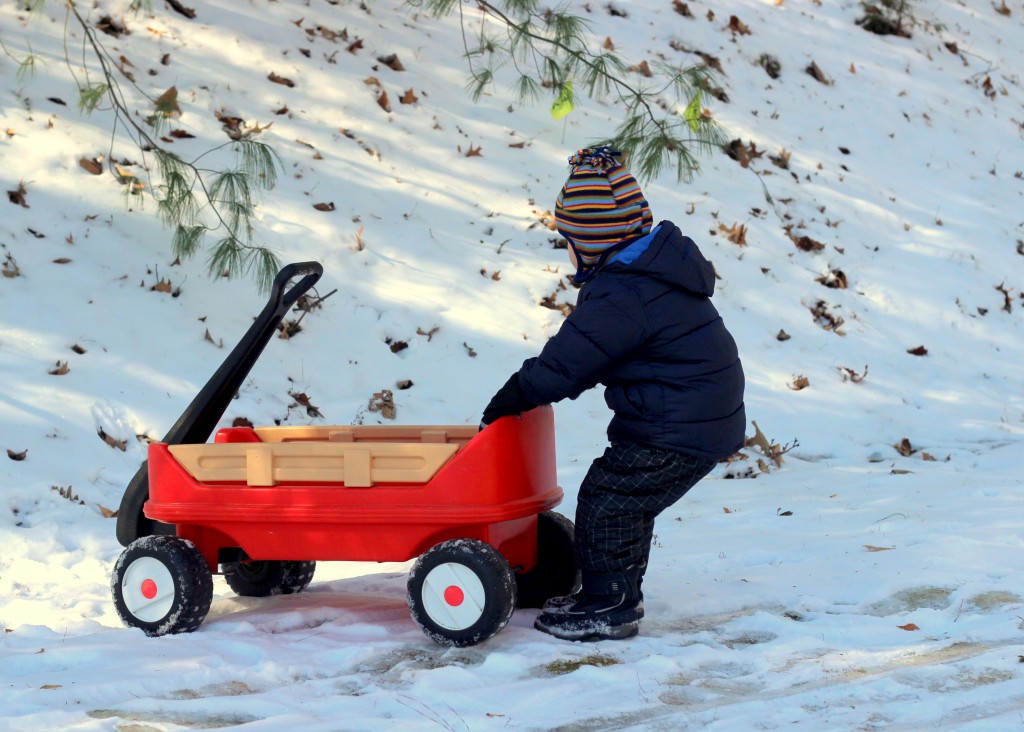 All of the schools shut down for days last week.  Businesses closed.  Meetings were cancelled.  Mail was undelivered.  People raided the grocery stores.  Even Chris' employer shut down early and was closed for half of the following day.  This week?  They shut down early again and were closed for the entire following day (not that this stopped Chris – he still carefully made his way to work, albeit a bit later than usual).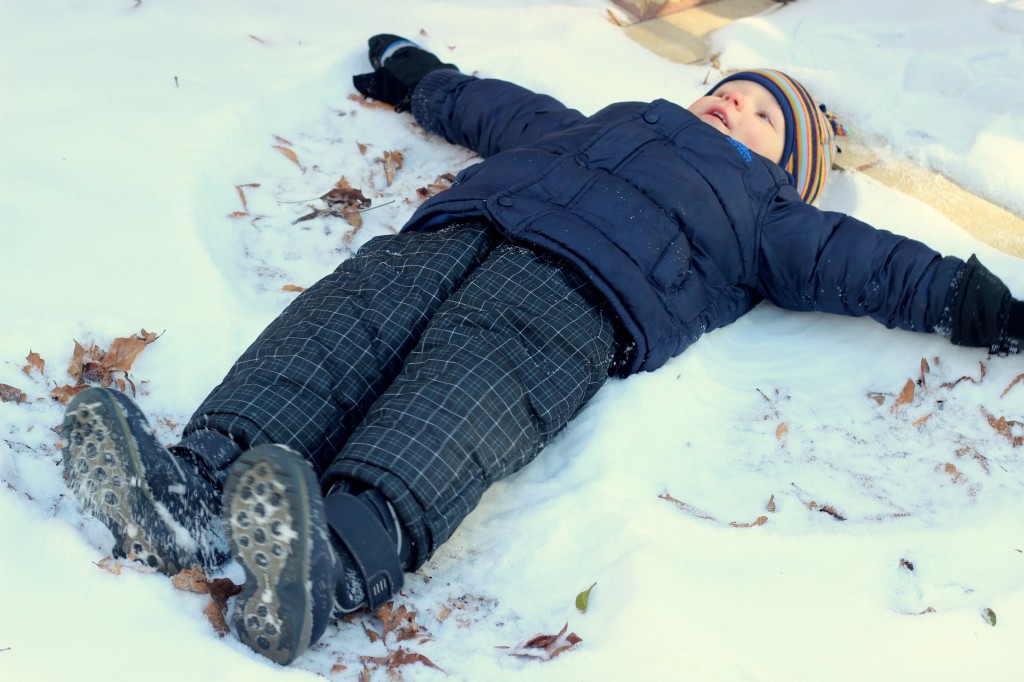 It's a little silly in this former Midwestern girl's point of view, but I suppose when (a) you've only got 2 snow plows for the entire county and (b) most people here are unfamiliar with snowy weather driving, it makes a lot of sense to shut things down.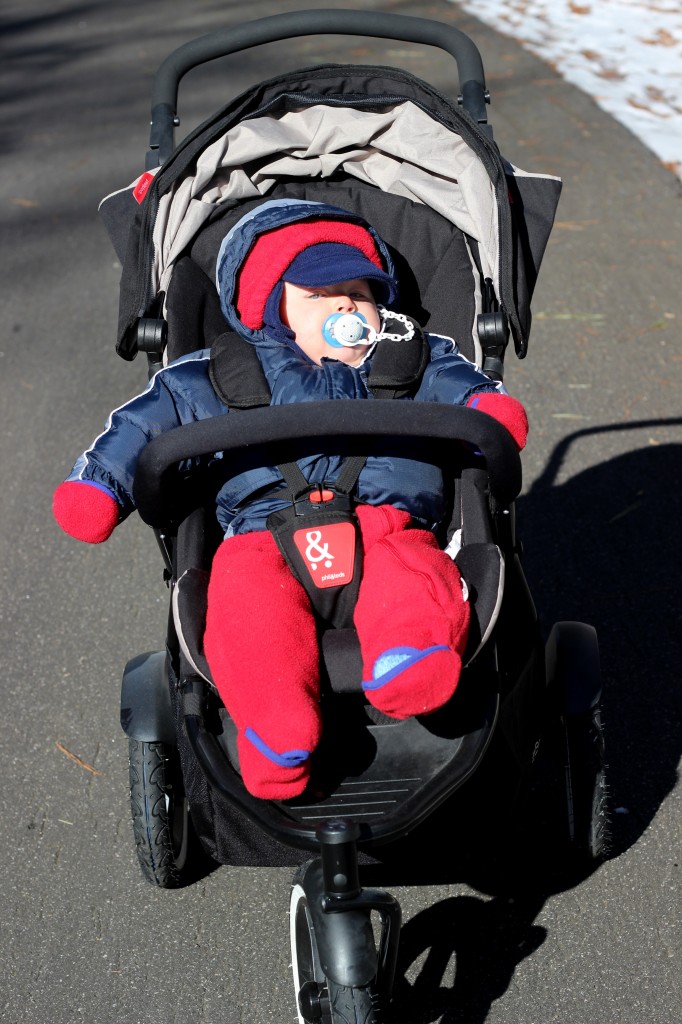 Besides, I have to admit that seeing the boys all dressed up for winter is pretty cute 🙂