For the next 2 weeks, the 3 of us will be hanging out at Chris' childhood home in St. Simons Island, GA.  At the moment, I'm currently seated at probably one of my favorite spots in the guest house: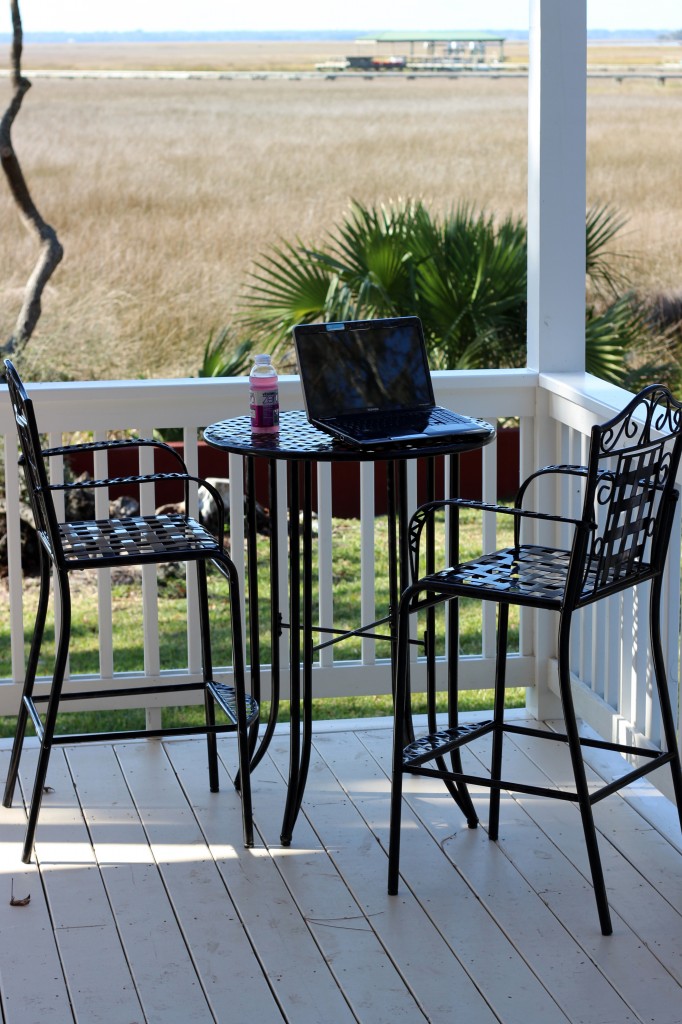 Overlooking the marsh on the downstairs porch
I have a pork loin roast in the slow-cooker.  The baby is asleep.  It's mid-70s and I can smell the pine needles and the salt air.
Lovely.
We arrived in SSI on Wednesday evening.  Our flight got into Jacksonville, FL and my mother-in-law made the hour and twenty minute drive south to pick us up.  Joe, as usual, was a trouper and made the trip fairly easily.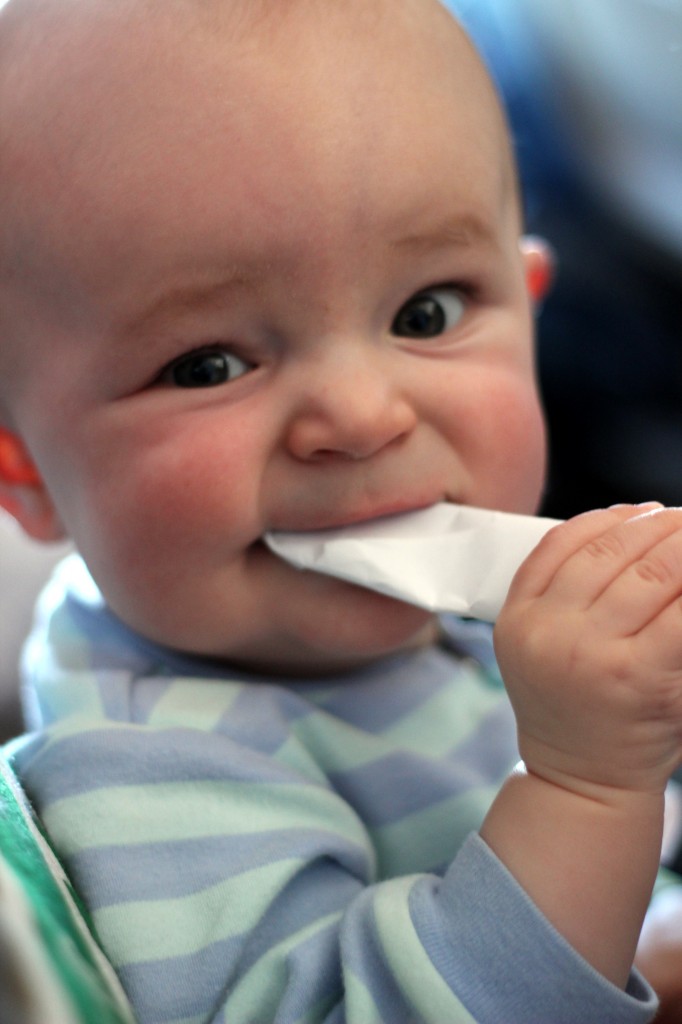 Joe, learning that boarding passes don't taste that good
Of course, any traveling is easy after that long flight from New Zealand!
The following day, we took Joe on several excursions: in the pram around the neighborhood…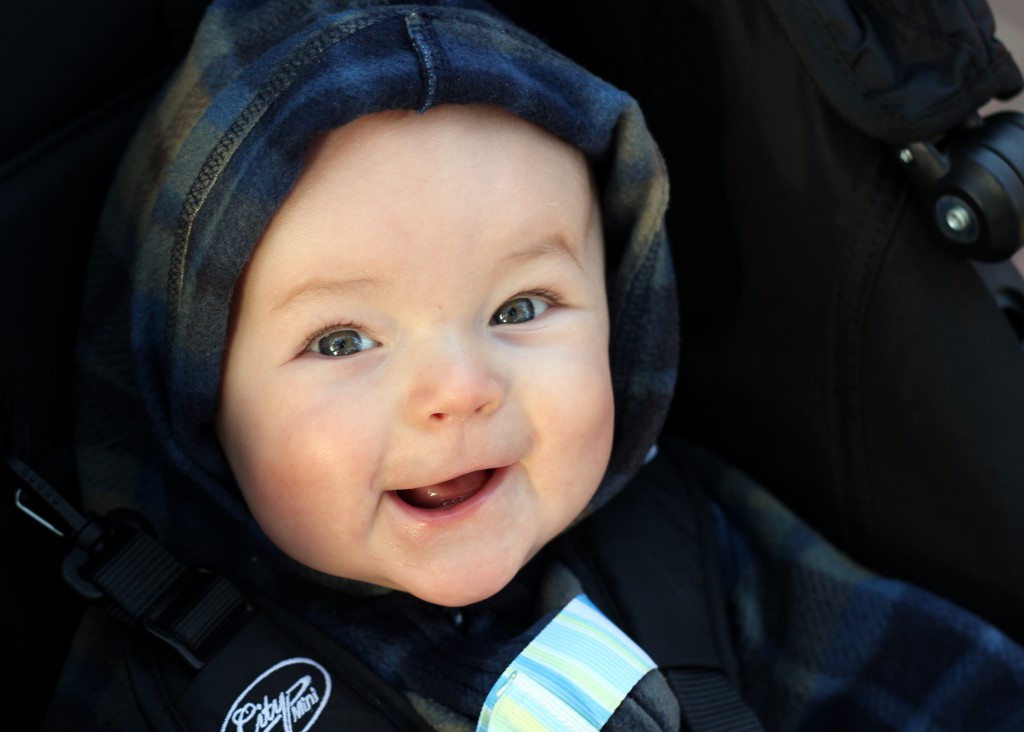 His very first bike ride in the bicycle trailer…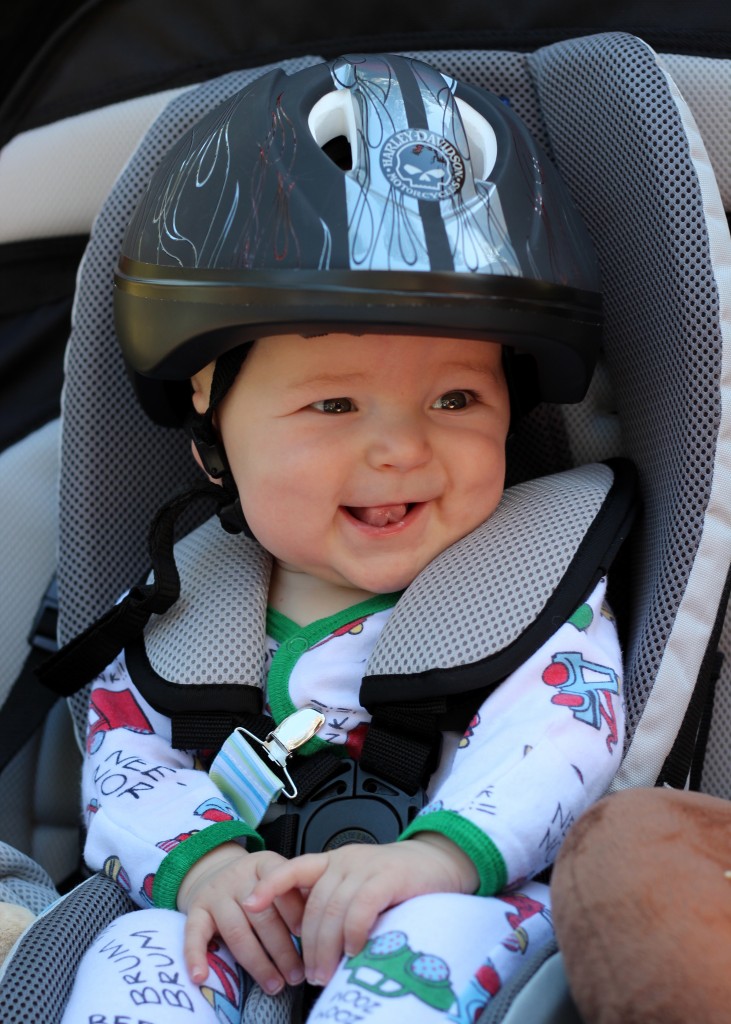 Helmet?  Check!
Joe was asleep within 10 minutes of that bike ride, I kid you not.
Chris' mom made sure to have some baby supplies on-hand for our arrival.  The crib was set up, the diapers and wipes were waiting, and Joe had some new toys with which to play.  As you can probably guess, he was thrilled!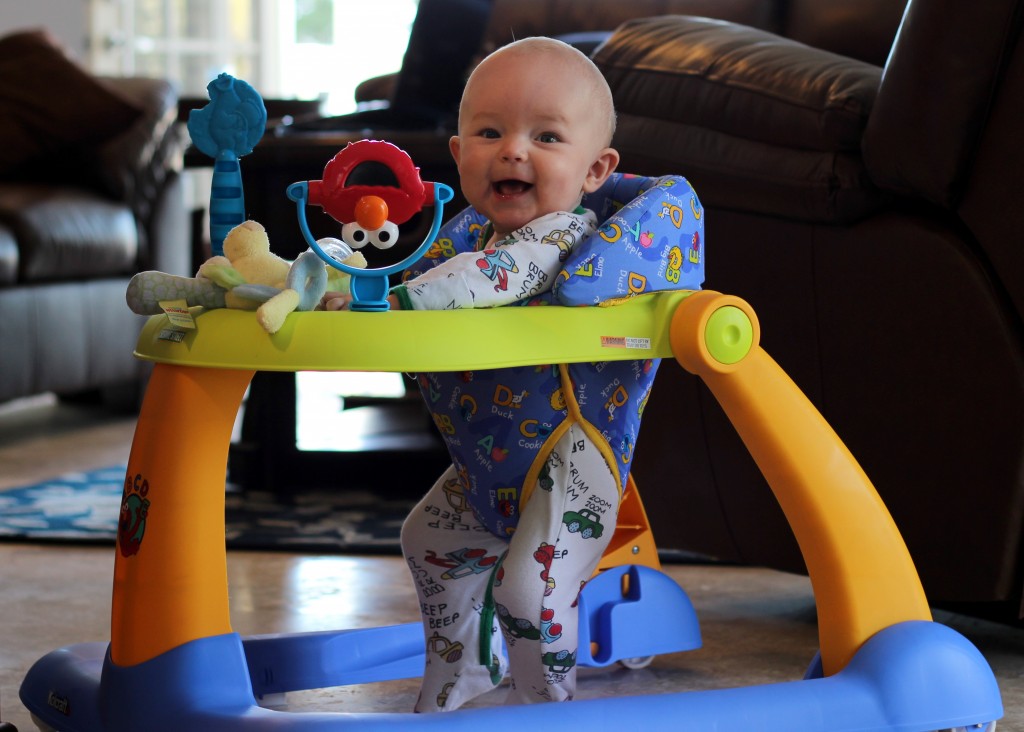 More family will be getting into Georgia over the next few days: my brother-in-law and his wife, Michael and Anna, arrive sometime tomorrow morning.  They're making the trip from Charleston, SC, where they've just finished another semester of medical school.
My sister-in-law and her husband, Nicki and Preston, will arrive tomorrow evening.  They're driving over from Nashville, TN.  Nick is a counselor/social worker, and Preston is a social worker who's going back to school next month to become a paralegal.
Chris' aunts, Lynette and Jackie, are coming down from Charleston and Beaufort, SC on Monday.  His Aunt Barbara was unable to make it, but she'll be here in spirit.  Lynette and Jackie are my mother-in-law's sisters, and they'll be staying till Tuesday evening.  It'll be great to see both of these wonderful women again, and for them – along with my siblings-in-law – to meet Joe!
I should head back inside to check on the pork loin roast.  Dinner tonight is barbecued pulled pork sandwiches.  Can't wait!