We have been enjoying some of the beautiful late-autumn weather here in New Zealand.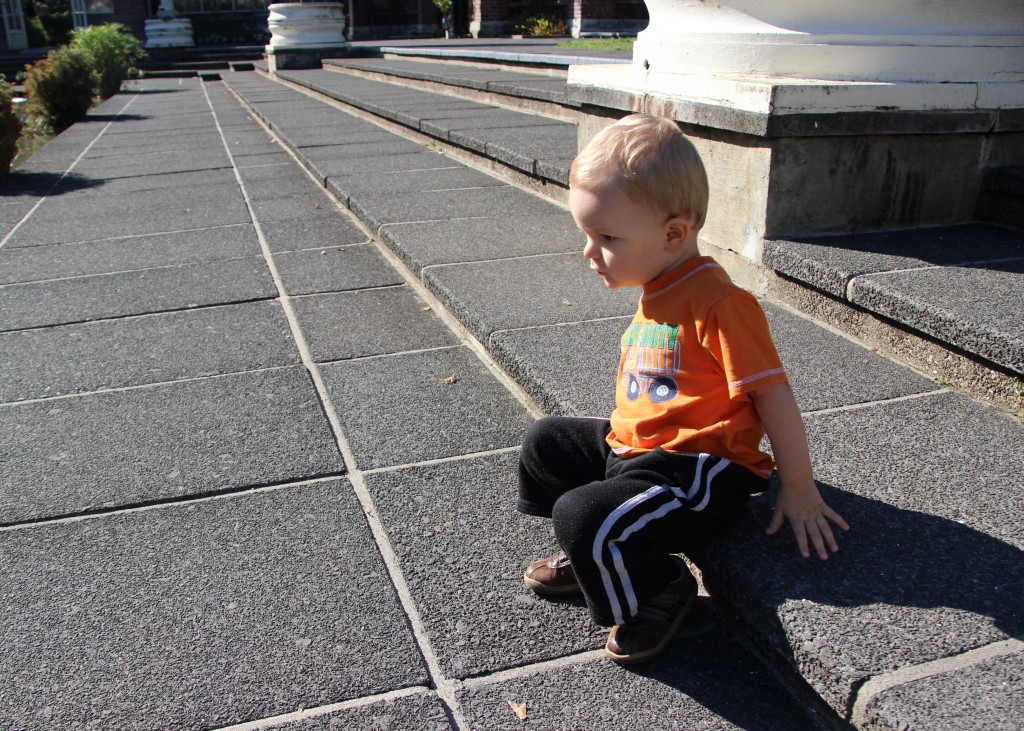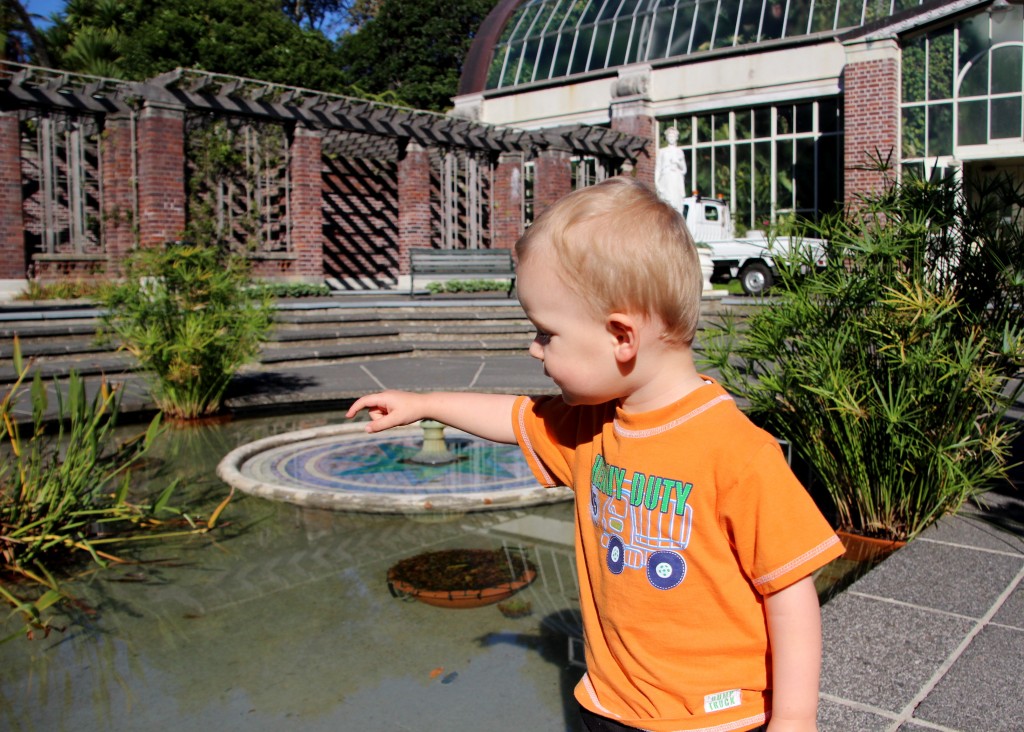 We were checking out the Winter Gardens in Auckland Domain.
Joe was having so much fun looking at the goldfish in the pond between the greenhouses.  I was a bit worried that he might decide to go for a swim, i.e., fall in, but another little boy beat him to it!  I had just finished this photo when we heard a big "splash!" and turned around to see a boy of about 3 years old being fished out of the pond by his dad and an onlooker.  The dad was not impressed, but then again, neither was the little boy 🙂  Thankfully Joe did not take a page out of his book, and we all kept our feet on dry land.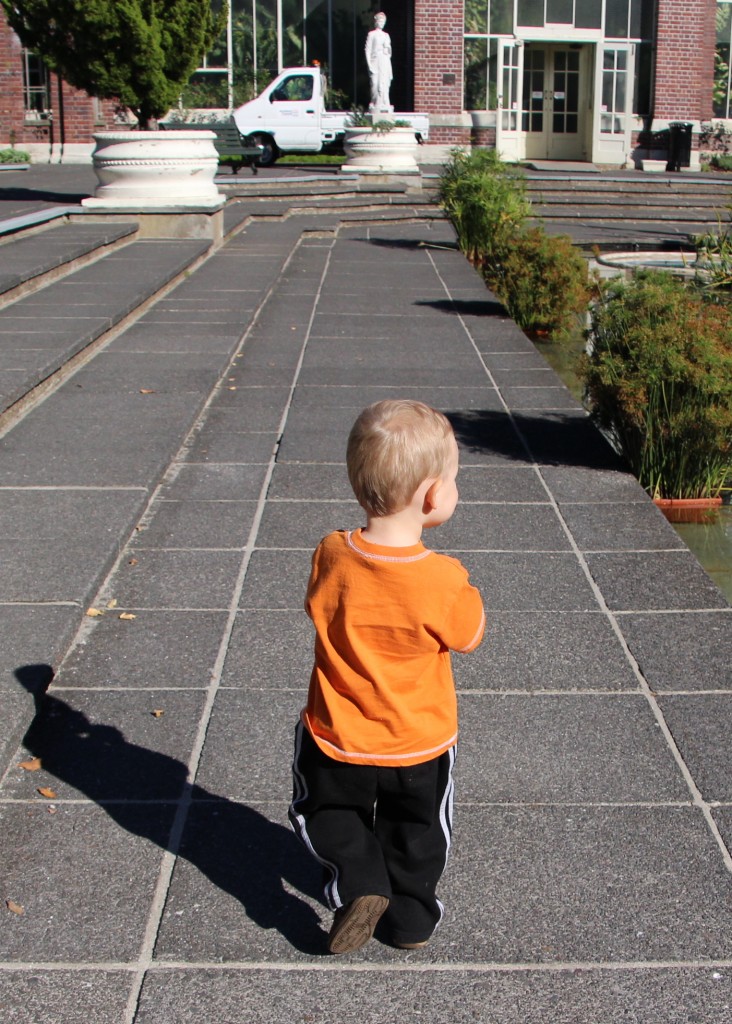 Walking towards the hot house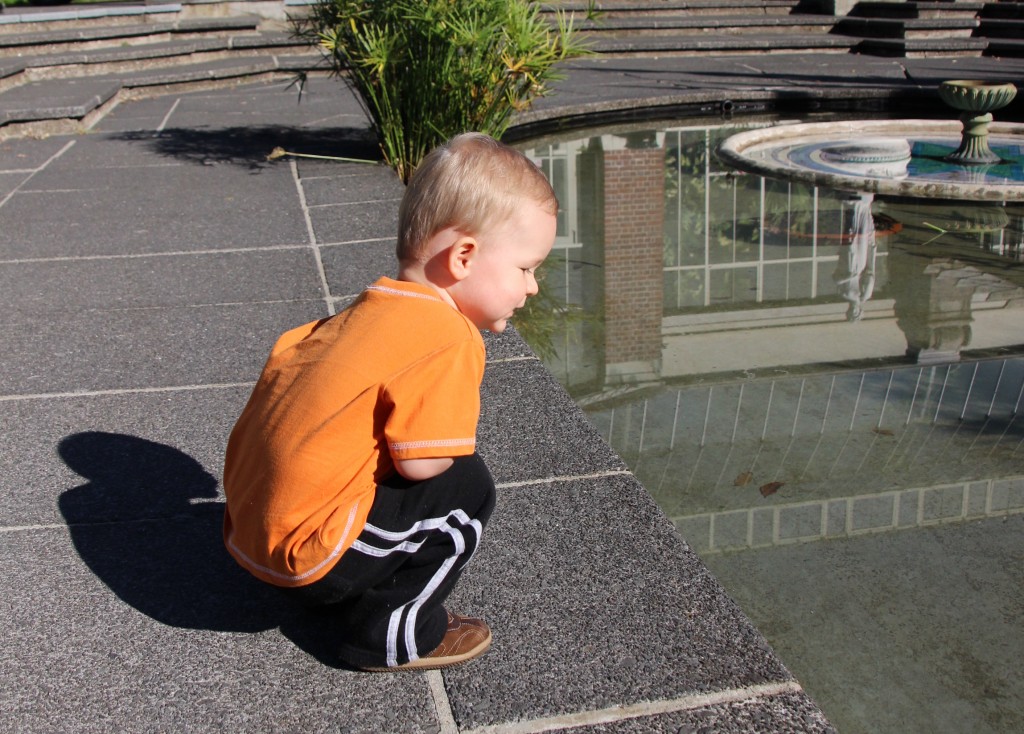 Observing more goldfish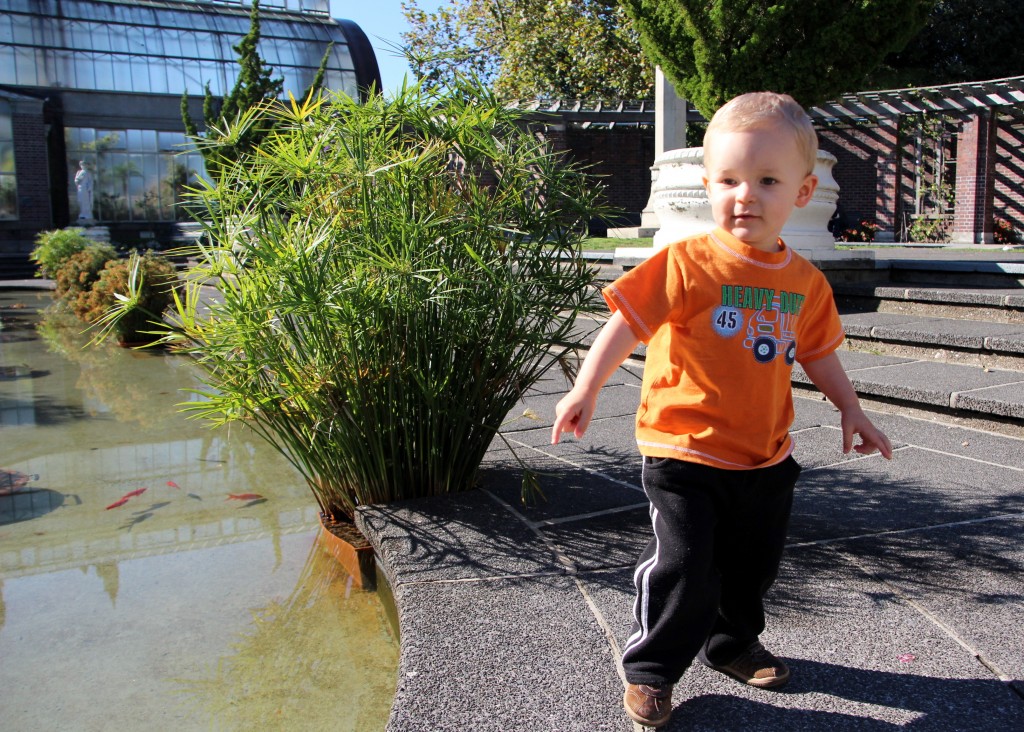 I love this boy!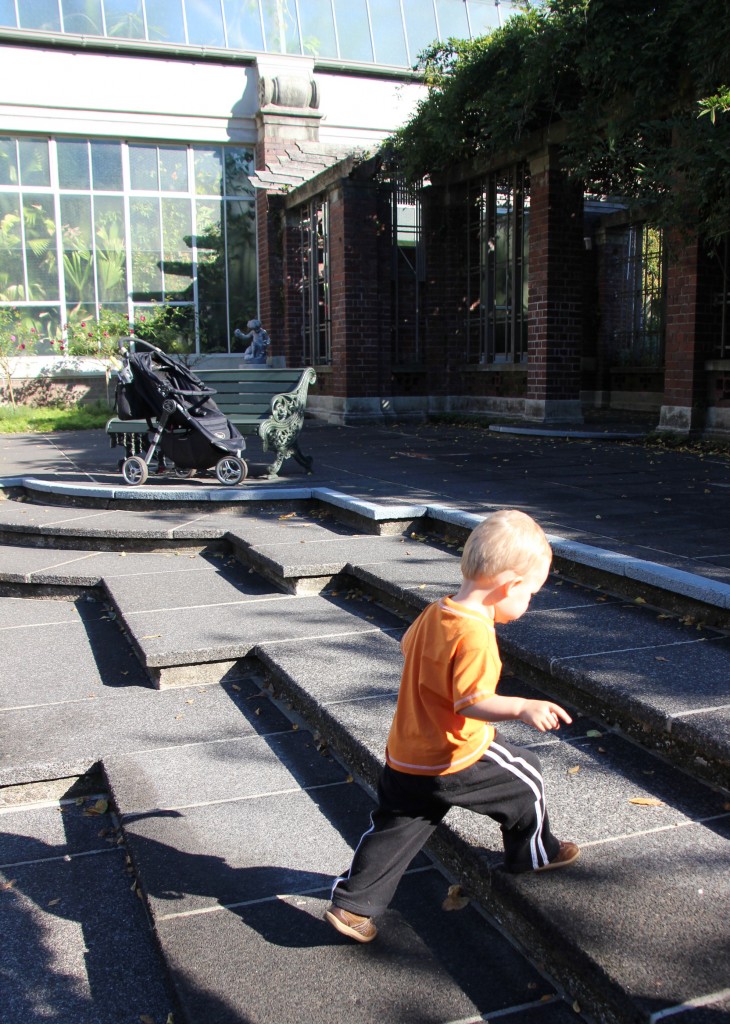 If there are steps, then Joe must climb them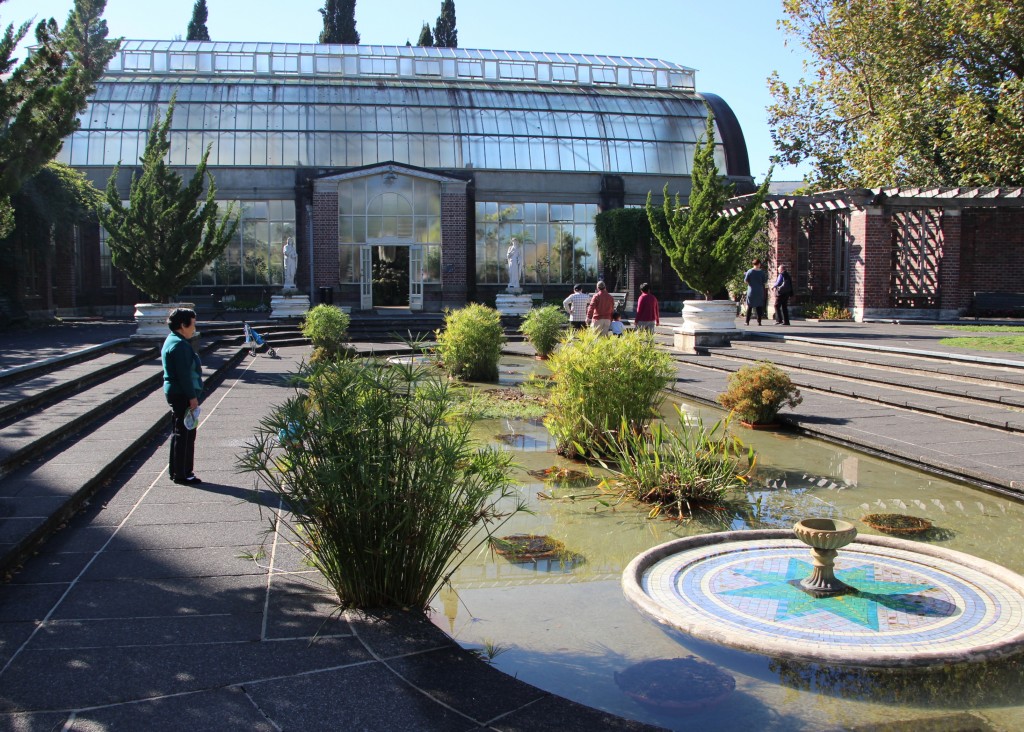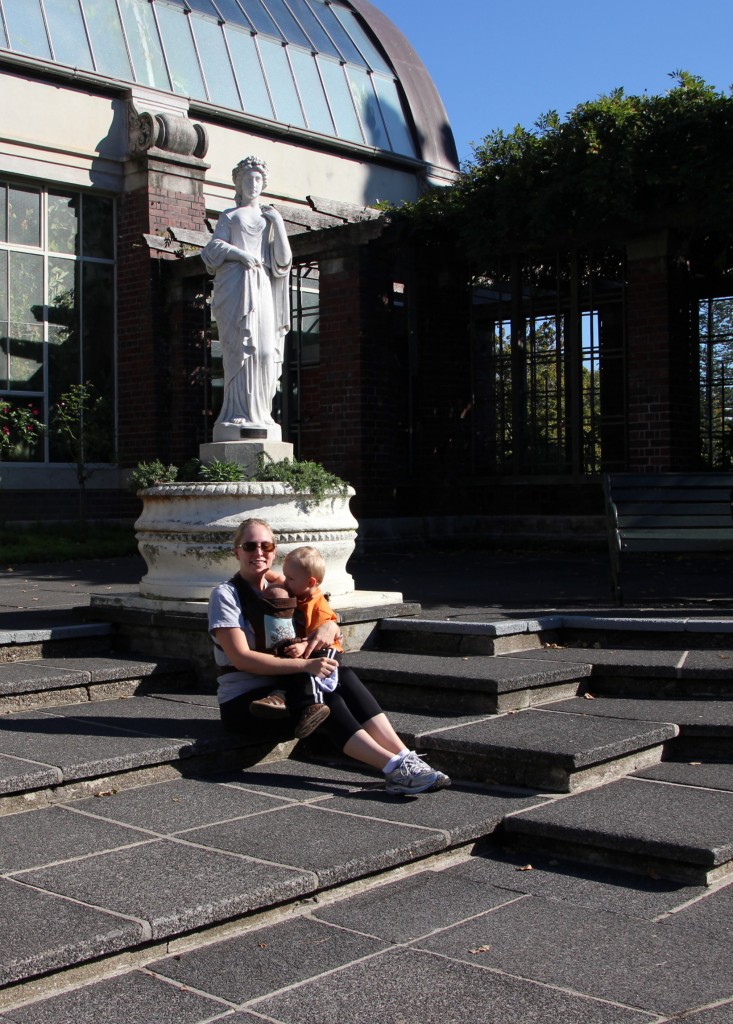 Mom and boys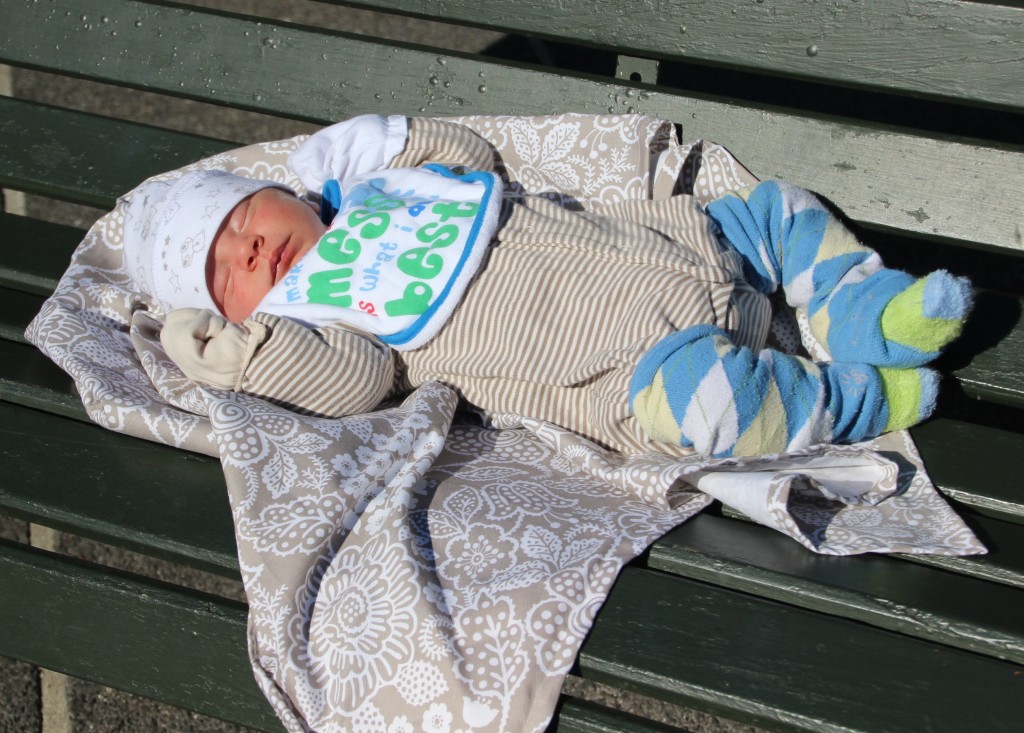 I'm glad that the weather has been so nice.  I've been able to walk off some of the baked goods that everyone keeps bringing over to congratulate us with 🙂  Seriously, we are inundated with cookies and muffins and brownies.  Because as my friend Kelli says, you don't want to lose the pregnancy weight too soon!