I had a great time hanging out with some work mates last Tuesday.  They wanted to meet Joe, and the One 2 One Cafe in Ponsonby seemed like the perfect spot for us all to grab a bite while letting the younger ones play in the courtyard.  Joe, of course, is a bit too young to run around in the courtyard or play in the sand pit, so he just hung out with us and charmed the socks off of everyone 🙂
I decided to walk home rather than catching the bus.  Ponsonby is such a nice area, and I love to look at all of the various shops and boutiques.  Joe was relatively happy in the baby carrier, so I took advantage of that and stopped in The Garden Party.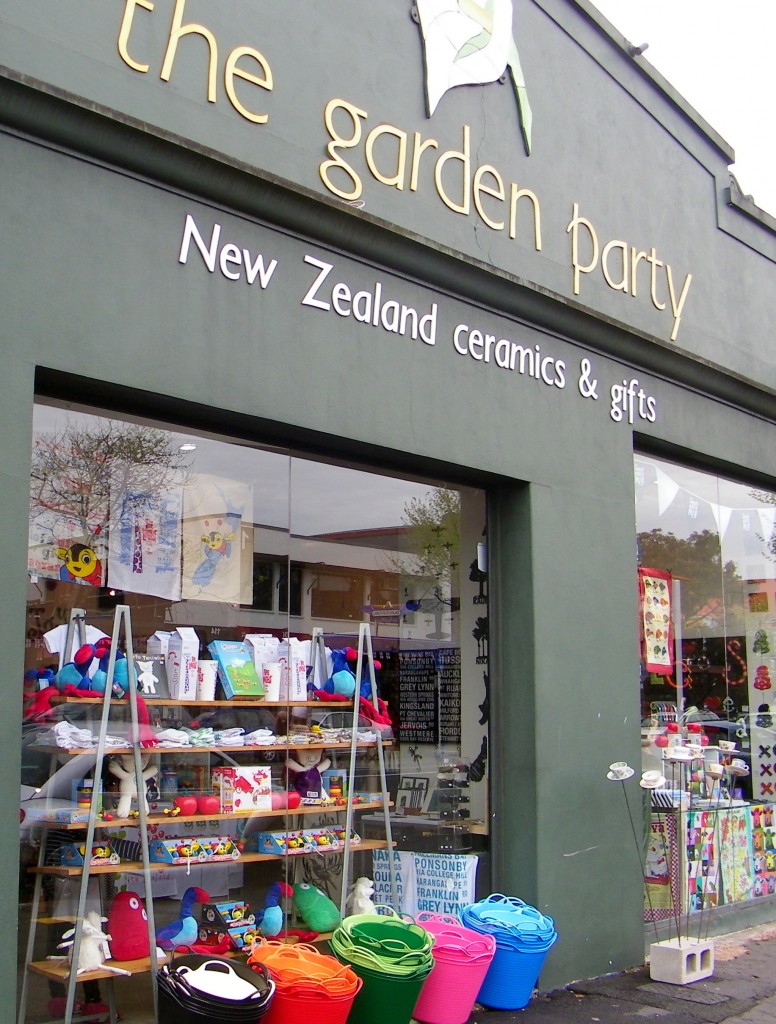 I've been by here before, but was never able to go inside.  Today was finally the day!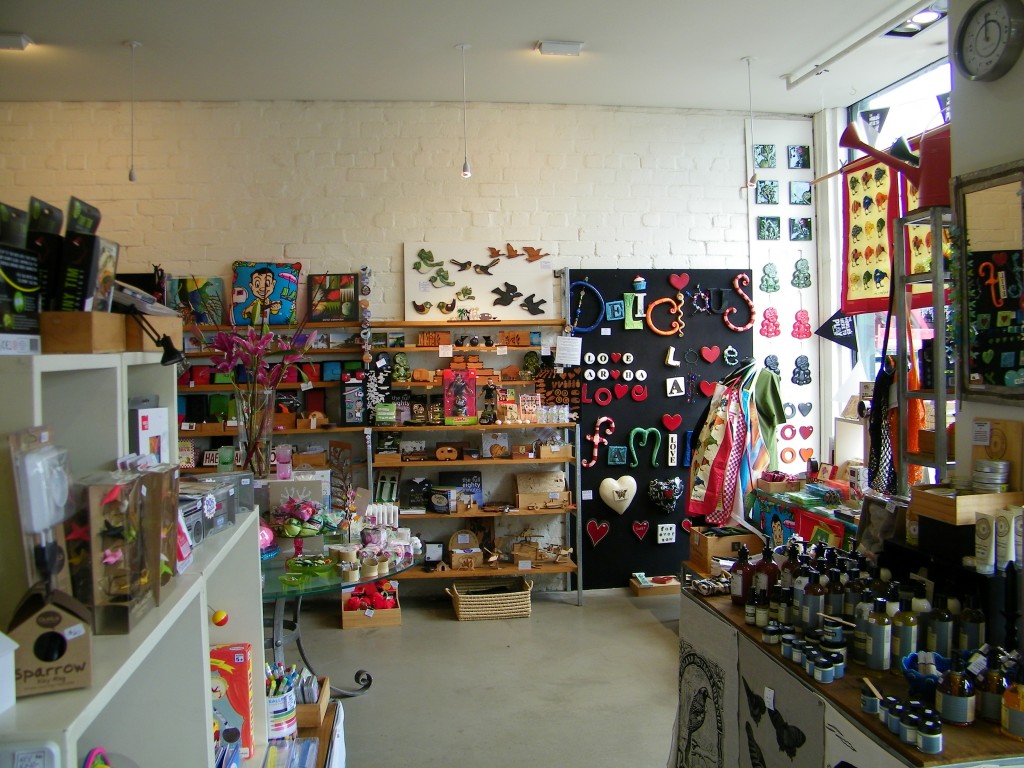 They have so many cute things inside – art, toys, clothing, lotions, linens, and games.  Those are just a few of the items that they offer.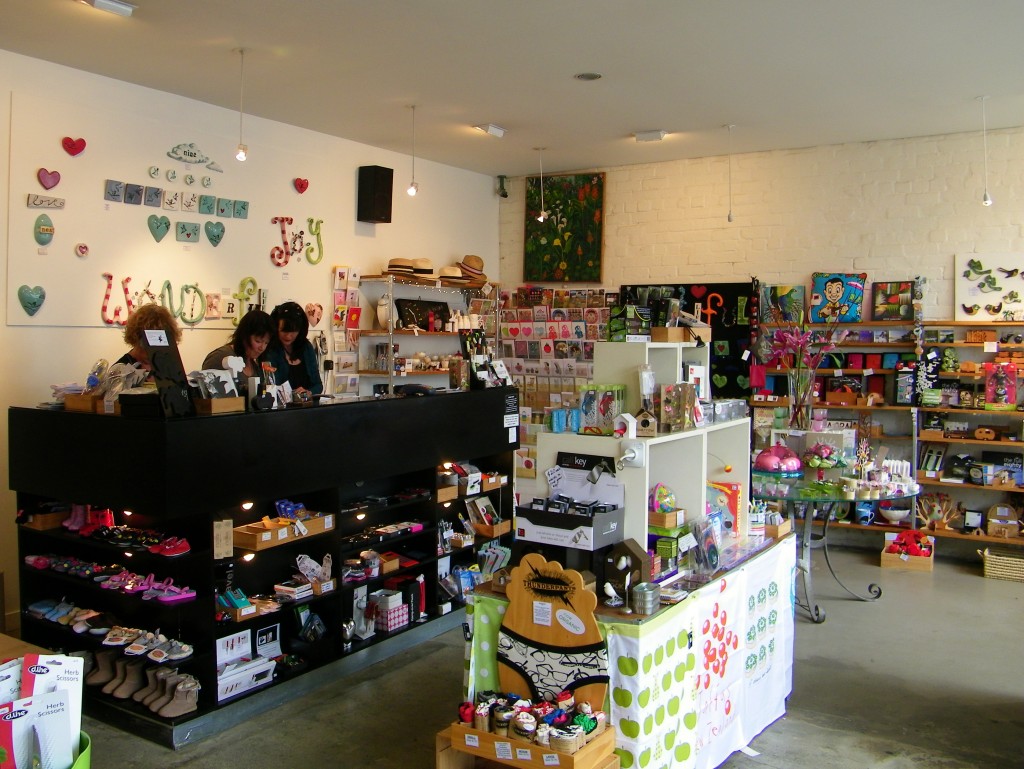 In the end, I purchased two items as Christmas gifts.  Since there's a chance that the recipients read this blog, I won't tell or show you what I purchased – you'll just have to guess!
The Garden Party is located at 71 Ponsonby Road, and it's worth the visit.  Items are reasonably priced, and they offer free gift wrap.  If you're unable to visit their physical store, you can still shop by visiting their website {the free gift wrap applies online, too!}.  Do note that the website makes noise, so if you're perusing blogs while at work, you might want to turn down the volume before clicking 😉