Happy Valentine's Day!
As a Valentine's gift to you, let me introduce you to our new-to-us (but decidedly not new) piano!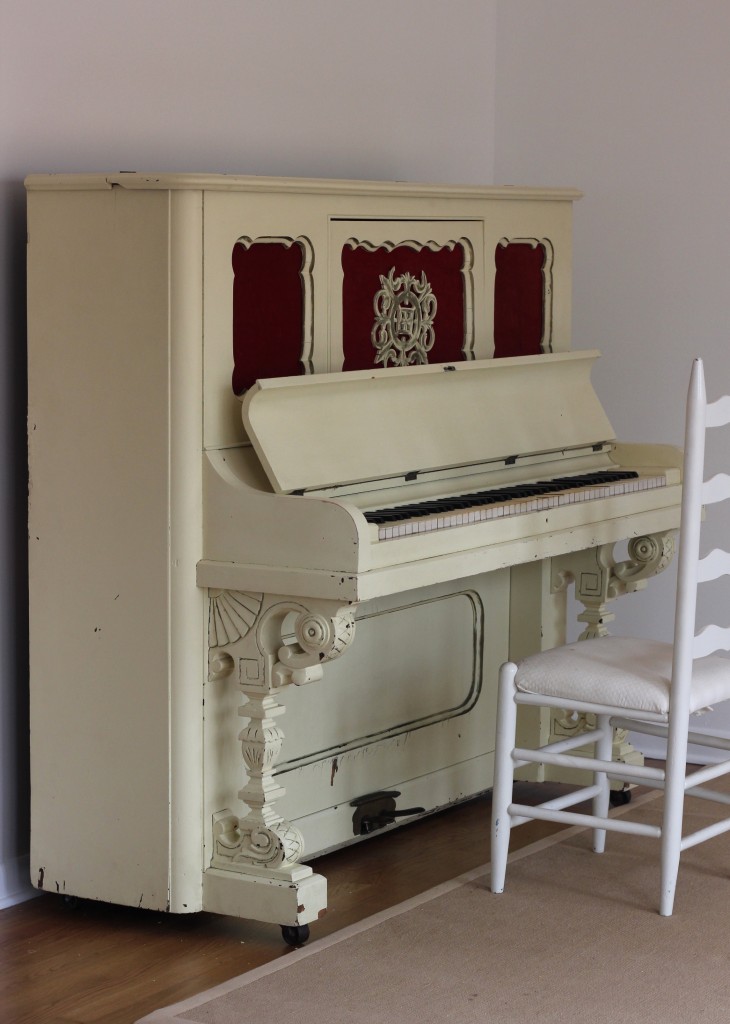 Yes, it's a bit of a mess, but you know something?  It was cheap.  How cheap?  Free (even the chair was free – a side-of-the-road treasure I picked up!).  Does it look better now?  It certainly does to me, helped in part by the thorough scrubbing I gave it once it arrived.  It was a mess.  I'm not talking cobwebs and spills, but more a layer of grime from not being used in years…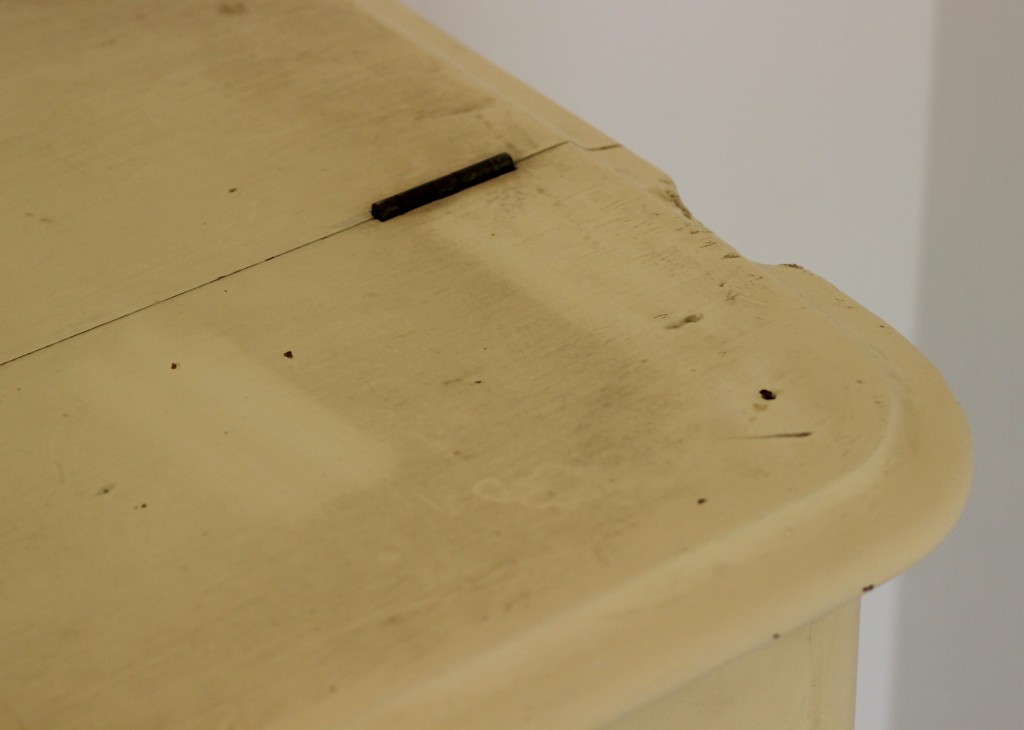 I'm sure that you can see my scrub marks.  The dirt layer remained after attacking it with a cleaning spray.  I finally rolled my sleeves up and went at it with a scrubby sponge and hot, soapy water.  The whole piano was like this.  Take a look at the lip of that lid…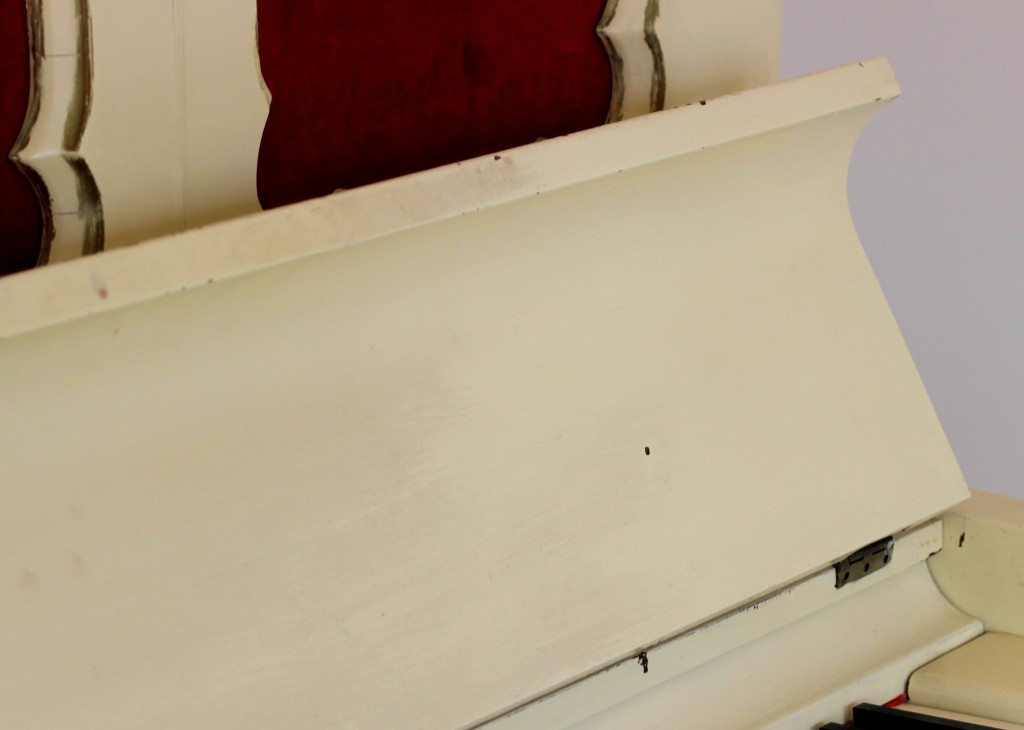 Dirty with a capital "D".  But cleaner now 🙂
I took piano lessons for nearly 14 years, from age 4 1/2 – 18 1/2.  I used to own a baby grand piano but we sold it before moving to NZ.  Definitely the right decision (I can't imagine how much it would have cost to haul that thing all over the place) but a sad one.  I've been wanting a replacement but our new house has required a lot of, er, attention.  And by attention, I really mean money.  So, I figured that any plans for a piano would have to wait, until this one about fell into our laps.
Well, maybe "fell into our laps" is oversimplifying.  It did take several months to sort out the details (like for the owners to find a 2 x 4 to screw on the back to replace the missing handle so that the movers could lift it) but never mind all of that: it's here now.  And now, I want to paint it.  The red on that piano?  It's red velvet cloth with nothing behind it.  I'm thinking that I'll either remove it and replace it with a different fabric, or perhaps remove it and then completely cover those areas with MDF board cut into rectangles, surrounded by some quarter-round, and with a wooden medallion of some sort in the middle painted a contrasting color.  Something a la this
Or something like this (though not in green)…
In the meantime, I'm glad to have a piano once again.  Since it's free and old, I don't mind having the boys play on it.  Joe has been treating us to several concerts a day.  Here's a sample of what I get to listen to:

Sweet music to my ears 🙂