There are some days where I look like a hot mess.  I didn't shower the day before, Joe woke up before I could take a shower after running the next morning, and now it's 11am and my hair is, in a word, icky.
What to do, what to do.
Time for the sock bun!  Easy, and makes messy hair look good because, guess what?  It actually works best when your hair is kind of gross.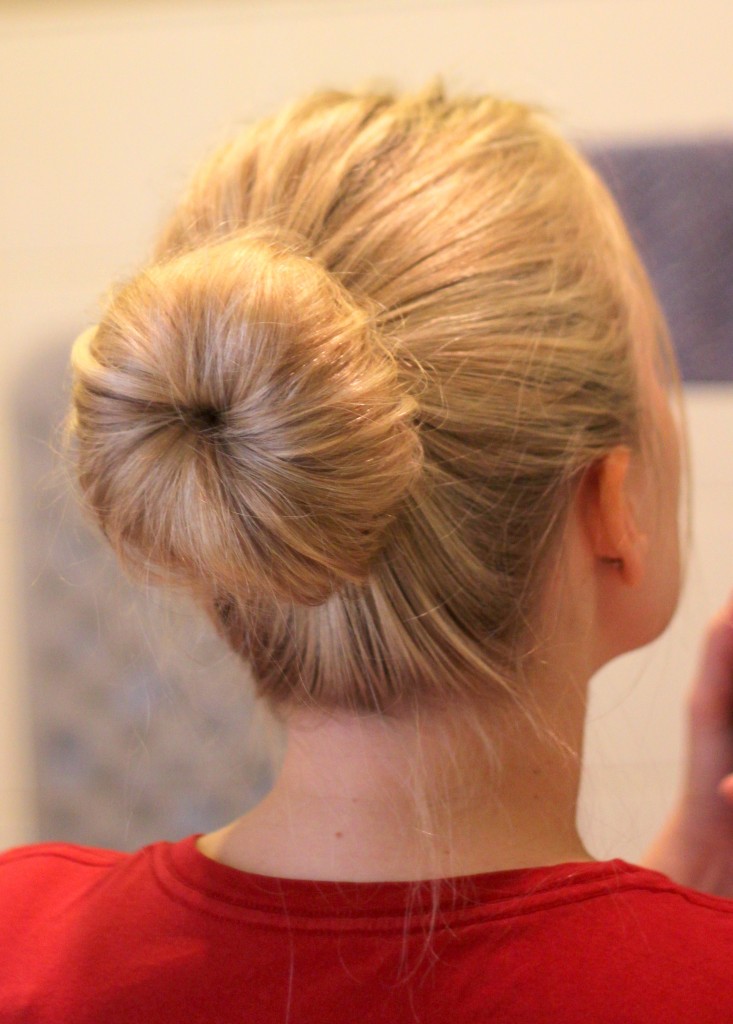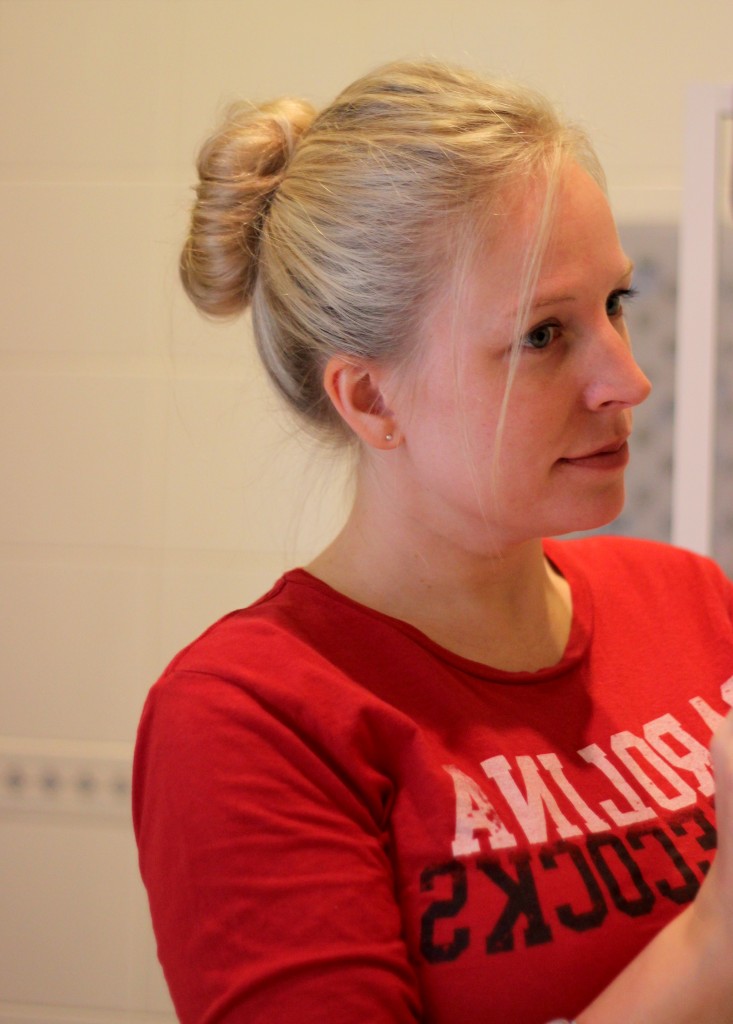 You'd never guess that hidden in that bun is a sock, or that my hair hasn't been washed in nearly 2 days.
It's quick, cheap, and easy.  Just follow the steps in this video.  The only thing that I do different is that I use hair pins to secure it a bit more – otherwise I think it would fall out.