Shortly after moving to New Zealand, Chris discovered a new favorite: the Tim Tam.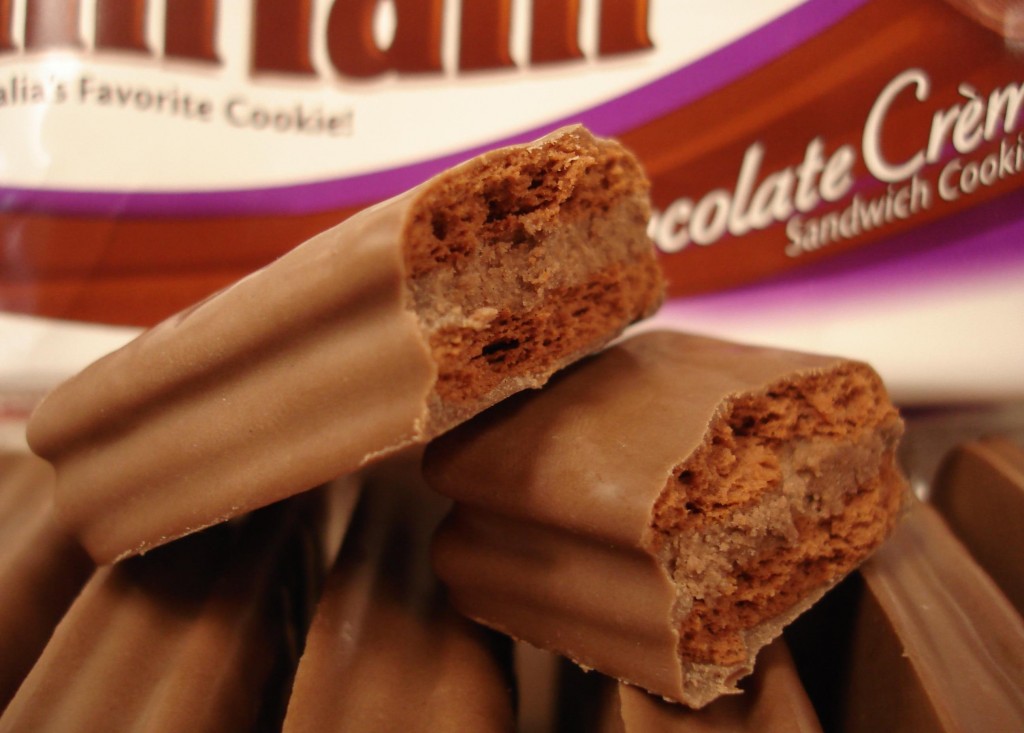 Chris told me they were yummy and fellow bloggers assured me that I had to try them, but I wasn't sure.  I took one look, turned up my nose, and said, "Ugh!  Looks like a bunch of over-processed, chemical-laden, highly preserved crap to me! No thank you!"
I kept this up for awhile.  Chris would go to the grocery, get a box, and I'd stare at them, thinking, "What on Earth is the big deal?  They look so unappetizing and… processed!"  Chris continued to eat them, telling me, "You should give 'em a try.  You'll like 'em."
I've heard that before.  Don't make me bring up the banoffee pie cookie incident.  Blech!
I maintained my distance till last week.  It was late, I was hungry, and I saw a package of the chewy caramel Tim Tams sitting on the counter.  I scrunched my forehead, twisted my mouth, and figured, "Eh – what the heck.  It's only a cookie, right?"
Bad idea.
I ate one of those things, and I went from being a self-controlled, healthy-food-loving, well-balanced nurse…
Into this:
No more fruits and veggies for me!  It's all about the Tim Tams 🙂
Let's just say that it's a good thing I have one of these…
Because I have a feeling that in a little while, I'm going to have a heart attack when I step on one of these!