This weekend, we headed out to The Virginia Living Museum in Newport News, VA.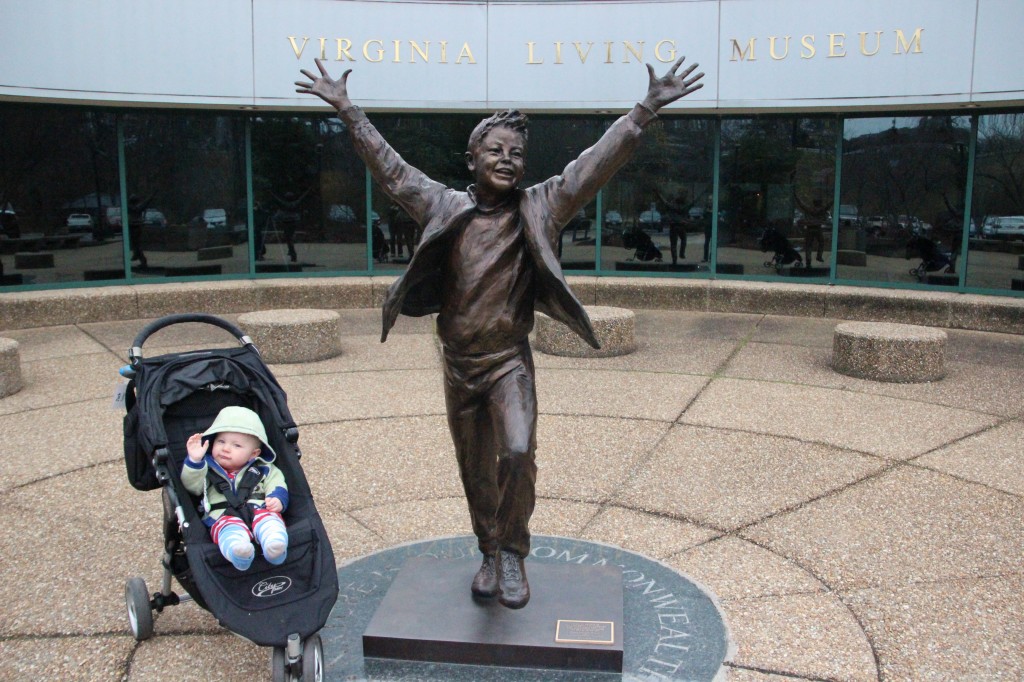 Jack says, "Hey guys!"
I've heard good things about this museum for awhile now. Jack's recent bout with croup has left us feeling housebound, so we decided to escape our cabin fever and the rainy weather with a trip.  It was a great decision.  At only 25 minutes away, it's close enough to be convenient but far away enough to feel like a special occasion.  We decided to purchase a family membership with guest passes, so that we can come back whenever we want and bring guests with us when they visit us.
They had a special exhibit this past weekend – reptiles and snakes and all sorts of other things.  Joe had hands on time with tortoises, snakes, cockroaches, a Savannah Monitor, and several other lizards.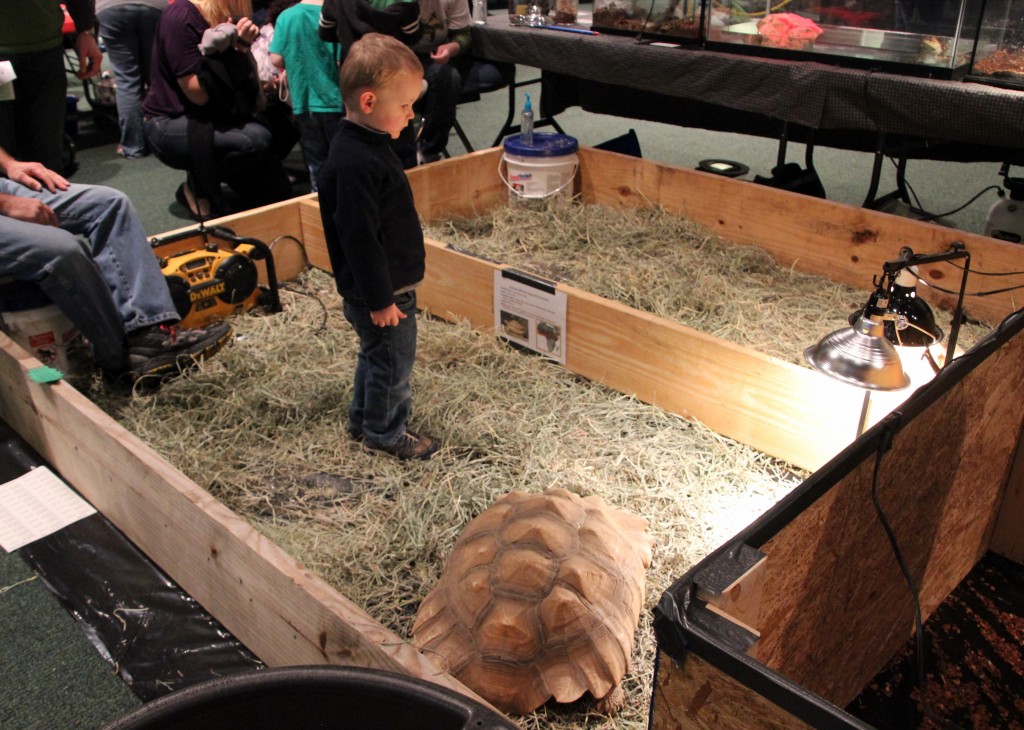 Observing the Tortoises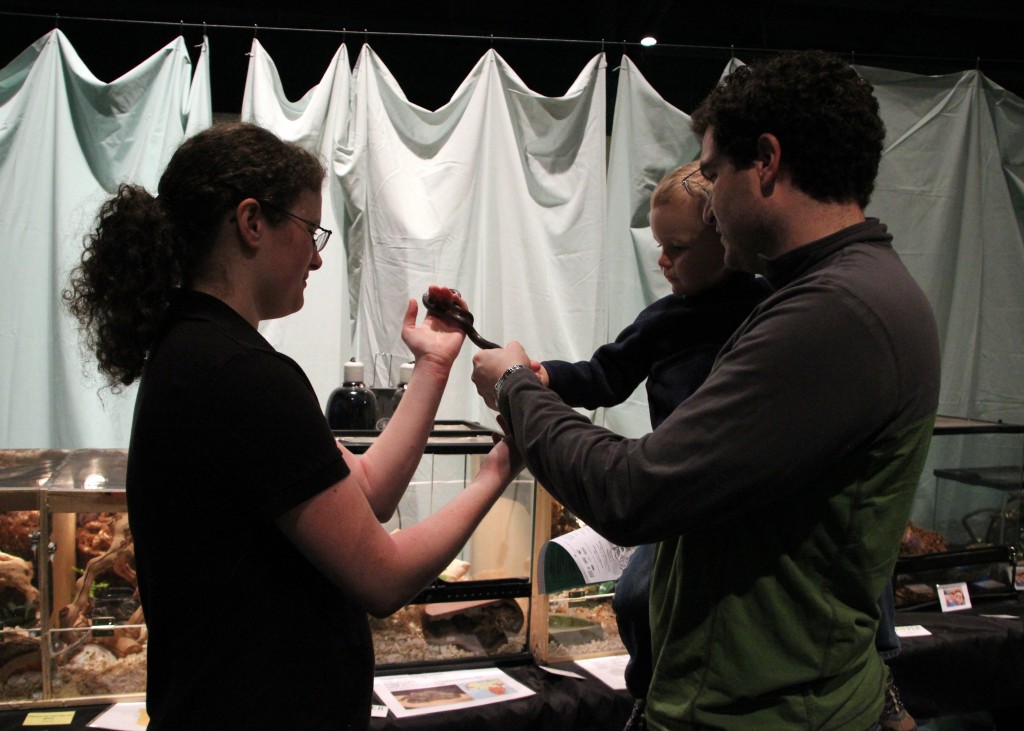 Petting an African House Snake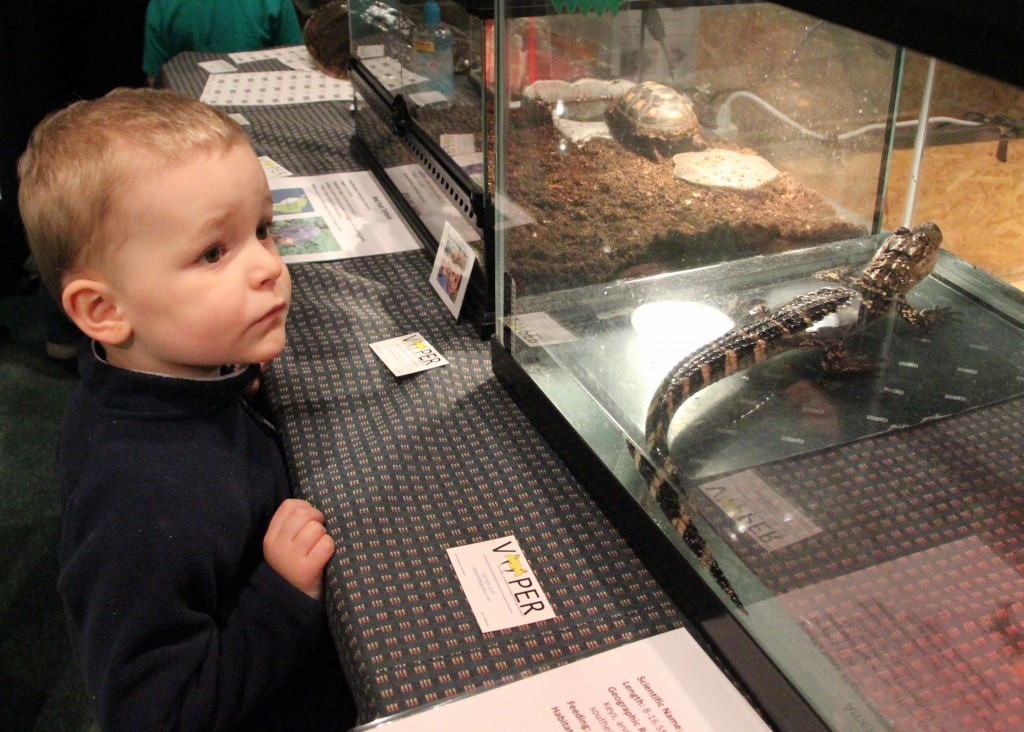 Just a little bit scary…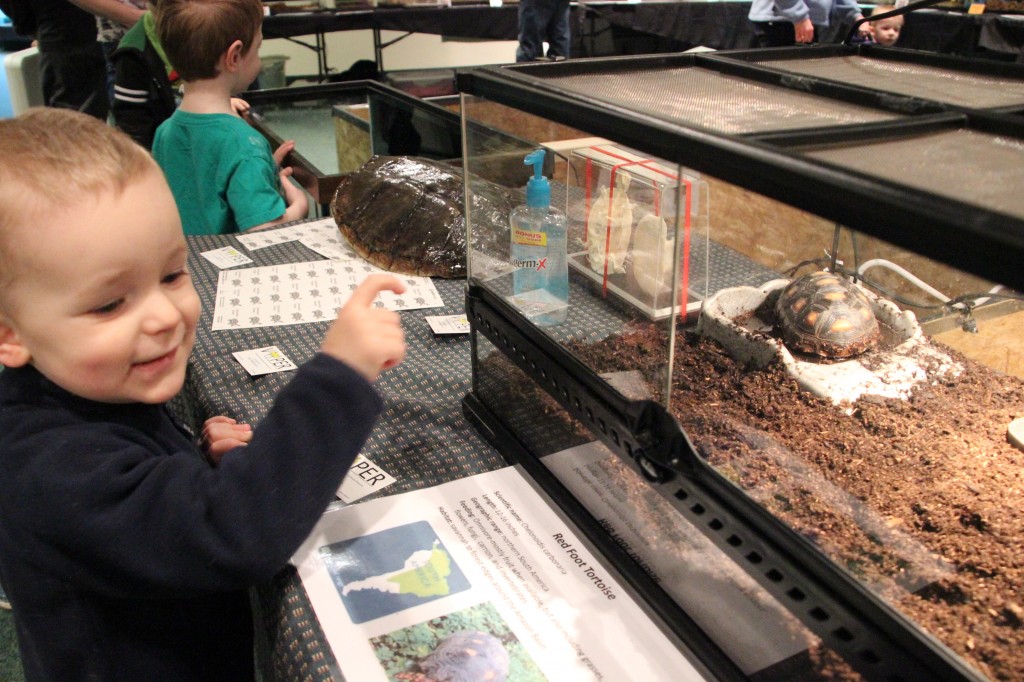 Turtles are fun!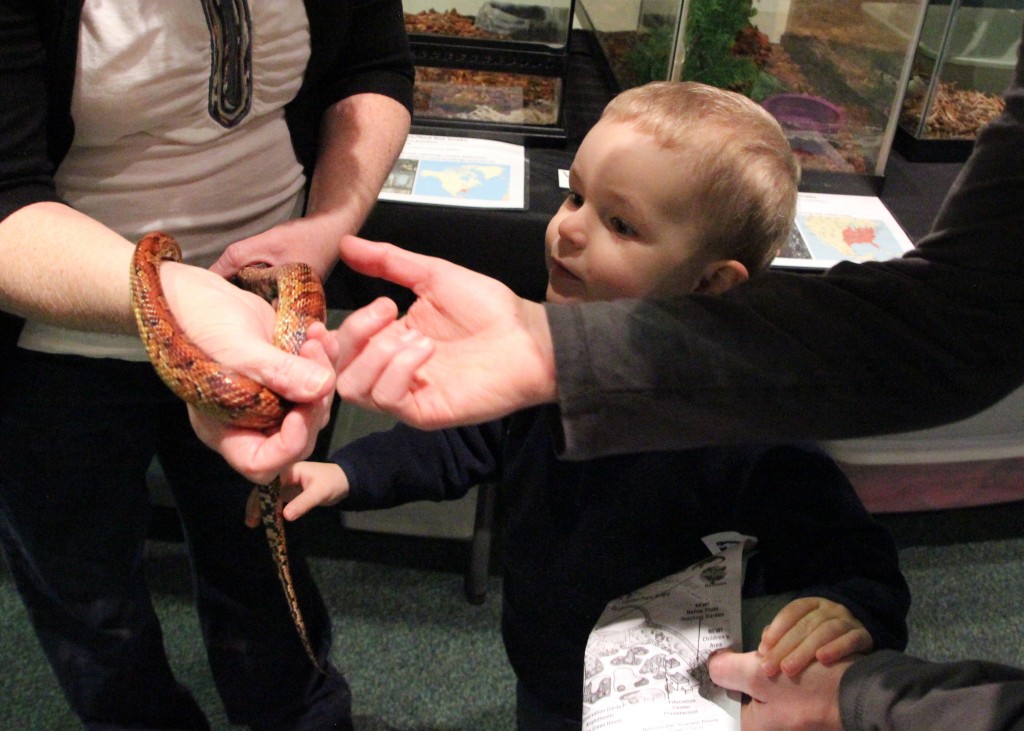 So interesting!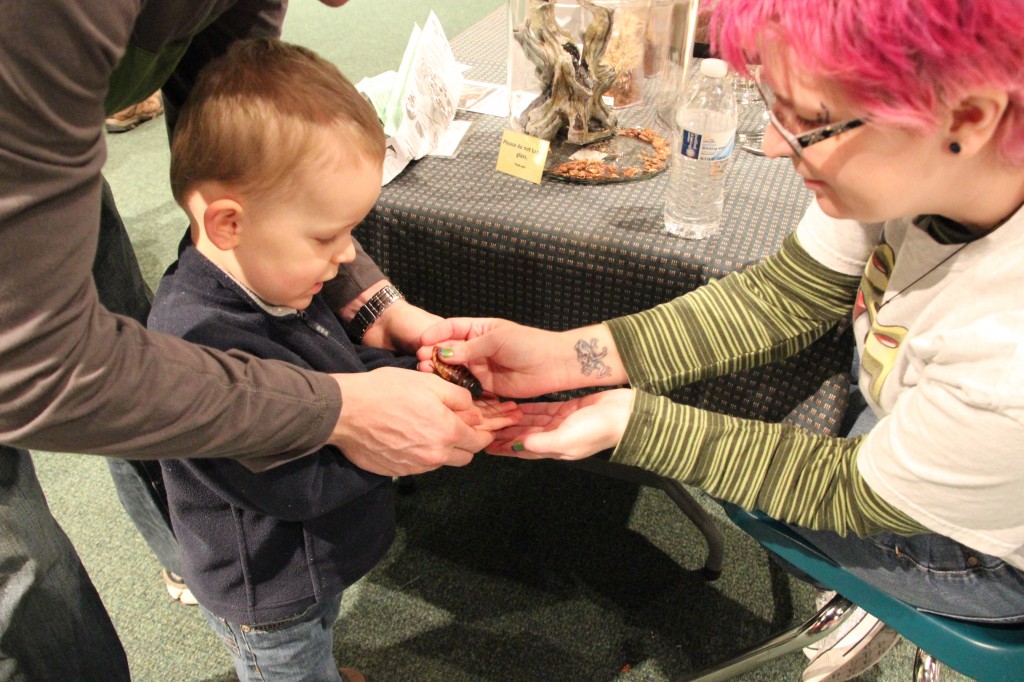 Holding a Hissing Madagascar Cockroach
I was brave, too, and petted several snakes, lizards, and held the hissing cockroach.  Those cockroaches have sharp legs.  I'm glad Joe didn't get scratched by one, but I did and it was hurt enough that I actually yelped. I thought it had bit me and had a throbbing hand for hours afterward.  Definitely glad Joe didn't have that happen.
There was so much to see and Joe was beyond excited.  It was difficult to take photos, because (a) he could barely stand still and (b) the museum is dim.  There are many displays of fish, owls, bats, and other native Virginia animals and plants.  Joe had a wonderful time and we barely scratched the surface of what there was to see.
However, now that we have the annual membership, we can head back whenever we wish.  I'm looking forward to seeing the outdoor displays and trails, perhaps viewing a show in the planetarium, or simply being able to learn more about our new state.
Here are a few more photos of our visit.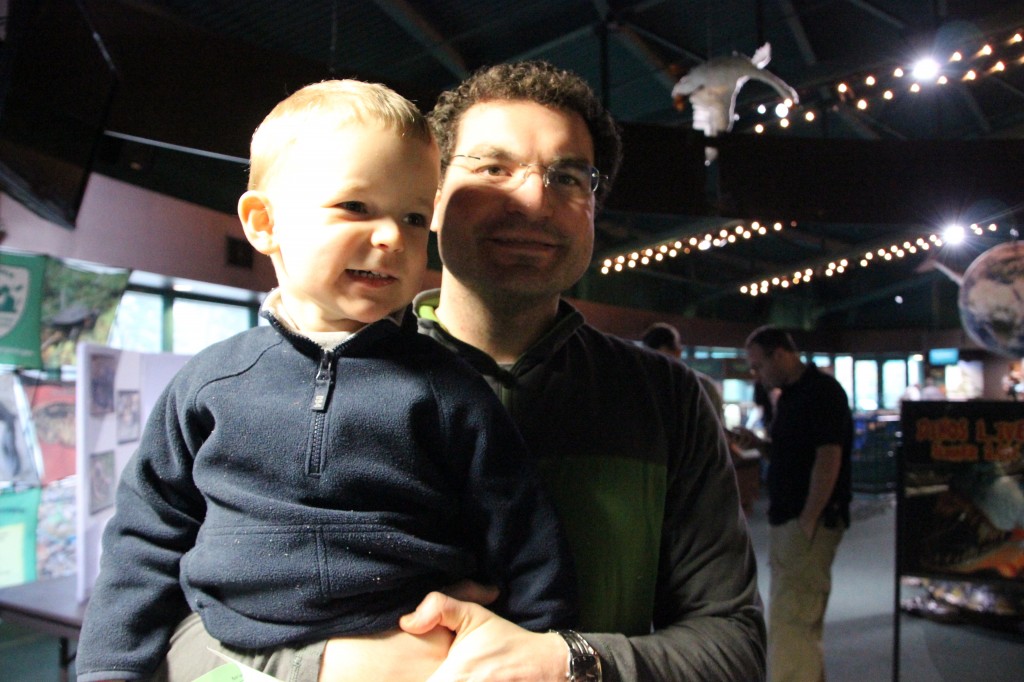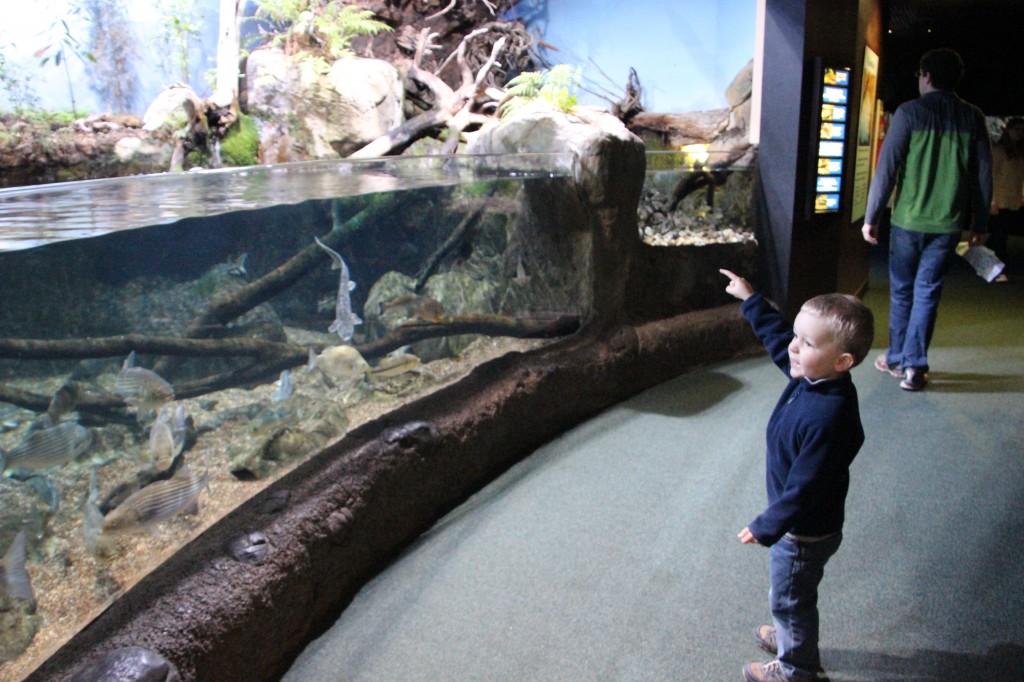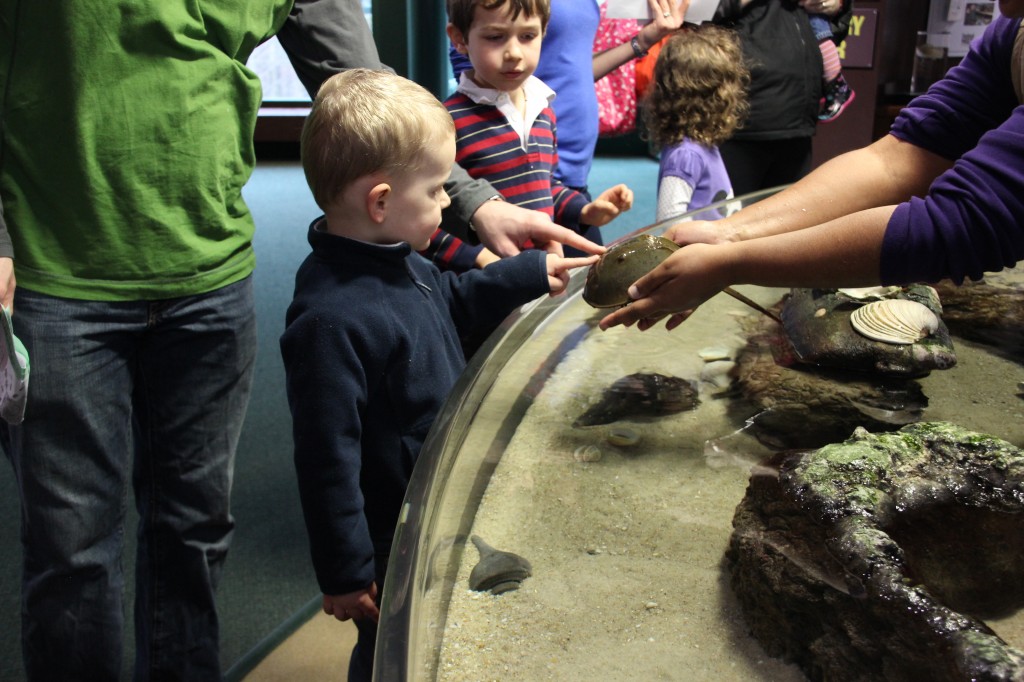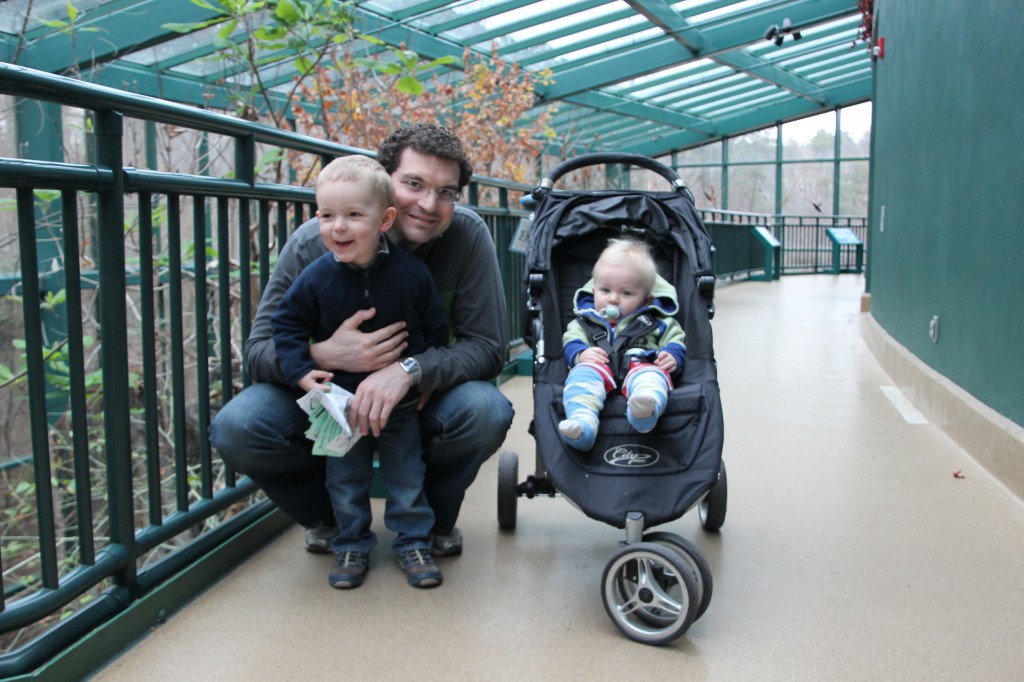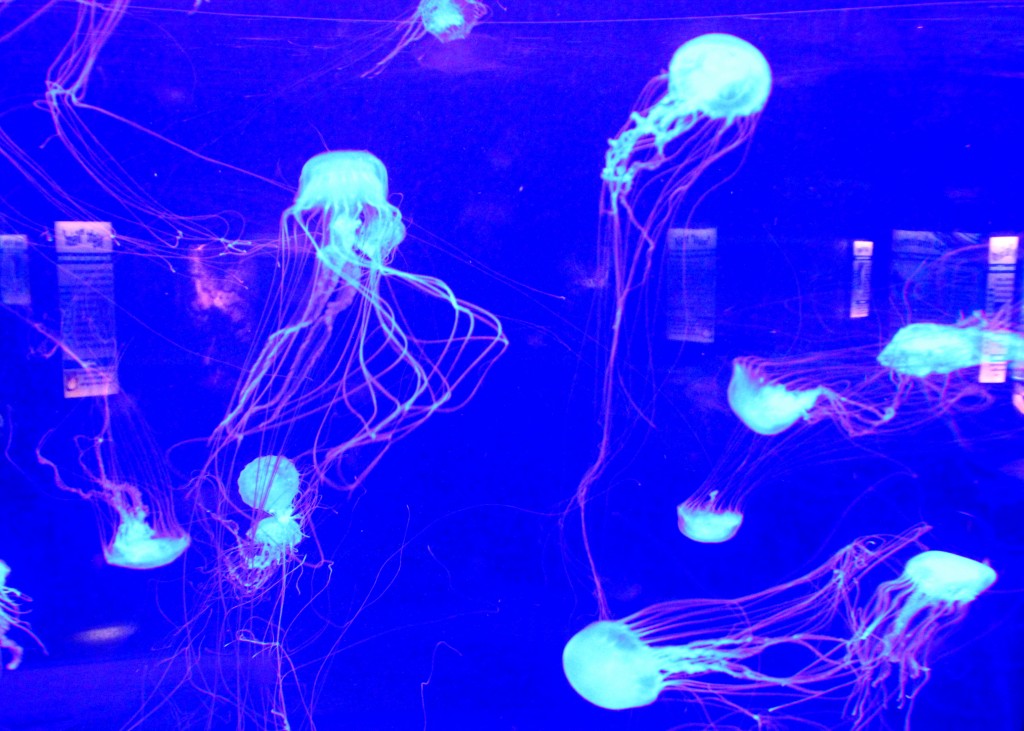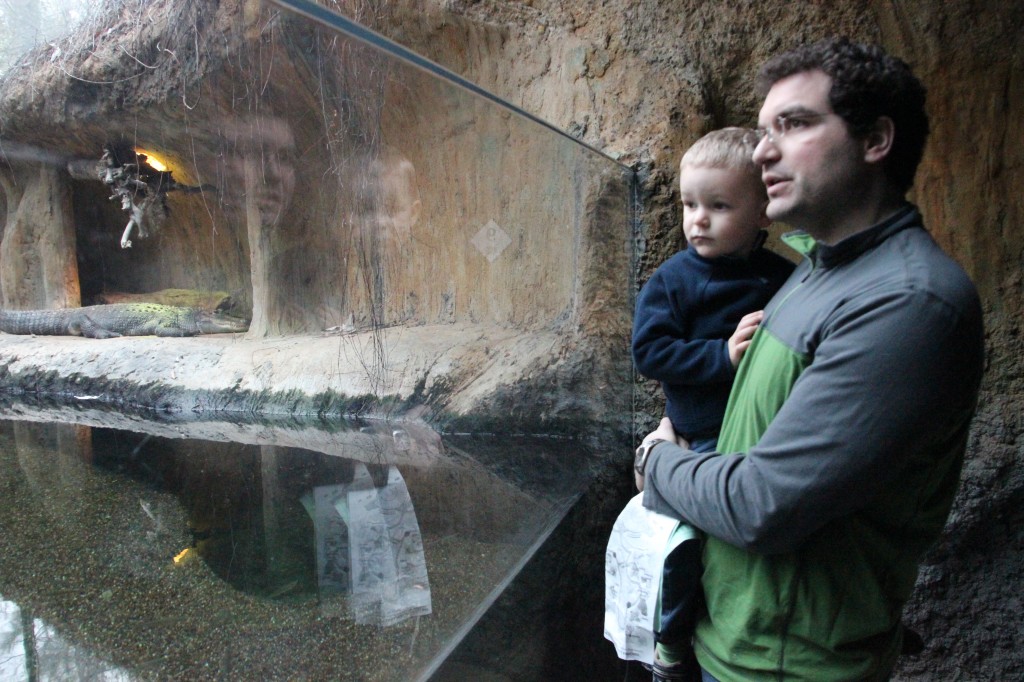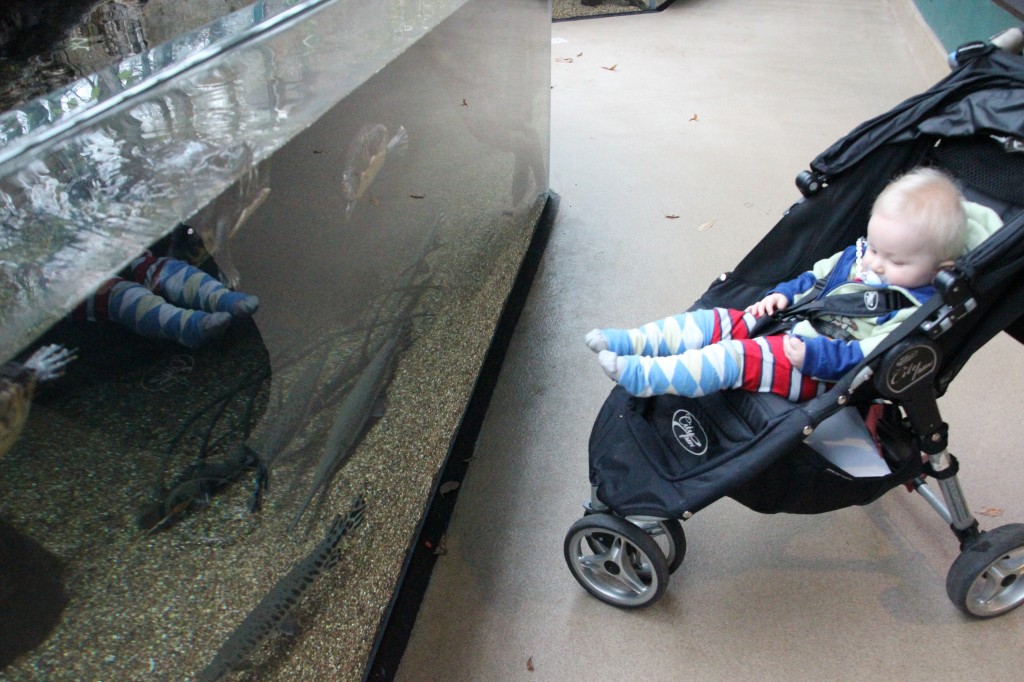 If you're in the Historic Triangle/Hampton Roads region, then I'd recommend a trip to the museum.  It's a lot of fun, stroller friendly, and great for children.