First off, a huge "Welcome Back!" to my big little brother, E, who is newly arrived (yesterday morning) in the US after being in Iraq for nearly a year 🙂  I'm grateful for his safe return.  We're planning on seeing him and my SIL, A, next weekend (the 25th – 27th).  For those of you who are new(er) readers, E is in the Air Force.
On a completely unrelated note, how is it that dogs can sleep like this and be comfortable?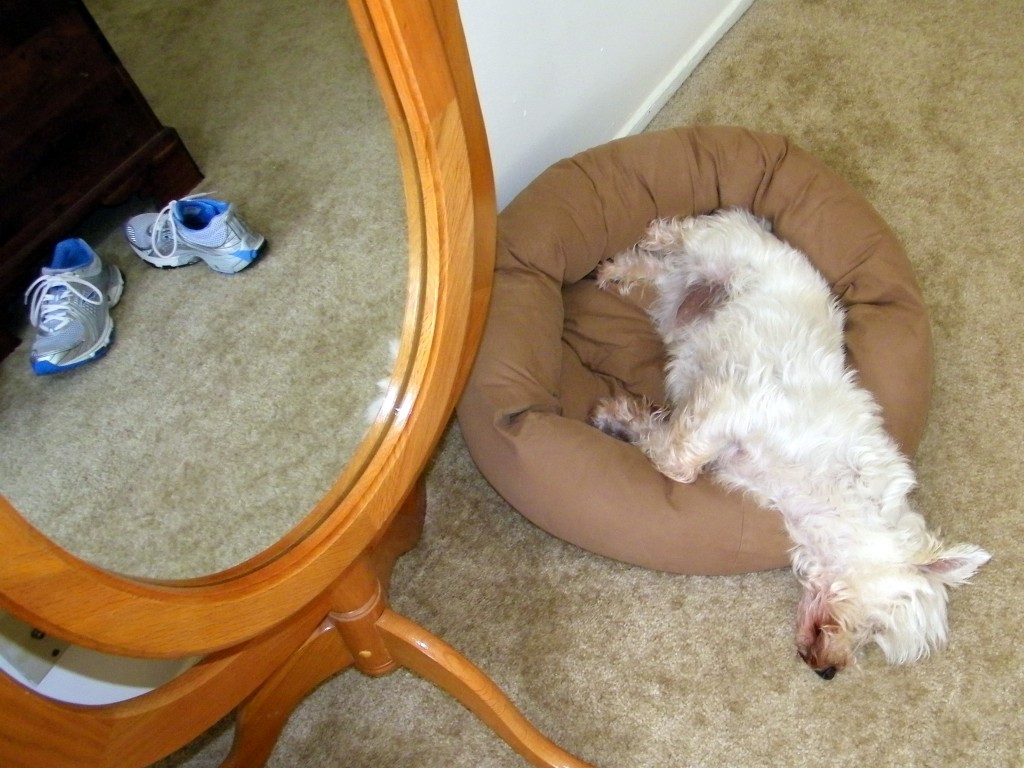 I don't see how he does it.
And finally, I updated and reorganized my "How to Move to New Zealand…" page, so be sure to check it out.  You can access it by clicking on the link here or on the link under the "Practically Perfect Pages…" section on the right-hand side.