Joe is 2 weeks old today…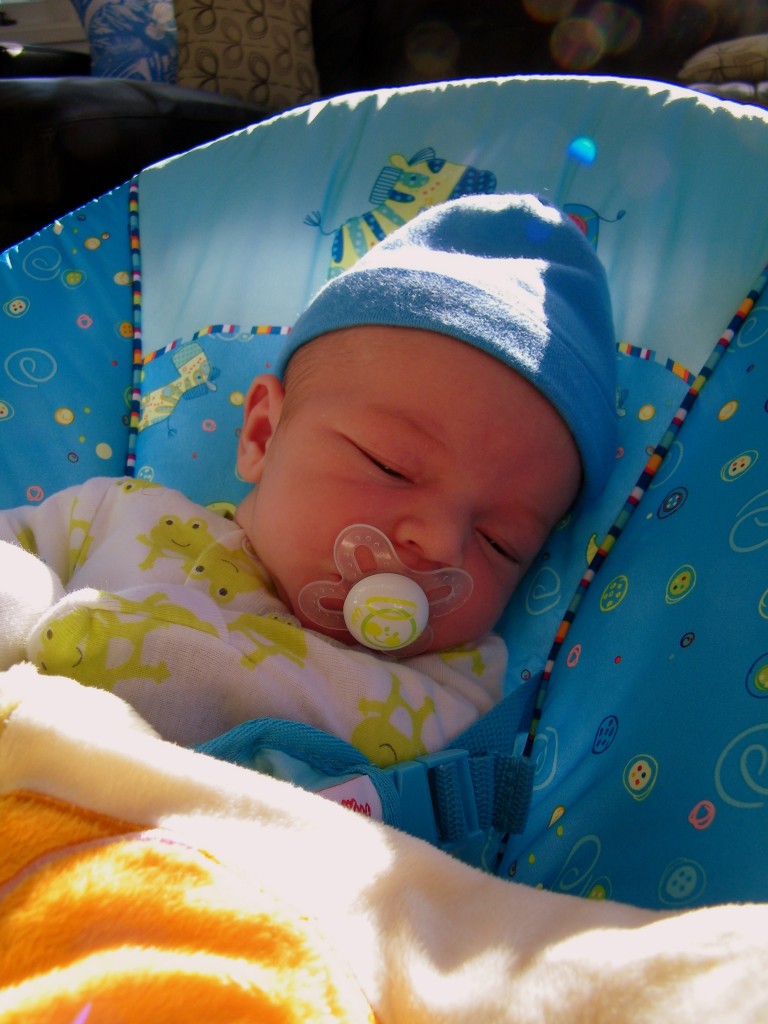 It's amazing how much has changed in that short period of time.  Joe is more alert, has better control of his muscles, and we're figuring this breastfeeding thing out.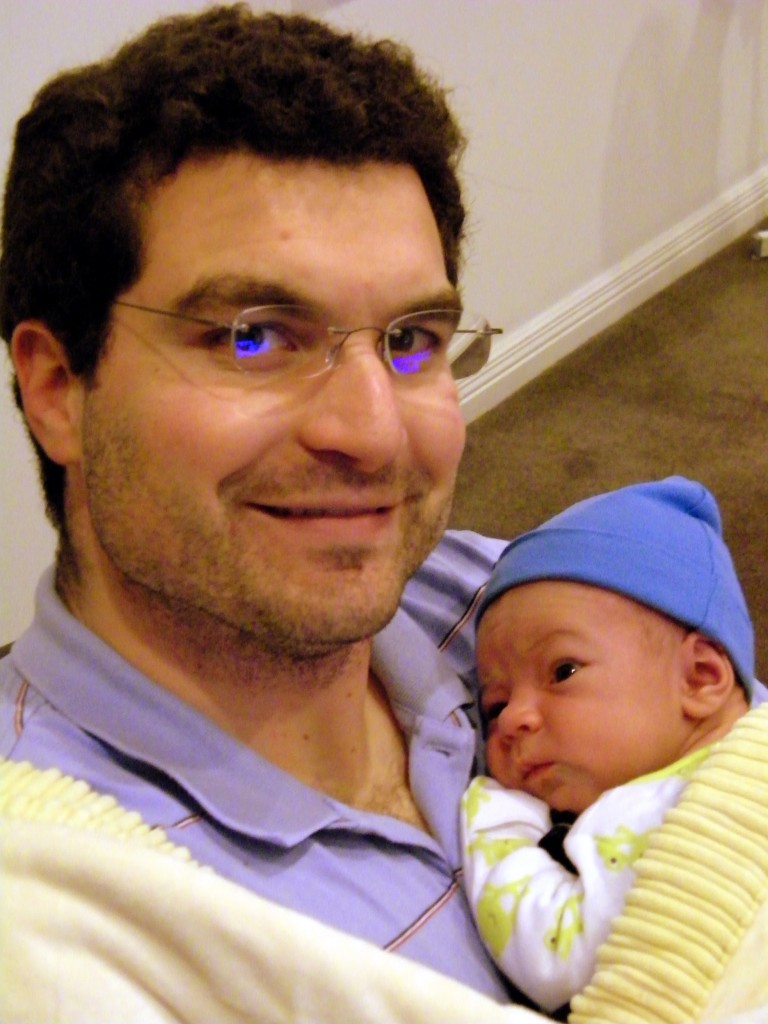 In the past 2 weeks, he's been around town, gone to the beach, to the library a few times, and to Chris' office twice.  He's been visited by the midwife 5 times and has had his circumcision.
We've also filled out a boatload of paperwork: I've filed for his New Zealand birth certificate and filled out forms to apply for his Social Security Card, his Consular Report of a Birth Abroad, and his passport once his birth certificate arrives.  We'll have to go to the US Embassy here in Auckland to finalize all of that.  People are constantly assuming that since he was born in New Zealand, then he's a New Zealand citizen.  Makes sense to think that, coming from America, but that's not the case.  The only way he would be a full-fledged Kiwi would be if either Chris or I were permanent residents, which we're not.
Two weeks already!  I can't believe it!  I love my little guy!