Joe and Jack and I went to see Santa Claus at New Town Shopping Center in Williamsburg.  By far, it was the most low-key Santa visit that I've ever had.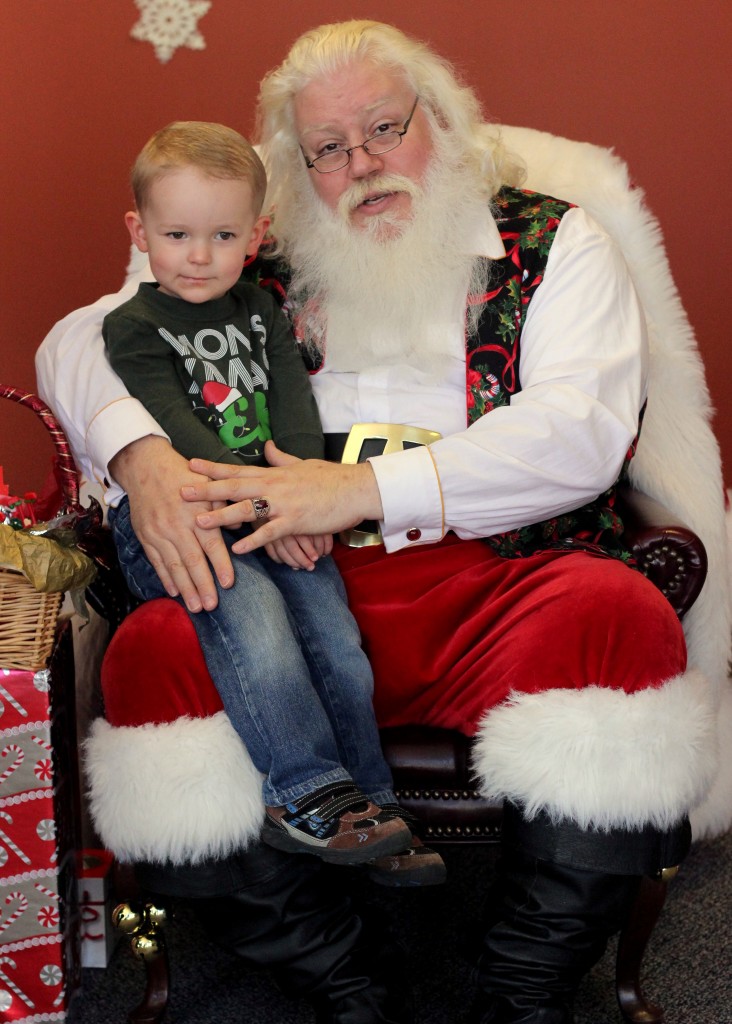 We almost didn't go.  I've been so overwhelmed and busy lately that I thought perhaps it would be good to knock this thing off the list entirely rather than stand in crazy lines with grumpy parents and malcontent toddlers.
Hmm… sounds like someone hasn't always had the best experiences when standing in line to see Santa!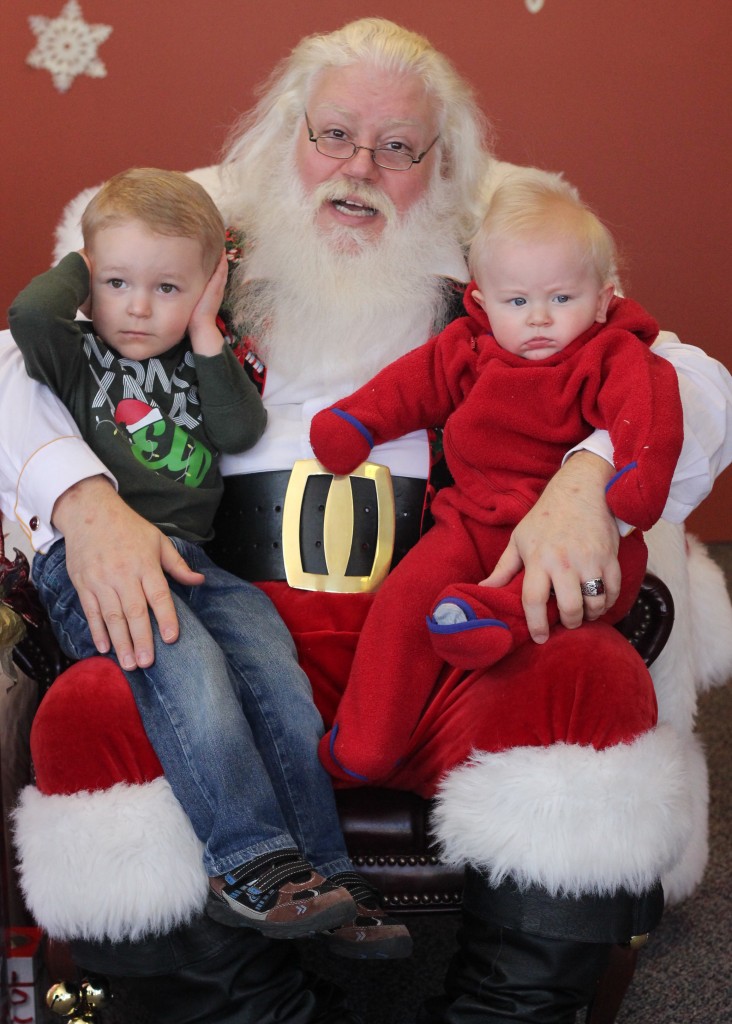 But, I saw a post on Facebook in one of the local mom's groups that I've joined, and they all agreed that the New Town Santa was worth the trip – no fees, take your own photos, and very child-friendly.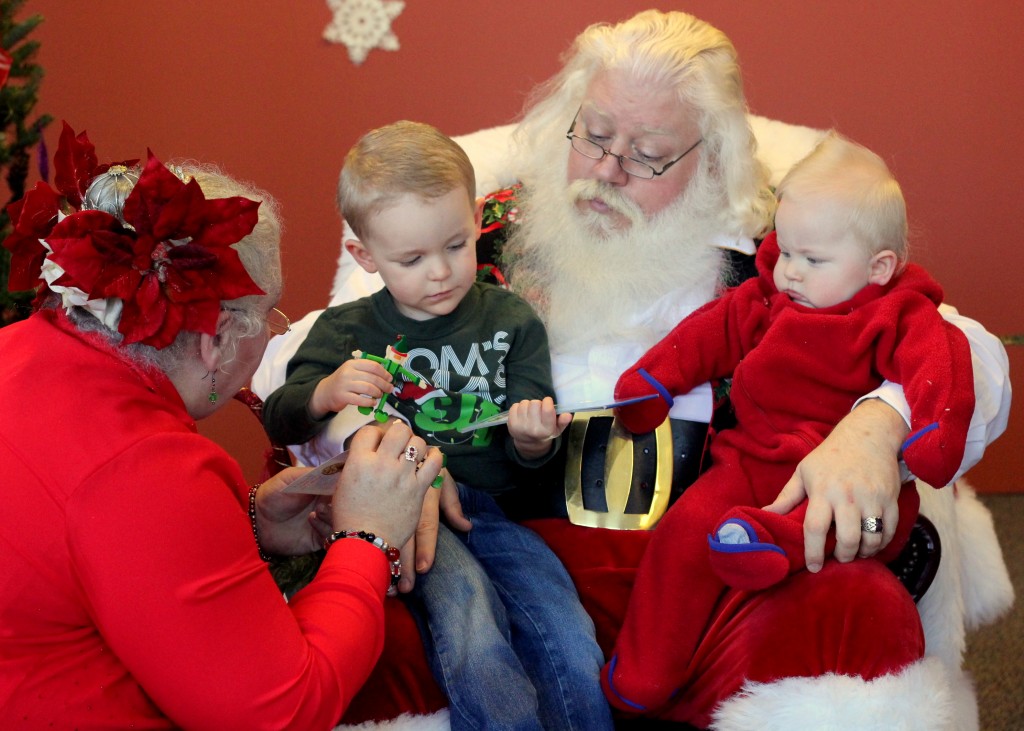 I'm glad that we went.  There was no line and, despite Jack's disgruntled face and Joe covering his ears, both boys had a good time.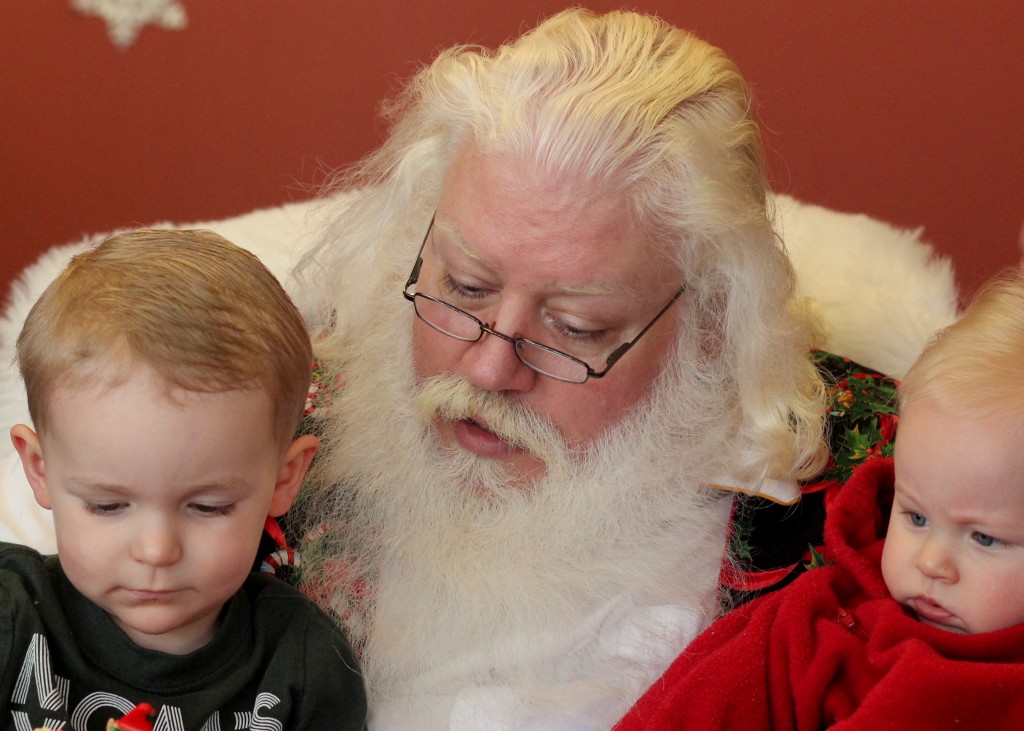 While Joe's first Santa visit was far more crazy with a long, zig-zagging line and crying children, I have to say that where I to choose between this year's Santa and the one from 2011, I would have to go with the 2011 Santa in my old hometown.  He just seems more like a Jolly Old St. Nick!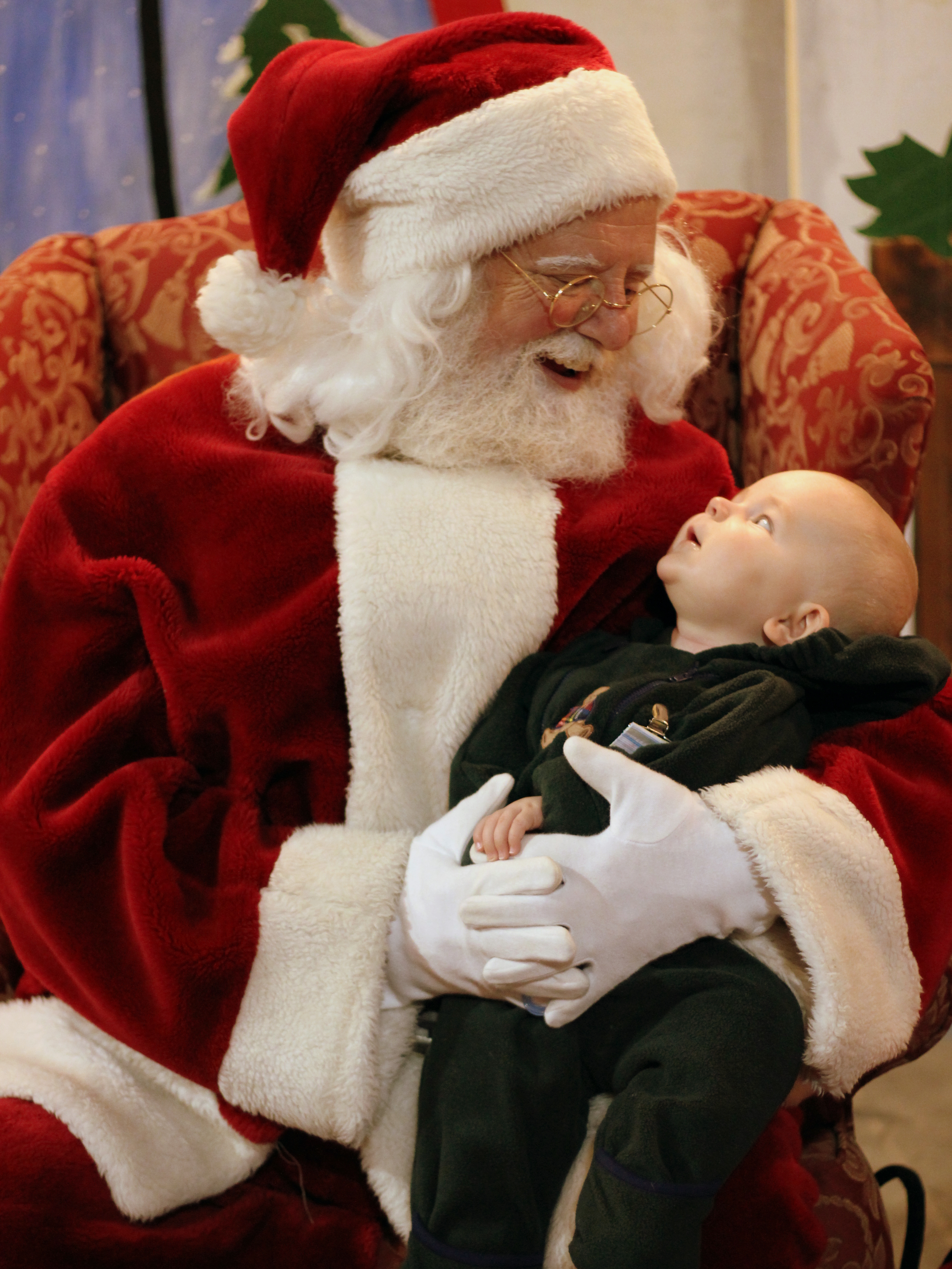 So crazy to think that Joe was 2 months younger than Jack in the photo above.  Both boys are growing up so fast!