Continuing with my desire to up my physical activity, we headed out to Freedom Park this past weekend to do some walking.  I'd read about the newly re-done trail linking the park to Jolly Pond road, and wanted to test it out for myself.  I had 3 guys who were happy to join me!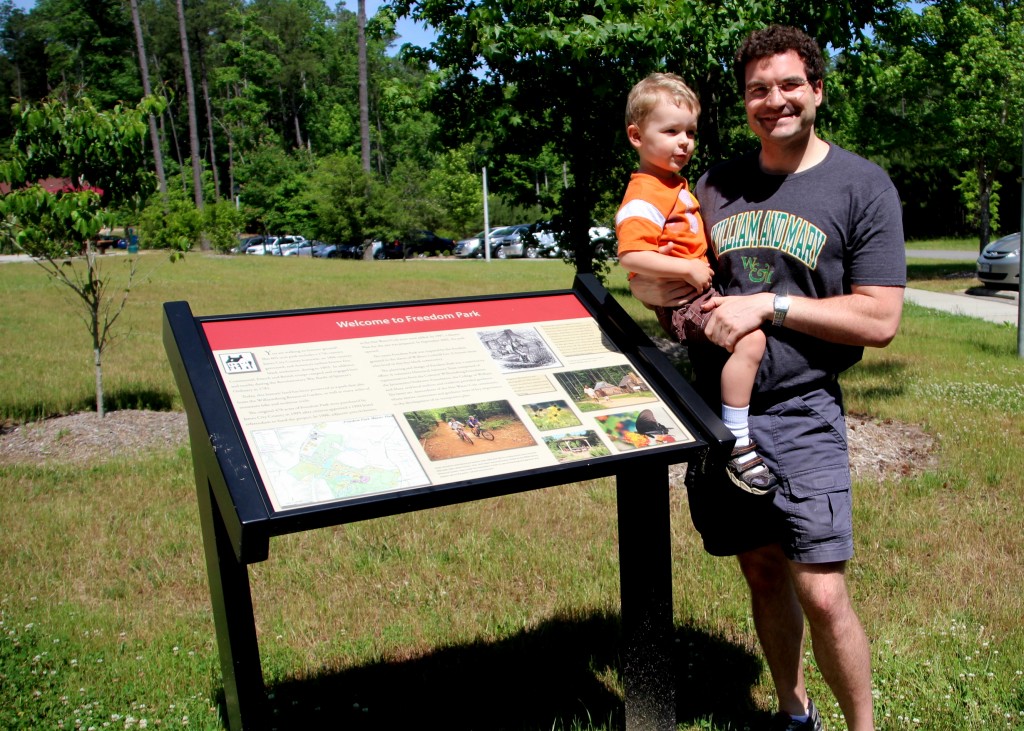 Not pictured: Jack – he was hanging out in the stroller behind me
Freedom Park has 600 acres and includes hiking trails, biking trails (we saw a lot of mountain bikers), the Williamsburg Botanical Garden, an 18th century cemetery, and reconstructed cabins marking one of the first free black settlements in the USA.  The park is also the site of the Battle of Spencer's Ordinary that took place on June 26th, 1781.
Map of the action – Yellow = American, Blue = British
There's a lot to see and do in the park.  We briefly checked out the Interpretative Center and some of the displays, but couldn't stay long as we had 2 little boys who were raring to go!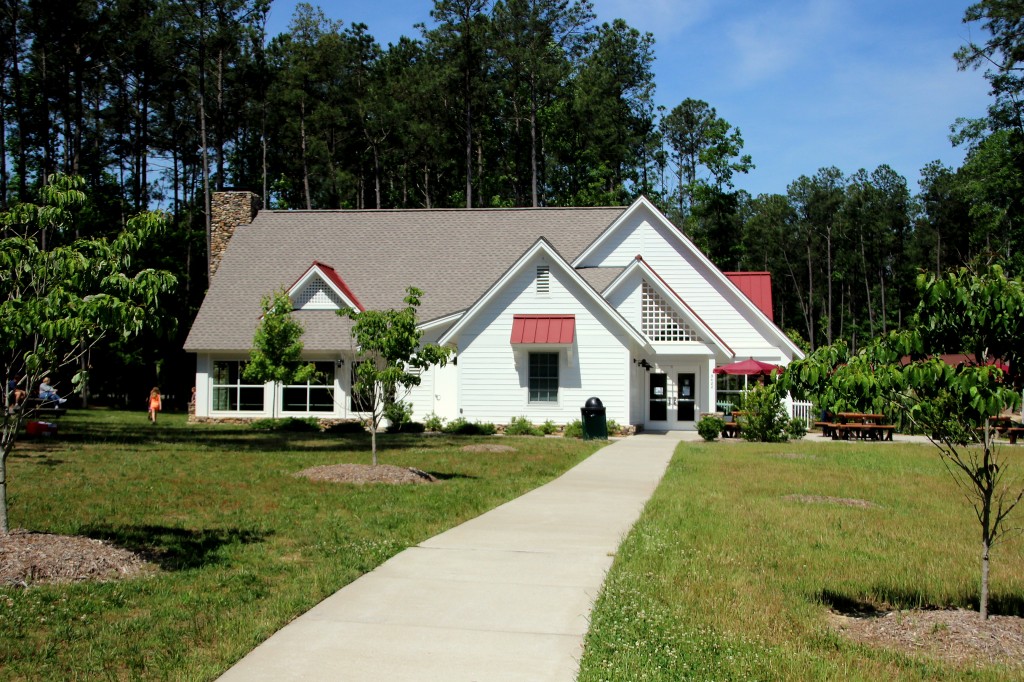 We headed down multi-use trail #3 (marked in brown in the map below)….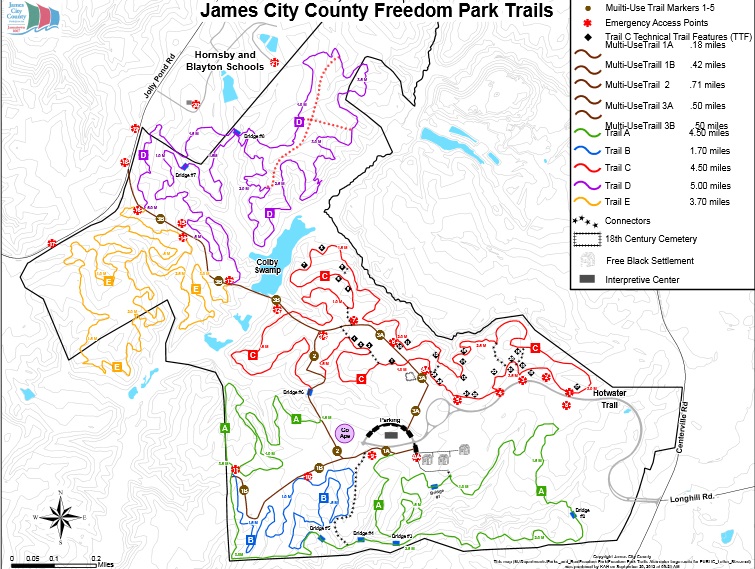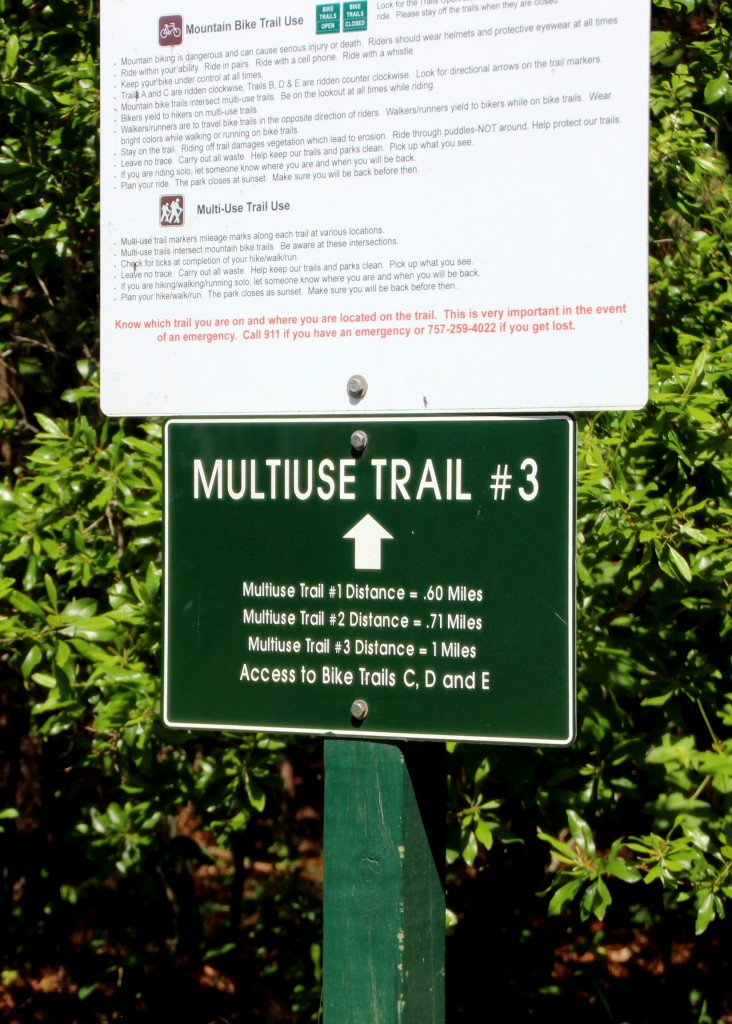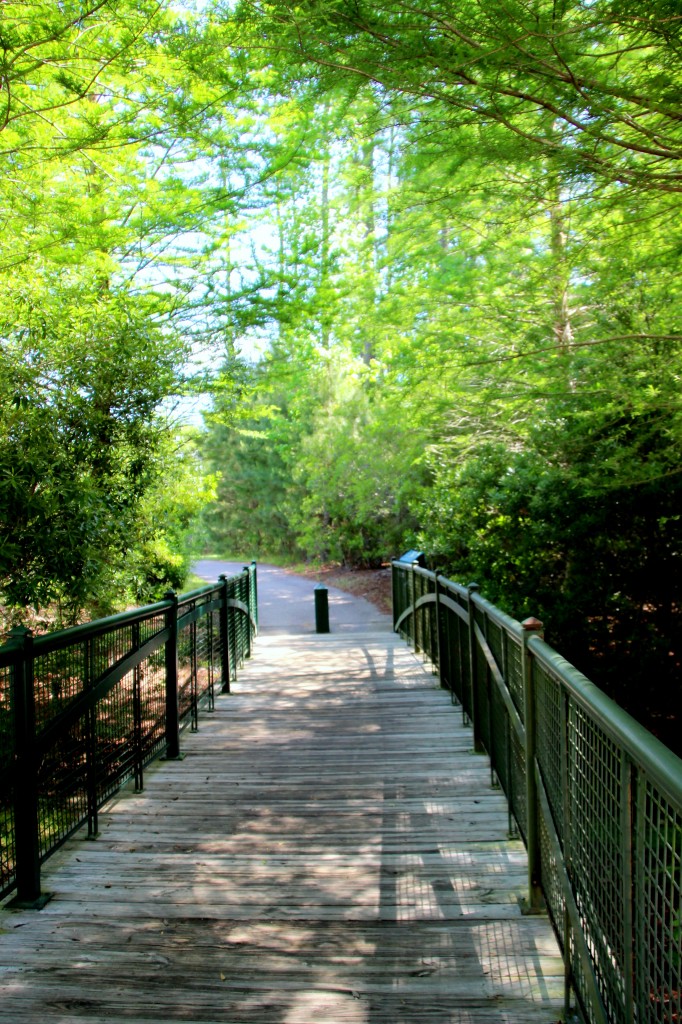 The trail was stroller-friendly and meets ADA standards.  I had no problem pushing our Phil & Ted's Navigator on the paved walkway.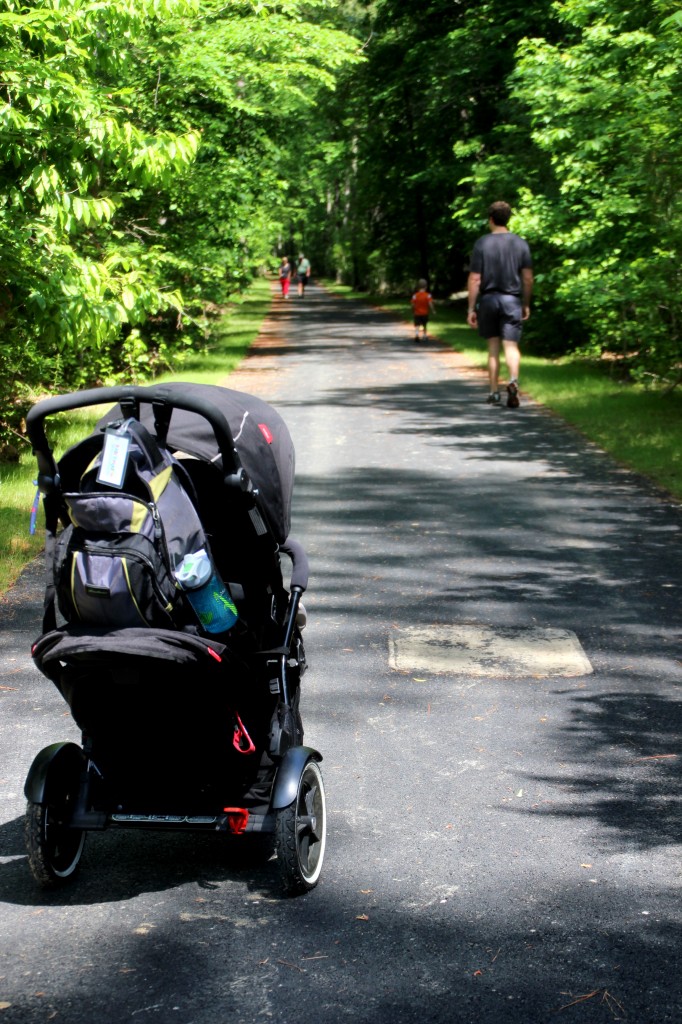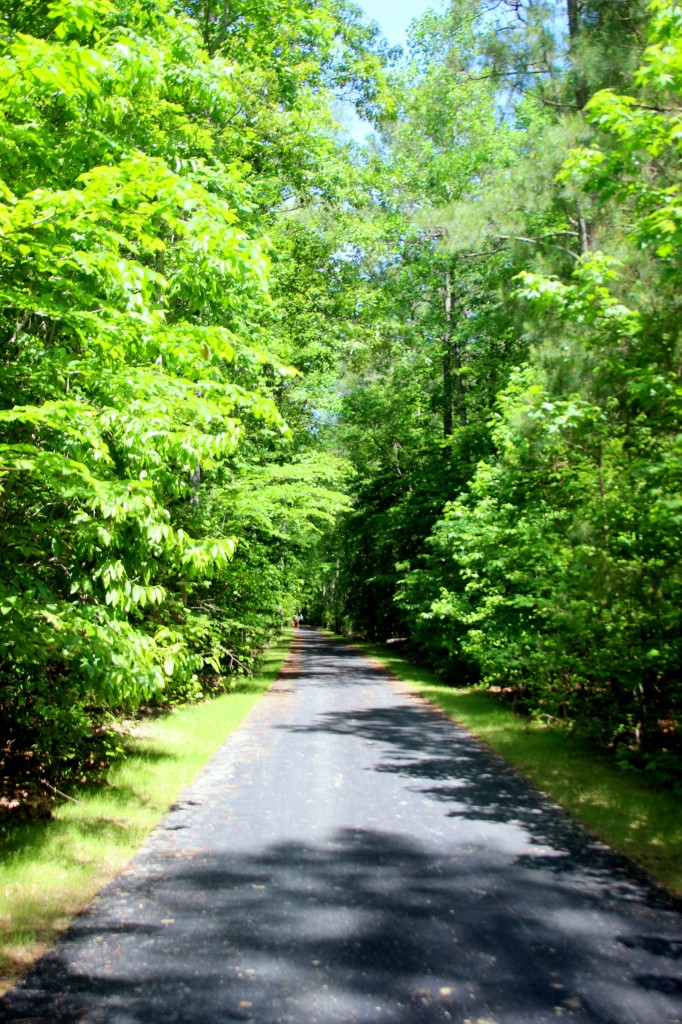 We meandered past the cemetery (the gravestones are no longer standing, but a memorial stone marks the site) and to the bridge spanning Colby Swamp.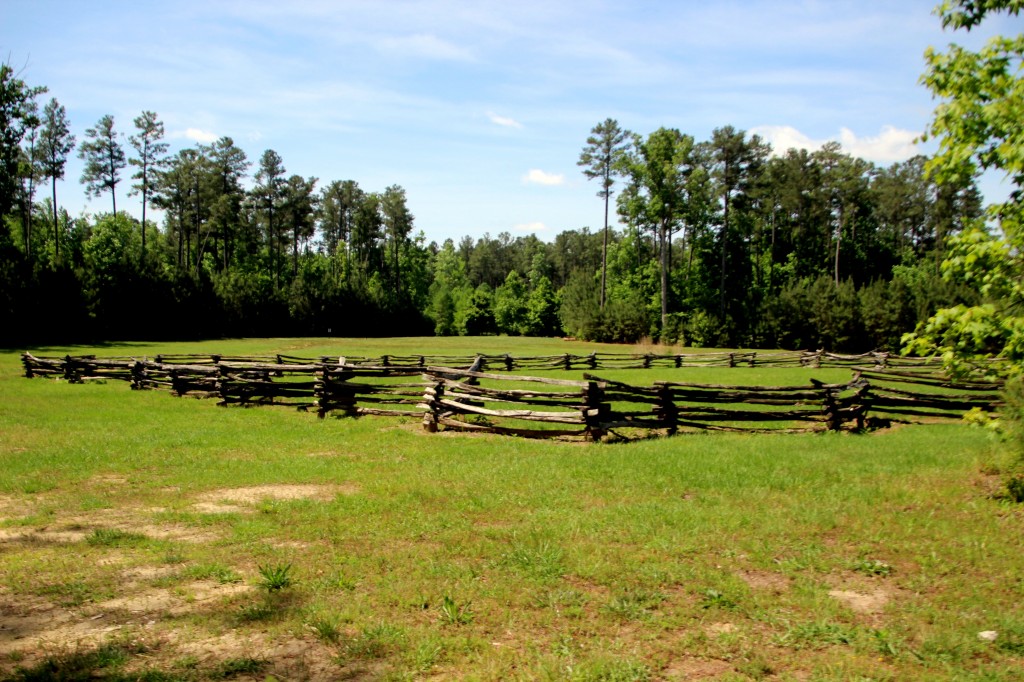 Freedom Park Cemetery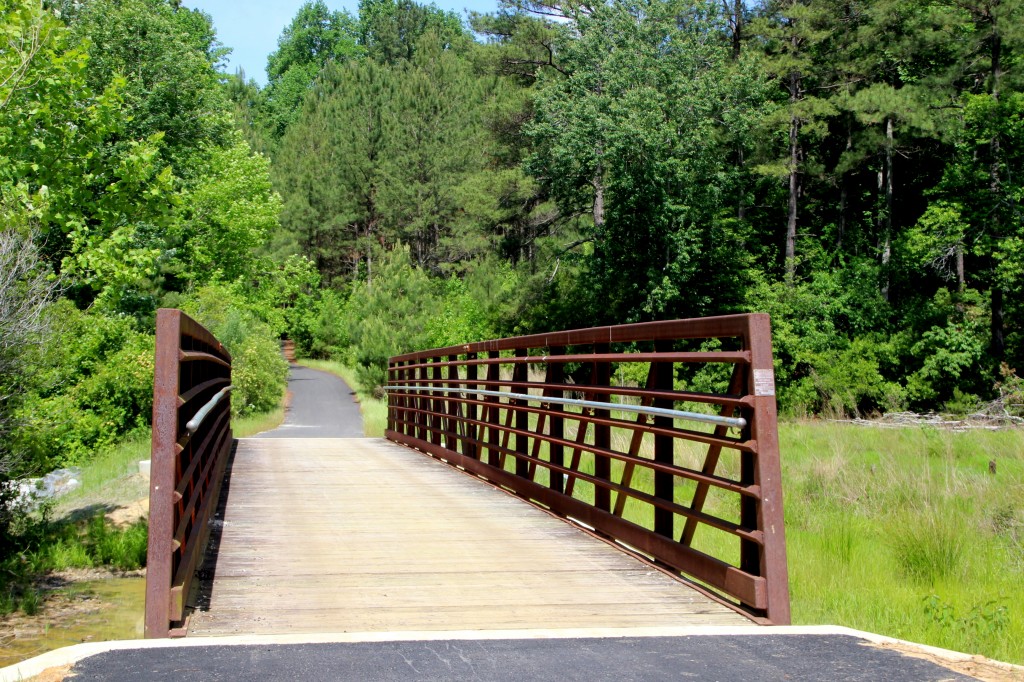 Bridge over Colby Swamp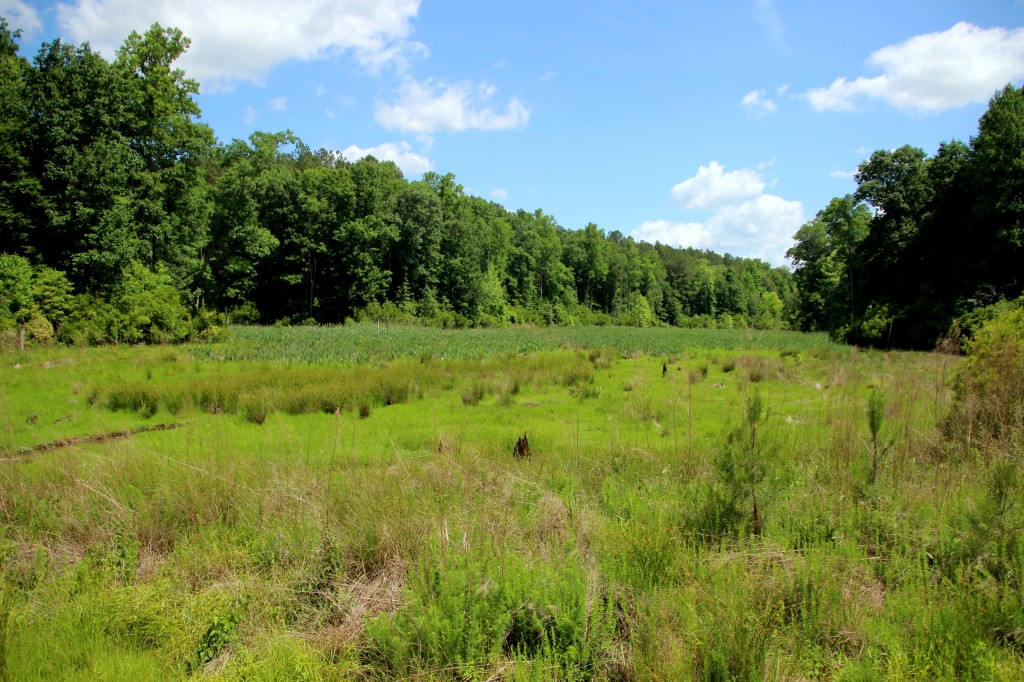 Colby Swamp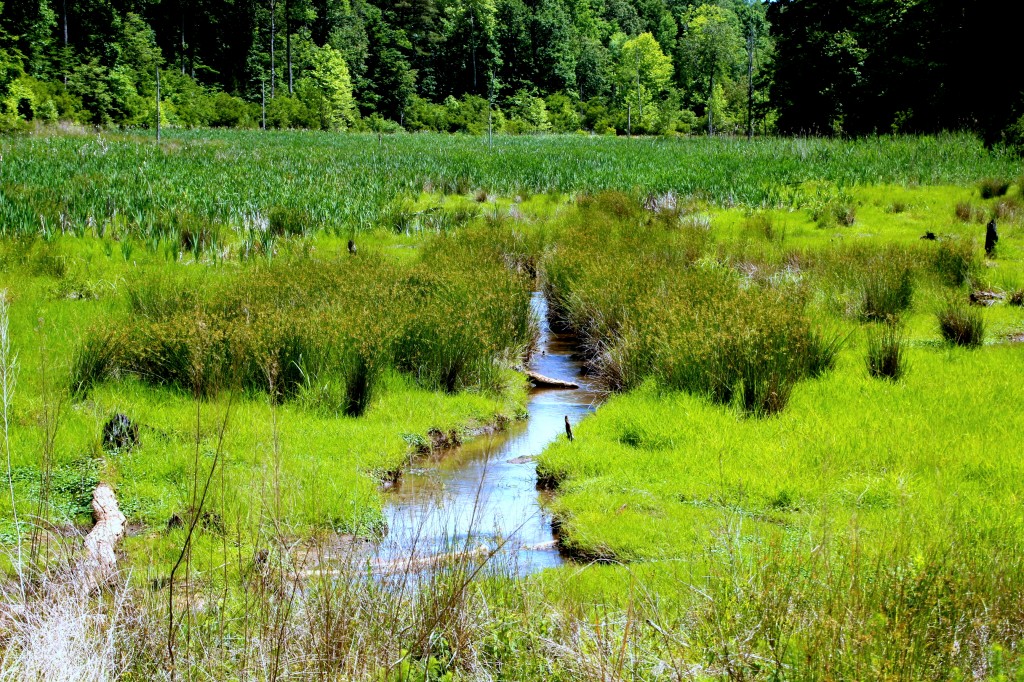 After stopping a moment to enjoy the view of the swamp (something that I didn't expect, that I'd enjoy viewing a swamp, but it truly is beautiful) we kept on down the trail.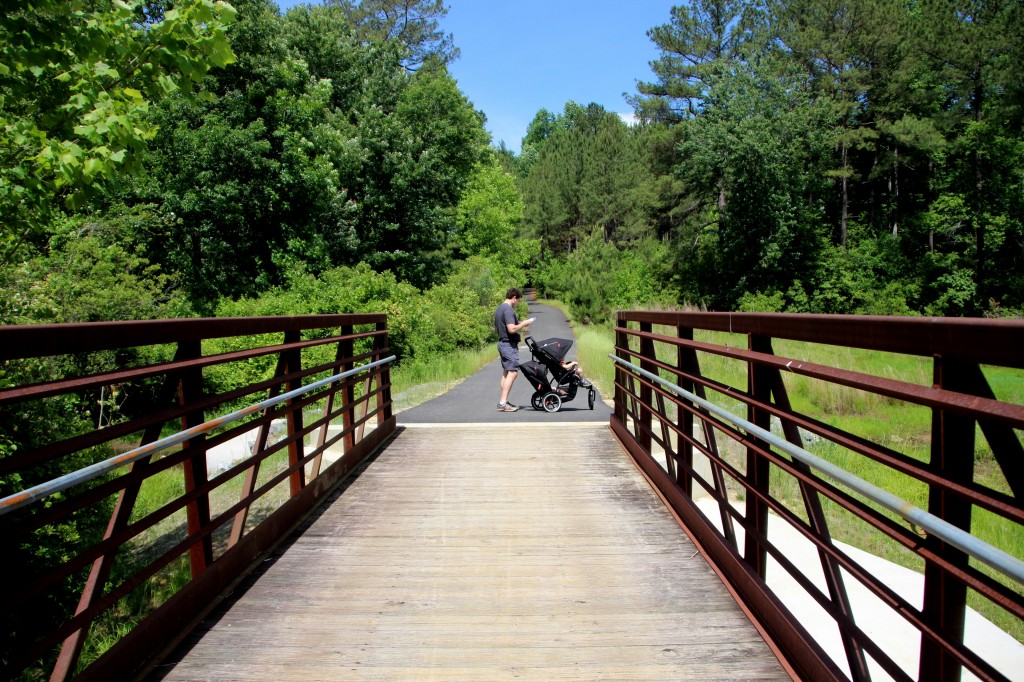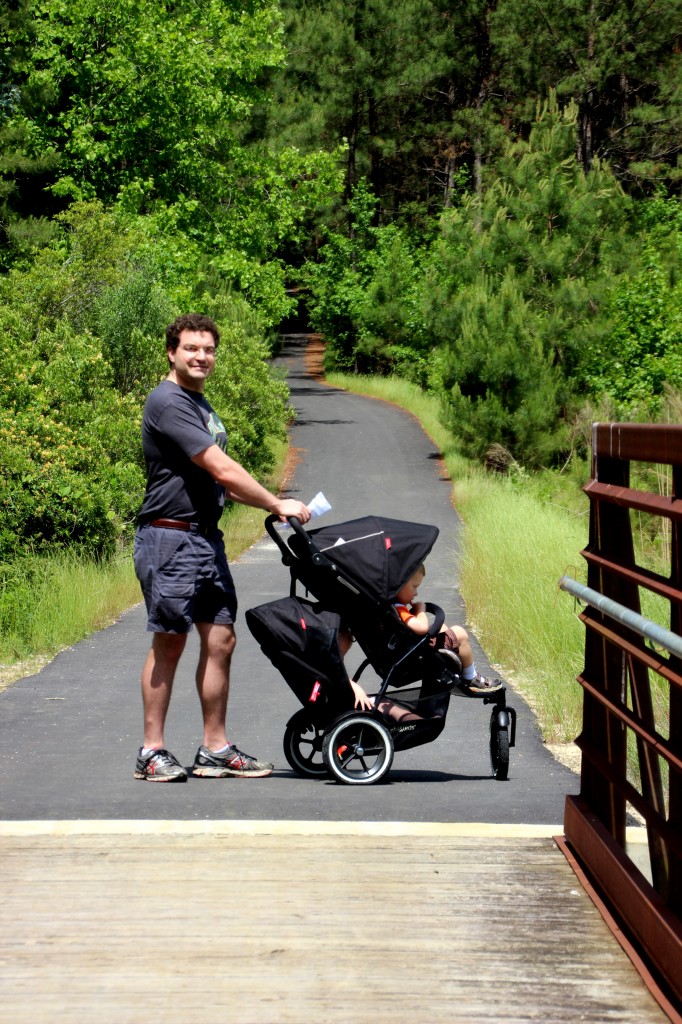 My fearless partner-in-crime and I made it to the end of the trail (a 1 mile walk) and went a bit further down Jolly Pond Road to stop at Hornsby Middle School's sports fields.  We ate a snack on the bleachers and took advantage of the drinking fountain to refill water bottles.  After that, we headed back the way we came, jogging for part of the journey.
Upon our return, we made use of the picnic tables at the interpretive center as well as the bathroom facilities.  I was surprised that there were no changing tables (I even checked with a staff member – nope, no change tables).  Perhaps this is something they could add in future.  As it was, everything else was great.  I'm sure we'll be back a few more times this summer to walk the other trails, see more of the interpretive center's displays, view the cabins, and walk through the botanical garden!
For hours and directions to Freedom Park, click here 🙂