We've been spending the last week or so in Wanaka.  Where's Wanaka?  Good question.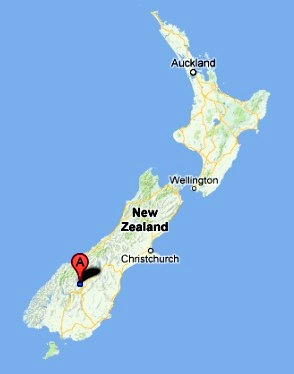 Wanaka is represented by the "A" on that map.  If we were to drive from Auckland to Wanaka, it would take between 20 – 22 hours, involve a ferry ride, and cover just under 1,500km (~930 miles).  We decided to fly into Queenstown and drive from there to Wanaka, which is a much more reasonable distance and takes about an hour.
This trip was strictly about relaxing.  No big excursions.  No gondola rides.  No lake cruises.  Just relaxation.  Going to the beach.  Swimming in the pool.  Working out at the resort gym.  Taking Joe to the sand box and various playgrounds.  Feeding ducks.  Walking around the town and poking in and out of various shops.  The only "big" thing that we did was drive 1.5 hours to Lake Pukaki.  The lake is glacier fed and gorgeously blue (you'll see it in the photos below).  It's also a great spot for seeing Mt. Cook without having to drive all the way there.
Enough words.  On to photos.
The view from our resort…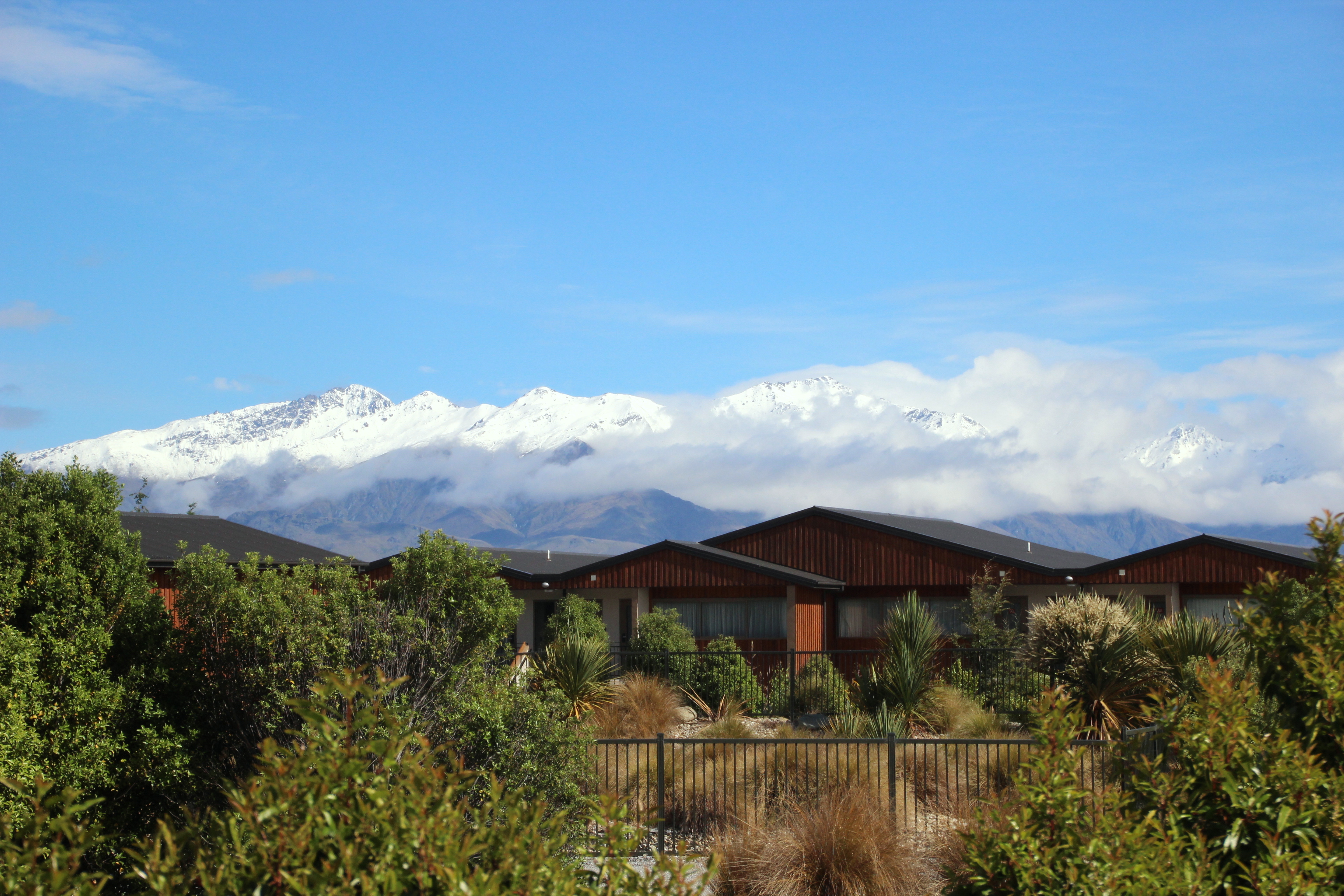 We stayed at the Grand Mercure Oakridge Resort in a 2 bedroom, 2 bathroom unit.  It was great.  I believe that the 2 bed/bath unit can actually sleep 5 – 6 people, as we noticed a pullout bed in one of the sofas.  The resort has great views of the mountains, has 3 large pools of varying depths, several hot tubs surrounding the pools, a sauna, on-site restaurant, bar, and spa, and a decent workout room.  It's about a 30 minute walk into town with the stroller, less if you bicycle in.
Speaking of walking into town, here were some of the views that I was treated to while pushing Joe….
Lovely Lake Wanaka in the background.
As stated earlier, we spent a lot of time on playgrounds.  Joe wasn't complaining.
Joe yelling "YAAAAH!"  It's his new favourite word.
There was one sad moment on the playground when Joe fell off of a piece of equipment and landed partially on his face, partially on his shoulder, and partially on his arm.  Of course, it was a fall from about 1/2 a foot high (.15 metres) and onto cushiony woodchips, so I wasn't too concerned.  I've found that playgrounds in New Zealand a are a bit more, shall we say, daring than US playgrounds?  There is a rationale behind this, or at least there's one that's been explained to me.  NZ playgrounds are designed to let children take safe, but realistic, risks in a controlled environment, always with the assumption that their care provider is with them and watching them.  Playgrounds in the US are designed with the thought in mind that someone may sue if an injury occurs.  As a result, they are ultra-safe, which actually makes them less safe (as it was explained to me).  Why?  Because they're safe to the point of being boring.  There is little or almost no risk in them.  That sounds good, right?  Who wants their kids to play on risky equipment?  Except kids being kids, which means being curious and testing the limits, tend to take risks whether parents want them to or not.  And if the playground is too safe, then it's likely that children will use the equipment in a way other than what was intended, such as deciding to jump from the top of the slide or something along those lines.  In New Zealand, who wants to jump from the top of the slide when you can just hurl yourself down the flying fox (or zip line, as we refer to it)?
Alright, that's enough about playground safety.
More of Lake Wanaka in the above photos.  It was a little chilly when we first arrived, but warmed up significantly by week's end.
We made the 1.5 hour drive from Wanaka to Lake Pukaki, going past several large sheep stations and taking a pit stop in the bustling 'burg of Twizel, population just over 1,000.
The lake is gorgeous.  Cold, clear, and with a beautiful view.
That's Mt. Cook, or Aoraki, in the last photo.  Mt. Cook is the highest mountain in New Zealand at 12,316 feet.  Many famous mountaineers have scaled its peaks, including Sir Edmund Hillary.  And if you don't know who Sir Edmund Hillary is, well, I don't know what to say to that.  Just read his Wikipedia page.
I did have a very funny photo to post on here, but Chris wouldn't let me, mainly because he was in it.  He wasn't the funny bit – the funny bit was a person that I unwittingly caught in the background.  Nevertheless, Chris didn't want me to post it because he didn't like the shirt that he was wearing.  He thought it made him look silly.  When I asked him why he wore it if he didn't like it, his reply was a simple one and probably made sense to him.
"I wore it because you bought it for me and it was in my suitcase."
He then went on to explain that if he ever looks funny, silly, goofy, or out of style, then I'm to blame because we all know that he never buys clothing for himself.  I couldn't help but laugh.  I'll just say that I'm happy to be married to a guy who isn't a fussy dresser.  He pretty much wears whatever I buy for him, even, apparently, if he thinks it looks weird on him 🙂
There were 3 little birdies that kept hopping into our apartment.  I think that they were attracted to the crumbs under Joe's seat.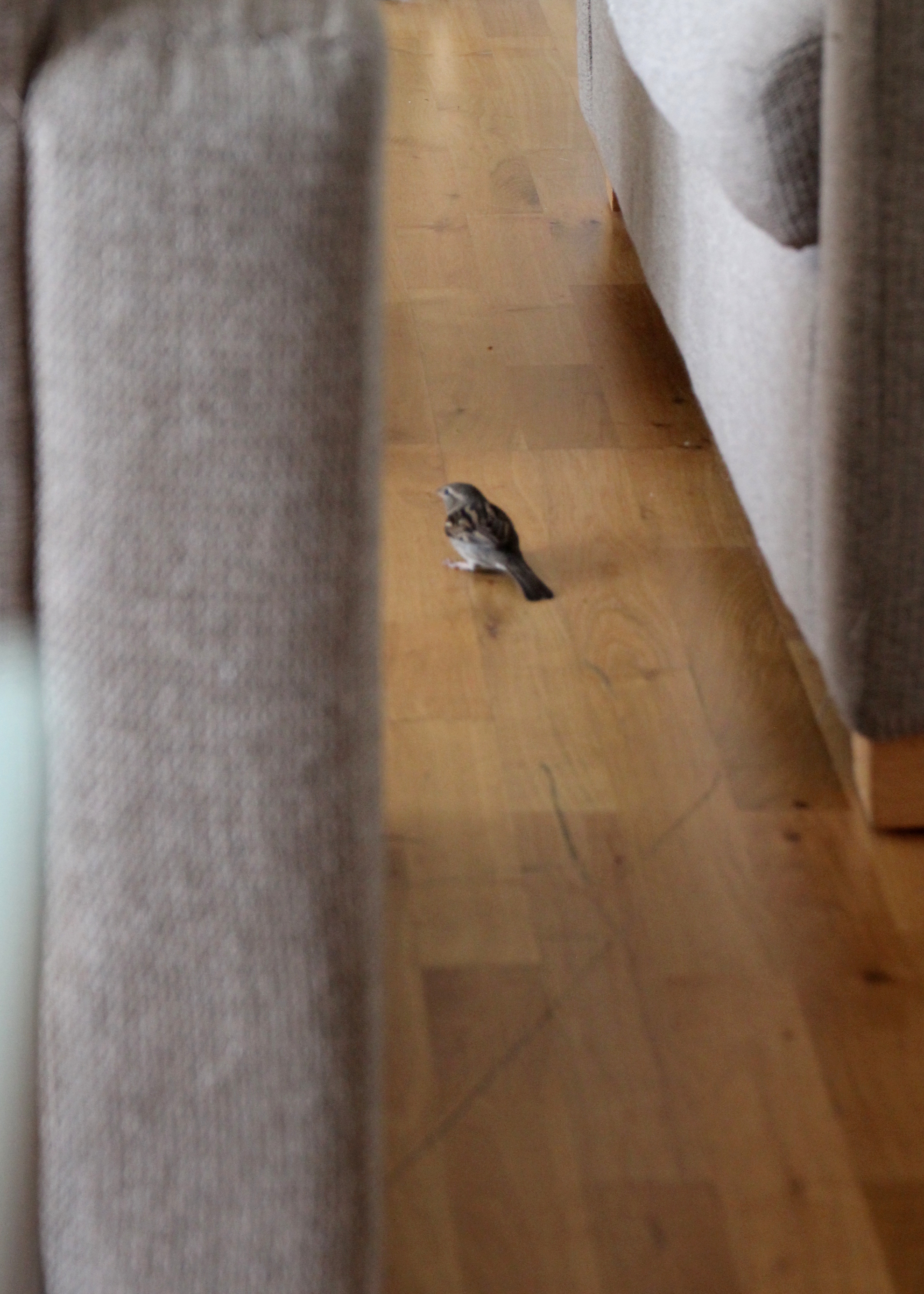 There's a little cafe and store not far from the resort (Florence's Foodstore & Cafe) with a sandbox out back.  We had fun visiting there, and Joe had fun digging in the sand.
Here we are visiting yet another playground.  Chris is more daring with Joe than I am.
The lake water was so clear.  You almost can't tell that I'm standing in it.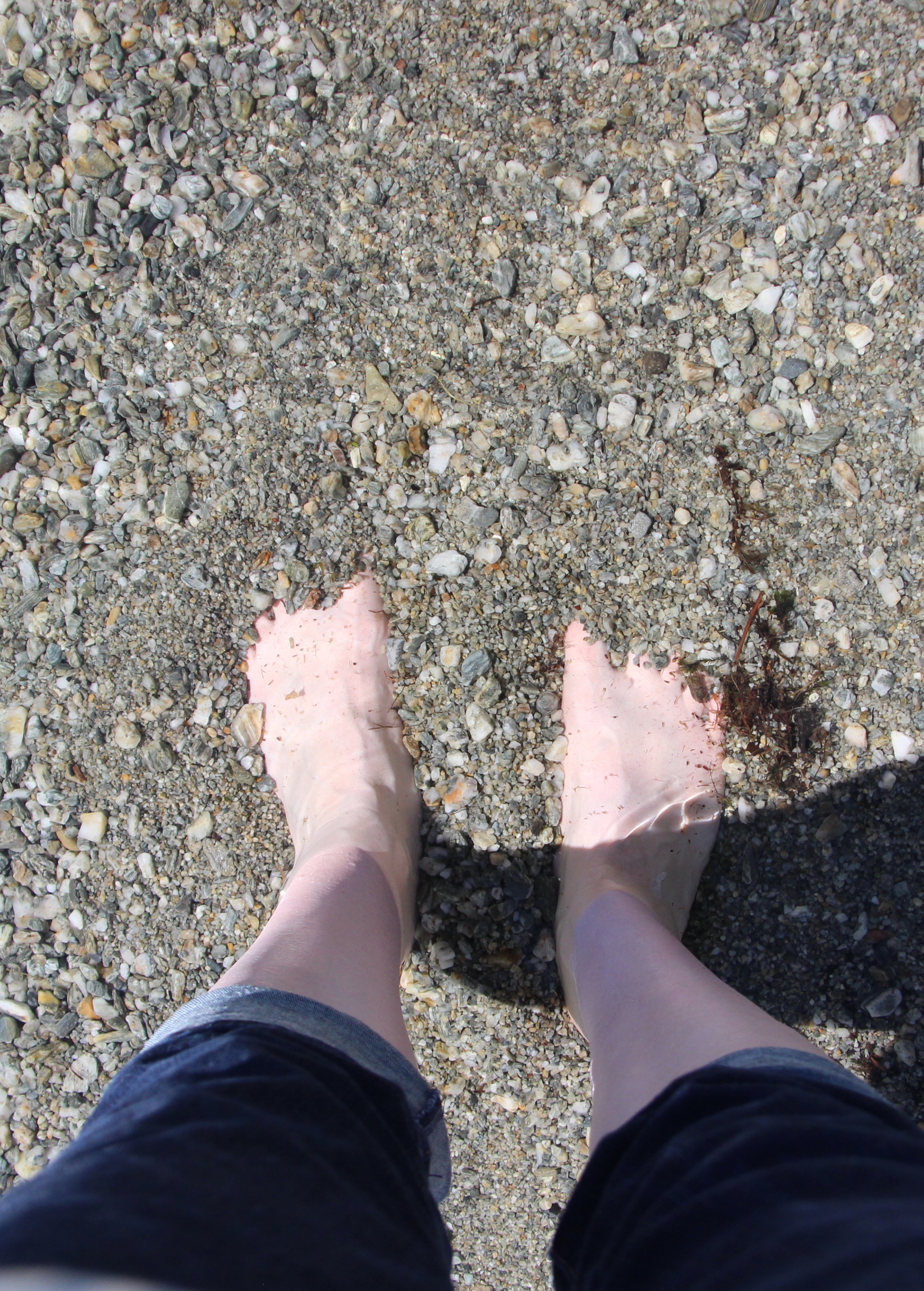 Naturally, Joe had to sit in it.  It's what little kids do.
Thanks, Wanaka, for such a great time!