Hello my lovely readers, and welcome to my new site!  I've been thinking about getting my own domain name for a while now, but kept putting it off.  I wasn't happy with the fact that the old domain had both our first and last names in it, so I finally went ahead and bought this one.  I'm still in the process of updating it and will probably redesign it in the next few weeks, but I wanted to go ahead and get it up and running.
If you were a follower on my old site, you'll need to update your Google Reader subscriptions.  You can easily do this by clicking on "Follow Me in Google Reader" right here or on the right-hand side of the "Home" page.  I've already disabled comments on my old site and will be taking it down in the next few months.
To celebrate my new site, I decided to host a giveaway full of things that I consider to be "practically perfect".  These are things that I either use every day or that I really enjoy.  First off, we have a rather obvious one…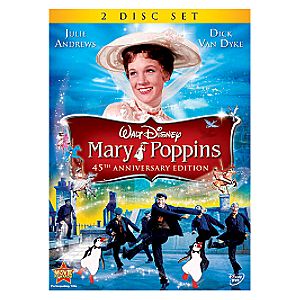 That's right – the Mary Poppins DVD set!  I loved this movie when I was a little girl, and since part of the inspiration for this blog name comes from Mary Poppins, this only seemed fitting.
Second, we have…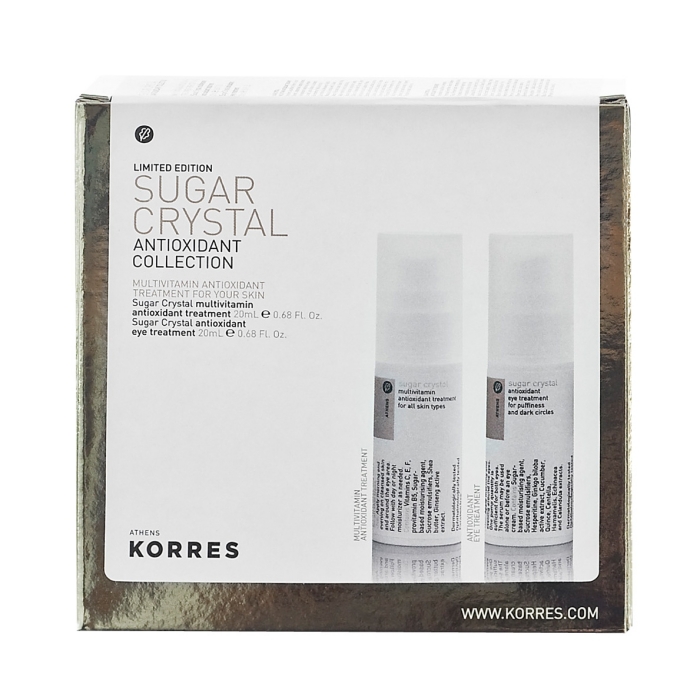 The Korres Sugar Crystal Antioxidant collection.  I love this stuff.  It has both the Sugar Crystal multivitamin treatment and the Sugar Crystal eye treatment.  And in keeping with the Mary Poppins theme, it seemed like a great substitution for a "spoonful of sugar" 😉
Another thing that I consider to be practically perfect is the Trilliant leave-in thermal protection by Sebastian (my current favorite hair product line)

I use this stuff every day, and it's great.  Makes my hair look all nice and shiny!
Finally, I had to share this candle with someone.  It's pink grapefruit and pomegranate, and it makes my whole house smell delicious.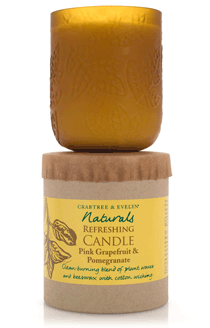 It's by Crabtree and Evelyn, and it's the type that doesn't overwhelm you with citrus overtones.  Practically perfect, right?
I'm so excited about this! It's my first giveaway, and I wanted it to be a good one.
And now, the important stuff – how to enter.
For one entry – become a follower and leave me a comment stating that you've done so (remember, if you were a follower on my old site, you will need to become a follower on this site.  The subscription doesn't transfer).  You can do this by clicking on "Follow me in Google Reader" right here or in the top right-hand corner of the "Home" page.
For an additional two entries – write a blog post about this and mention it in your comment
That's it!  The giveaway will be up till 10am on Tuesday, September 8th.  Good luck, and thanks for stopping by!